Japan's bullet train now gets you to one of the country's most culturally rich gems in record time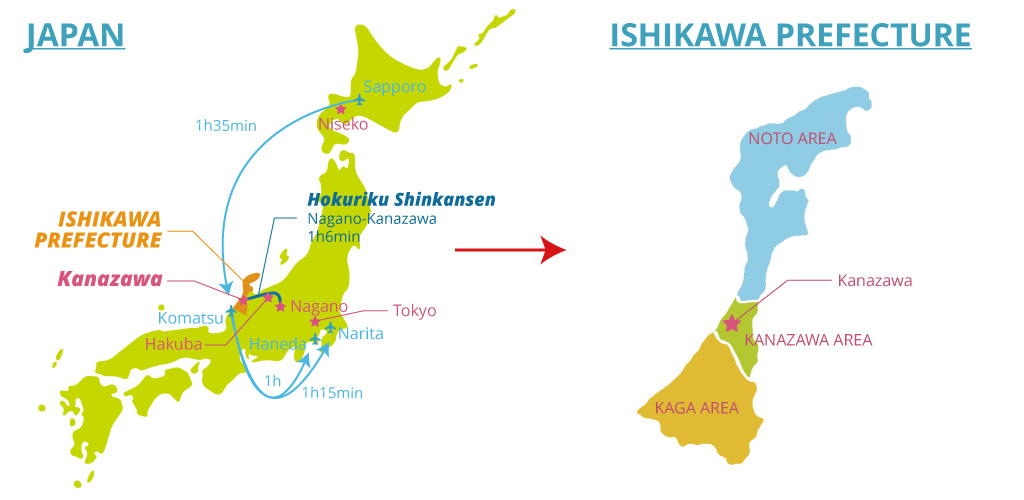 Ishikawa Prefecture offers a kaleidoscope of colour and flavour throughout the four seasons, showcased beautifully in its capital city of Kanazawa. A historic centre of gold leaf production home to some of Japan's most highly skilled traditional artisans, its impeccably maintained samurai period architecture and gardens are renowned as some of the finest in the land.
Kanazawa lies in the heart of Ishikawa, some 450 km from Tokyo on a coastal plain beside the Sea of Japan. To the north is the Noto Peninsula, a traditional stronghold of Japan's sake brewing culture, and Globally Important Agricultural Heritage System. To the south is the Kaga region, also characterised by rich farmland, and the rugged mountain ranges home to Mt Hakusan – a culturally sacred site and one of Japan's 100 Famous Mountains.
Kaga was in fact considered so abundant in ancient times that it came to be known as 'Kaga Hyakumangoku', meaning that its countryside was potent enough to produce a year's supply of rice for a million people. Today, the name Kaga Hyakumangoku has become synonymous with Ishikawa's traditional culture, which thanks to the opening of the new Hokuriku Shinkansen bullet train line, is easier to discover than ever before.
Adding a slice of Kanazawa culture to your holiday
Since its opening service on March 14, 2015, the Hokuriku Shinkansen bullet train has transformed access to Ishikawa Prefecture from Tokyo. During the pre-bullet train era, many visitors and locals alike travelling from the nation's capital on a time priority opted for the one hour domestic flight to Komatsu Airport, which lies a further hour away from Kanazawa by express bus.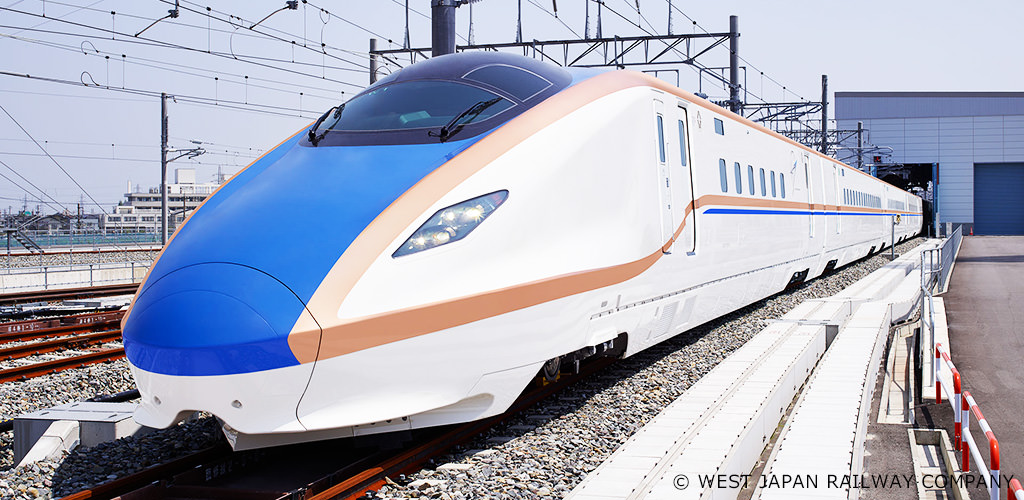 The entire journey from Tokyo to Kanazawa can now be completed in comfort on the bullet train in just under two and a half hours – with no airport transfers, and the pleasant optional extra of some very nice 'ekiben' lunch boxes to enjoy while coasting along on board.
En route to Kanazawa from Tokyo is Nagano, one of Japan's signature powder snow resort destinations. The bullet train has brought it just over an hour away from Kanazawa, opening up an exciting array of new possibilities for culturally rich, not to mention deliciously rewarding side trips for skiers and snowboarders.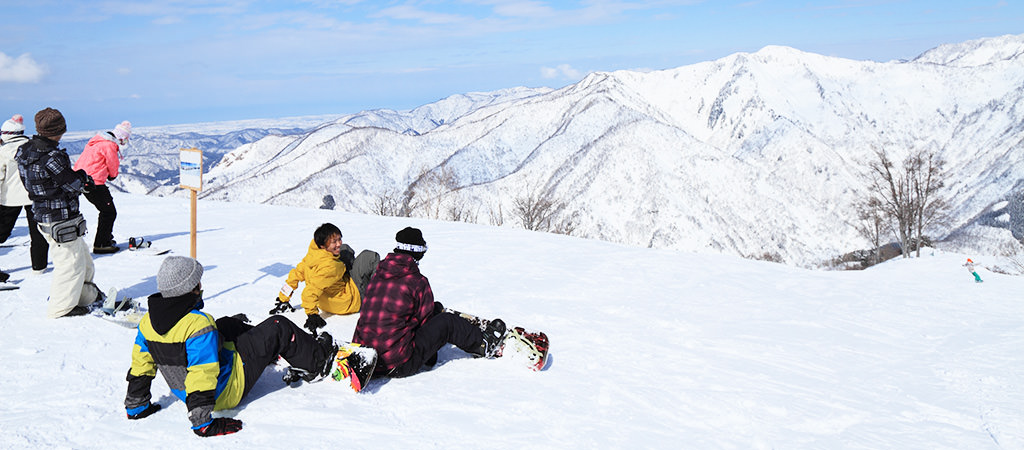 Learn more
OFFICIAL ISHIKAWA TRAVEL GUIDE
All the information you need on Ishikawa's attractions, how to visit Ishikawa from major cities around Japan, and get around locally:
http://www.hot-ishikawa.jp/english/index.html
ISHIKAWA TOURISM NEWSLETTER
Find out what's happening around Ishikawa, and be inspired with new ideas for your next trip:
http://www.hot-ishikawa.jp/english/magazine.html
Official Ishikawa Travel Guide:
http://www.hot-ishikawa.jp/english/magazine.html
Related Ishikawa Posts
REGION INFORMATION
COMMENTS