Orion Beer: the mild, fresh tasting beer imported directly from Okinawa, Japan! The best way to experience Orion Beer is to match it with exquisite food – it's praised in restaurants right here in Sydney too. Let's take a look at what SANPO Japanese Restaurant likes to match with Orion Beer…
A summery feast for your eyes and belly!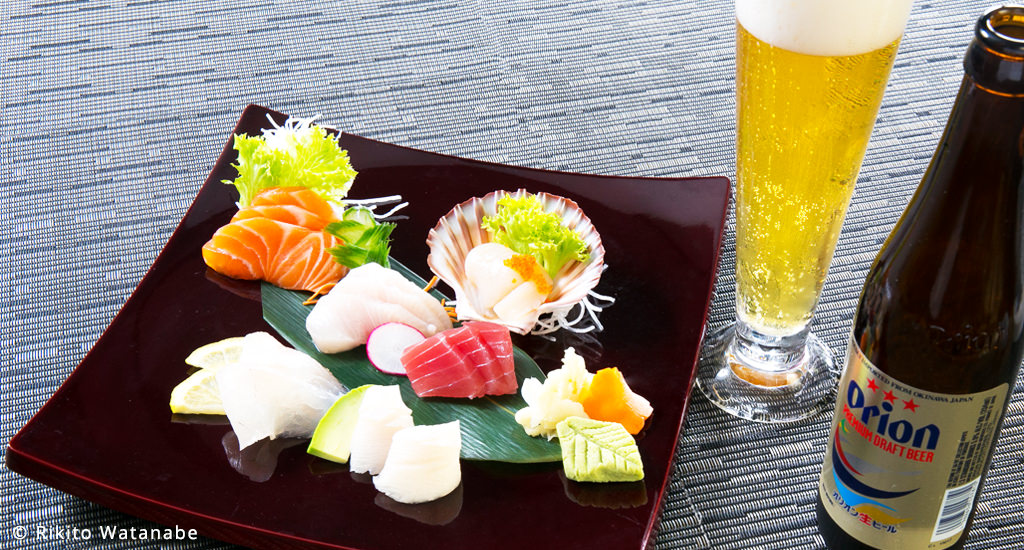 Assorted Sashimi $30
The great thing about Orion Beer is the refreshing taste that doesn't get in the way of food. You can put it with either fatty or plain tasting fish, and it lets you enjoy the raw flavour.
We source fresh, Australian fish from the fish market every morning and we garnish the plate in traditional Japanese style with wasabi, carrots and more.
The fish pictured are yellowtail, tuna, scallop, king salmon and bream. We can put together a plate that suits your budget so you're able to enjoy this refreshing dish with a tasty glass of Orion Beer on a hot summer's day.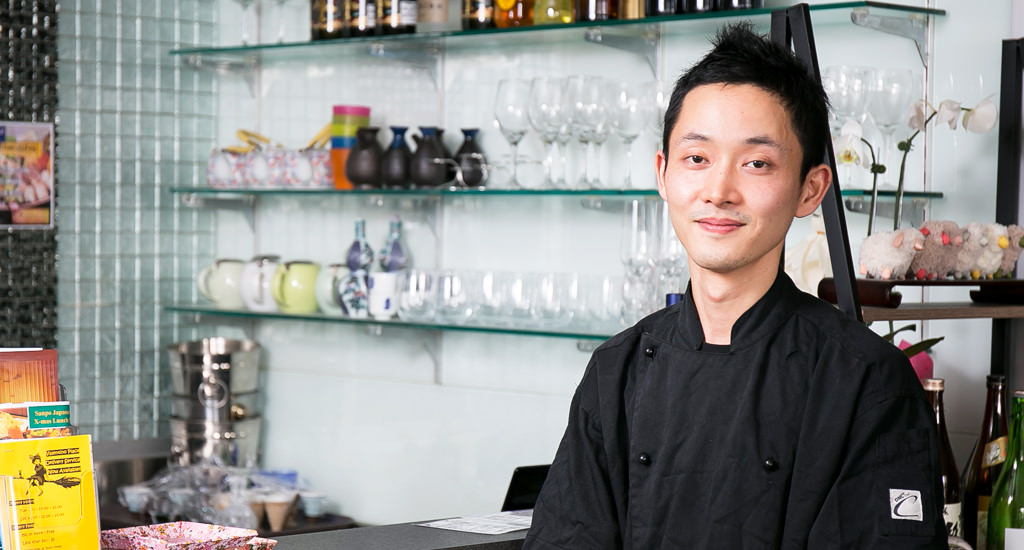 Comment from Norihiro Tsutakani (Owner/Chef)
Orion Beer is an easy to drink beer from the tropics. It has a pleasant flow that's perfect on a hot day! I think it goes wonderfully with Japanese food too. You can enjoy it with simple food that brings out the raw flavours of the produce or even match it with something with stronger flavours like Kara-age chicken or Gyoza dumplings. It's refreshing to have a drink of Orion Beer especially when you're feeling thirsty from salty flavours.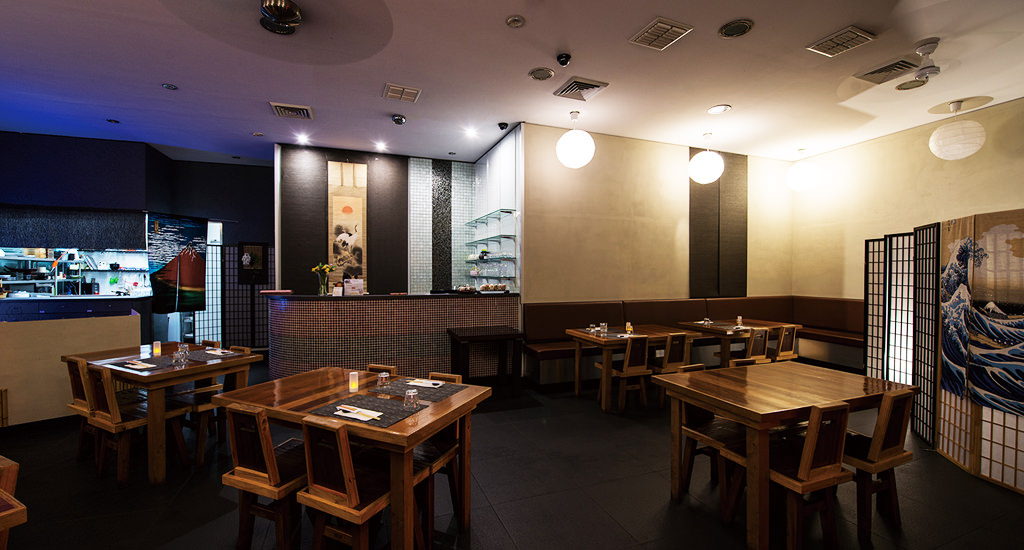 Address
304/5-9 Rothschild Avenue, Rosebery
Phone
(02) 8541-5867
Website
www.sanpo-restaurant.com
Trading Hours
Lunch: Wed – Sun 12:00-15:00 (Last Order) / Dinner: Tues – Fri 17:00-21:00, Sat & Sun 15:00-21:00. *Closed Mondays / reservations available.
Seats
40
Price Range
Lunch from $15 / Dinner from $30
BYO
Wine only (Glass charge is $2 p/p)
Sanpo opened in January 2015 in the emerging residential area of Green Square. The concept is to provide reasonable and delicious Japanese food that native Japanese people would also enjoy. The decor of the simple yet warm, homely restaurant was done by the owners. Popular dishes include Wagyu Beef 2 flavour Shabu Shabu (homemade pork stock / fish stock soup) and handmade dumpling soup. It is quickly gaining popularity amongst the locals.
Tidbit on Orion Beer 5
Establishment of Orion Breweries,.Ltd
Okinawa experienced devastating effects of World War II. During the American occupation of Okinawa, a brigadier general put an emphasis on the importance of establishing an independent economy by creating self-sufficient industries and export industries. He said 'Okinawa needs to build beer and cement industries.' From these words, Okinawa Beer Corporation – which was the beginning of Orion Breweries,.Ltd – was established in 1957.
For more beer and food info click below:
REGION INFORMATION
COMMENTS