Furano / Tokachidake / Tomamu / Kamui / Asahikawa / Asahidake / Kurodake
It's official. Powder has acquired the status of a religion on Hokkaido, with some of its staunchest exponents found spreading the gospel throughout the Hokkaido Powder Belt.
There's not a lot of convincing to be done about its greatness as a snow holiday destination though, if a mix of powder-covered slopes and traditional Japan are what you're after.
Centred around Furano – an area known for its fresh, dry powder – there are seven powder rich areas including Tomamu and Tokachidake that make up the Hokkaido Powder Belt.
As well as hot spring villages nestled amidst some of Japan's most hardcore backcountry terrain, it has family-friendly resorts and plenty of opportunities to experience genuine Japanese culture and cuisine, all with warm country hospitality.
Sheltered in Hokkaido's hinterland, this is the place to experience Japan uncut on a snow holiday.
Set out from Furano to conquer the seven corners of the Hokkaido Powder Belt!
1. Asahidake
Chairlift and hot spring village, with access to the 2,291m volcano Asahidake – the highest mountain on Hokkaido.
2. Asahikawa
See polar bears swimming at the famous Asahiyama Zoo in Hokkaido's second-largest city, and air and shuttle access hub.
3. Furano
Enjoy the resort and cultural life in this friendly town, which is also a great base for exploring the nearby backcountry.
4. Tomamu
Family-friendly resort, with some novel entertainment facilities including an ice village, complete with an ice bar.
5. Kamui
14 courses with great variety and a relaxed off-piste policy – naturally with powder snow – just 40 minutes from Asahikawa.
6. Kurodake
Ride the powder here via chairlift from Sounkyo, a well-manicured hot spring village with an otherworldly Ice Festival.
7. Tokachidake
No lifts, and no crowds. Just powder on Asahidake's smoking cousin, with the island's highest hot spring inn at 1,280m.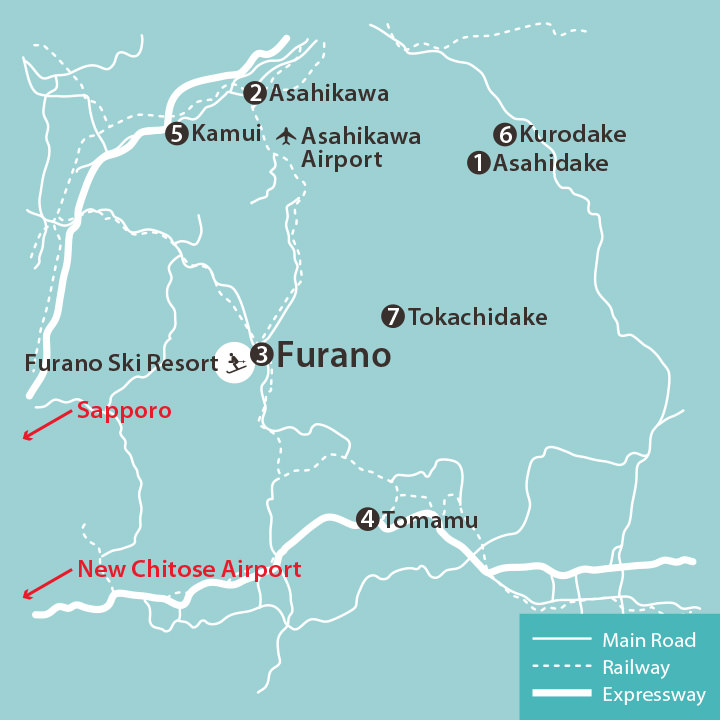 Asahikawa Airport
Domestic Flying Times
Haneda (Tokyo): 1 hr 40 min
Narita (Tokyo): 1 hr 45 min
Kansai (Osaka): 1 hr 50 min
New Chitose Airport
Domestic Flying Times
Haneda (Tokyo): 1 hr 30
Backcountry Skiing in the Hokkaido Powder Belt
by John Morrell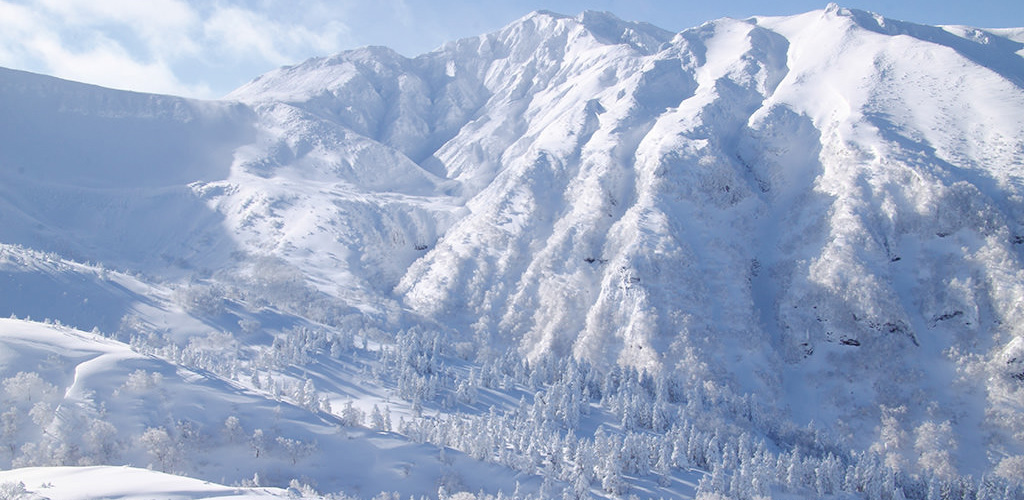 "Japan? You have to be kidding, there's no skiing there." That was a common reaction I heard in the 1980's, when I first started guiding backcountry skiing tours in Hokkaido. Now of course, the skiing world knows the Japanese experience is an extraordinary one, with the most consistent dry powder snow in the world. From the outset of my guiding career here, it was the distant ridges of the Hokkaido Powder Belt and their promise of untracked powder that took my gaze beyond the resorts. And the area that stood out most was the superb wilderness of Daisetsuzan National Park. Japan's largest national park, its name translates to "big snow mountains", and its peaks and remote ridges are certainly that. There are several areas with lift-serviced backcountry in the north of the park, namely Asahidake and Sounkyo, and the skiing there is excellent. For me though, the jewel in the crown of Daisetsuzan is the steep Tokachi Mountain Range to the south of the park. Here there are no lifts, and you earn your turns in the traditional backcountry way. Using climbing skins, you ascend through hot spring areas and sparsely covered pine-clad ridges to sweeping alpine glades that beckon you ever down, with powder snow that defies gravity as it flows first over your shoulders, and then as you gather speed, over your head. One of the runs I skied in my early days here I nicknamed "the Magic Forest". Its exact location is still a bit of a secret, but one of our guided trips cheats a little and we use a vehicle to gain access to a sheltered bowl in the heart of it, surrounded by age-old silver birch trees and Japanese red pines. The aspect and angle of the Tokachi Mountain Range make it a magnet for backcountry skiing, and even though today there are more skiers than when I first pioneered guiding here, we still find an untouched powder bowl to ski every time. Another standout feature of the range is its very low avalanche risk, which is mostly due to consistent low temperatures and little or no wind slab. Regardless of this however, we still provide proper training and equipment to ensure everyone has a safe time. And of course to end the perfect backcountry day in deep powder, there's nothing better than the muscle-soothing hot spring baths nearby – naturally followed by a cold ale.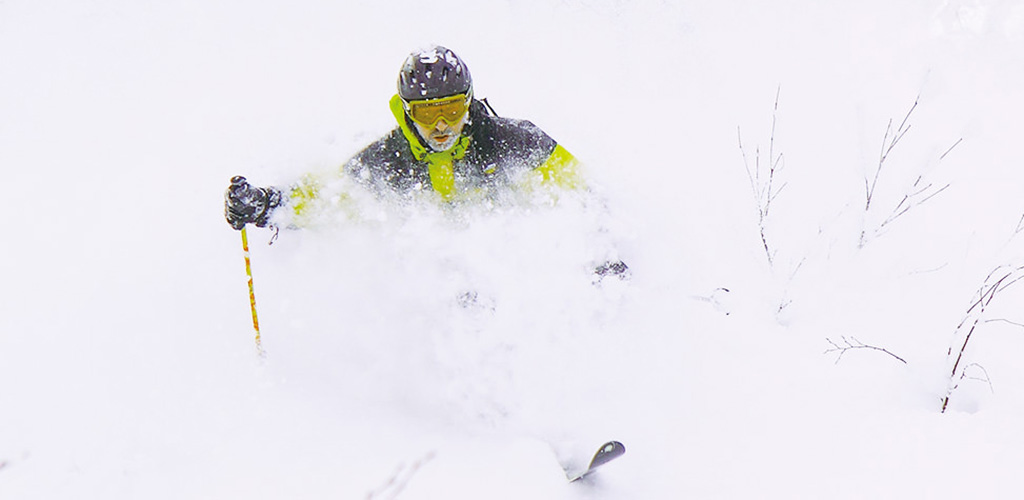 John Morrell is the director of specialty adventure travel company Journey into Japan, and was the first to discover the backcountry skiing potential in Hokkaido for an international market. He is a qualified ski guide and trainer with over thirty years guiding and skiing experience in the Hokkaido Powder Belt.