www.tangram.jp/foreign/english.html  |  Shinano-machi, kami-minochi-gun  |  2+81-26-258-3511  |  Days 8:30-16:30  |  Travelling times to Tangram Madarao Tokyu Resort Tokyo: 3 hrs (train), Osaka: 5hrs 30min (train)
ONE-STOP POWDER SHOP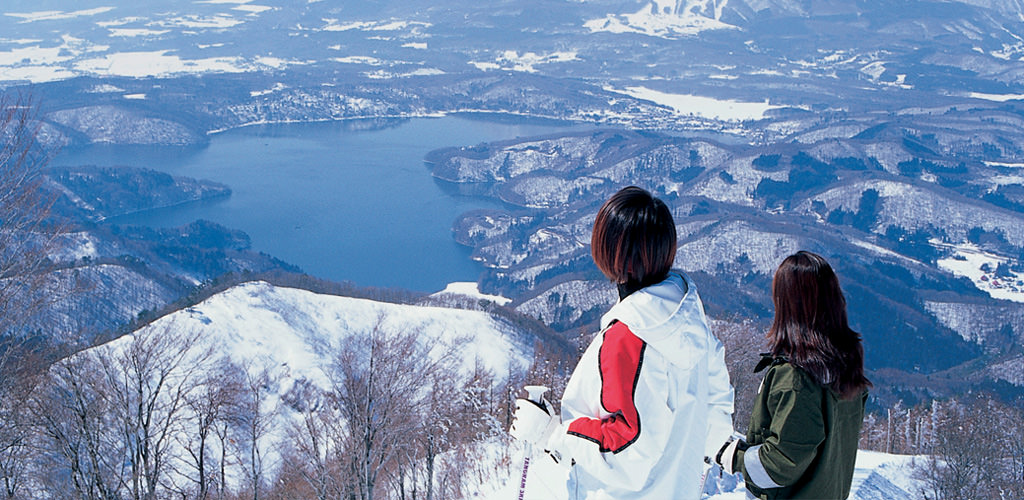 Tangram Madarao Tokyu Resort has refined every element required for a great holiday for guests of all ages, and with two hotels right next to the ski fields, it's the ultimate one-stop powder shop. Tangram Ski Circus, the north-facing ski field at the resort, is covered in top quality, deep powder snow. It is adjacent to Madarao Kogen Ski Field, which combined with Tangram Ski Circus, gives guests a fantastic variety of courses and areas for pros and beginners alike to try during their stay. A new addition is the Powder Zone, a tree run course where skiers can test their reflexes weaving through trees and natural terrain as they ride through fine, ungroomed powder.
Tangram Ski Circus is just as exciting for the kids, who can sleigh down the slopes and run around in the snow in the dedicated kids area. And while adults acquire a snowmobile licence, the kids can play on miniature child-friendly snow mobiles – there's no shortage of things to do as a family.
The resort's Hotel Tangram and Hotel Harvest Madarao have both Japanese and Western-style rooms able to accommodate up to five guests, and offer facilities including indoor pools, saunas, hot springs, restaurants, and a well-stocked gift shop, making their hospitality as high quality as the fine champagne powder found on the slopes outside.
Everybody wins at the Tangram Madarao Kids Park!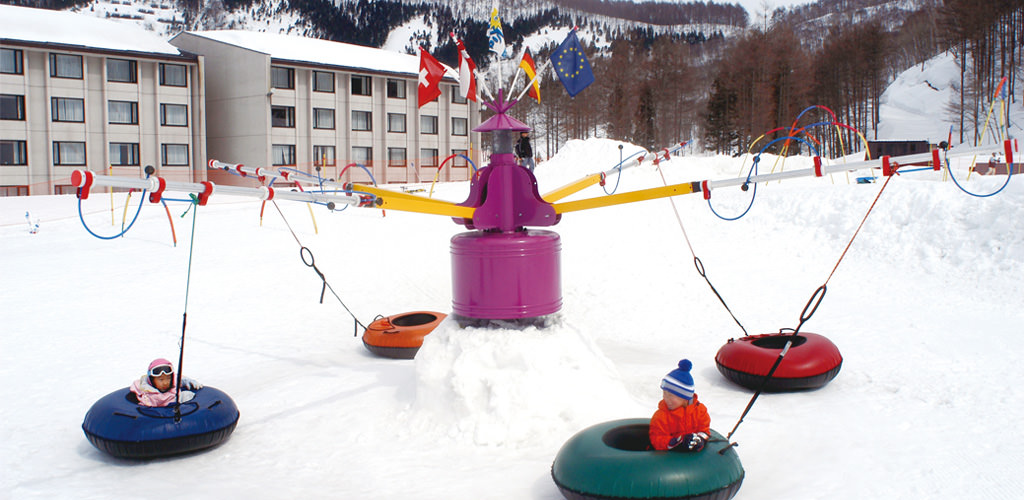 To ensure fun for everyone in the family, it's important to keep the little ones entertained. The Kids Park at Tangram Madarao has plenty of activities and space for children to run around and enjoy their time in the snow. It's a fenced off area located close to lift and course number 3 of the resort; parents can easily take turns skiing and watching the kids.
From a 48-metre magic carpet up to the hill where kids can sleigh right down, the park lends out sleighs so families can walk in empty handed. There's carousels where kids can sit on a rubber tube and be spun around and around, and plenty of space for them to run around, build snow men, and generally have a ball in the snow.
Entry to the Kids Park is free for kids under 3, but children under 9 require a supervisor, who'll need to pay for entry. There's a resting area by the ticketing booth where parents can watch out for the kids in warmth and comfort, so everyone will have a great time.
REGION INFORMATION
COMMENTS