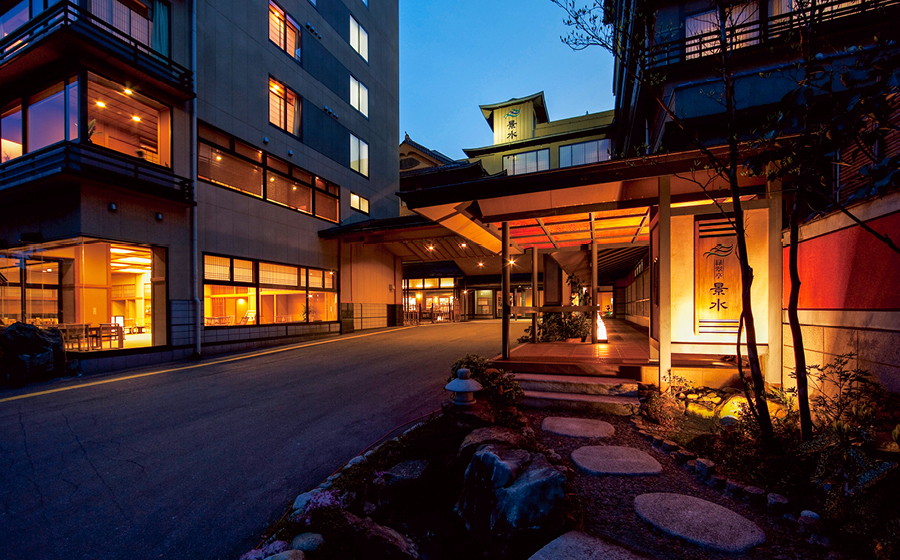 Hotel Keisui is a majestic hotel located in Oomachi, Nagano and is approximately 3 hours by train from Tokyo. The hotel provides Western and Japanese style accommodation, and you will love the rustic and natural appeal of the hotel.
Hotel Keisui has a variety of hot springs including 2 large communal baths, a footbath and 2 private baths. Guests can dine in the restaurant where ingredients are locally sourced from Oomachi and Azumino, and deliciously crafted with an enticing appearance.
Guests have access to many beautiful sights nearby, and it's only 30 minutes away from Hakuba Valley!
Hotel Keisui
Omachi Onsen-kyo, Omachi, Nagano
Phone: +81-261-22-5501
Emai: info@keisui.jp
http://www.keisui.jp