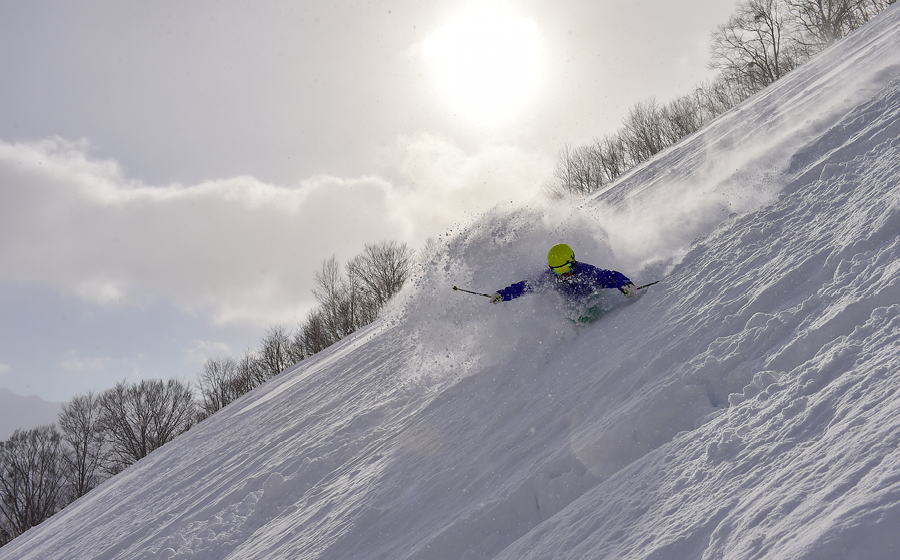 Just two and a half hours from the centre of the world's largest metropolis of Tokyo, winter sports loving visitors to Oze Iwakura Resort will be thrilled to find Kanto's largest ski resort. The resort is also accessible from JR Nagano Station by bullet train over the same amount of travel time, meaning those coming from, or going to, other resorts in Nagano can experience a "resort hop" along the way at Oze Iwakura Resort.
There are a handful of bonuses in addition to the convenient location. The first and most obvious of those to mention is the quality of snow. Those who have visited Oze Iwakura Resort before will already know of the glorious powder and its ability to compete with that of anywhere in Hokkaido.
Oze Iwakura Resort's large scale resort includes a total of eighteen unique courses across the spectrum of difficulty. Of the eighteen, 6 courses are non-compacted snow, so the day after a heavy snowfall, these courses will provide a completely thrilling experience amongst high quality powder snow that's sure to please any powder freak! The resort's courses are split among 30% beginner runs, 40% intermediate and 30% advanced, meaning there's plenty of runs for a family cruise and/or a challenging downhill.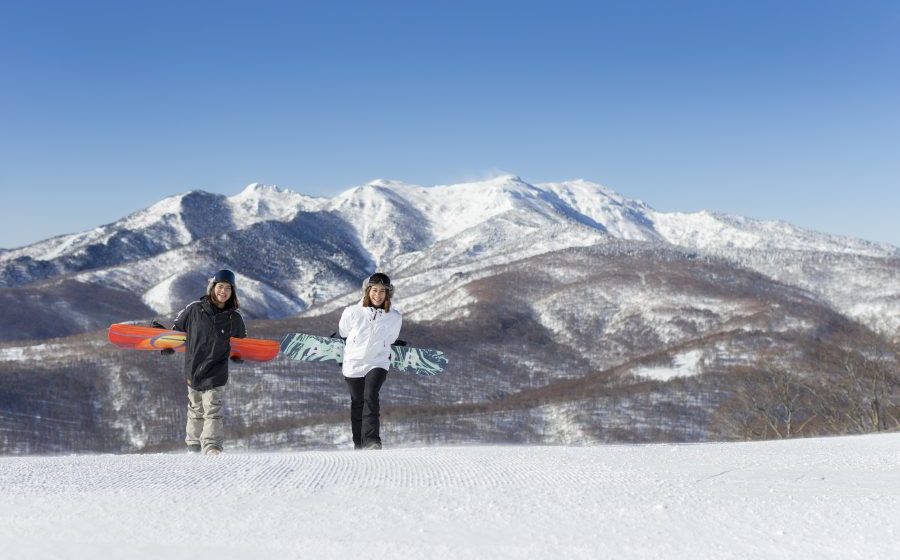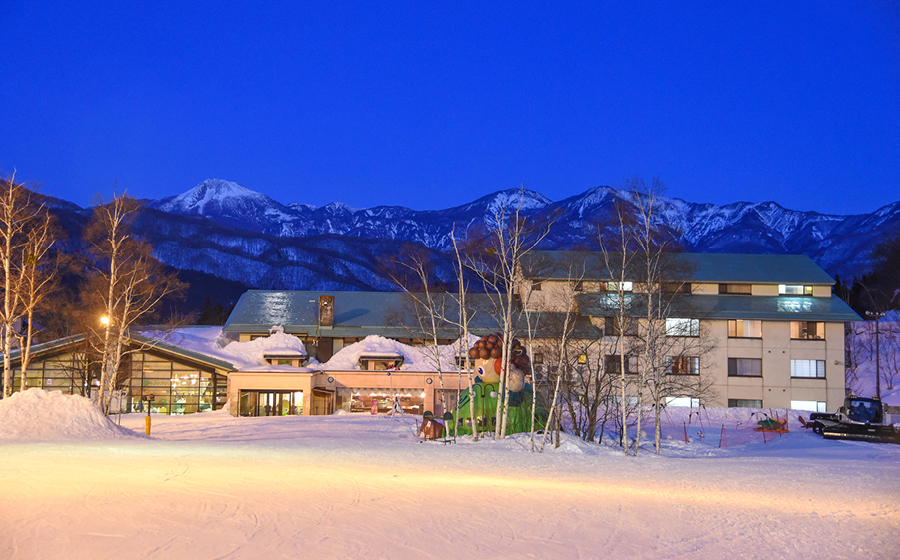 Oze Iwakura Resort's Milky Way course runs for an imposing and impressive 3.2 kilometres. It's here, from the top stop of the gondola, where riders might just get themselves a good look at Mount Fuji. If it's a clear blue bird day, the iconic sight will be in view, and those heading down the 40-degree, non-compacted Expert Course can top it off with some deep powder indulgence.
There are two hotels, Iwakura Resort Hotel and Iwakura House, in Oze Iwakura Resort. Iwakura Resort Hotel offers various facilities such as their proud natural hot spring "Ichiyama-no-yu" to enjoy a high quality resort life.
Beyond the obvious main attraction, Oze Iwakura Resort's incredibly convenient location also brings with it a few bonus side-trips in close proximity. Kusatsu Onsen is one of the country's most famous hot spring towns. Japanese people have been visiting onsens for their healing and regenerative powers for hundreds of years. Ever since skiing was first introduced to Japan, it has become a tradition to enjoy a day on the mountain followed by a well-deserved soak in a natural hot spring at the end of it. Fortunately for visitors to Oze Iwakura Resort, Kusatsu Onsen and a few other onsen towns are close by.
Among the other onsen resorts are Takaragawa Onsen, which hosts an array of different hot spring baths, some of which men and women may enjoy together, and the atmosphere and iconic stone stairs of Ikaho Onsen. Just outside of Ikaho is where visitors will find the beautiful Mizusawa Kannon, a Buddhist Temple devoted to Kannon, the goddess of compassion. The World Heritage listed Tomioka Silk Mill is also nearby. Established at the beginning of the Meiji Period, the mill was built as Japan's first modern silk factory for processing silkworm cocoons into raw silk, and played a historic leading role in establishing Japan's impressive textiles industry.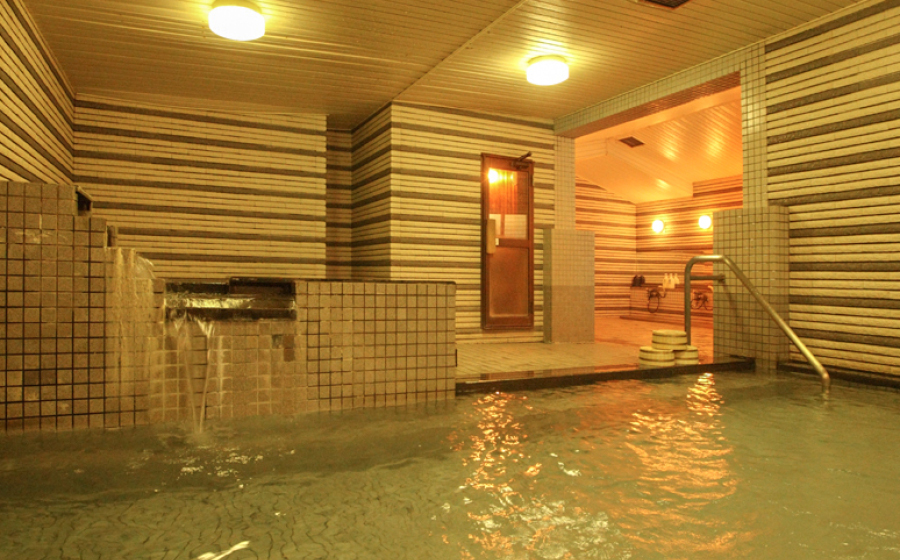 All of the aforementioned sites are lined with traditional eateries and opportunities to experience authentic Japanese culture, an arm's length from a world class ski resort. On hand at Oze Iwakura Resort to ensure a smooth, convenient and comfortable experience, whether staying in a hotel or visiting for the day, are English speaking staff at both the information counter and hotel reception, in addition to a host of varied restaurants and rental equipment facilities.
Oze Iwakura Resort
2609 Tsuchiide, Katashina-mura, Tone-gun, Gunma
Phone: +81-278-58-7777
Open: 8:15am-5:00pm (During nighter operations close at 9:00pm)
http://www.oze-iwakura.co.jp/ski/en
Travelling times to Oze Iwakura Resort
Take the direct express bus to Kamata from Shinjuku Bus Terminal in Tokyo. Courtesy picks up to and from Kamata available. Shuttle buses also available to and from Jomo-Kogen station and Numata station.
Resort Data
Snow depth: Dec 130 cm/Jan 230 cm/Feb 260 cm/Mar 210 cm/Apr 140 cm
Terrain: Beg 30%/Int 40%/Adv 30%
Longest run: 3.2km
Gondolas: 1
Chairlifts: 11
Vertical drop: 700m
Steepest slope: 40°
REGION INFORMATION
COMMENTS