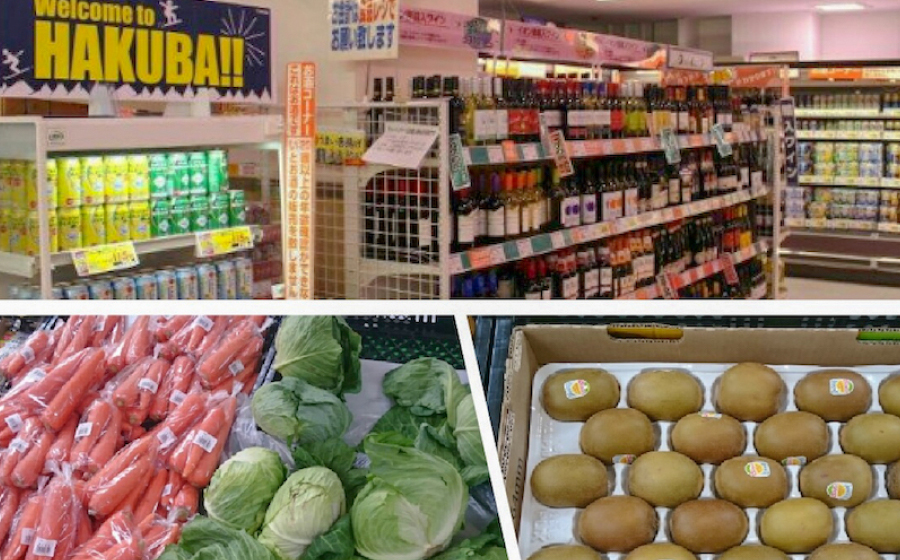 During your holiday Hakuba, you will surely be partaking in all kinds of activities. To ensure you are well energised, you will need some food supplies.
The Big Hakuba is a supermarket in Hakuba that can supply you with all of your day-to-day needs from food to basic lifestyle goods at highly discounted prices!
The store is located within 20 minute walking distance of Hakuba station. It's from 9am to 9pm daily so don't worry if you forget to shop for dinner before heading to the snow during the day.
The Big Hakuba
1007 Hokujo Hakuba, Kitaazumi-gun, Nagano
Phone: +81-261-72-5133
Open: 9:00am-9:00pm