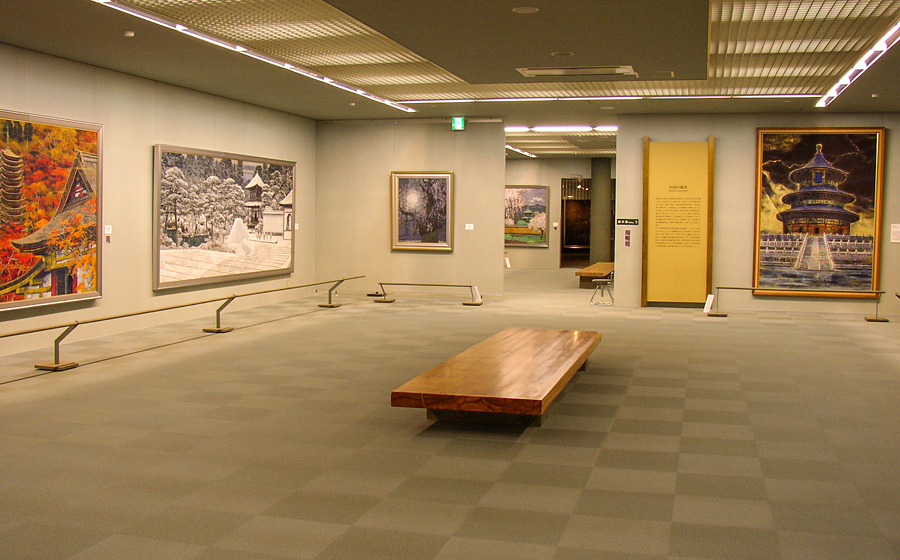 For all appreciators of art, creativity, history and Japanese culture, Goto Sumio Museum is the finest exhibition one can visit in Japan. Famous artist Sumio Goto, is a leading influential Japanese illustrator and master of Nihonga, and the gallery showcases over 130 pieces of his talented works.
Born in 1930, Sumio Goto began his voluminous career as a creative worker at elementary schools in Saitama prefecture. Working under Japanese painters Kyunjin Yamamoto and Seihyou Tanaka, he was fascinated with the vision of landscapes, Sumio Goto travelled around Hokkaido, seeking visual influences and inspirations to use in his work. Over the course of his career, Sumio Goto received several recommendations and awards for his pieces, and is a globally renowned artist for his ground-breaking mastery of the Nihonga art style and an honorary member of the Japan Visual Arts Academy.
The museum's restaurant, Furano Grill, shares the view of the external mountain range with every dining visitor. Guests are met with beautiful panoramic views of the Tokachidake peaks and the Furano Valley where lunch and sweets are made from the local produce of Furano and Biei – this is an exquisite dining experience that is a feast for all senses.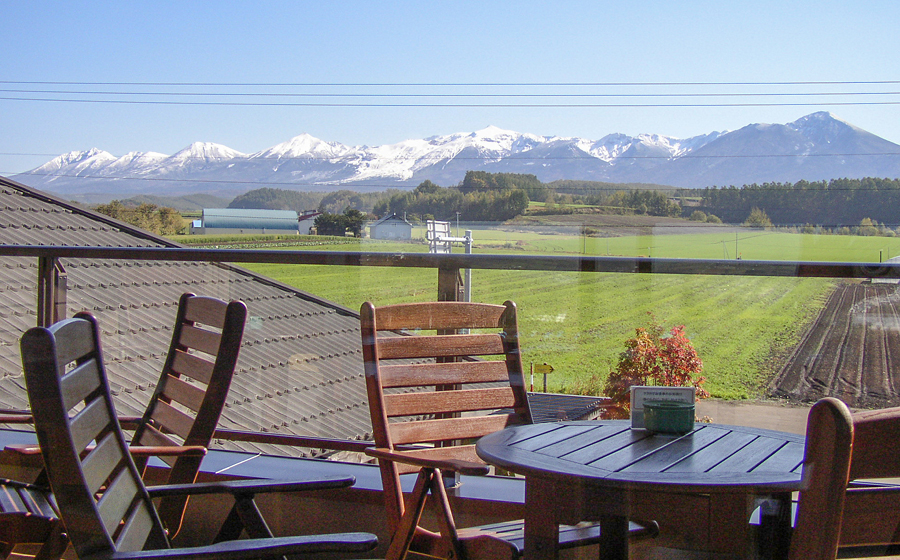 Visiting Goto Sumio Museum provides all with the appreciation of what inspired him most. Sumio Goto's paintings incorporated many traditional paintings of Japanese temples and castles in Kyoto, Nara's Yamatoji roads, as well as Hokkaido's naturally snowy landscapes. Passionate about art, Sumio Goto explored ancient China through his pieces, and even created paintings of luxurious European castles. His works were admired not only because of his Japanese influence, but because they were global masterpieces, ranging from three to fourteen metres in length, his creations were admired by people over many generations in different countries.
Over the course of his career, Sumio Goto received many honours including being the honorary citizen of Saitama's Matsubushi town, Chiba's Nagareyama City, Hokkaido's Kami-Furano town, and a distinguished professor at Tokyo University of the Arts and the Xi'an Academy of Fine Arts in China. He was awarded the Order of the Rising Sun in 2006, and in 2016 he was awarded from the Japan Visual Arts Academy for his inspiring work with Nihonga.
Nihonga, a popular Japanese style of painting, is a traditional art form that originated during the Meiji period to distinguish between Japanese and Western style paintings. The main difference between these art forms is the materials used during the creative process. As Nihonga has evolved over the years, the distinguishing feature is that creators use natural minerals and ores. This can range from paper to silk supports, with vegetable or animal colouring materials, and even metals including gold and platinum.
This art form is difficult to master. By crushing these ores into powder and dunking them into hot water with a gelatinous glue, artists can then weave the story they want to portray on their canvasses. For ores like gold or silver, the artist must actually use the specific ore, amongst other expensive jewels, to create the paint.
Due to the tricky nature of this art form, any sort of Nihonga painting requires a delicate artist. Because the glue is made from gelatine, temperatures in the room, and even the weather's humidity can affect the ink on canvas. The use of this technique reinforces the traditional Japanese aesthetic that many tourists are drawn to, however, the process takes determination to control.
By visiting these luxurious, rich and unique art forms in the museum, one can be drawn closer to the artistic world the Japanese treasure. Many foreigners are recommended to use the audio guides available within the museum, catering to English, Japanese, Chinese and Korean guests. This guide offers a first-person recount of the story behind each painting, as well as Sumio Goto's musings of Nihonga throughout the recording. While Sumio Goto is not fluent in English, the tone of his voice is enriching and personable, making every guest's experience convenient and authentic.
Located at the foot of the Tokachidake peaks, the Goto Museum is approximately 40 minutes from Asahikawa airport by car, or 150 minutes from New Chitose Airport. For guests lodging at nearby resorts, it's about 30 minutes by car from the main Furano Ski area and is a 10-minute taxi ride from JR Kami-Furano Station. The Furano Silky Snow bus tour is a convenient way to explore all nearby attractions, and offers a creative, cultural and captivating journey through art, history and a wintry exploration of Japan's exciting slopes and this vibrant, historic museum.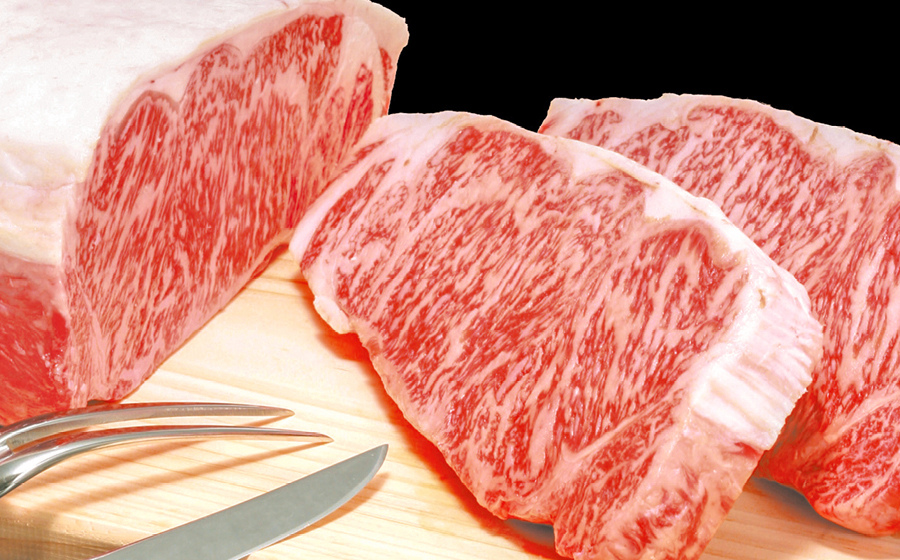 Goto Sumio Museum of Art, Furano
Kita 26 Higashi 4, Kamifurano, Sorachi-gun, Hokkaido
Phone: +81-167-45-6181
Email: kawahara@gotosumiomuseum.com
Open: 9:00am-5:00pm (Nov-Mar 9:00am-4:00pm)
http://gotosumiomuseum.com
REGION INFORMATION
COMMENTS