Japan's top three festivals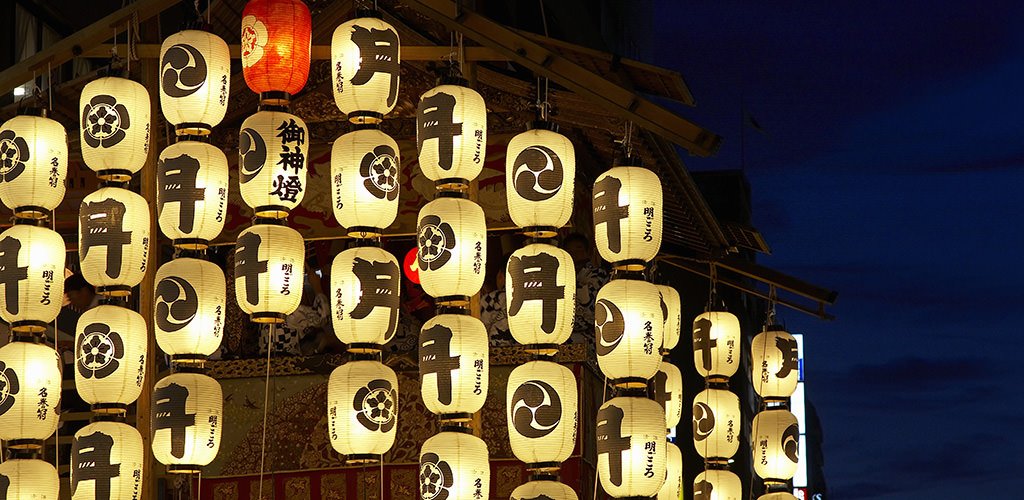 The grace of a Japanese shrine can easily invoke a quiet, contemplative ambience, but when one is lifted up and shaken vigorously down the street atop a heaving crowd, it calls for the sort of raucous cheers more appropriate for a grand final.
Portable shrines lie at the heart of Japan's top three traditional festivals: Tokyo's Kanda Matsuri, Kyoto's Gion Matsuri and Osaka's Tenjin Matsuri, which are collectively known as Nihon Sandai Matsuri.
The locals who participate in Tokyo's Kanda Matsuri carry their portable shrines the old-fashioned way – heaving them through the streets on their shoulders. See the action during May in odd-numbered calendar years for the full experience, when shrines from every one of Tokyo's 108 parishes, some weighing more than cars, are carried to Kanda Myōjin Shrine to pay their respects to the city's traditional guardian deity – a ceremony known as the Miya-iri.
The shrines used in Kyoto's Gion Matsuri are bigger still, and glide through the city's famous geisha district on wheels. Known as "moving museums", some of the festival's 32 World Heritage-listed "yamahoko" floats carry an entire theatre troupe, performing ancient plays to the enchanting, eerie sound of Japanese court music, drums and flutes.
Meanwhile, a procession on land is not enough in Osaka, where portable shrines are also loaded aboard sacred vessels and paraded down the city's Ōkawa River as part of the Tenjin Matsuri. The fleet procession is called the Funatogyo, and is capped off with the spectacular Tenjin Matsuri Hōnō Hanabi fireworks display, lighting up the night sky with splashes of colour as the boats serenade along the river below.
It goes without saying that eating and drinking are an essential part of the experience at any of Japan's three great festivals. Smoke gathers over sizzling hotplates lining the streets, overflowing with delicious yakitori meat and vegetable satay sticks, okonomiyaki pancakes, yakisoba noodles and takoyaki octopus balls – naturally within easy reach of a refreshing, cold beer to keep the Japanese summer heat at bay.
Festival File
Kanda Matsuri
When: weekend closest to May 15, odd-numbered years
Where: Kanda Myōjin Shrine, Tokyo
Tenjin Matsuri
When: July 24-25, annually
Where: Tenmangu Shrine, Osaka
Gion Matsuri
When: throughout July, annually
Where: Yasaka Shrine, Kyoto
---
Cherry blossom fever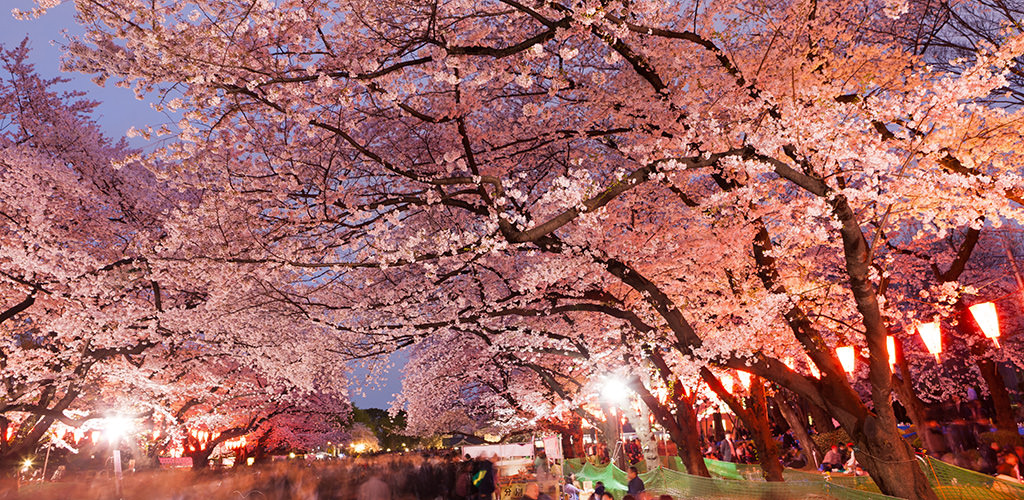 Come late March to early April, and it's standing room only at parks all over Japan. This is the peak of the hanami, or cherry blossom viewing celebrations, and practically every member of society seems to be outdoors eating, drinking, singing and generally enjoying the clouds of pink, twirling through the air like confetti.
Two legendary spots for a hanami picnic are Tokyo's Ueno Park, and Osaka Castle Park. Day and night, people head down with a rug or tarpaulin to secure a lounging spot with the best view of the blossoms they can find, and with thousands of cherry blossom trees in each park, there's plenty of pink for everyone.
Osaka Castle's observation deck offers a magnificent view of the blossoms in its surrounds, while in Ueno Park, there are days' worth of attractions to explore including Ueno Zoo, the National Museum of Nature and Science, Tokyo, and the retro Ameyoko Shotengai shopping arcade.
Dining in hanami season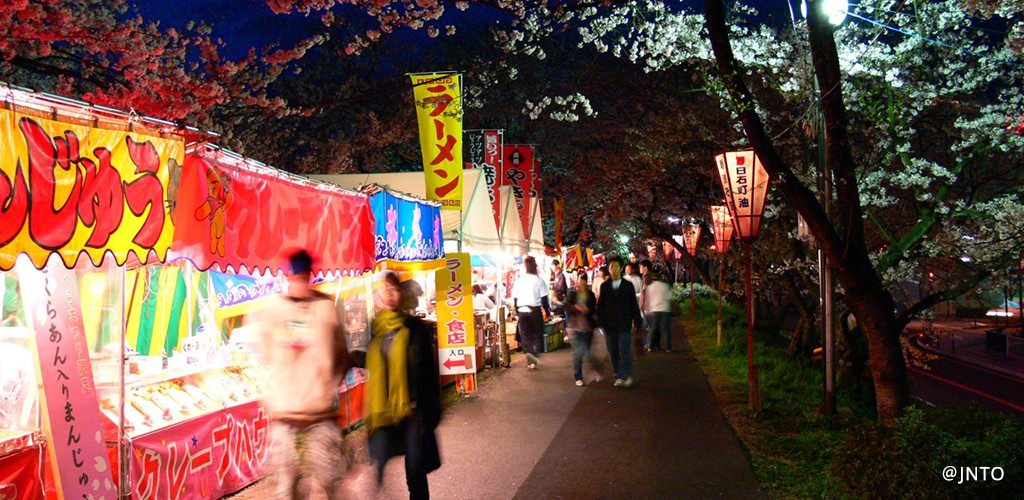 As you explore Osaka Castle Park and Ueno Park, your nose will guide you towards plenty of street fare on open hotplates and grills. If you're in the mood for something less street, stop in at the food basement of a department store on the way for a beautifully prepared bento box, or a cake for afternoon tea.
---
River cruising in Tokyo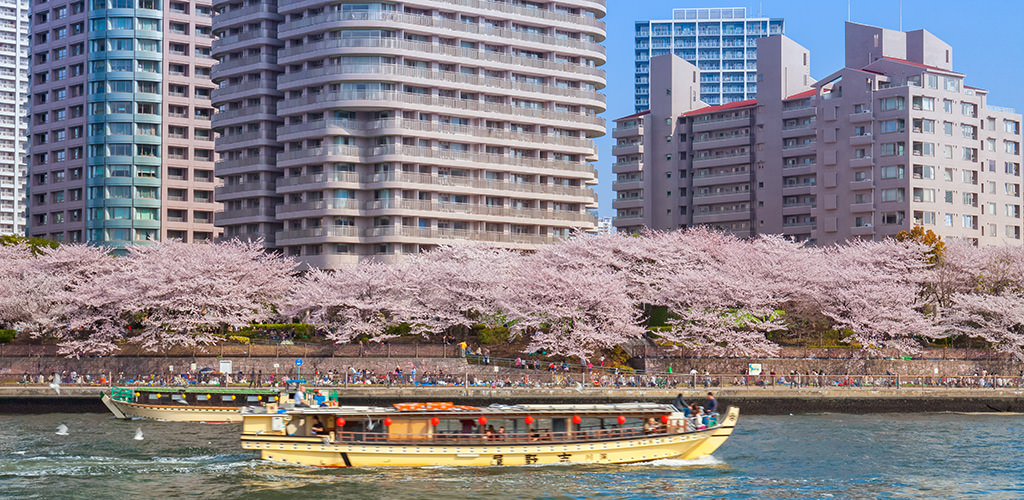 Featured in ukiyo-e woodblock prints of lively Sumida River scenes in Edo, or old Tokyo, Yakata-bune cruise boats are believed to have been the common people's answer to the lavish pleasure vessels of the day, which were used exclusively by rich traders and influential feudal lords.
With spectacular city views from the water, a yakatabune cruise is still an excellent way to enjoy the sights in Tokyo – especially at night, along with a freshly prepared full course meal. Seafood lovers in particular will rejoice at the huge variety of sushi and sashimi on offer, thanks in no small part to Tokyo's Tsukiji Market.
On request, some yakatabune operators provide their guests with special courses of Edomae Sushi as part of their cruise – a fitting opportunity to try this special style of sushi, which developed as street food in old Tokyo.
TOKYO SKYTREE® from a yakatabune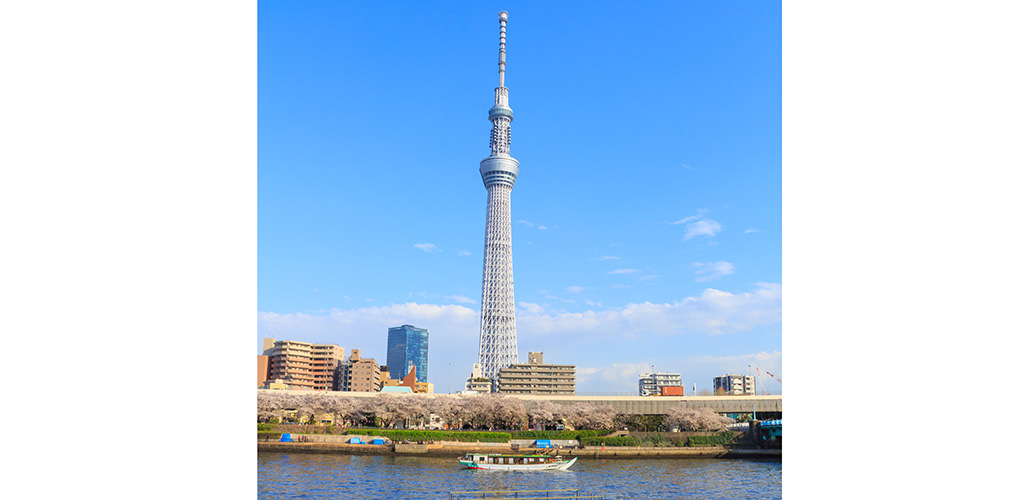 The 634 m TOKYO SKYTREE® has transformed the skyline of Tokyo's Shitamachi area, a working class neighbourhood known for traditional symbols like Sensō-ji Temple, and the Sumida River. The view of TOKYO SKYTREE® from a yakatabune on the river at night is particularly impressive, and one of the many great sights to be enjoyed along the way.
---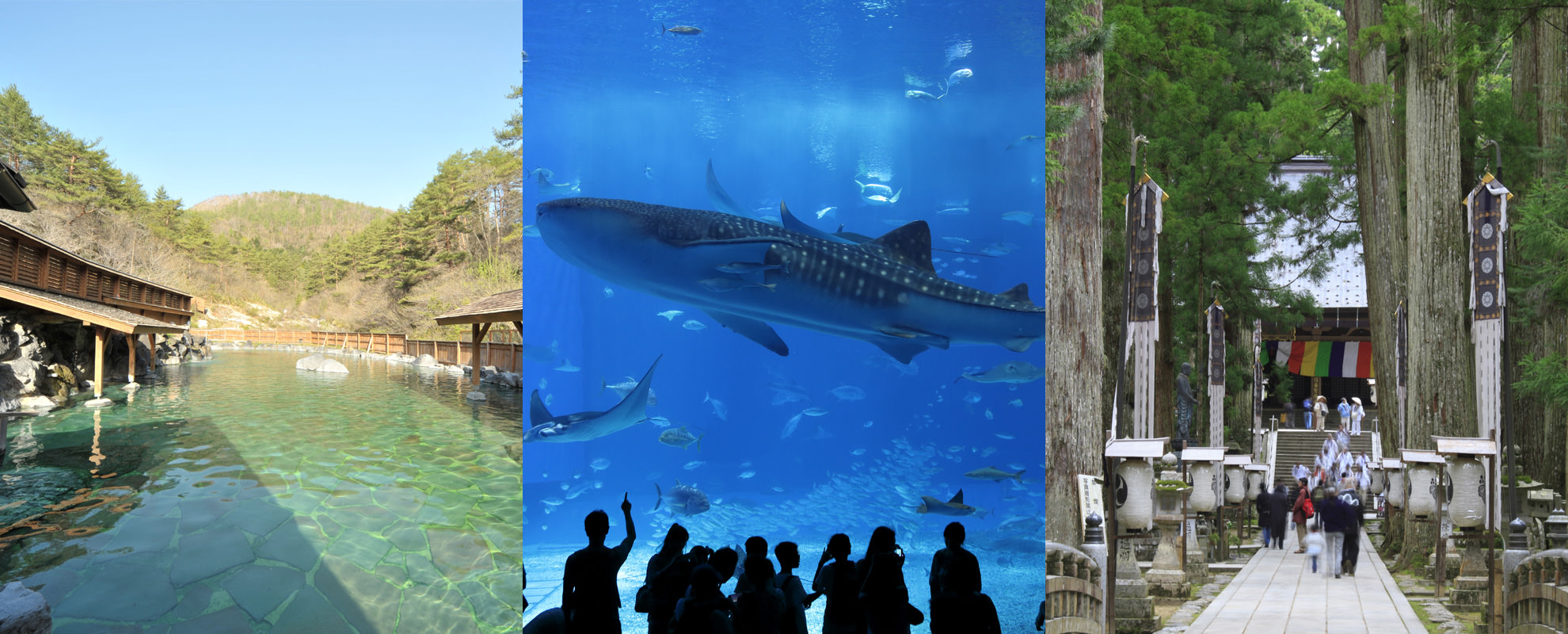 RELAX
Just want to put your feet up and let the world float by from the comfort of a beach or hot spring? Or perhaps you're ready to experience temple life with Buddhist monks, and hone your meditative powers…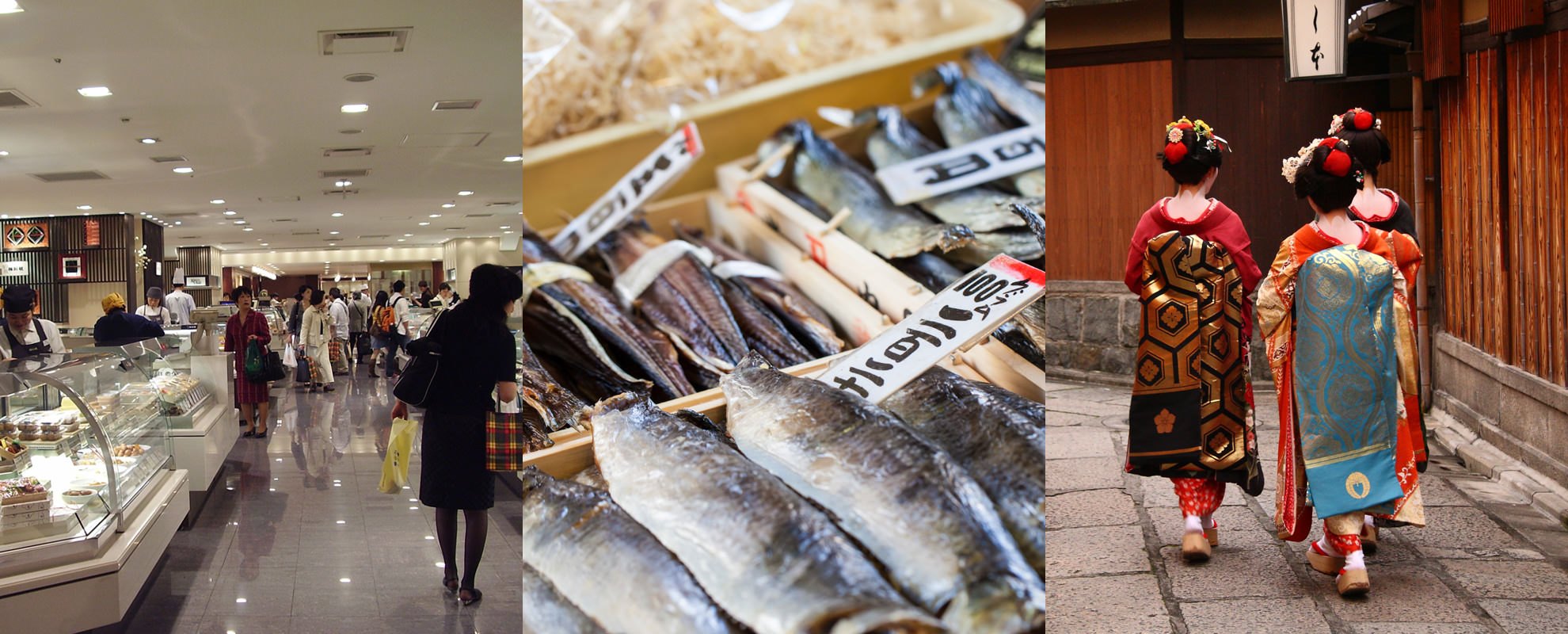 TASTE
Fresh, fresher or freshest? Nothing's going off on the sushi counters of Tsukiji, where melt-in-the-mouth quality is an obsession. Meanwhile, Dōtonbori and Gion fly the flag high for foodies in Osaka and Kyoto…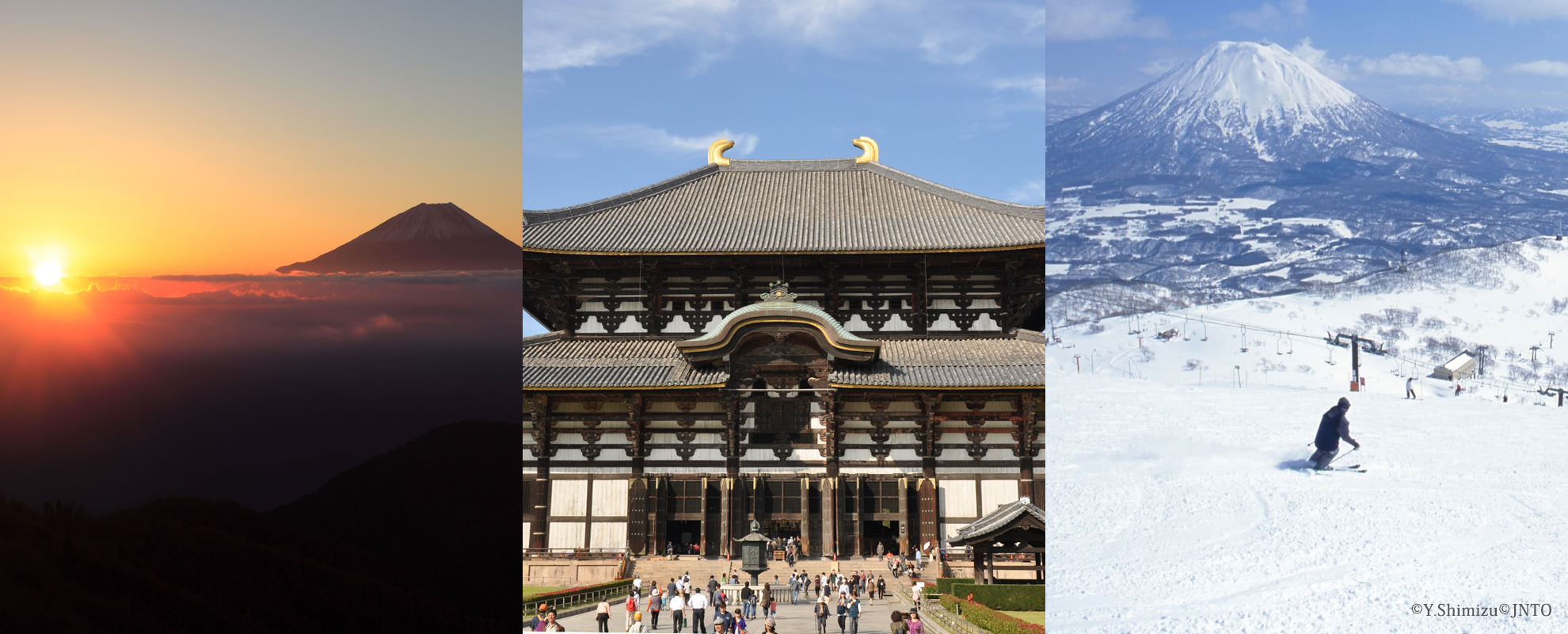 DISCOVER
Ancient capitals Kyoto and Nara are packed with breathtaking temples, shrines, and other historic treasures of Japan. The natural treasure is everywhere, and must-sees include Mt Fuji, and the snow country of the north…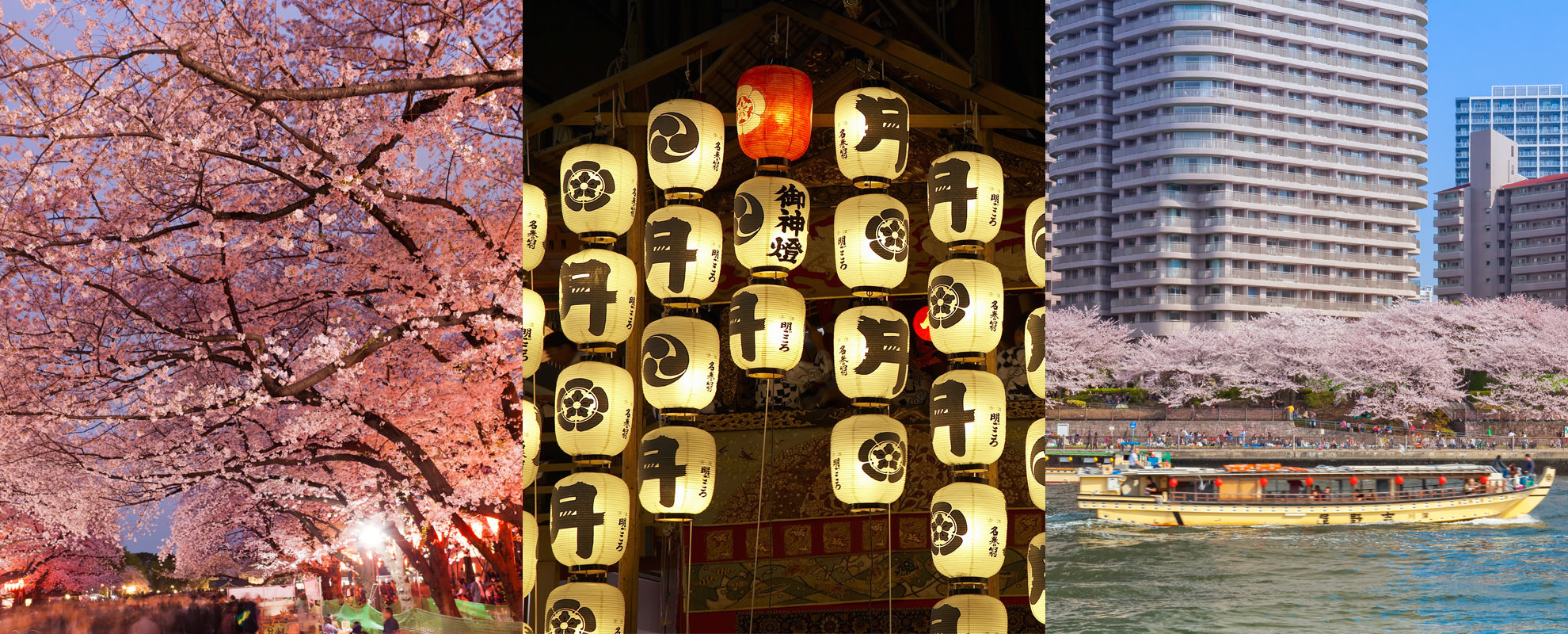 CELEBRATE
Held on land and water, Japan's top three festivals celebrate the vibrant local cultures of three of its great cities. Join the nation as it comes out to play for the cherry blossom season, and round things off with a spectacular dinner cruise in Tokyo…