Time-travelling in Kyoto and Nara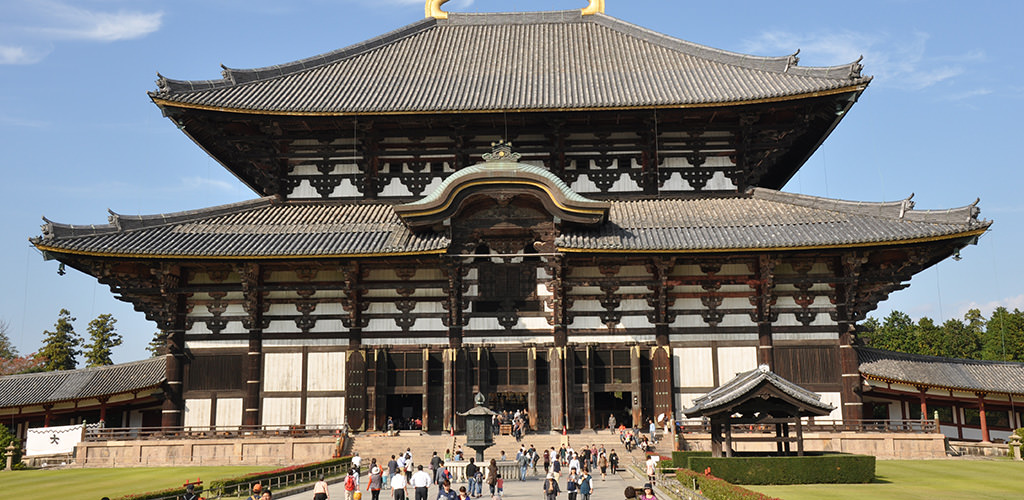 Beautiful temples and shrines nestled in mystical forests abound throughout Japan, but there are few that can match the enormous scale of Kyoto's Fushimi Inari Taisha Grand Shrine and Nara's Tōdai-ji Temple.
These World Heritage-listed sites, which include endless passages of vermillion torii gates and a 15-metre Buddha statue, constantly make the average camera lens feel like a magnifying glass, and are filled with Japanese National Treasures.
The leisurely stroll through the precincts of Fushimi Inari Taisha, which ascends the 233 m Mt Inari, takes two to three hours, and is especially recommended during spring and autumn.
An auspicious discovery of wild rice growing on Mt Inari is believed to have been the original inspiration behind the shrine's creation in the early 8th century, and new torii are still being added to the 10,000 or so already standing, as offerings to O-Inari Ōkami-sama, the resident deity.
The Shinto god of rice, O-Inari Ōkami-sama's messengers are said to be invisible white foxes, represented by the many fox statues around the shrine, which is known to Japanese people as "O-Inari-san".
The establishment of O-Inari-san coincided with the dawn of the Nara Period in Japan, a time when Buddhism was flourishing alongside Shinto. The nation's capital was in Nara, which is now accessible from Kyoto by train in about 45 minutes, and a new monastery system was being constructed with Tōdai-ji Temple designated as its heart.
Emperor Shōmu decreed the construction of the Nara Daibutsu, a 15-metre Buddha statue inside Tōdai-ji in the year 743, and such was the respect and reverence for Buddhism at the time, that legendary monk Gyōki and his disciples were able to raise a donation of hundreds of tons of bronze and other precious metals to build it.
Other major highlights to see as you explore Tōdai-ji include its Great South Gate, which houses two fearsome guardian deities, its ornately constructed ancient bell tower, and Nara National Museum.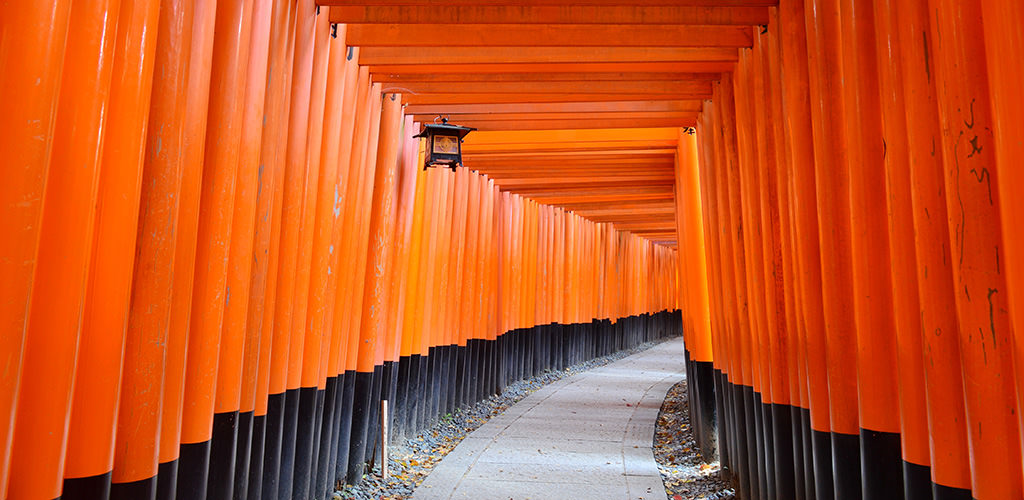 Japan's Golden Route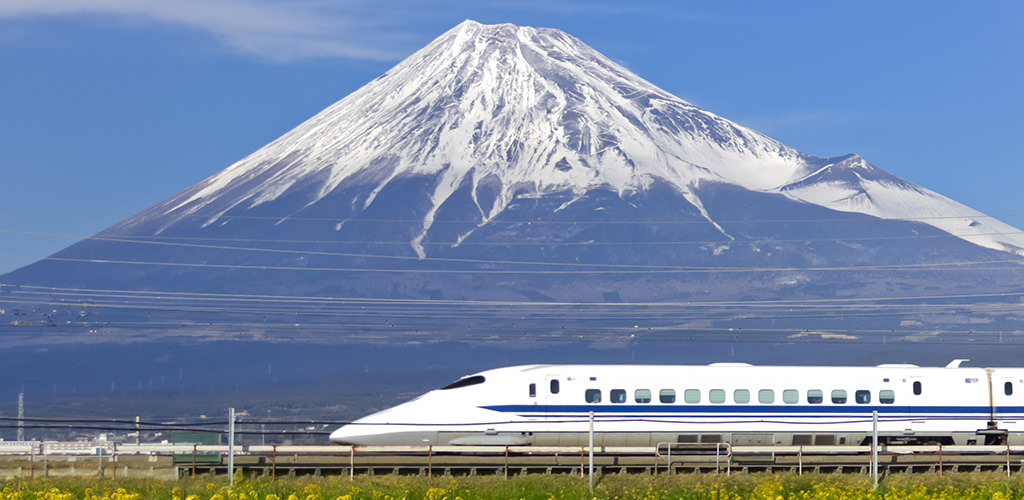 Kyoto and Nara are two key stops on Japan's Golden Route, a collection of must-see destinations that also includes Tokyo and Mt Fuji. Thanks to the bullet train, you can whizz through them all in a week, city-hopping with speed and comfort. To explore the route, just remember to set yourself up with a Japan Rail (JR) Pass before you go, and enjoy a massive saving on time and money.
---
Exploring Japan's highest mountain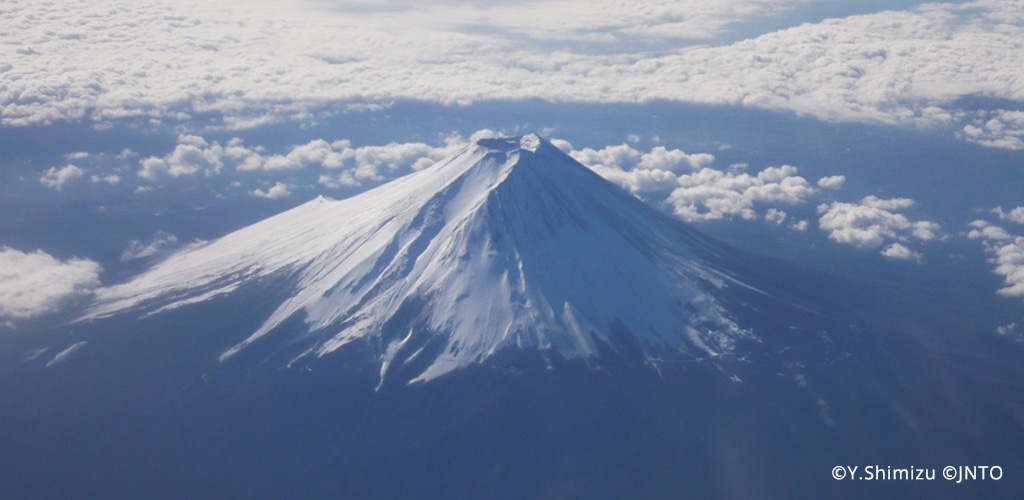 An active stratovolcano famous for its postcard scenery, 3,776 m Mt Fuji is a place of stunning beauty. It is a sacred mountain traditionally climbed by pilgrims in Japan, and located within Fuji-Hakone-Izu National Park, its peak is also enjoyed from the comfort of the hot spring villages and towns scattered throughout the area.
Road access to the Fifth Station, halfway up the World Heritage-listed mountain, gives visitors the opportunity to see it close up for most of the year, without being exposed to the harsh elements that restrict the climbing season to early July to September – the height of summer in Japan.
It's important to remember that no matter when you visit, Mt Fuji loves clouds and often has its peak in them. The mountain is located near the Pacific, and warm, moist ocean air flowing across it creates the textbook conditions for cloud formation.
Goraikō: Sunrise from Mt Fuji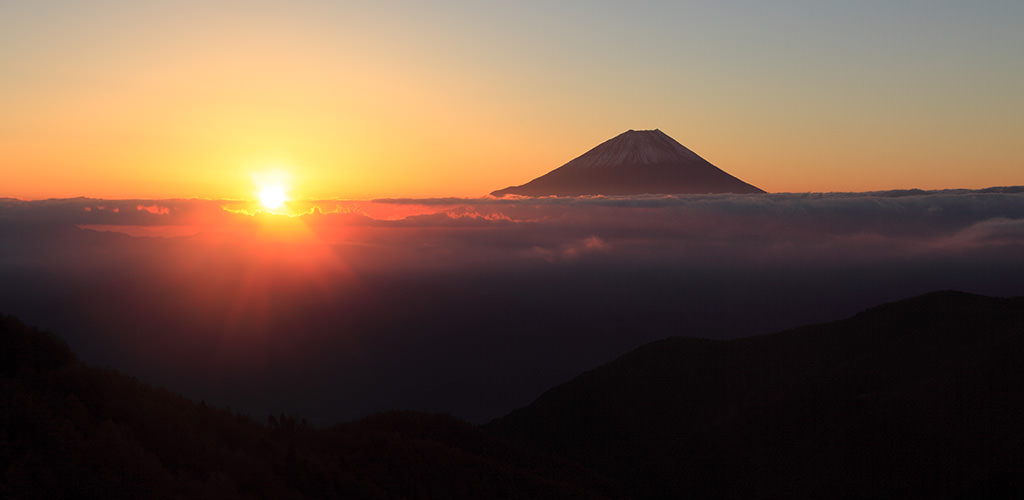 Careful planning and good luck with the clouds could just see you enjoying the unforgettable experience of a sunrise from the summit of Mt Fuji. Known as "goraikō", this is a holy grail among the mountain's many climbing hopefuls, who typically take a bus to the Fifth Station, and climb up overnight with a rest stop at a mountain hut along the way.
---
Making tracks in the Yukiguni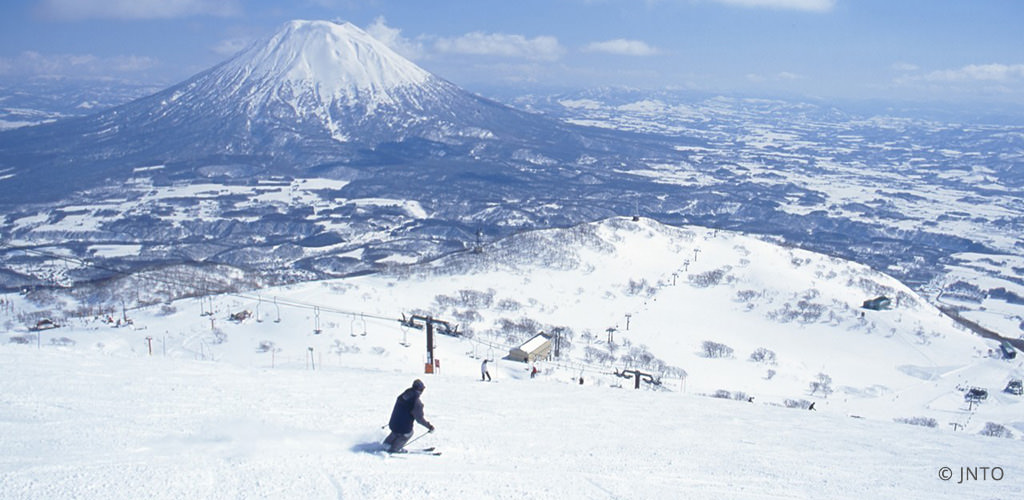 Known traditionally as the Yukiguni, or snow country, northeastern Japan is famous among skiers and snowboarders as one of the world's snowiest destinations.
It's where Austro-Hungarian Admiral Theodore von Lerch introduced skiing to Japan just over a century go, and snow sports have become part of everyday life during winter in the Yukiguni ever since.
The snow arrives courtesy of fronts from Siberia, which bless slopes throughout the Yukiguni with a reliable average of 10 to 15 metres of fine, dry powder each season, lasting from late November to early May on the snowiest mountains.
Resorts and back country areas are spread throughout three distinct regions within the Yukiguni: Hokkaido, Tohoku and Nagano-Niigata. Historically isolated from the rest of Japan for long stretches by impassable frontiers and heavy snow, each of these region is famous for different food and cultural traditions, and unique attractions that add even more depth to a snow holiday in the Yukiguni.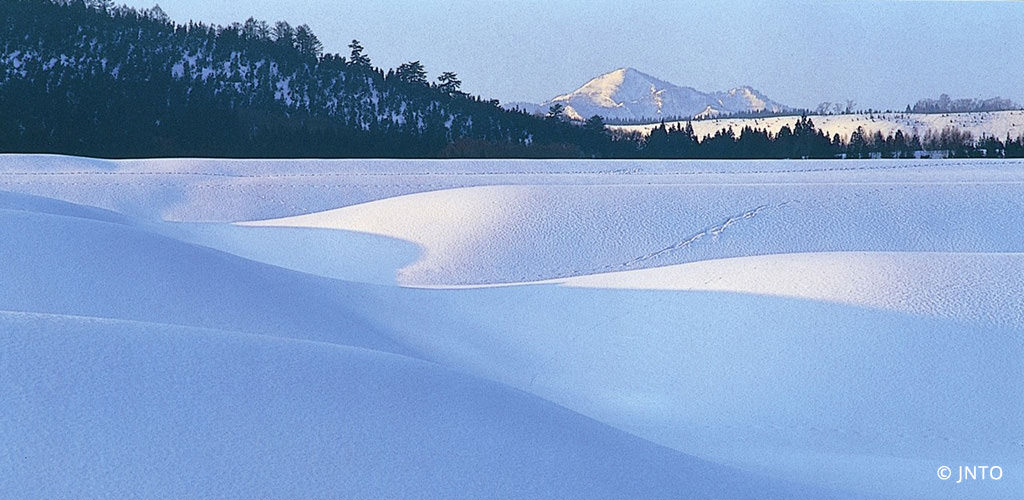 After-ski hot springs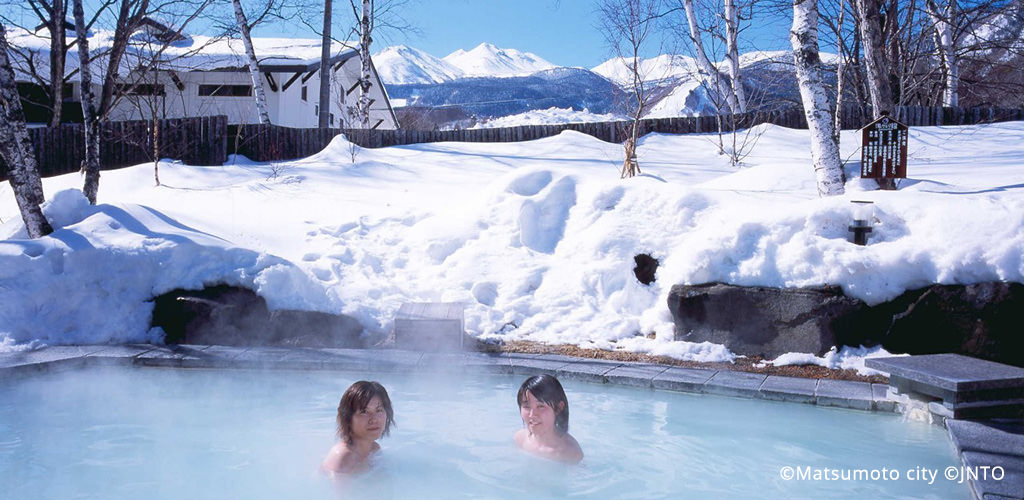 Hot spring towns and villages have long been treasured as highlights of the Yukiguni. Locals and visitors alike enjoy their nourishing mineral waters for relaxation, healing and beauty therapy, and they are the ultimate after-ski pleasure. Luxurious private hot spring baths are often available for guests at Japanese inns and hotels, and they are a popular choice for families and couples.
---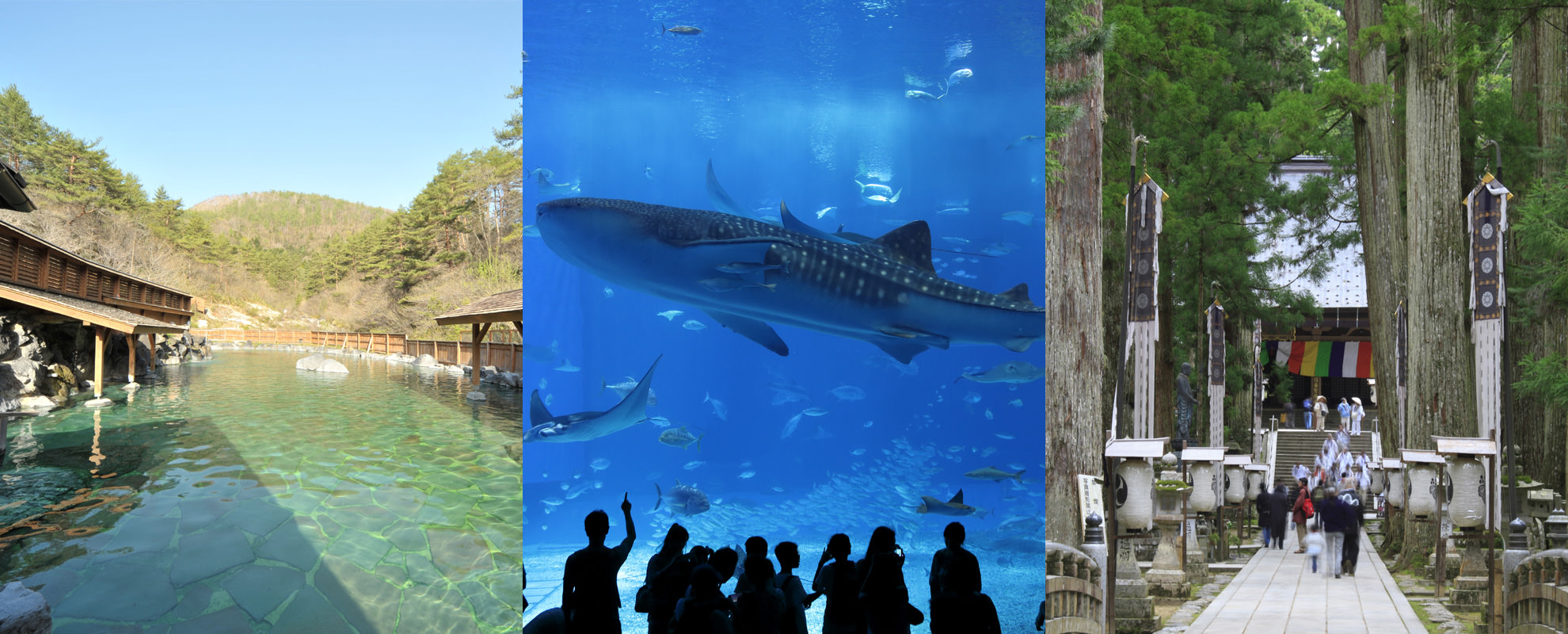 RELAX
Just want to put your feet up and let the world float by from the comfort of a beach or hot spring? Or perhaps you're ready to experience temple life with Buddhist monks, and hone your meditative powers…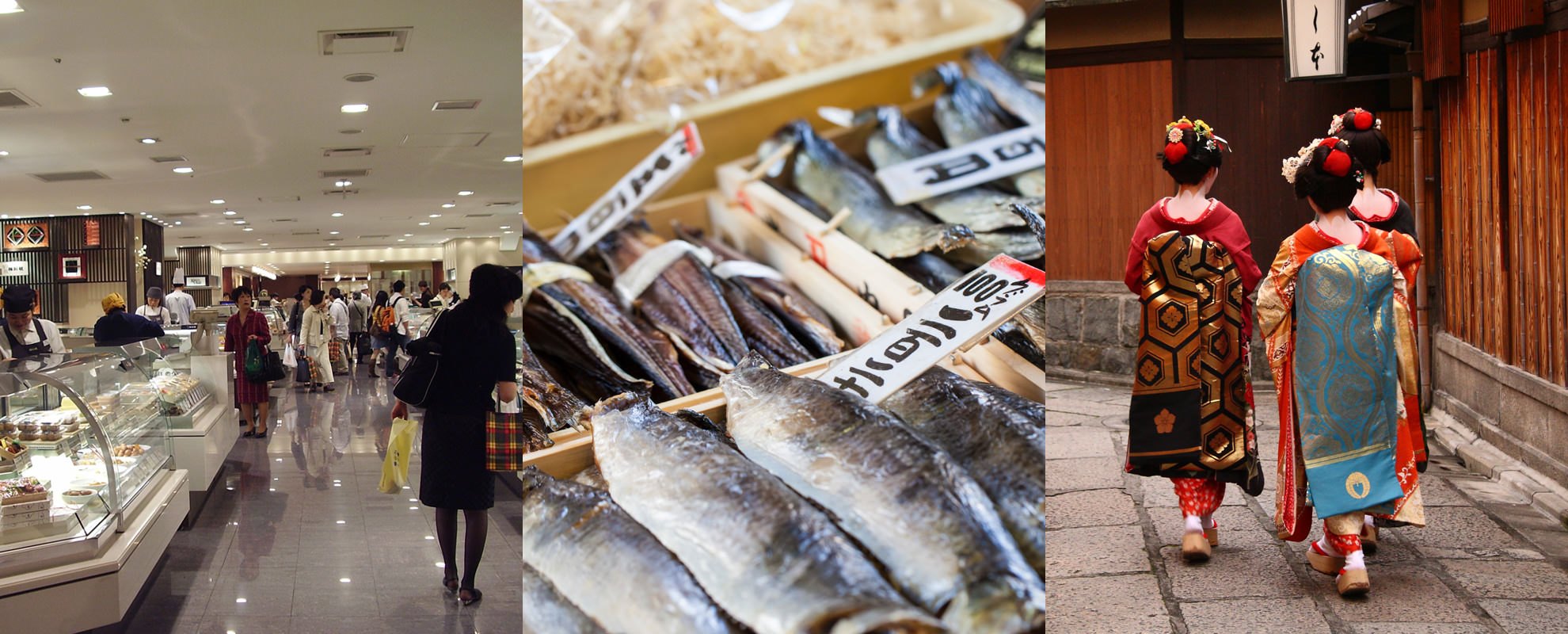 TASTE
Fresh, fresher or freshest? Nothing's going off on the sushi counters of Tsukiji, where melt-in-the-mouth quality is an obsession. Meanwhile, Dōtonbori and Gion fly the flag high for foodies in Osaka and Kyoto…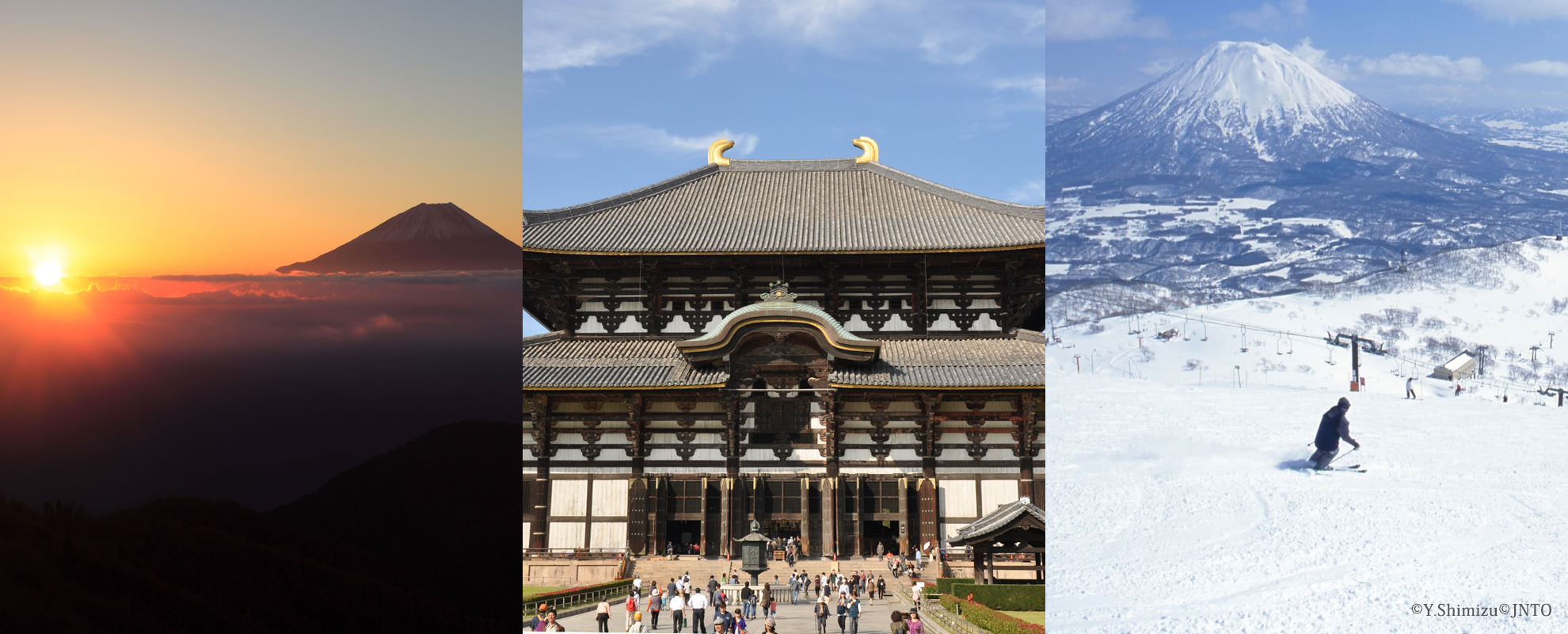 DISCOVER
Ancient capitals Kyoto and Nara are packed with breathtaking temples, shrines, and other historic treasures of Japan. The natural treasure is everywhere, and must-sees include Mt Fuji, and the snow country of the north…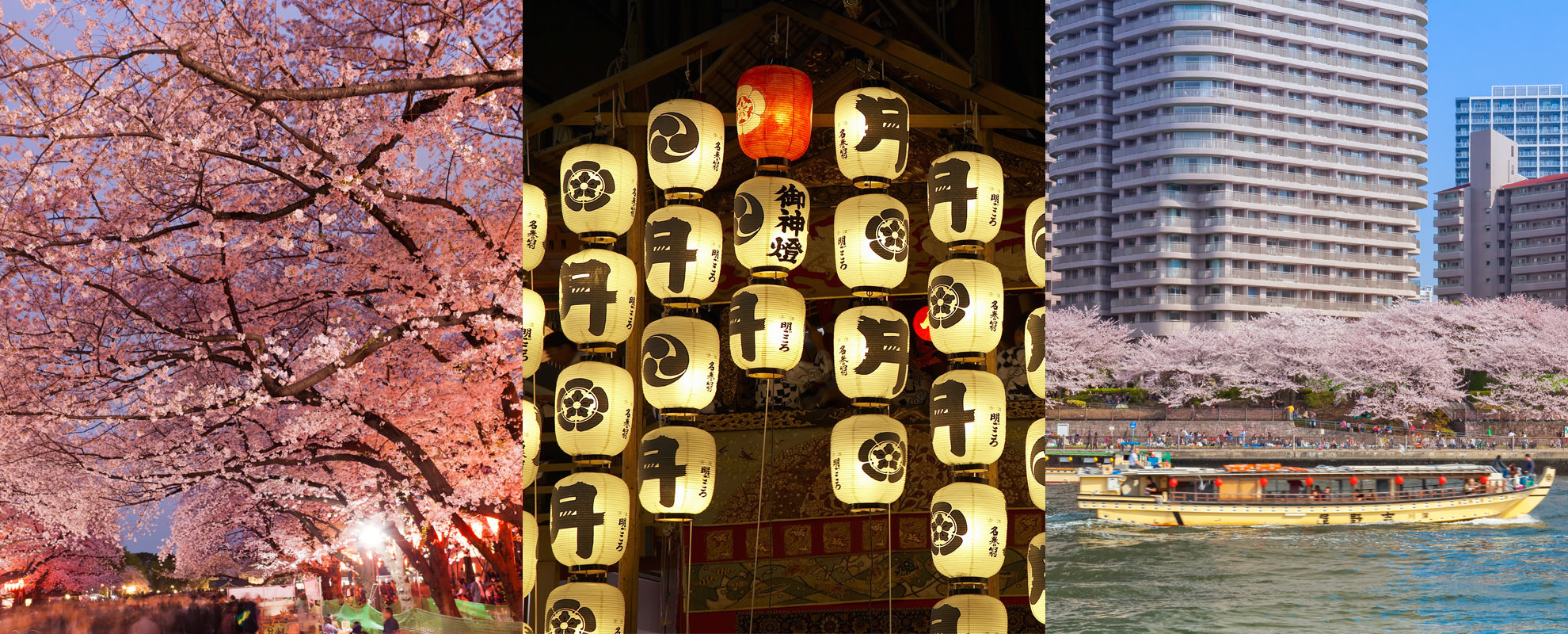 CELEBRATE
Held on land and water, Japan's top three festivals celebrate the vibrant local cultures of three of its great cities. Join the nation as it comes out to play for the cherry blossom season, and round things off with a spectacular dinner cruise in Tokyo…