Explore Japan's own soul food region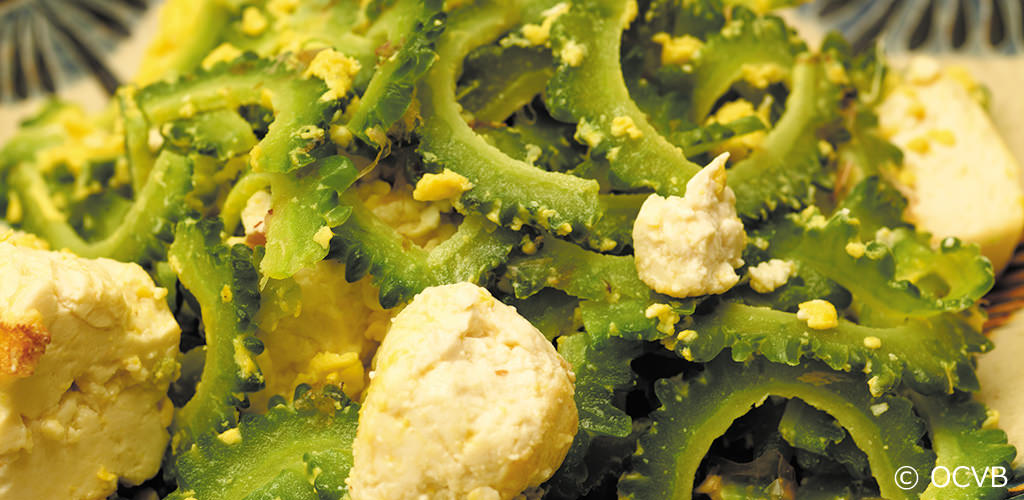 Known as Naha City's kitchen, Kousetsu Ichiba, the city marketplace is the most liveliest, flavourful place to learn about Okinawa's distinctive food culture.
It has been the locals' go-to place for grocery for over 60 years, and with the growth of Okinawa's popularity, this market has also grown to become one of the must-visit spots in Naha City. The first floor of the market is absolutely packed with big and small stores that sell nothing but the freshest and tastiest locally or Okinawa grown food. Stumble into the meat shop to find Agu, Okinawa's fatty black pig or be amazed by the variety of shellfish that decorate the storefronts of the fishmonger's shop.
Over in the fruit and vegetable area you'll find goya, known as bitter melon or bitter squash. This long vegetable looks like a lumpy, larger version of a cucumber but with a bitter taste. Take your marvellous finds up to the second floor of the marketplace. They will turn your supplies into a dish like goya chanpuru or mimigar – crispy strips of pork ears. You could even order off the menu unlimited to what you buy at the markets. Either way you'll be leaving here full of energy thanks to the food and people of Kousetsu Ichiba.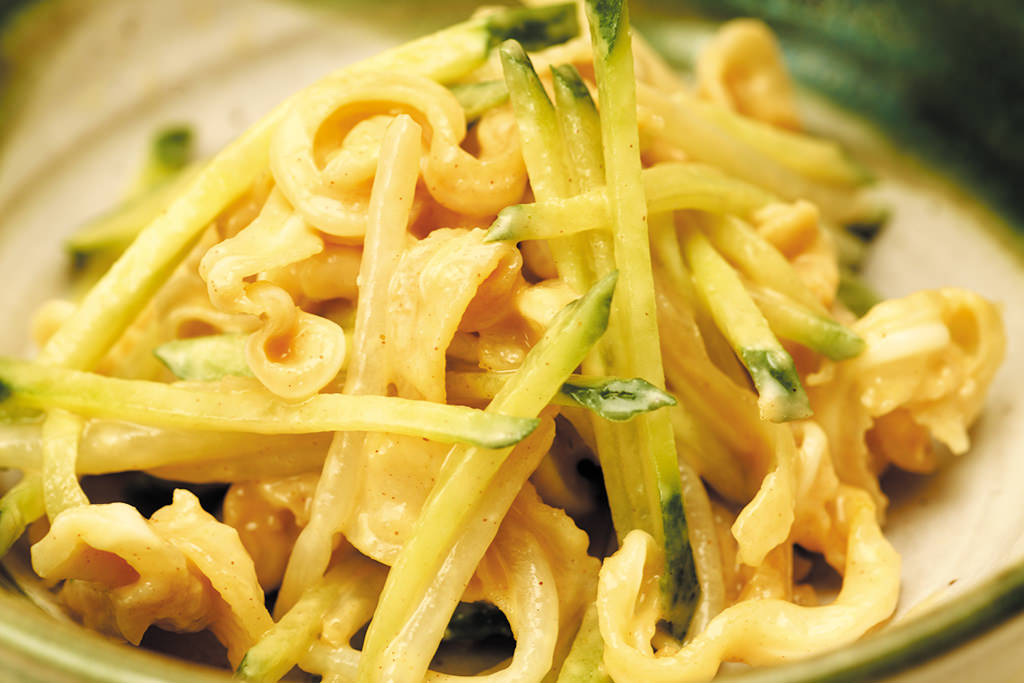 Okinawan slow food up close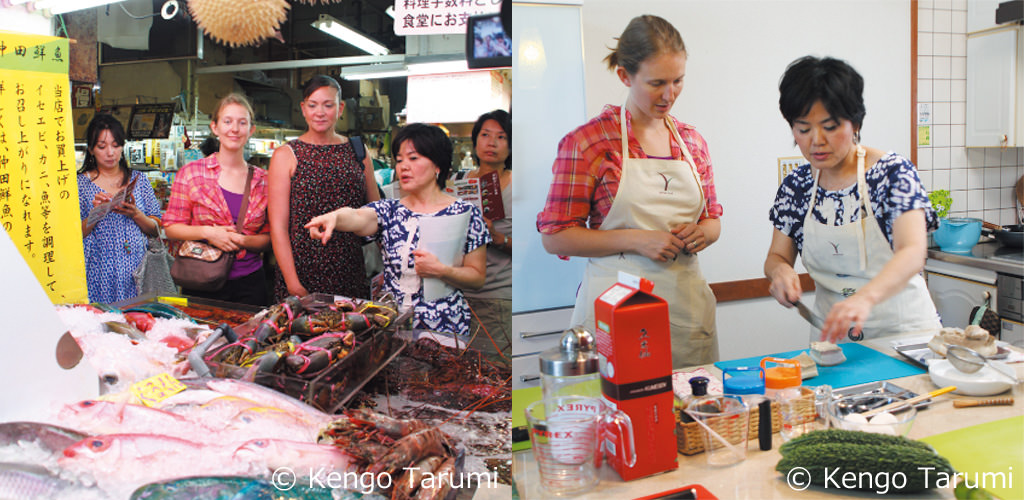 Okinawa's food culture developed under the influence of surrounding cultures like China and island countries nearby. The food in Okinawa is made of its unique local produce and prepared in tune with the locals' relaxed yet energetic lifestyle, and makes for a very healthy and balanced meal.
Yonner Food, which means slow food, is a cooking school run by two qualified chefs who have a vast understanding of Okinawa's food culture. The classes begin at the public marketplace to touch, feel and select the right ingredients and end after an enlightening cooking lesson and a delightful lunch or dinner.
Lessons start from ¥4,500 and it's well worth the experience; you'll learn exactly what it is about Okinawa's culture that produces such hearty and tasty soul food.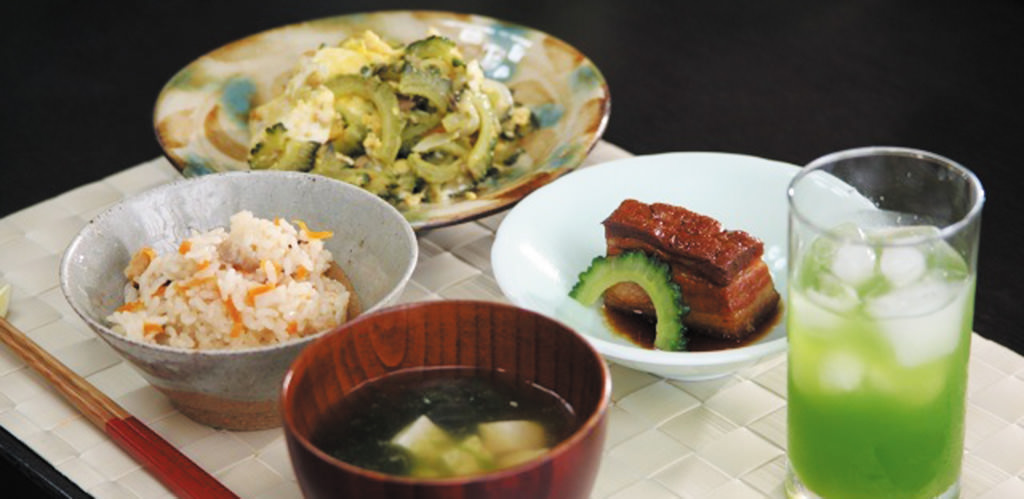 Reservations required
2+81-98-832-7747
Room 303, Libra House, 2-5-8 Yorimiya, Naha, Okinawa
www.yonnerfood.jp
---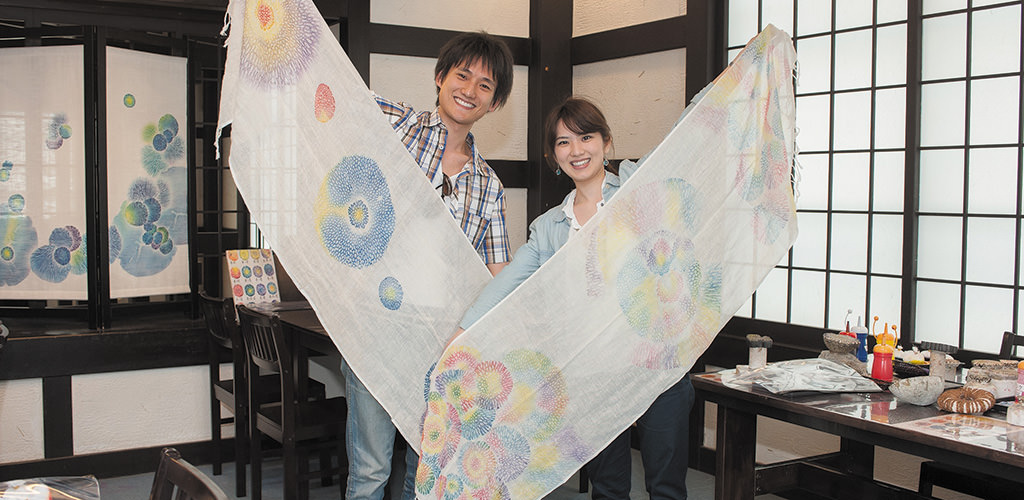 Okinawa's Main Island
Connect with Okinawa through the beauty of its traditional culture
The traditional arts and culture of Okinawa comes from the perfect harmony of man, nature and spirit. The experiences you can find on the main island completely reflect that harmony and with it, you'll be able to create a string of unique memories you can't make anywhere else.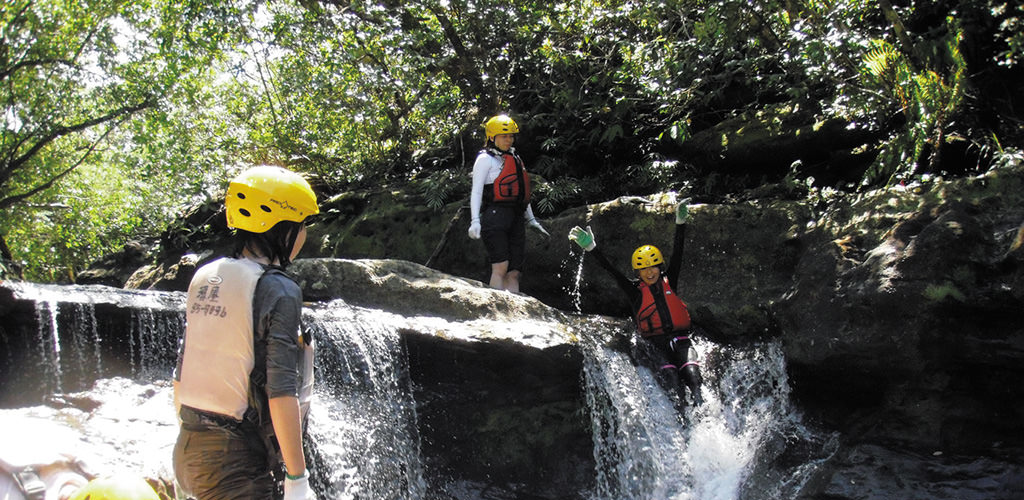 Okinawa's Outer Islands
Island hopping in Okinawa: From one eclectic world to another
Okinawa is made up of 160 islands that are full of life on and off the islands. There is no way to appreciate Okinawa without exploring these islands, and letting the local guides take you on a journey filled with gorgeous subtropic scenery and mystical creatures.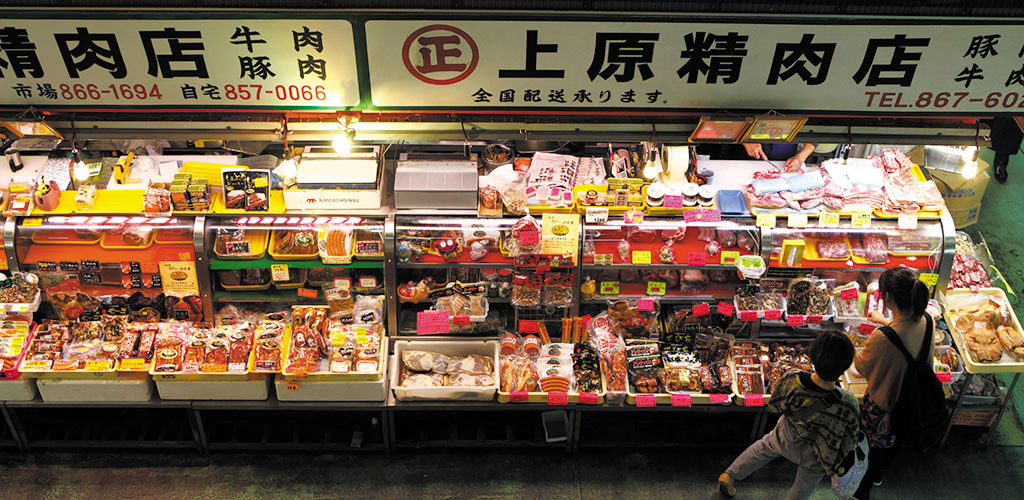 Explore Japan's own soul food region
Enjoy the lively spirit of Okinawa with its local cuisine…