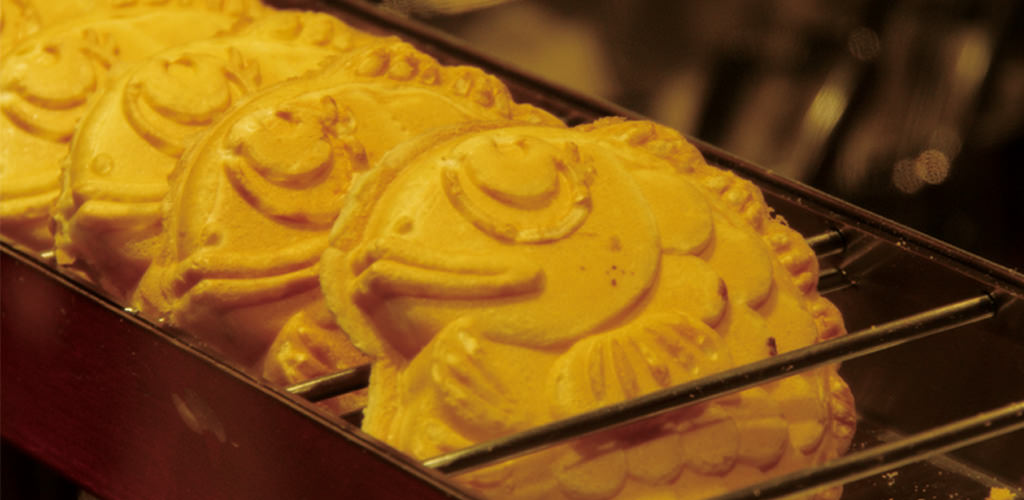 Japan is the land of delicious food. With fresh produce and amazing flavours, it offers plenty of options for all of the foodies out there. Here are four must-trys:
Okonomiyaki
A distant cousin of the pancake, okonomiyaki is simple, but oh-so-satisfying. If you can find it served with noodles on top, you are onto a winner!
Taiyaki
At a glance, taiyaki appears to be a cookie in the shape of a fish; it's essentially pancake batter with a delicious filling, cooked in a custom-made waffle iron.
Wagashi
Wagashi almost look too good to eat. These traditional Japanese sweets are often filled with a red bean paste ('anko'), and have a subtle, delightful flavour.
Chawan Mushi
Looks can be deceiving, and this goes for chawan mushi. While this egg custard dish appears to be a dessert, it is in fact a savoury appetiser, which is quite more-ish.
Cover photo
©Ishikawa Prefecture Tourist Association and Kanazawa Convention Bureau/©JNTO
By Kim-Ling Richards