Connect with the city's living cultural heritage
Try a hands-on creative workshop in Kanazawa for a more intimate insight into the city's cultural riches, and find out why it has been recognised as a UNESCO City of Crafts and Folk Art.
http://www.kanazawa-kankoukyoukai.or.jp/feature/taiken-program/
Kanazawa gold leaf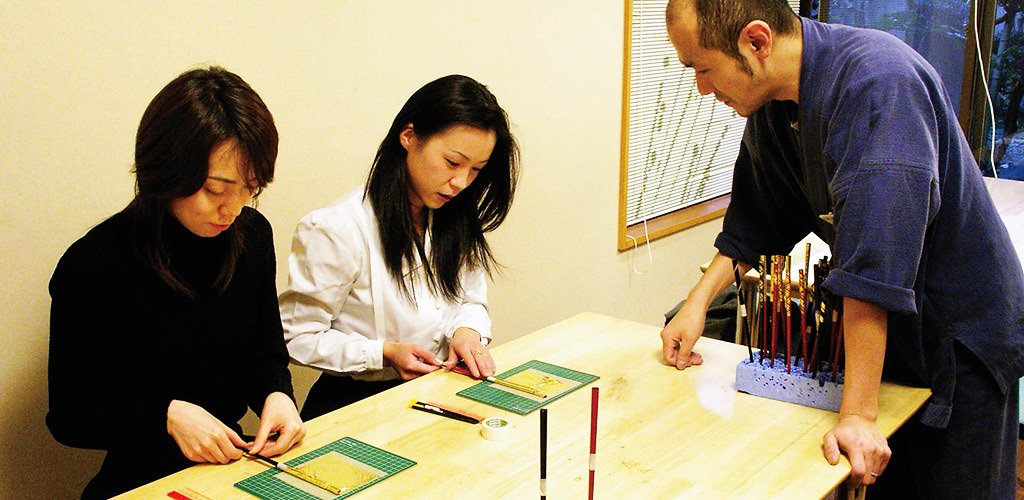 Shining brightly on everything from World Heritage-listed architecture to wagashi sweets, Kanazawa's gold leaf is highly prized for its beauty, versatility and durability. The city's artisans produce almost all of Japan's gold leaf with an incredible degree of efficiency, impressing visitors as they pummel nuggets no bigger than a ten-cent piece into sheets the size of a bath towel. Join a workshop to decorate an item of your choice from a lovely selection that includes Japanese tableware and fashion accessories, and create your own souvenir of this Kanazawa tradition.
http://www.kagayuzen.or.jp/english.html
http://www.kagayuzen-club.co.jp/english/index.html
Kaga-Yuzen silk dyeing & kimono hire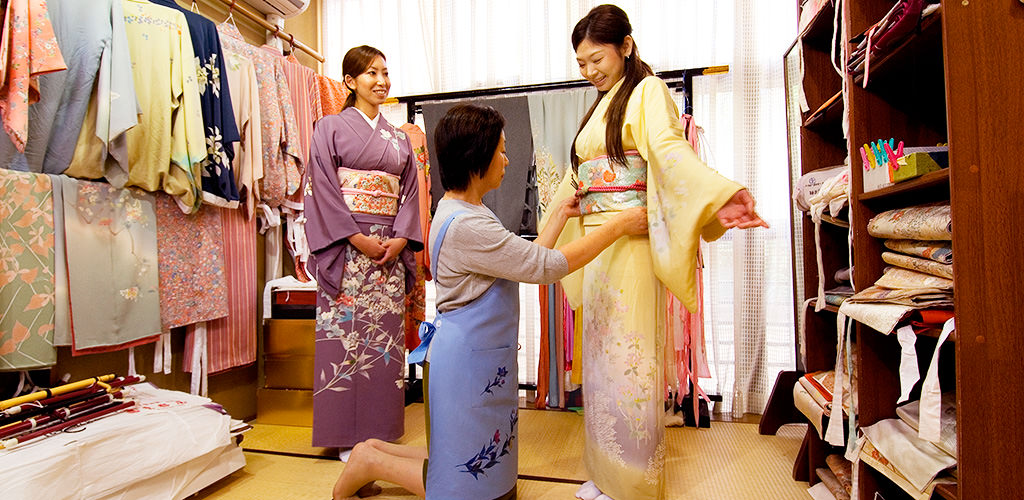 The unique 'umezome' dyeing technique of Kaga-Yuzen uses natural colours derived from the bark and roots of plum trees, which are applied to a variety of silk designs in workshops at Kaga-Yuzen studios in Kanazawa. As simple and practical as a handkerchief, or as elaborate as a kimono, the final result features realistic floral and other natural motifs that symbolise the Kaga-Yuzen style.
Many of the studios in Kanazawa also hire out Kaga-Yuzen kimono for visitors to explore the city's old quarters in fitting style. There are a variety of kimono to choose from, including casual, traditional and antique, with bags, footwear and other accessories available to complete the picture.
http://www.pref.ishikawa.jp/siro-niwa/kenrokuen/e/sigure.html
Tea ceremony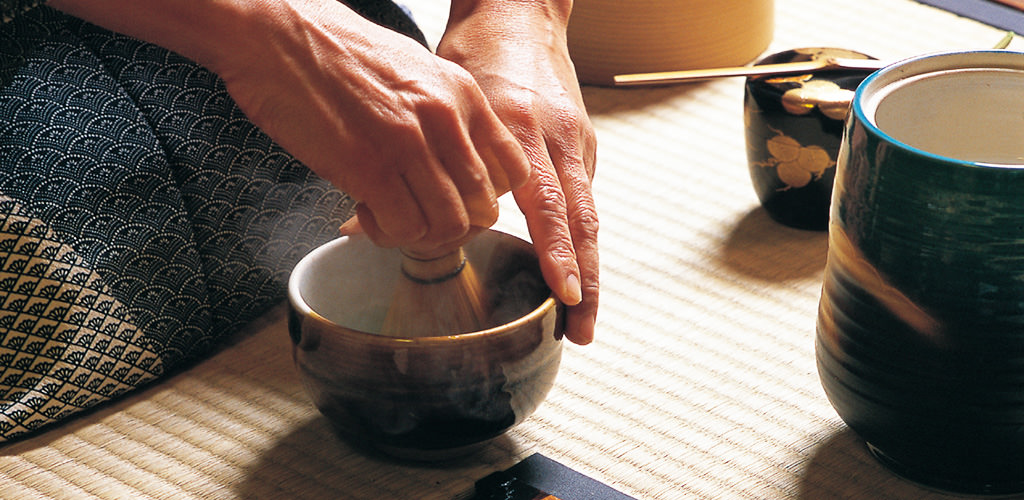 The Urasenke school of tea ceremony, one of Japan's main three, has roots in Kanazawa stretching back some 400 years, and along with other schools like the Enshū-ryū and the Sōwa-ryū, remains firmly embedded within the city's cultural fabric today. Its teahouses, widely acclaimed for their harmoniously designed gardens with meditative streams, waterfalls and ancient trees, are now no longer the exclusive domain of the warrior class, and provide visitors with a special opportunity to experience this ancient art in an authentic setting.
Japanese sweet making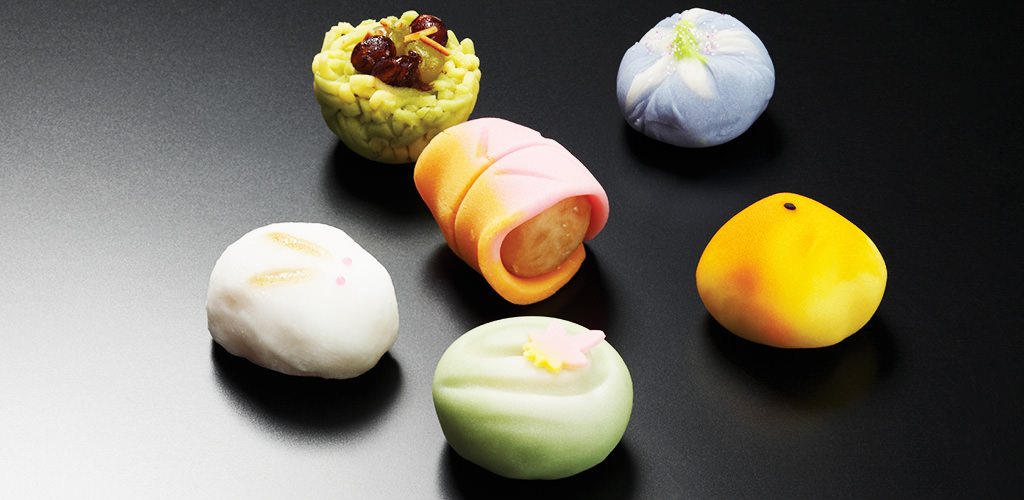 Now a classic accompaniment to green tea in a tea ceremony, wagashi sweets are as much a pleasure to admire with the eyes as they are with the taste buds. Drawing on a seasonal flavour palette that typically includes mochi, a mildly sweet sticky rice, anko, a sweet azuki bean filling, and kinako, or roasted soybean flour, Kanazawa's artisans have earned the city recognition as one of the three best for wagashi in Japan, and help visitors enjoy making their own wagashi in these workshops.
Ozashiki geisha performances & shamisen playing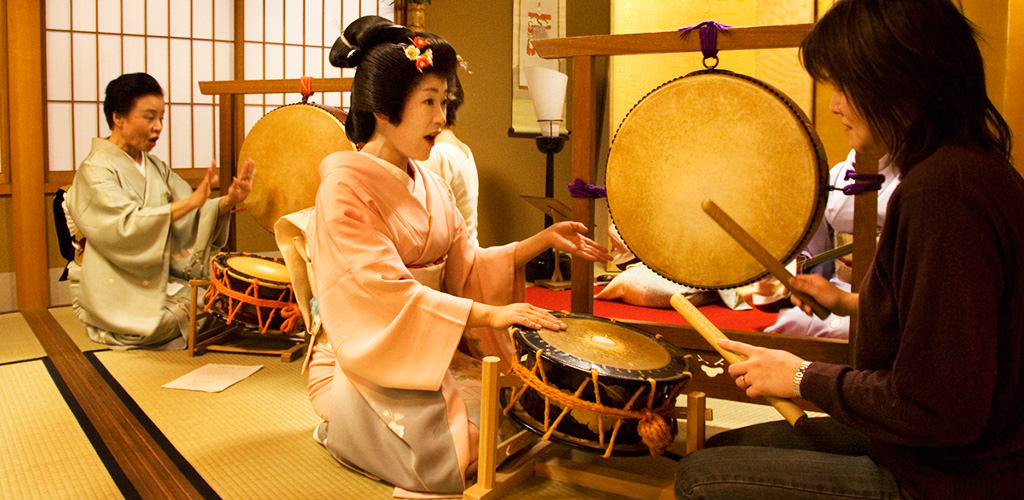 Geisha performances in Kanazawa's teahouse districts offer an intimate glimpse into the city's fascinating traditional entertainment scene. They are held for limited periods at different times of year, mainly during June, and from September to March – check the link below for details. The banjo-like twang that accompanies the subtle, graceful dancing of the geisha is the shamisen, to which they apply dynamic contrasts and rhythmic flows for expressive effect. Shamisen playing workshops at well-established musical instrument stores in Kanazawa's traditional quarters are a fun introduction to 'Sakura', a classic piece in the geisha repertoire.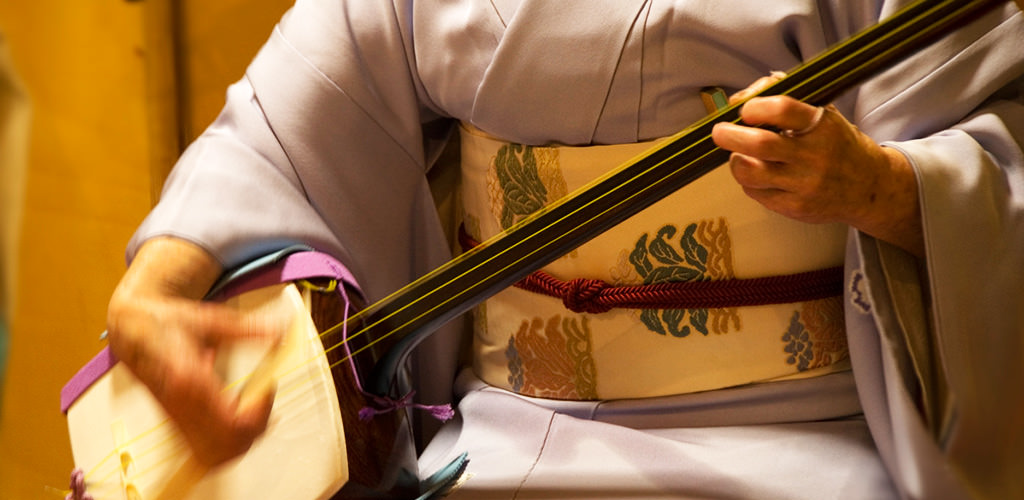 Learn more
KANAZAWA CRAFT TOURISM
Comprehensive information on all the workshops and special performances to enjoy around Kanazawa's cultural heritage area:
http://www.kanazawa-kankoukyoukai.or.jp/craft-tourism/index.html
Official Ishikawa Travel Guide:
http://www.hot-ishikawa.jp/english/magazine.html
Related Ishikawa Posts
REGION INFORMATION
COMMENTS