Lake Kawaguchiko is famous as a hot spring area; it has many well-established lakeside inns with restaurants and outdoor baths with views of Mount Fuji, and there are many family-run bed and breakfasts in town.
In recent years, with a further increase in the number of overseas visitors, basic accommodation (guest-houses and hotel accommodation with no meals) has been increasing in the area.
Budget accommodation right at the foot of Mount Fuji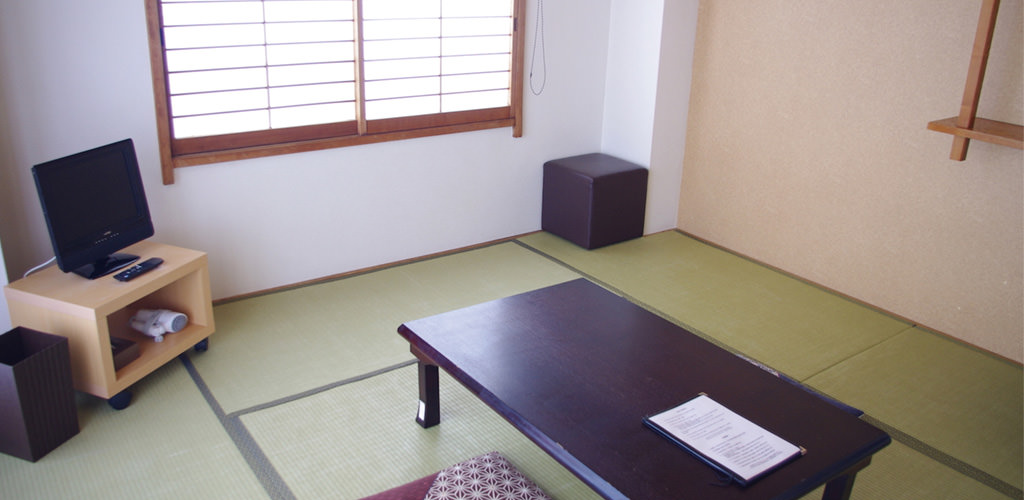 K's House Mt. Fuji, a backpackers hostel is located just three minutes from Lake Kawaguchiko, right near where the action is. They not only offer shared rooms but also private Japanese style rooms, and free Wi-Fi is available for guests.
Phone: +81-555-83-5556
Email: fuji@kshouse.jp
Location: 6713-108 Funatsu, Fujikawaguchiko
Website: kshouse.jp/fuji-e/index.html
A home away from home for adventurers
Newly open from July 2016, Fujizakura Inn is hotel with a view of Mount Fuji. This foreigner-friendly, self-catered hotel is a fifteen-minute walk from Kawaguchiko Station. Grocery stores and various eateries are also conveniently located within walking distance.
Phone: +81-555-72-5100
Email: info@fujizakura-inn.jp
Location: 3234 Funatsu, Fujikawaguchiko
Website: www.fujizakura-inn.jp
Relax and enjoy Mount Fuji from a hot spring
Imagine viewing Mount Fuji behind a curtain of steam, gently evaporating from an open-air hot spring bath. That is just the beginning of a list of luxurious facilities Fuji Yurari offer. Fuji Yurari is a day spa complete with sixteen types of baths and private banquet room dining. The exquisite local feast is delivered to the banquet rooms on a miniature locomotive train to top off an already fabulous day spa experience.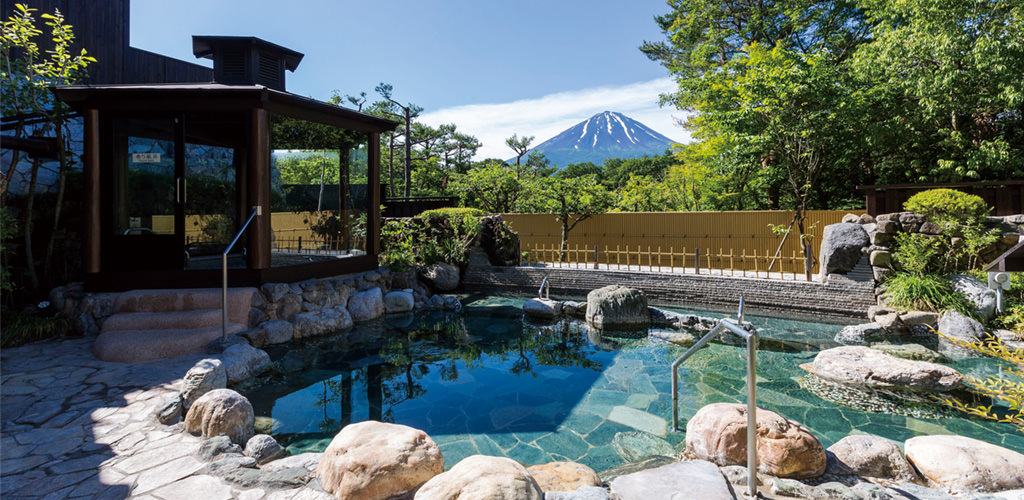 Opening hours: 10:00-22:00 daily
(Entry closes 21:00)
Phone: +81-555-85-3126
Location: 8532-5 Narusawa village
Website: www.yamanashi-kankou.jp/foreign/english/stay/p5_5071.html
Paddle adventures around Mount Fuji with Country Lake Systems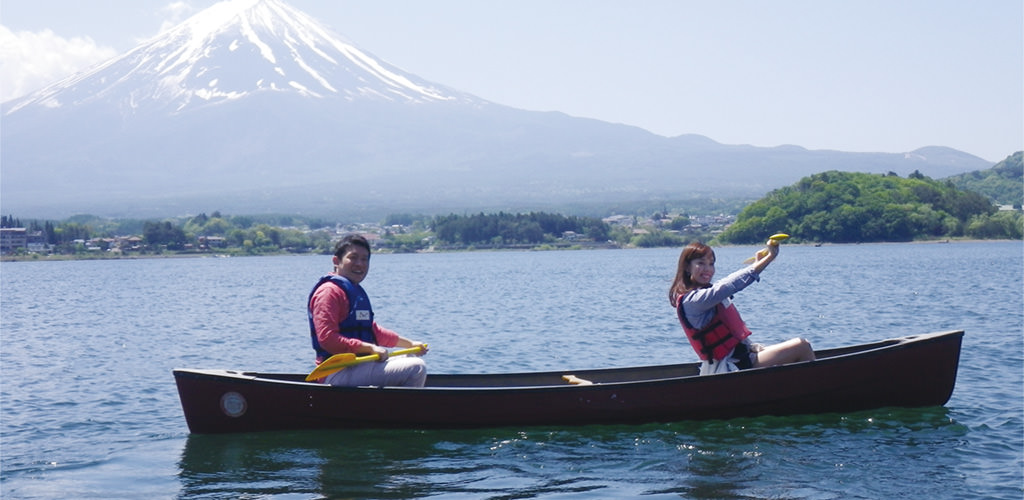 The surrounding landscape of Mount Fuji and the Fuji Five Lakes area is abundant in different kinds of terrain. There are forests, hiking trails, lakes and caves -and what better way to take advantage of these places than to get active and explore?
Country Lake Systems provides outdoor experiences for all ages in the Mount Fuji and Lake Kawaguchiko area. The active adventurers that run Country Lake Systems will guide you and help you create some great memories.
For a slow and serene tour around Lake Kawaguchiko, there's the Canadian canoe trip where an instructor will take you out on the lake. The same two-seater canoes are also available for hire to experienced paddlers.
If slow and steady isn't what you seek, then get wild on an off-road quad bike, or eight-wheel ATV (all-terrain vehicle) adventure into the woods.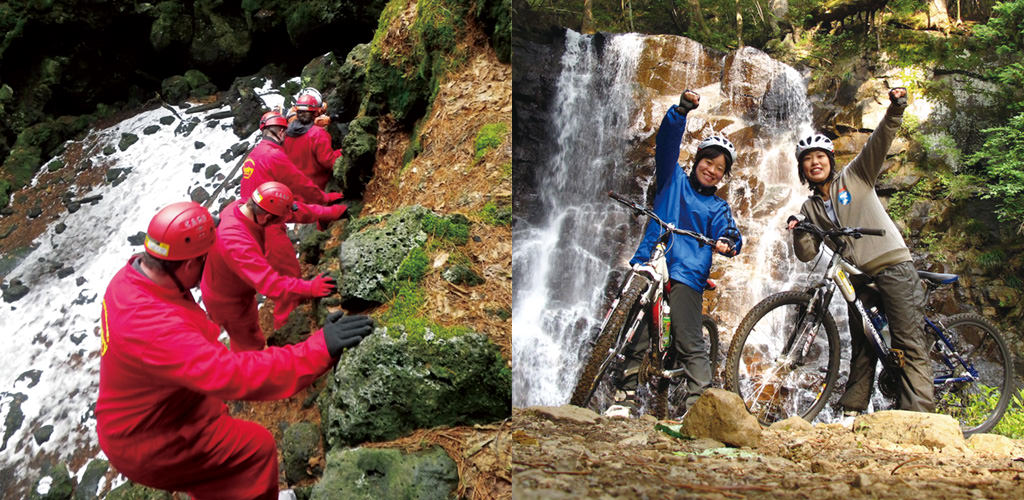 The instructors will take you on a wild but safe tour around the trails in the woodland near Lake Kawaguchiko. Try their mountain biking trips for a slightly tamer tour of the woodlands, but be prepared for a thrilling downhill ride. The mountain bike tour is available for high schoolers and above, and bikes for kids and adults are available to hire for day trips around the area.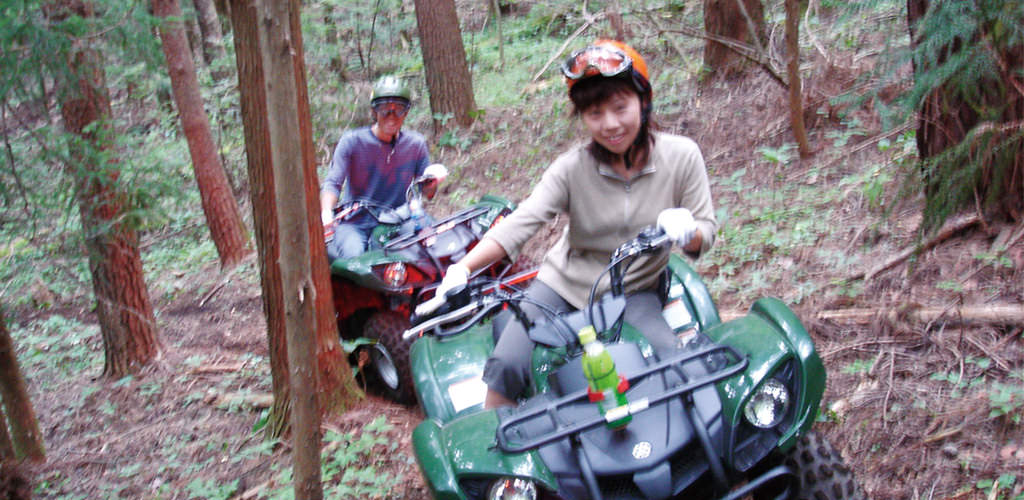 One of the most unique experiences that Country Lake Systems offers is the Aokigahara Forest caving tour. Adventure into one of the lava caves hidden inside the forest, and witness the fascinating creation produced by Mount Fuji's eruption, with a guide from Country Lake Systems to get you there and back.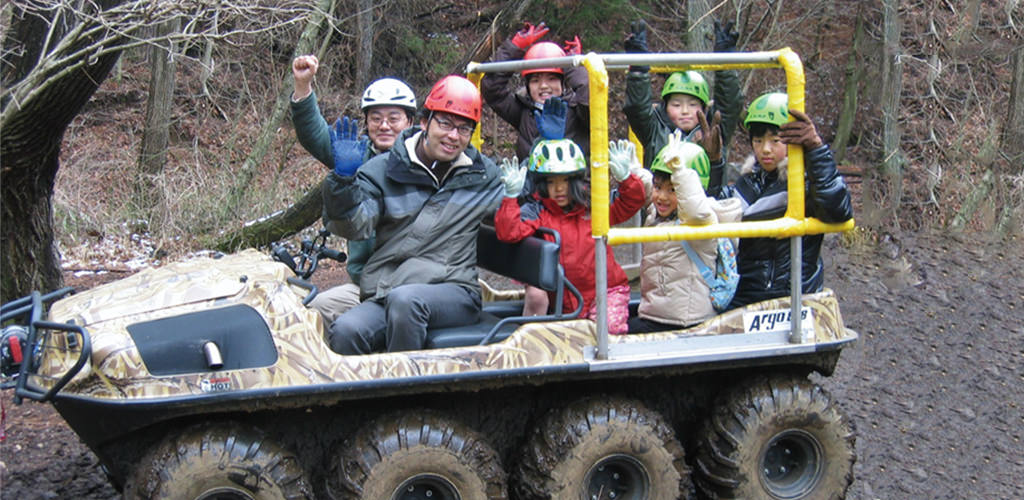 Opening hours: 8:00-20:00 daily
Phone: +81-555-20-4052
Email: info@c-ls.jp
Location: 2954-1 Ōishi, Fujikawaguchiko
Website: c-l-s.jp/original27.html
MOUNT FUJI AND FUJIKAWAGUCHIKO