Stay in Tomamu and Asahikawa,  and enjoy the best of Central Hokkaido!
Great snow holiday areas in their own right, Tomamu and Asahikawa are also convenient bases for visiting Furano, Sahoro and Kamui, and enjoying the best of the Central Hokkaido region.
This area is famous for even drier, finer powder snow than Niseko, thanks to its lower inland humidity, and is home to the tallest peaks of Hokkaido. Use this model route around Central Hokkaido to plan your next winter long stay in Japan, enjoying the magnificent facilities of Hoshino Resorts TOMAMU and Hoshino Resorts Asahikawa Grand Hotel. Flying in to Shin-Chitose Airport, it traverses the main bases of Tomamu and Asahikawa, before flying out again from Shin-Chitose.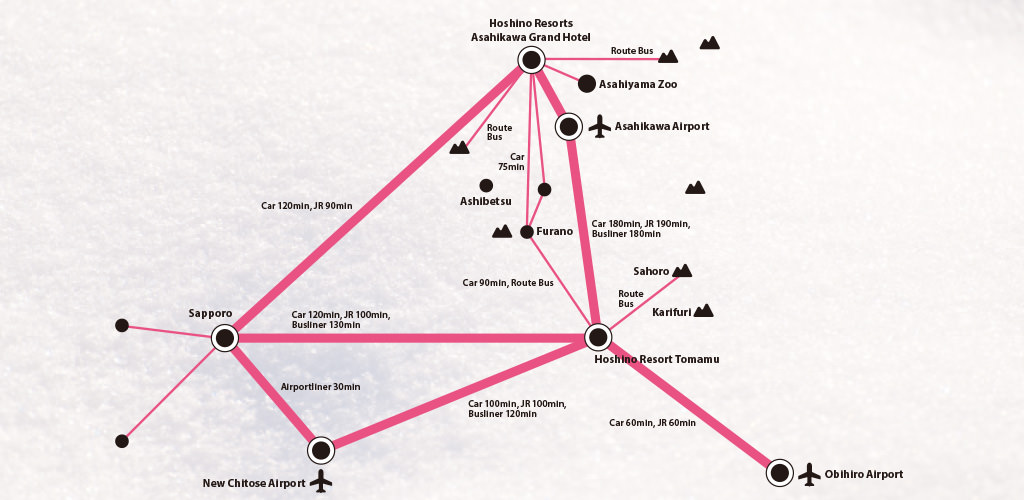 BACKCOUNTRY TOURS AROUND ASAHIKAWA AND TOMAMU
Asahikawa and Tomamu offer some of Japan's best powder, and experienced backcountry tour operators
Each area has its own local spots, and good access to the nearby backcountry of Daisetsuzan National Park
The best spots are selected by guides each day according to weather conditions and rider ability
Multi-day tours are a fantastic way to experience the local hospitality and hot springs of Central Hokkaido
AN ALL-SEASON PLAYGROUND
Asahikawa and Tomamu are colourful, exciting outdoor destinations all year round. During spring, summer and autumn, their natural surroundings and nearby attractions, such as Daisetsuzan National Park, are famous for abundant flora, lush greenery and autumn foliage, and fresh farm produce is plentiful. The winter off-season is also the perfect time to visit for activities such as golf, cycling and mountain climbing.
HOSHINO RESORTS ASAHIKAWA GRAND HOTEL: LONG-STAY HIGHLIGHTS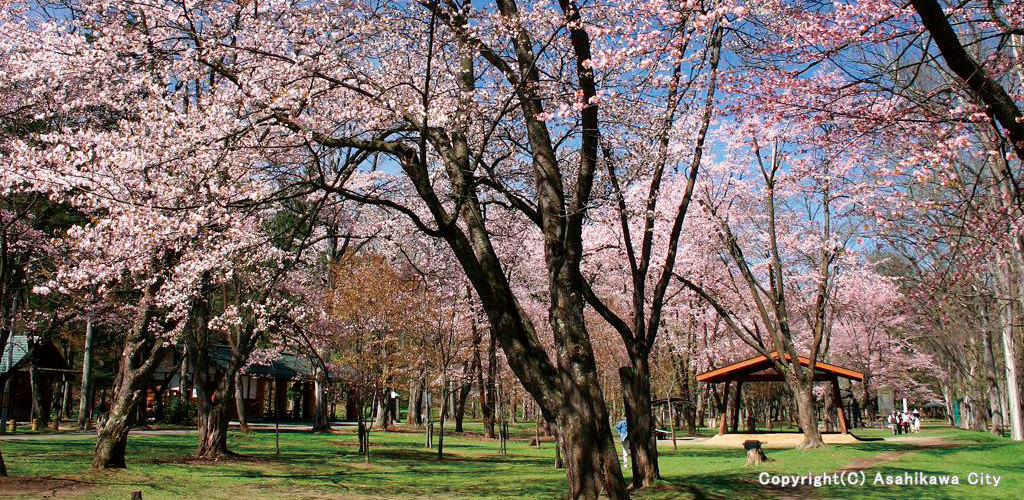 Located in the heart of Asahikawa, the Hoshino Resorts Asahikawa Grand Hotel makes a magnificent long-stay base in Central Hokkaido. It is conveniently connected to Hoshino Resorts TOMAMU, the preceding stop on this model course, by bus in 2.5 hours, as well as the nearby slopes of Kamui Ski Links by a direct shuttle in 40 minutes. Asahikawa's mustsee attraction of Asahiyama Zoo is also just a 40-minute bus ride away. The zoo is a popular day trip among hotel guests, after enjoying a delicious buffet breakfast featuring the fresh local produce of Asahikawa, and seafood of Hokkaido. At 71 metres, the hotel is the city's tallest hotel. With a lobby and entrance designed by John Edison, greatgrandson of inventor Thomas Edison, it has a special historic charm, and luxurious amenities such as spa treatment rooms.
LEARN MORE
http://www.asahikawa-grand.com/eng/
HOSHINO RESORTS TOMAMU: LONG-STAY HIGHLIGHTS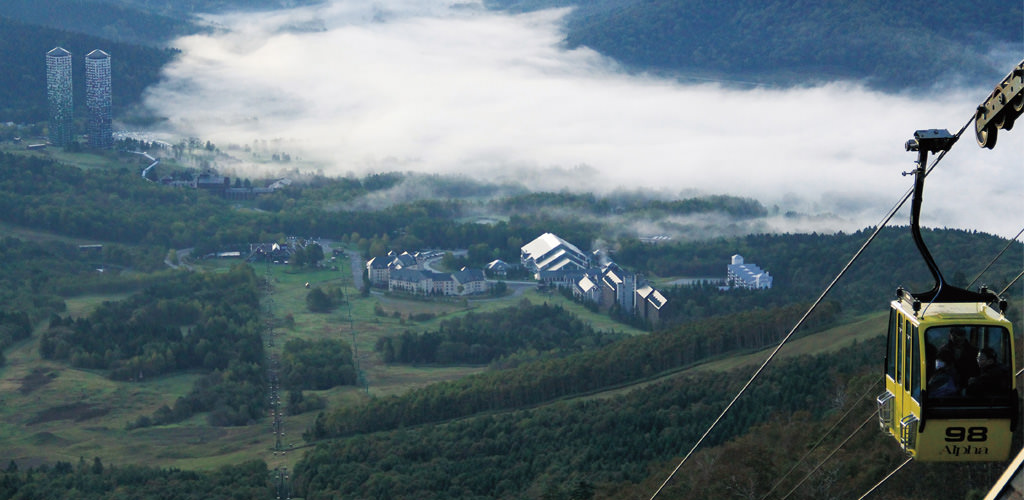 Travel to Hoshino Resorts TOMAMU by domestic flight from Tokyo's Haneda airport, and you can step into in some of Japan's lightest, driest powder snow, ready to ride that very same day. Just fly in to Hokkaido's Obihiro airport, a 95-minute flight away, from where JR trains connect Obihiro Station with Tomamu Station in 60 minutes. Connecting buses are available from here direct to Hoshino Resorts TOMAMU in 10 minutes.
With superb Central Hokkaido highlights such as diamond dust and rime ice, and 29 great courses, this innovative, all-age resort also features a magnificent Ice Village as part of its winter activity and entertainment program. Direct buses are available from Hoshino Resorts TOMAMU to Furano, Sahoro and Asahikawa, offering even more slope variety, night life and other attractions.
LEARN MORE
http://www.snowtomamu.jp/winter/en/
STAY IN THE HOSHINO RESORTS ASAHIKAWA GRAND HOTEL FOR THE PERFECT CENTRAL HOKKAIDO WINTER HOLIDAY BASE

Hoshino Resorts TOMAMU
REGION INFORMATION
COMMENTS