Everywhere you go in Japan there's a different kind of local Japanese food, and the Mount Fuji and Fujikawaguchiko area is the same. Blessed by bountiful nature and the spring water of Mount Fuji, the farm produce grown here is fresh and juicy.
There are many little veggie patches along the lakeside of Fujikawaguchiko, where farmers grow lettuce, corn, and even a type of yam native to the area called 'yamato-imo'.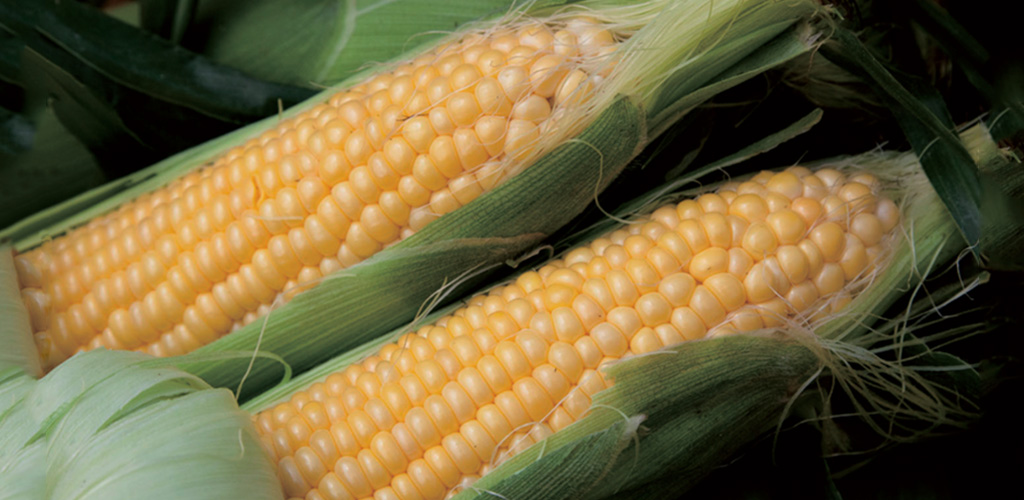 The produces are transformed into delicious local cuisine like Hōtō, a stew made with miso, vegetables, pork and Hōtō noodles. Hōtō noodles have a similar texture to udon noodles, but are flat and wider, and Hōtō is Yamanashi's regional dish.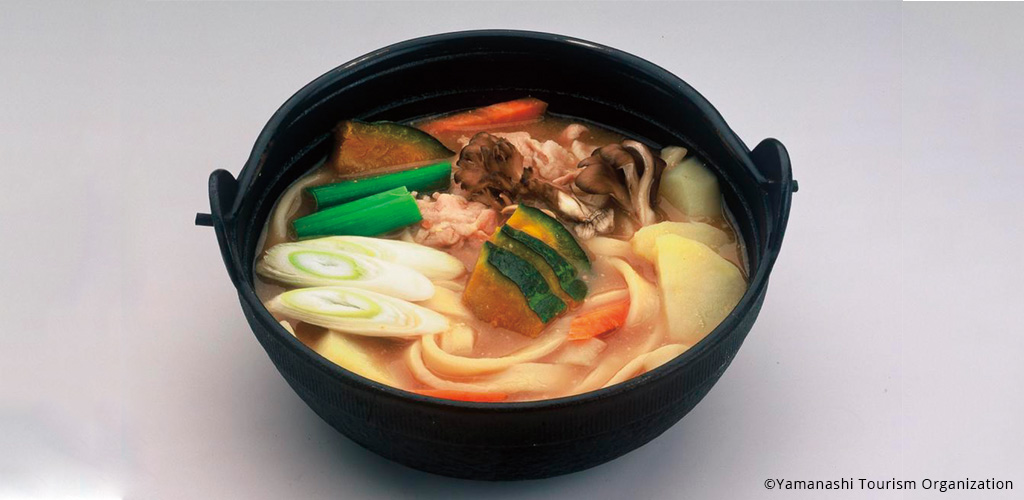 To get a complete experience of the Mount Fuji and Fujikawaguchiko area, you can't miss out on the amazing local food.
Haiku-inspired tempura from a master chef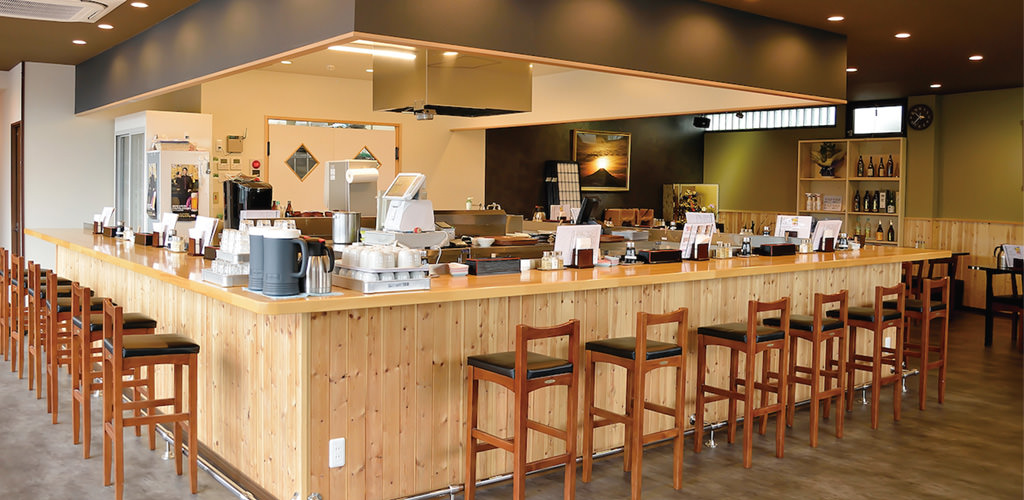 Looking for something fried and full of local flavours?
Tempura restaurant Idaten is the place to go. It's a casual, open plan café-style eatery with foreigner-friendly features like English menus and signage, serving authentic tempura prepared by a master chef.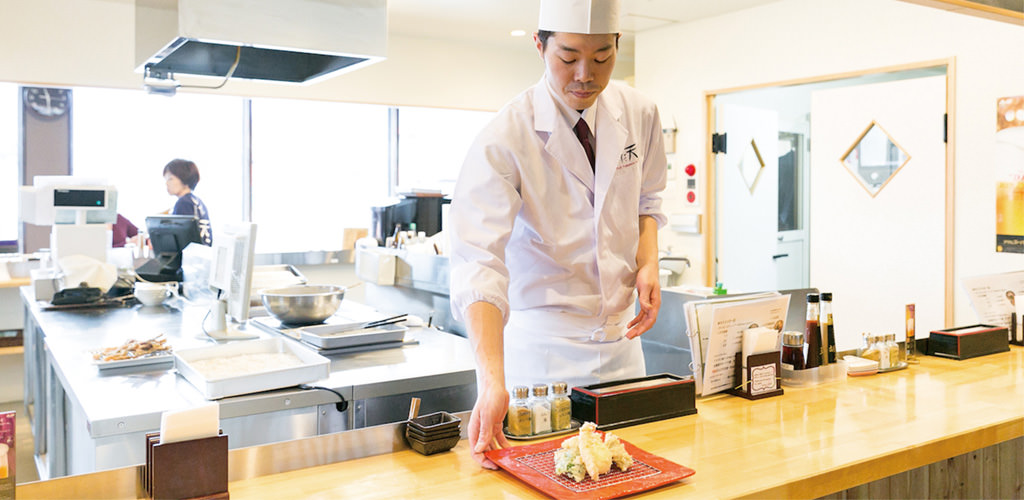 The restaurant's reasonably priced menu line-up also features various staple Japanese dishes, such as sushi and udon noodles cooked in the local style.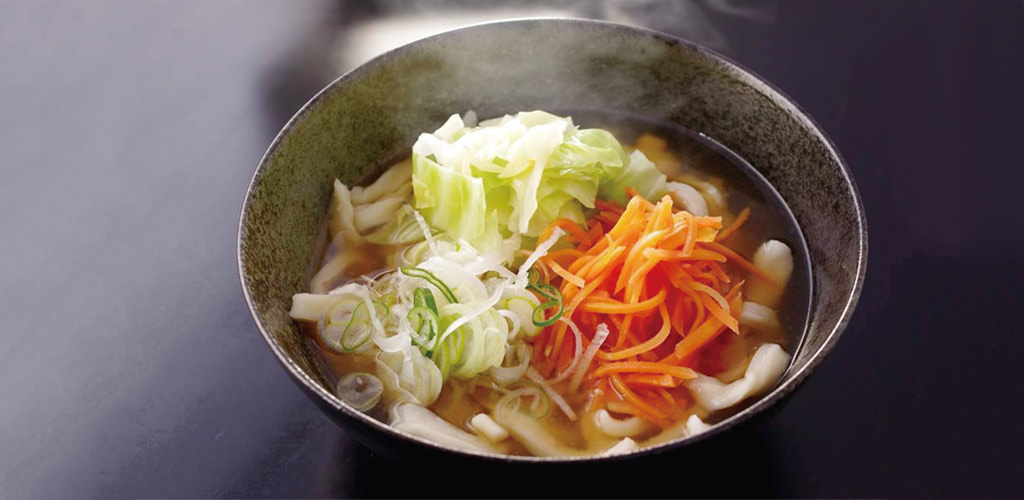 The highlight of the Idaten menu is their Fuji Tempura: three unique tempura creations inspired by the local area.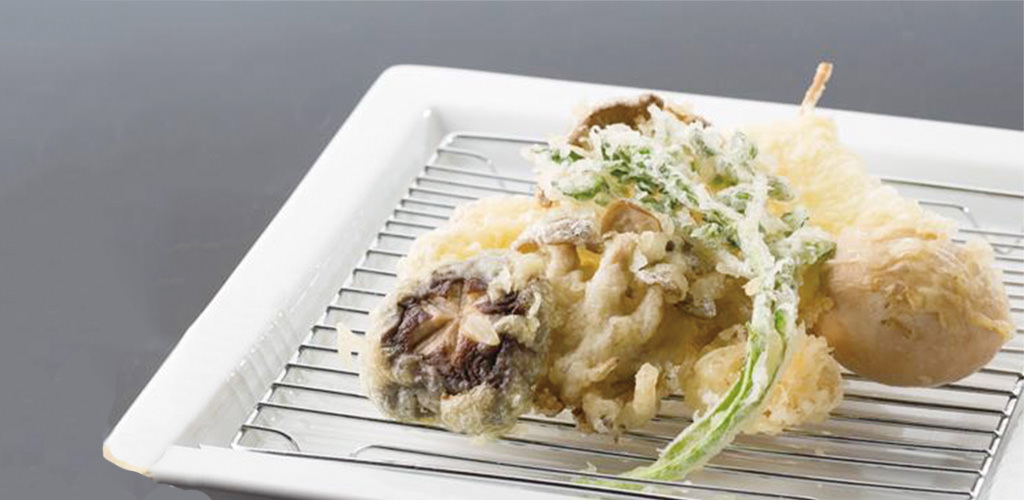 The most unique one of the three is the puffer fish tempura. It was inspired by a famous haiku poet, Issa Kobayashi, who composed a haiku that declared 'you are not entitled to see Mount Fuji if you lack the courage to eat a puffer fish'.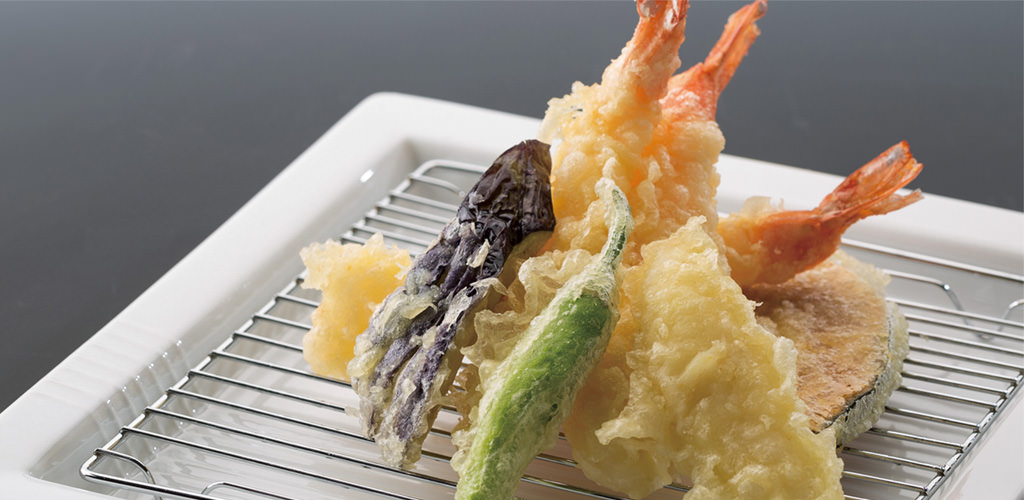 Opening hours: 10:00-23:00
Closed on 2nd & 3rd Tuesdays of the month
Phone: +81-555-73-9218
Location: 3486-4 Funatsu, Fujikawaguchiko
Website: ida-ten.jp/menu-en
A delightful and reasonable local food experience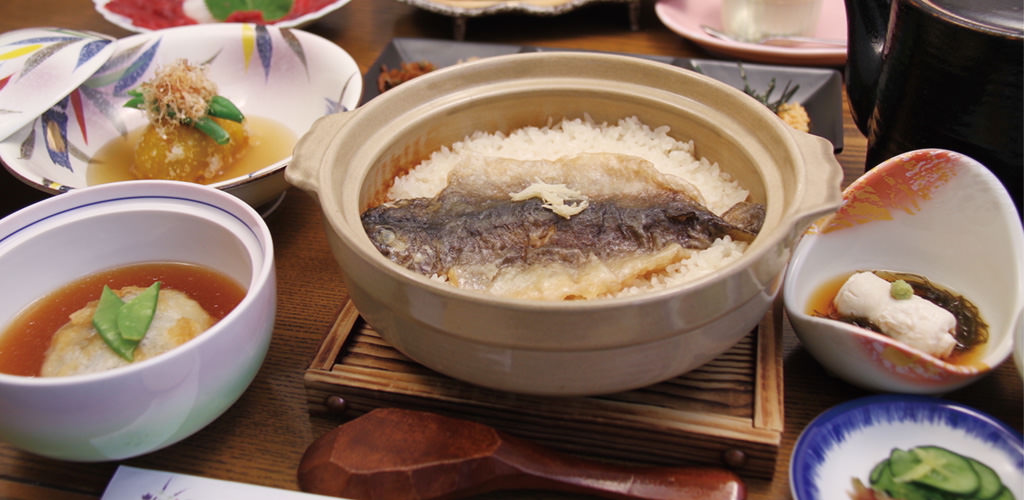 Enjoy authentic dining near Fujikawaguchiko at Kappō Nanakusa. Sip on some local sake and wine while you delve into simple yet delicious local cuisine, including the popular 'Fuji mabushi', a seasoned rice dish cooked with trout. The food is made with local produce, and all priced reasonably.
Opening hours Lunch: 11:30-14:00 Dinner: 17:30-21:30
Closed Wednesdays
Reservations available for parties of 4+
Phone: +81-555-73-2877
Location: 1667-1 Funatsu, Fujikawaguchiko
Website: www.yamanashi-kankou.jp/foreign/english/spot/p3_9319.html
Gold medal-winning beer with the water of Mount Fuji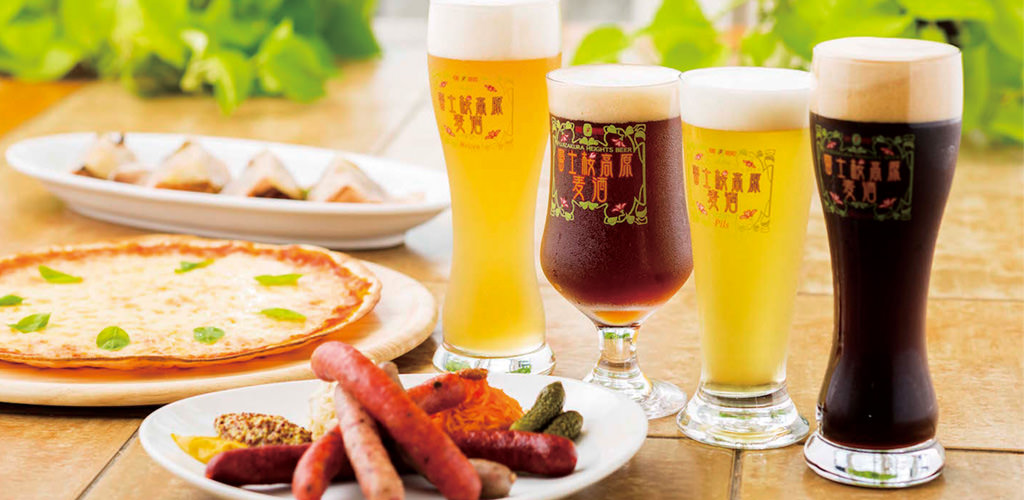 Sylvans is the friendly restaurant of the Fujizakura Heights Brewery, tucked inside the forest below Mount Fuji. Its flavoursome craft beer has been recognised with gold medals in the World Beer Cup, and is produced with spring water from the mountain; the menu at Sylvans is naturally full of fabulous beer-matching food.
Opening hours*:
Mon-Fri: 11:30-15:00, 17:30-22:00 Sat, Sun & Public Holidays: 11:30-22:00
Closed Thursdays
*Enquire for hours during winter season
Phone: +81-555-83-2236
Location: 1667-1 Funatsu, Fujikawaguchiko
Website: www.yamanashi-kankou.jp/foreign/english/eat/p3_0089.html
Taste sake created from Mount Fuji spring water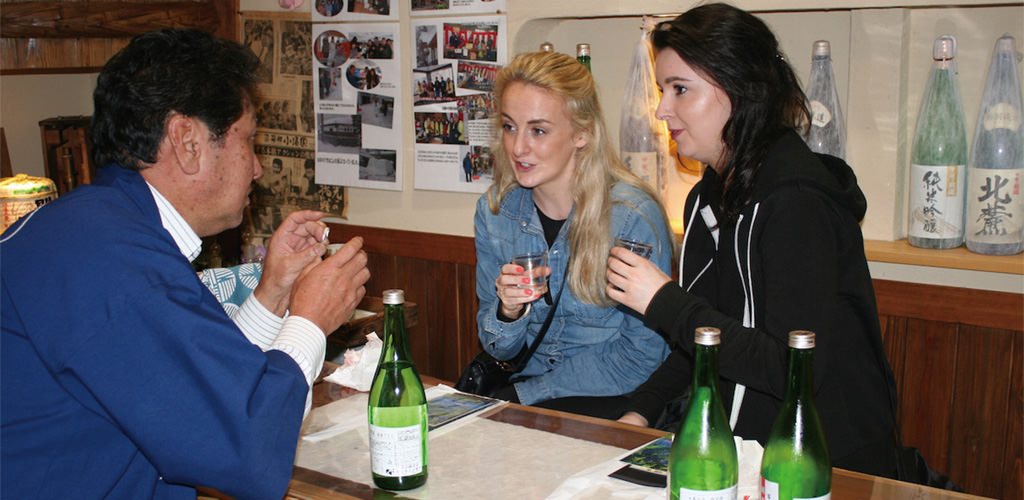 Sake has been a part of the Japanese lifestyle for over two thousand years, and Kai-no-Kaiun sake has been produced by the Ide Jōzō brewery for well over a century. It's the only sake brewery on the north side of Mount Fuji, and it is located at an altitude of 860 metres.
The core ingredients of sake are rice and water, and the quality of the water affects the taste of sake greatly; Ide Jōzō brews Kai-no-Kaiun sake in the extreme cold of midwinter using natural spring water from Mount Fuji, for a superb taste.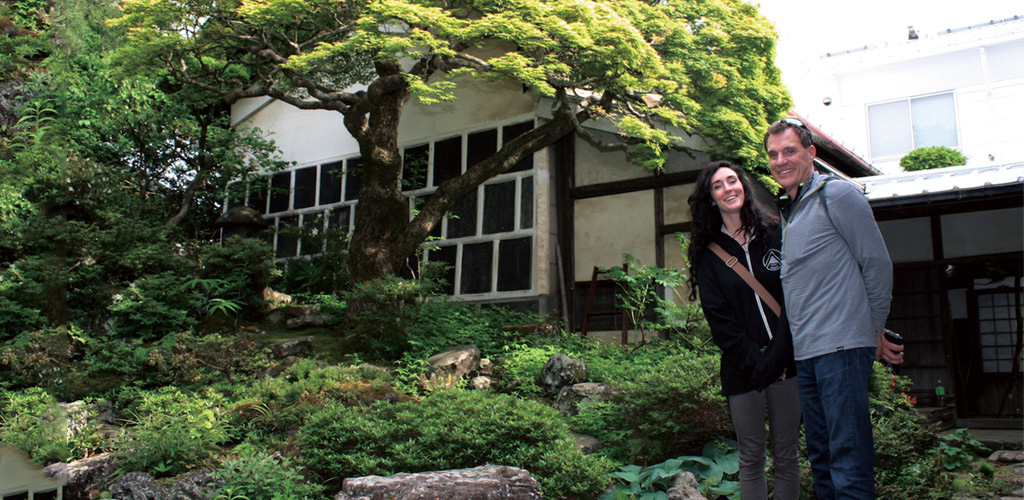 Visitors can take a guided tour of Ide Jōzō, and enjoy tastings of their award-winning sake. The brewery also has a 300 year-old Japanese garden that can be added to the tour as an option.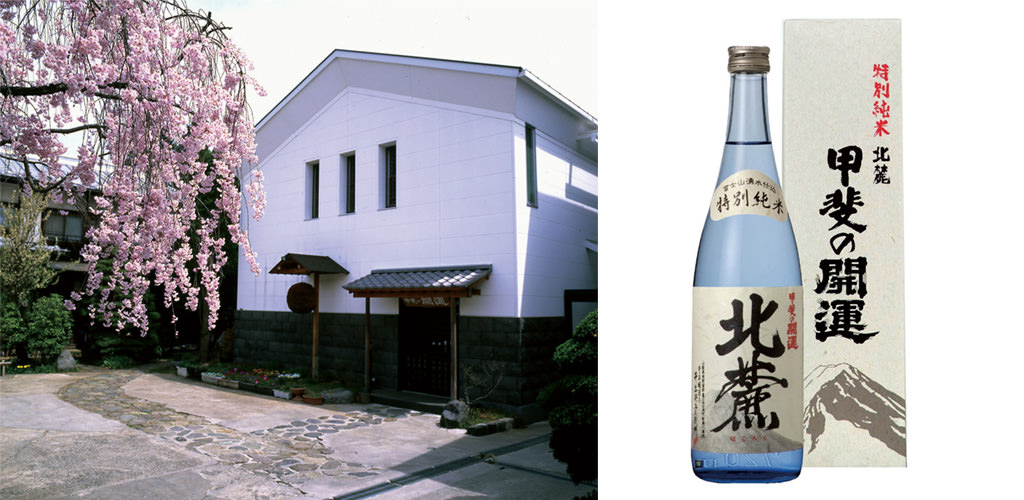 Opening hours
Mon-Fri 8:30-18:00 Sat, Sun & Public Holidays: 10:00-15:00
Phone: +81-555-72-0006
Location: 8 Funatsu, Fujikawaguchiko
Website: www.kainokaiun.jp/sakagurakengaku_english.html
MOUNT FUJI AND FUJIKAWAGUCHIKO
REGION INFORMATION
COMMENTS