Romantic hot spring town on the doorstep of the snow country
Echigo-Yuzawa inspired the Nobel Prize-winning novel 'Snow Country', and has created a dream-like legacy of romance in the white winters of the north-eastern Japanese countryside.
Snow Country was born from the pen of Yasunari Kawabata in the Takahan Ryokan, one of Echigo-Yuzawa's fine hot spring inns, and a tasteful example of vintage Japanese interior decoration. Kawabata's room, the 'Kasumi-no-Ma', has a magnificent view over the township and surrounding countryside, and is open for visitors to experience the ambience which inspired him to write the novel.
Echigo-Yuzawa is blanketed under an average of almost 12 metres of snow during winter, and is surrounded by 12 different ski resorts. Bullet train services from Tokyo rocket visitors directly to Echigo-Yuzawa in as little as 77 minutes, and with a huge range of rental gear available, it's possible to leave Tokyo with nothing but a backpack to enjoy a day out in the snow country.
Travelling times to Echigo-Yuzawa
Tokyo: 1 hr 17 min; Niigata: 46 min
Local flavours in Echigo-Yuzawa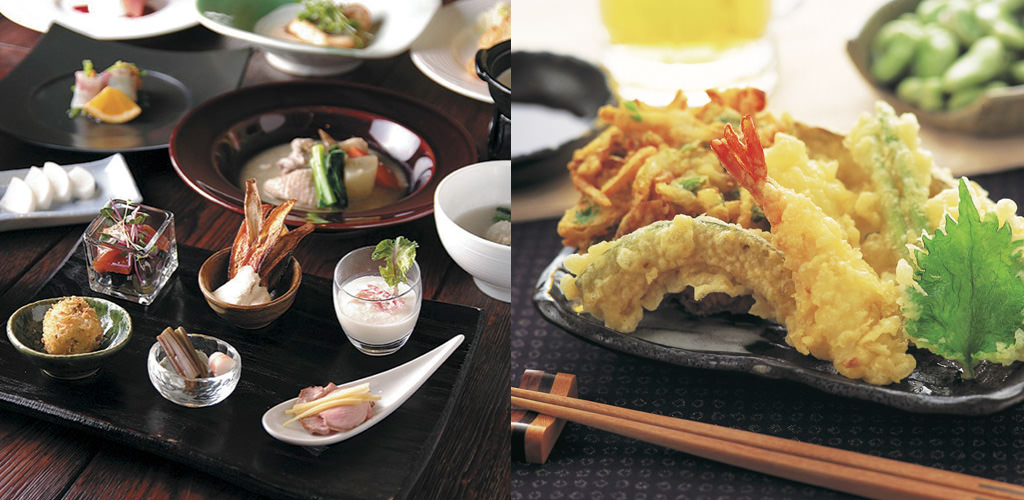 In addition to artistically presented inn banquets, local food and drink to enjoy in Echigo-Yuzawa includes fresh sushi fish, or 'neta', from the Sea of Japan. And for sushi rice, or 'shari', the rich farmland of Minami-Uonuma provides.
Echigo-Yuzawa is situated in the back yard of this prime rice farming country, and its koshi-hikari rice adds mouth-watering flavour to the local food and sake. After trying a deluxe rice ball (onigiri) at a restaurant in town, the convenience store version of this Japanese snack is very difficult to go back to.
Other delicious features of Echigo-Yuzawa include hearty ramen noodles, sizzling yakiniku barbecues, and satisfying soba. Visit the town after a day on the slopes, and let your nose guide you! The town has some great izakaya bars, which make for a top finish to the day; to take home some of the beautiful local sake, stop in at the Ponshu-kan sake museum in Echigo-Yuzawa Station.
Enjoying the charms of Echigo-Yuzawa
The Tour de Baths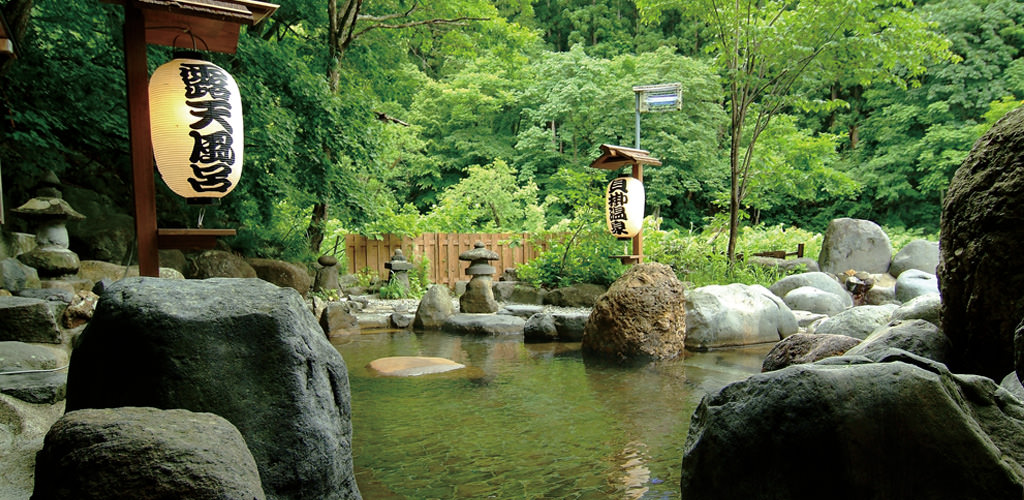 Gushing forth around 300 litres every minute at 43°C, the water from Echigo-Yuzawa's original spring-head is the lifeblood of the town's famous inn, the Takahan Ryokan. With an alkaline pH level of 9.6, it was first discovered over 900 years ago, and has long attracted visitors for its healing properties.
Other hot springs around Echigo-Yuzawa, including private baths for couples and families, typically have mild alkaline pH levels of 7.5 to 8.5, which like the waters of the Takahan, leave skin soft, smooth and glowing. They are also commonly used to maintain healthy joints, circulatory and nervous systems, relieve aching muscles and aid digestion.
A discount pass for visitors to five of Echigo-Yuzawa's public hot springs, or 'soto-yu', is available from visitor centres in town. It's called a 'soto-yu meguri-ken', and provide an excellent introduction to the charms of Echigo-Yuzawa's soto-yu baths, which are set in beautiful locations about town.
Winter festivities and resorts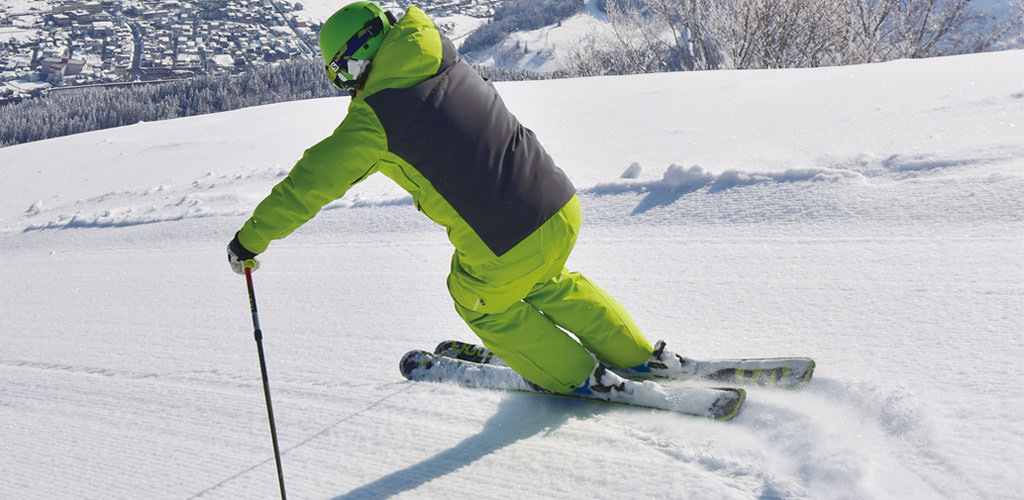 The Yuzawa Snow Festival has been going for more than 60 years, celebrating the powdery Echigo-Yuzawa winter every March with fireworks, a portable shrine procession, torchlight ride, taiko drumming and beauty pageant. The festival happens at the Yuzawa Kogen ski resort, which is beautifully decorated with snow sculptures in candlelight. Yuzawa Kogen is just one of the 12 resorts around Echigo-Yuzawa, with ski-in, ski-out hotels, and amazing runs for all riders.
The local bounty of Gangi-dōri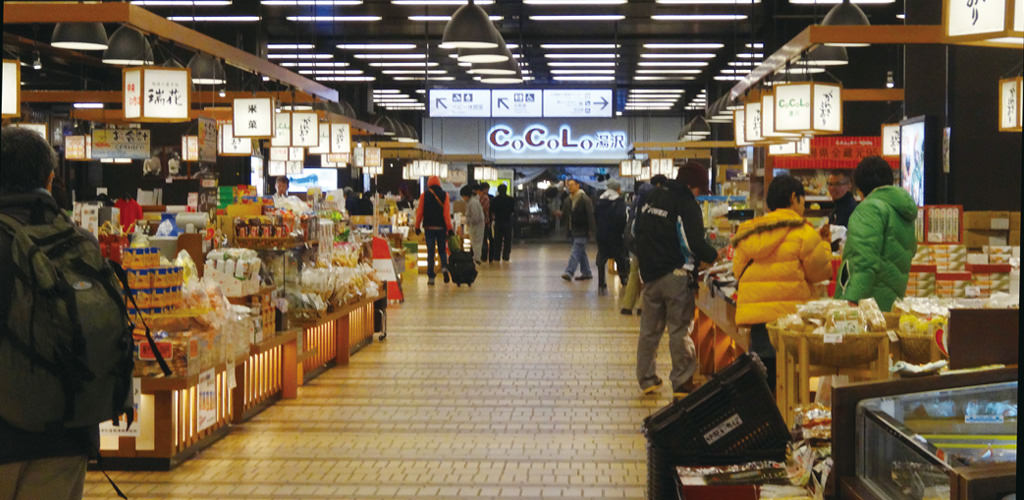 Go shopping for the best of gourmet Echigo-Yuzawa at Gangi-dōri, inside Echigo-Yuzawa Station's CoCoLo Yuzawa building. An excellent source of traditional sweet and savoury foods, as well as premium sake, CoCoLo Yuzawa also conveniently has a visitor centre for assistance with bookings, internet, luggage storage, maps and local information. A sake-tasting session is customary at the Ponshukan – an entertaining and beautifully designed sake museum, with around 100 boutique brews to experience.
Visit Echigo-Yuzawa online
www.e-yuzawa.gr.jp/english/index.html
REGION INFORMATION
COMMENTS