Blessed by vast mountains, lakes, and ocean, Fukushima is a treasure trove of produce. Each of the regions of Nakadori, Hamadori, and Aizu have their own distinctive ingredients and cooking styles, yielding a delightful collection of tantalising local meals.
In fact, Fukushima boasts a staggering ten dishes registered as "100-Year Foods" (the most in Japan!) by the Agency for Cultural Affairs, which seeks out food rooted in regional climate and history (as of May, 2022). Nurtured by the rich environment and diverse culture, the uniqueness of Fukushima food will no doubt surprise even the most well-versed in Japanese cuisine.
Anko Nabe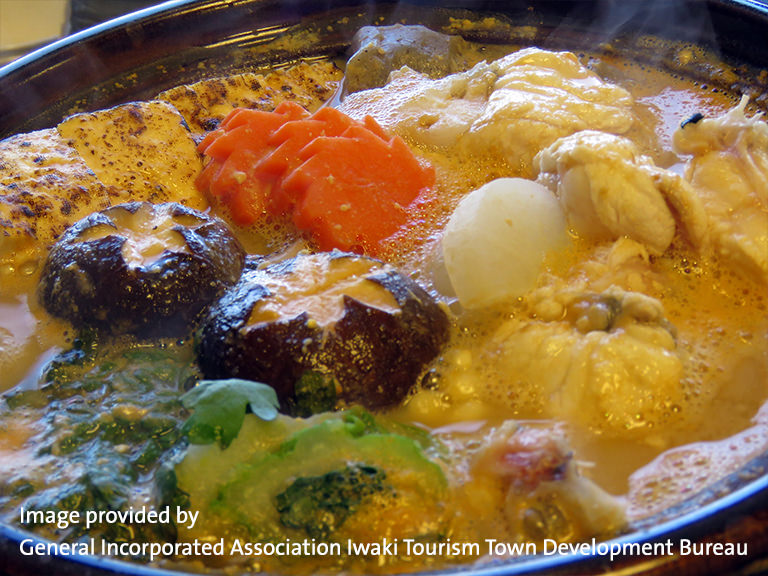 Creambox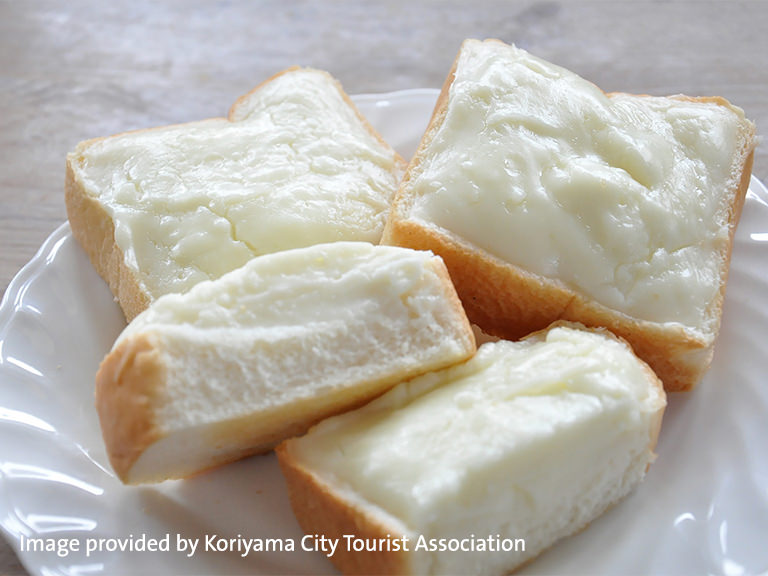 Sanma Popoyaki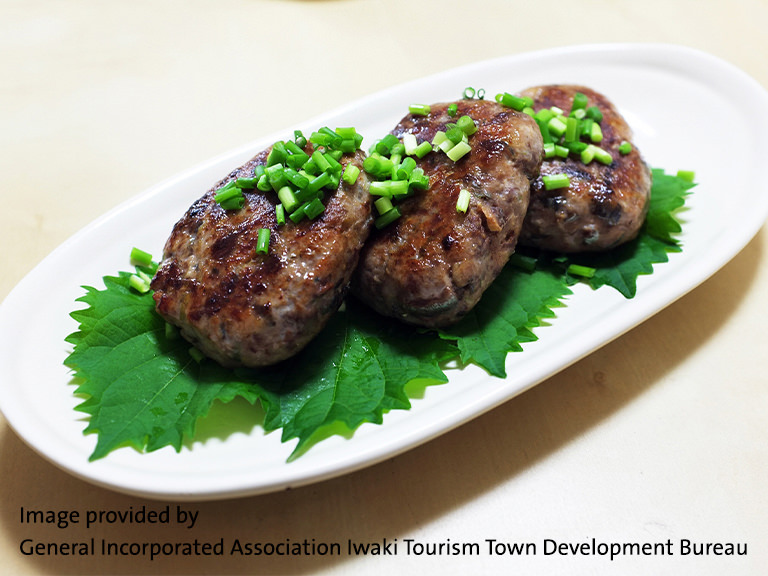 Imozuimo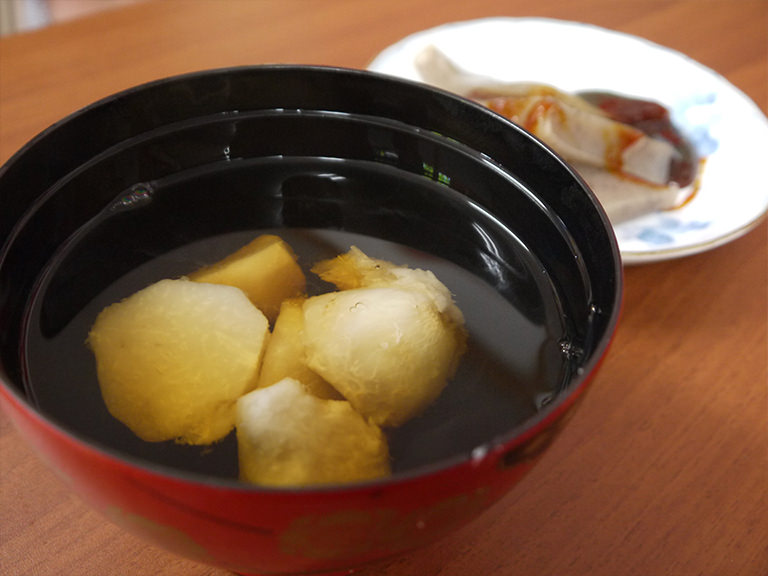 Mehikari Karaage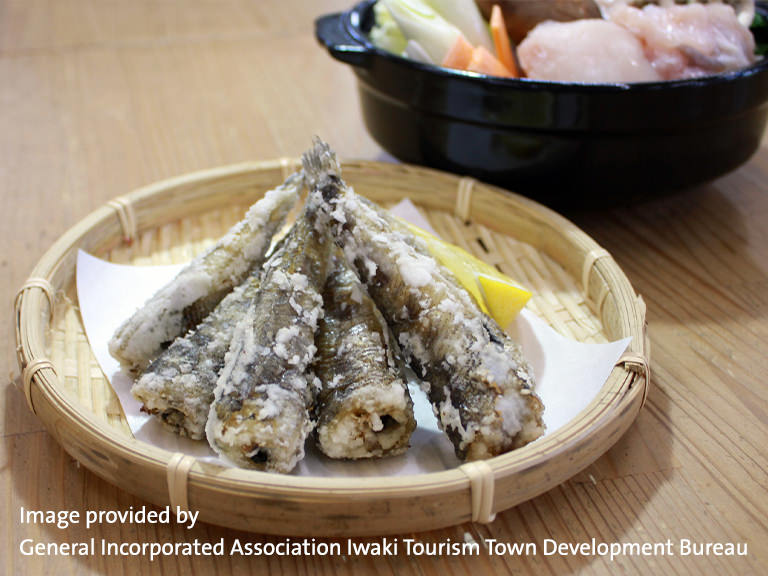 Enban Gyoza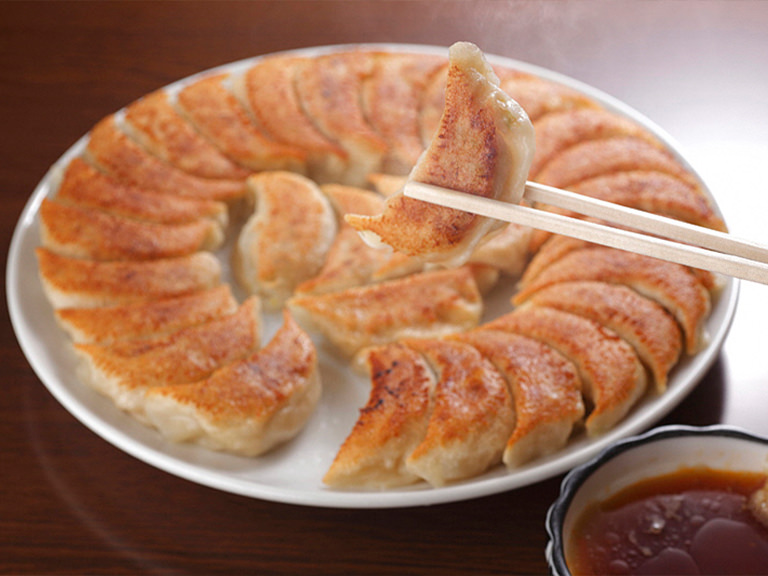 Kitakata Ramen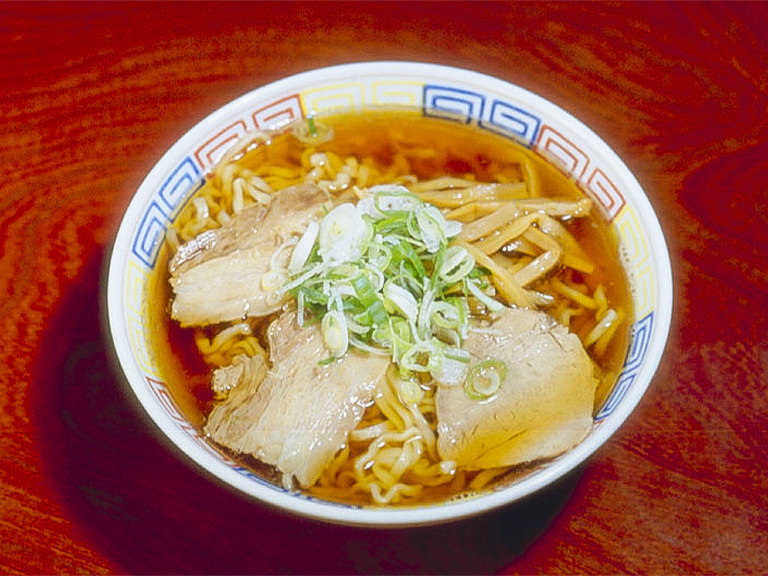 Kitakata is one of Japan's three main ramen cities, alongside Sapporo and Hakata. While just a small city outside Aizu-Wakamatsu, Kitakata boasts the highest number of ramen restaurants per capita in Japan. Kitakata ramen is made with a light soy sauce base packed with thick, wavy noodles and a hefty helping of melt-in-your-mouth "chashu" braised pork belly. Depending on the restaurant, the soup may be further flavoured by chicken bones, pork bones, or seafood, creating numerous distinctive takes on the dish.
---
Kozuyu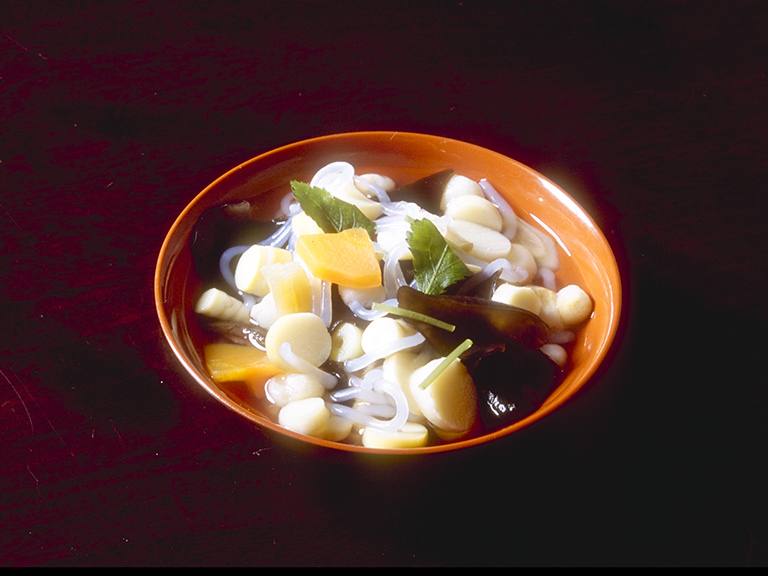 Kozuyu is a dish from Aizu made with a variety of local ingredients like wood ear mushroom, shiitake mushroom, konjac noodles, bracken, taro, and more, simmered in a broth made from dried scallop. After being seasoned with soy sauce and mirin, it is often served in a small, locally crafted red lacquerware bowl. Being inland, seafood like scallop was highly valued in Aizu, making kozuyu a treasured dish common at ceremonies and auspicious occasions.
---
Ikaninjin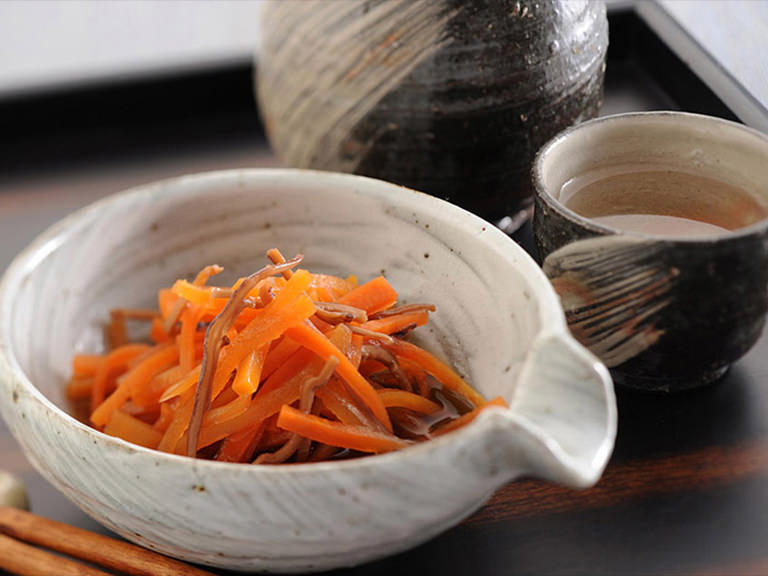 Ikaninjin means "squid and carrot," and that pretty much sums it up! It is a food from the Nakadori region of Fukushima, particularly common in the north. The squid used is dried squid, a common bar snack throughout Japan, sliced thinly together with carrots and flavoured with soy sauce, mirin, and sake. While available throughout the year, it is especially popular with locals during New Year's.
---
Benkei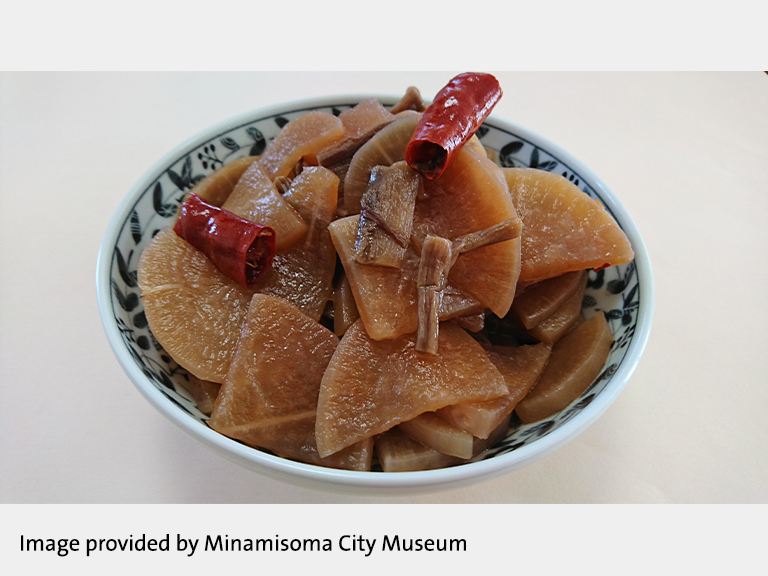 Benkei is a dish local to Haramachiku Kaibama in Minamisoma, a city in the coastal Hamadori region of Fukushima. It is made from daikon radish, dried taro stem, and chilli pepper cooked in soy sauce. Originally served during New Year's or special Buddhist occasions, it is now regularly eaten during the daikon and taro harvesting season of late autumn and winter. Rather than freshly cooked and warm, locals claim it is more delicious cold, and reheating it is a no-go.

Hosting over 50, Fukushima also flaunts the 4th largest concentration of sake breweries in Japan. From ancient breweries with over 300 years of history to newcomers seeking to innovate, there's a fantastic range to sample throughout the land. The sake of Fukushima has a stellar reputation, with one particularly renowned brewery having won gold a record nine consecutive times at the Japan Sake Awards, a nationwide sake competition that has continued since the Meiji period.
As sake is characterised by the local climate and natural features, each region of Fukushima has its own special taste, making it worthwhile trying a brew at each stop!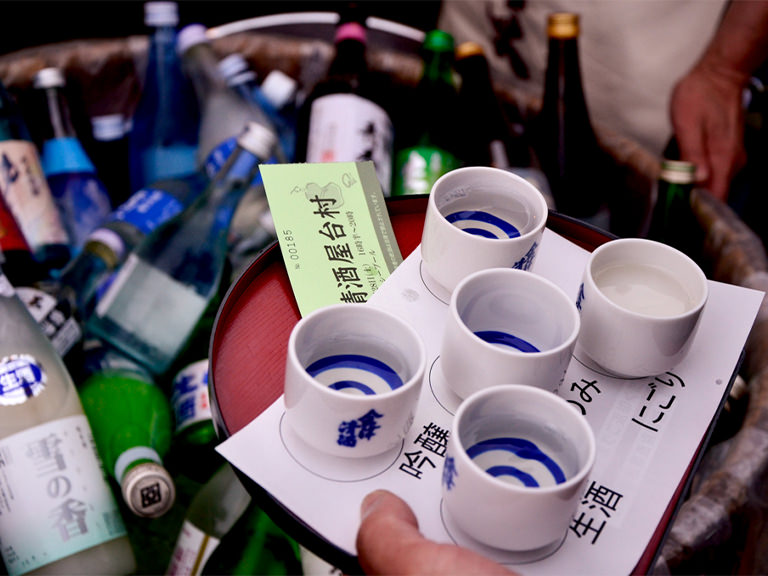 Suggested Itineraries for Fukushima Food
Australia's Official Fukushima Prefecture Representatives
For any enquiries regarding Fukushima tourism, please feel free to reach out to
sales_fukushima@nta.com.au or call
Simon Williamson (Australian Attractions): 0438 744 633
Nippon Travel Agency Australia Sydney Office: (02) 9275-9661