Real powder, and the real Japan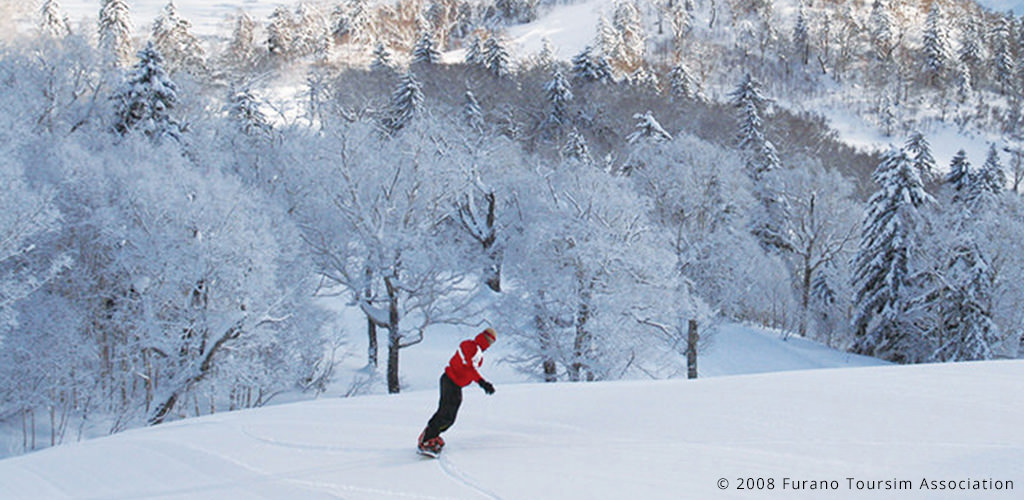 Manicured fields of lavender, sunflowers and other colourful blooms, carpeting gently undulating hills with mountain peaks over the horizon. Administratively a city, quintessentially still a country town, Furano has Eden-like qualities that have attracted television series film crews, and landscape photographers for decades. The locals enjoy a rich seasonal diet, and as well as delicious fruit and vegetables, produce specialties like Furano Wine and Furano Cheese from the farmland surrounding the town centre. These products are prized around Japan, the scale of their reputation perfectly illustrated by the limited-edition set of 400 1.8kg Furano Melons selected as commemorative gifts for the 40th anniversary of Hello Kitty in 2014. Each was engraved with an au naturale Hello Kitty face, and went for almost ¥5,000 apiece. Furano is also famous for its Omu Curry, a combination of omelette and curry that won second prize in Japan's Local Curry Grand Prix 2014 – a nationwide battle-of-the-currys. When powder starts to fall on the town during the long winter from November to May, its great food and welcoming country hospitality combine to make it a standout snow holiday destination to visit – no matter what type of rider you are.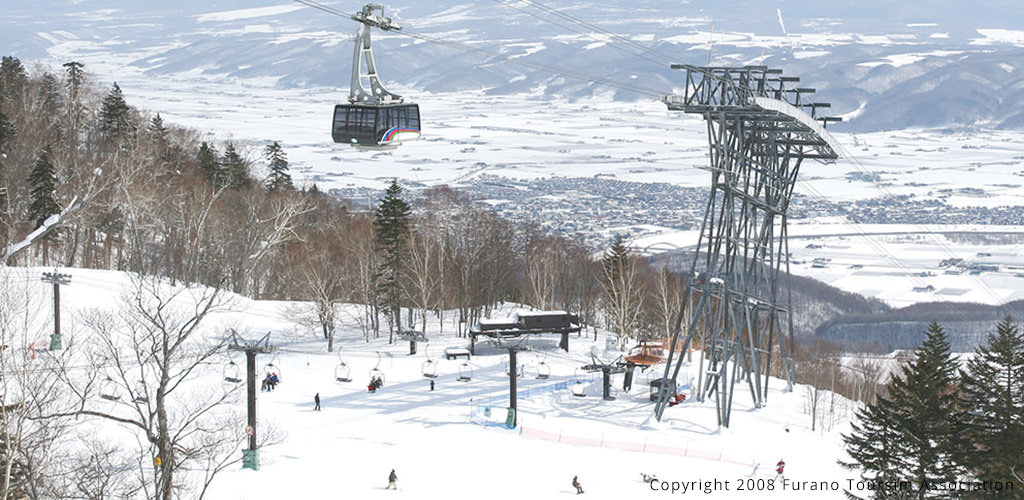 Furano Ski Resort is where the action is, with an average nine metres of fine, dry powder snow to be enjoyed over the season. Snow quality at the resort is among the best on Hokkaido, thanks to lower humidity and temperature levels than resorts near the coast. The two Prince Hotels at Furano Ski Resort have ski-in, ski-out access to its network of 24 trails for all riders, and are the town's premier accommodation facilities.Well-developed with a combination of tasteful guest rooms, restaurants, shops, and natural hot spring bathing facilities between them, they command superb views of the surrounding countryside. Like the Prince Hotels, smaller family-run hotel and European-style lodge accommodation in Furano offers guests the opportunity to enjoy the region's local produce and hot springs, and the town also has self-contained properties perfect for groups, ranging from luxury to budget. Furano is an ideal base for venturing further into Daisetsuzan National Park, and exploring some of Japan's best backcountry touring areas. Two of these are Tokachidake and Asahidake, legendary among seasoned riders for their powder snow. After experiencing the park, soaking in the rustic hot springs (onsen) dotted amongst its foothills, gorges and valleys is simply sublime. As well as riding, wining, dining and onsen-ing, visiting Furano on a snow holiday is the perfect opportunity to experience some authentic Japanese culture. During the peak of the ski season from January to February, the town holds a series of cultural performances and workshops specially designed to give visitors a deeper look at its traditional side. Performances of music, theatre and dance are conveniently held in the Kitanomine Zone of Furano Ski Resort, and are a great place to relax après-ski with a beer or other refreshment and some hearty local fare. There is also a workshop program including calligraphy and tea ceremony, adding an extra dimension to all that Furano has to offer both on and off the slopes. It's the ideal destination for those who want to experience real powder, and the real Japan.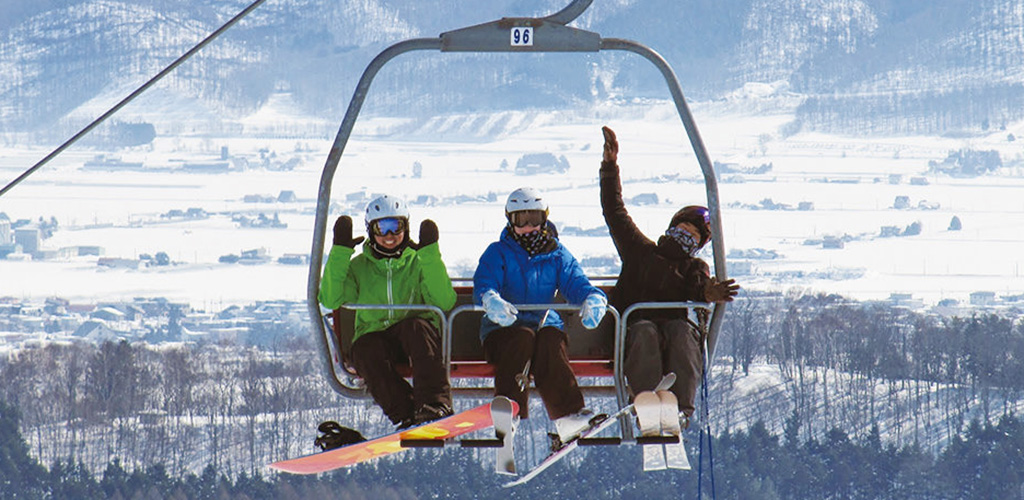 Furano Wine and Cheese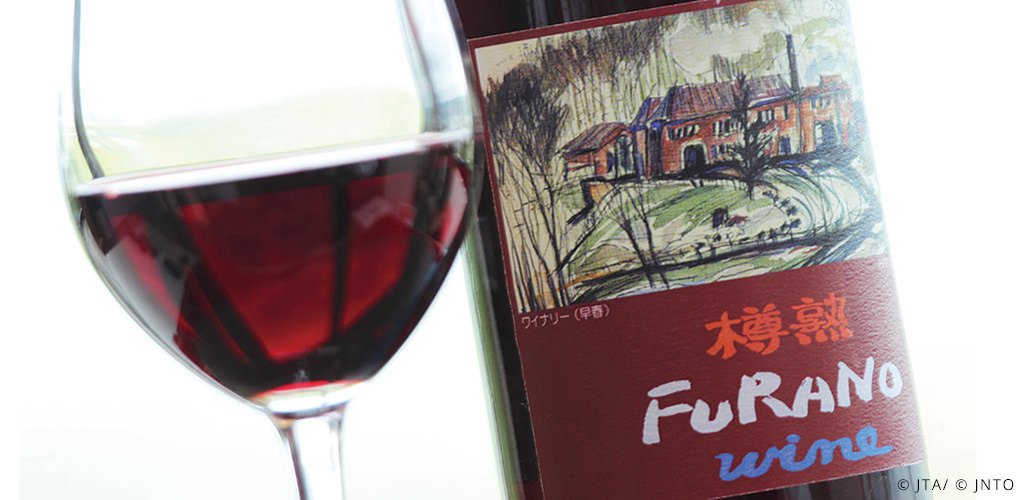 Furano's climate is similar to northern Europe, and adding to that feel are its winery and cheese factory. The area has ideal conditions for growing the grapes that are used by Furano Wine to produce delicious reds, whites and rosés, all under strict quality control. Its best-selling red wine is easy drinking, with a characteristic herbal aroma masked by overtones of fruit – also a feature of its zesty white, which is punctuated by refreshing notes of lime. Furano Wine can also be enjoyed in Furano Wine Cheddar, which is handmade at the Furano Cheese Factory. One of the factory's other novel cheeses is Sepia, a soft, creamy camembert with squid ink, and it also produces delicious ice-cream – which like its cheese, is made with the fresh local Furano milk. Visit the Furano Wine and Furano Cheese factories at any time of year to sample the fruits of the region's farm produce, and indulge in some excellent restaurant dining.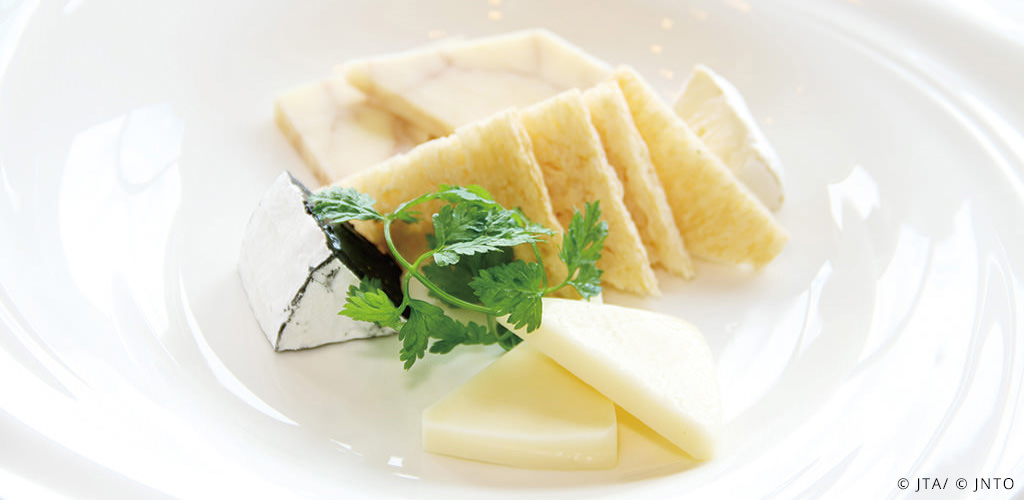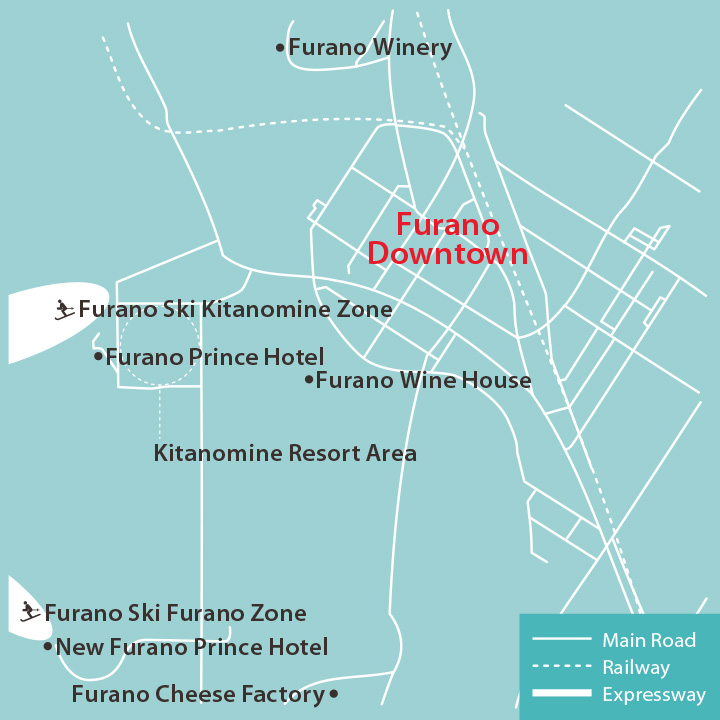 How close is Furano to?
New Chitose Airport: 2 hrs 40 min (train)
Asahikawa Airport: 1 hr 10 min (bus)
Further Information
www.furanotourism.com/en
REGION INFORMATION
COMMENTS