Orion Beer: the mild, fresh tasting beer imported directly from Okinawa, Japan! The best way to experience Orion Beer is to match it with exquisite food – it's praised in restaurants right here in Sydney too. Let's take a look at what Asahiya Bar likes to match with Orion Beer…
Crispy & juicy all in one bite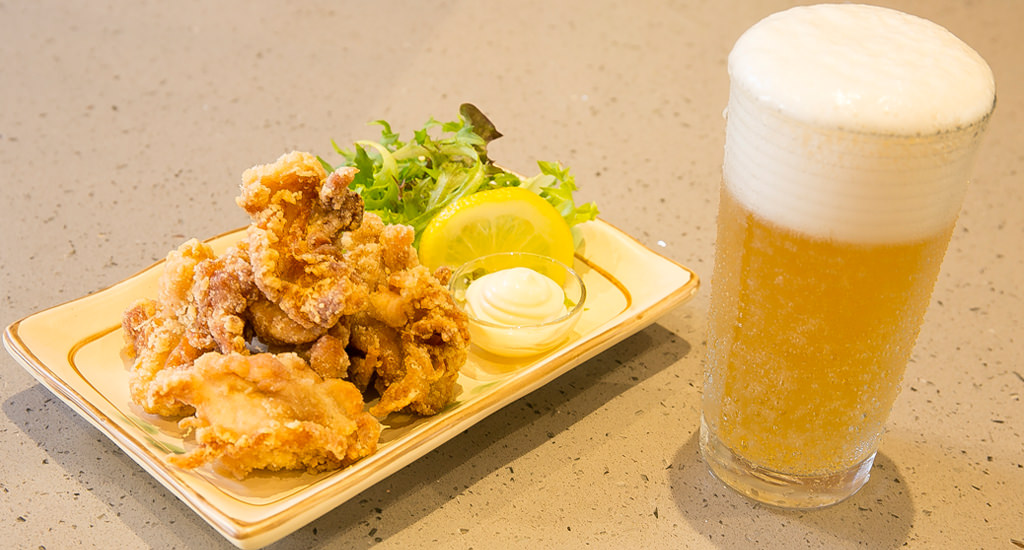 Chicken Karaage $7.00
Karaage is a staple in Japanese home-cooking – loved by both young and old, men and women. We use generously portioned and juicy chunks of chicken thighs which sit and marinade in a soy sauce based sweet sauce for two hours, so the flavour is well-infused.
The outer layer is powdered with potato starch before it goes in the fryer, which is what gives it that crunchy texture while keeping the moisture and the tasty juices in – it will fill your mouth with so much flavour and juice when you bite into it.
Even though the Karaage is made with big chunks of chicken and is very filling, the aroma of the garlic is so enticing that you won't be able to stop reaching for it and that is what will will have you reaching for a glass of Orion Beer too. Enjoy the collaboration of the crispy Karaage and also crisp and refreshing taste of Orion Beer.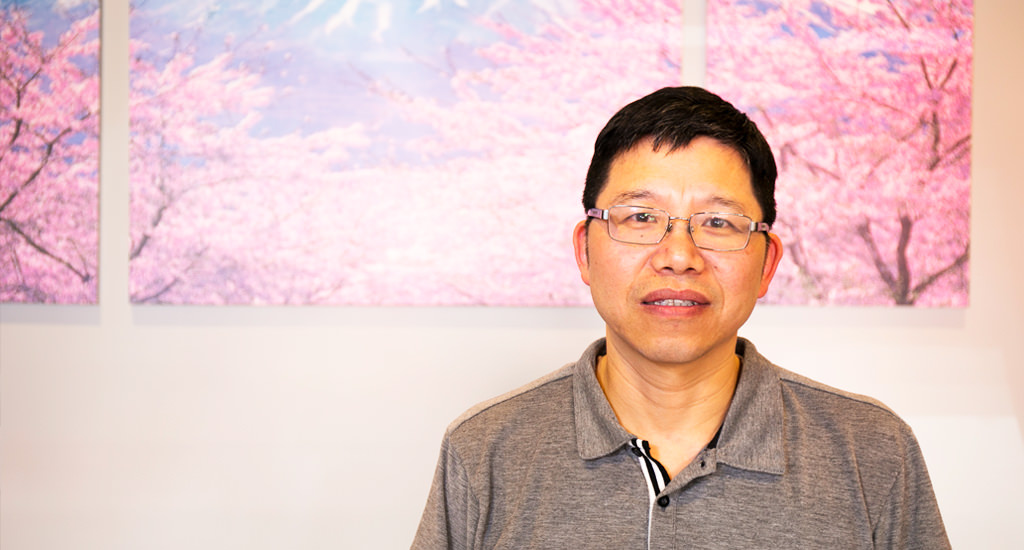 Comment from Jimmy (Manager)
The rather refreshing and easy to drink Orion Beer not only goes with izakaya (Japanese pub style) food but also with foods like sushi. In Burwood where there's a lot of Chinese and Aussie residents, there are more and more beer lovers in the area. So I hope that a popular beer from Japan like Orion Beer will help with hyping up their love for beer. There aren't many places in Burwood that serve draft beer, so we'd love for you to experience the fresh smoothness of draft beer at our place.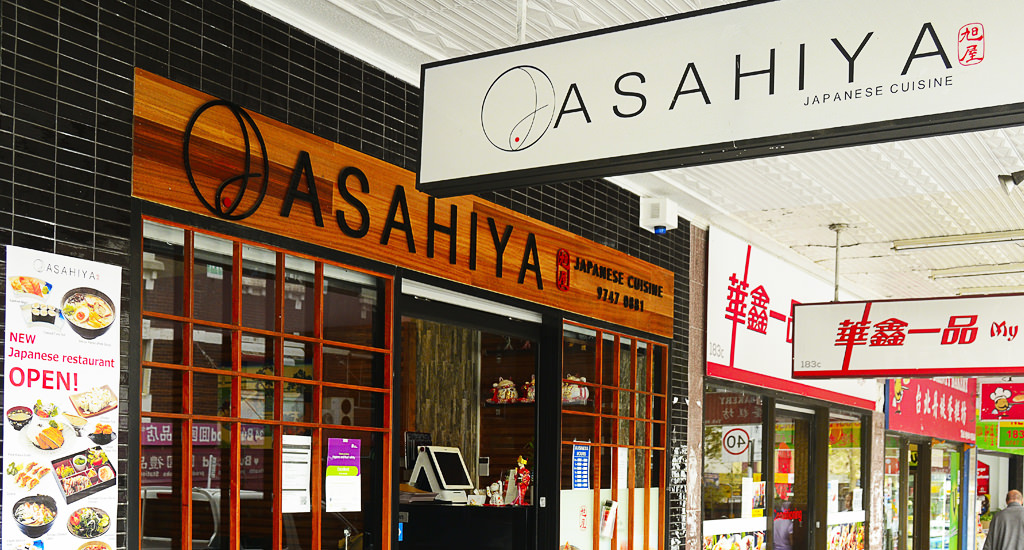 Address
183D Burwood Road, Burwood
Phone
(02) 9747-0881
Website
www.asahiya.com.au/
Trading Hours
Mon-Sun 11:30-14:45 (last order), 17:30-21:15 (last order)
Seats
42
Price Range
$20
BYO
Wine only ($2 glass surchage p/p)
Located just five minutes walking distance from Burwood station. The name holds the meaning of 'If the sun rises, the future will become brighter'. There's a nice warmth to the atmosphere that's created with wooden feature on the wall but the stone columns also keeps things cool and sophisticated. The concept of the restaurant is Japanese izakaya, so there's a great range of beverages here with foods that go well with drinks such as Karaage, Takoyaki, chips and even chicken wing Gyoza.
Tidbit on Orion Beer 10
How we minimise oxygen
Oxygen is one of beer's biggest enemies. To ensure maximum freshness in Orion Beer, there are carefully thought out processes in the production that cuts out as much oxygen as possible.
During the production of Orion Beer, only water that has gone through the deaeration process is used. On top of this, the ingredients and water is combined at a high temperature to further minimise oxidation. Plus, by limiting the oxygen level during the filtration process, we are able to make sure you get the freshest beer in your hands.
For more beer and food info click below: