Orion Beer: the mild, fresh tasting beer imported directly from Okinawa, Japan! The best way to experience Orion Beer is to match it with exquisite food – it's praised in restaurants right here in Sydney too. Let's take a look at what Sushi of Masuya likes to match with Orion Beer…
Chase up the fragrant taste of pastured pork with beer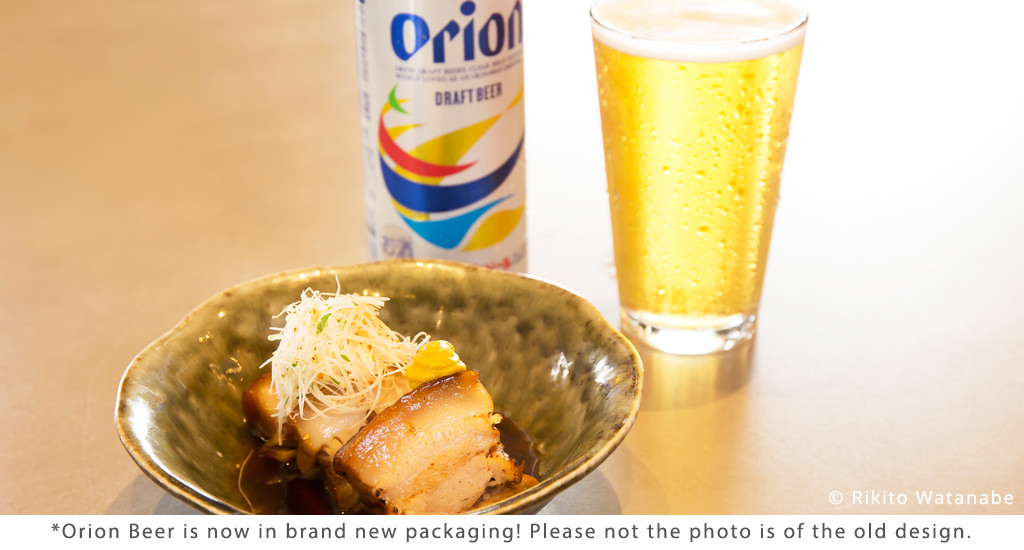 Rafte (Okinawan pork dish) $8.50
Pork is such a staple food in Okinawa cuisine that they say they eat everything but their 'oinks'. At Sushi of Masuya, they've created the authentic Okinawan taste by slowly brising the pastured pork over time. The succulent skin and soft meat copliment each other wonderfully. Let's not forget about the shallot and Japanese mustard either: these are not just there for the visual effects, but it helps to evolve the flavour of the dish even more. Chase it all up with Orion Beer to refresh your palette and take another bite with the mustard – it's an enticing combination.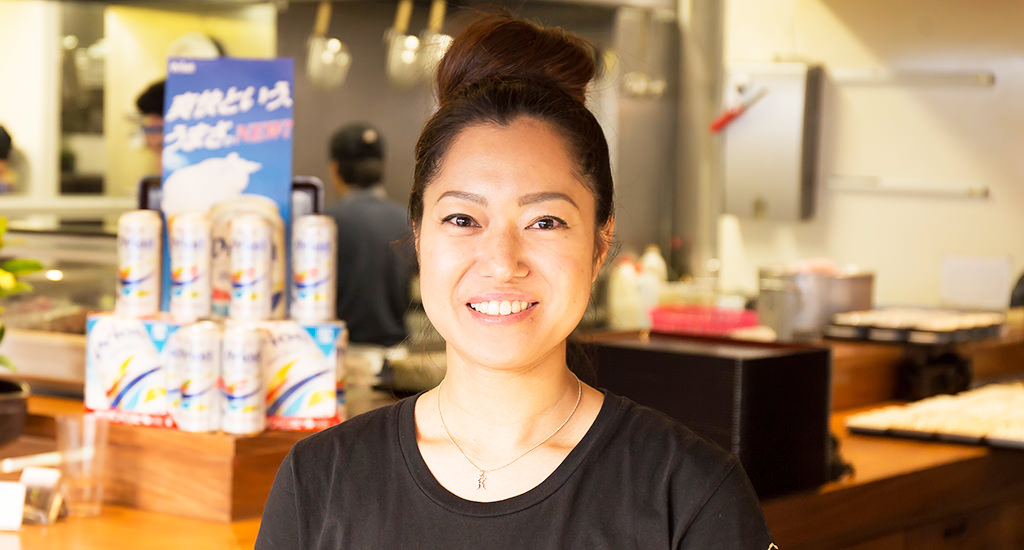 Comment from Kaoru Inori (Staff)
"Whenever people gather in Okinawa, Orion Beer is always served. Now that we serve it at our restaurant, I tell my customers that 'this beer is the pride of my home'. Since Okinawa is in the south, Orion Beer has a similar, refreshing taste and it's great for hot weather like some of the other Asian beers. I think that's what makes it suitable for Australia. I hope to see you all here, trying out the flavours of my home!"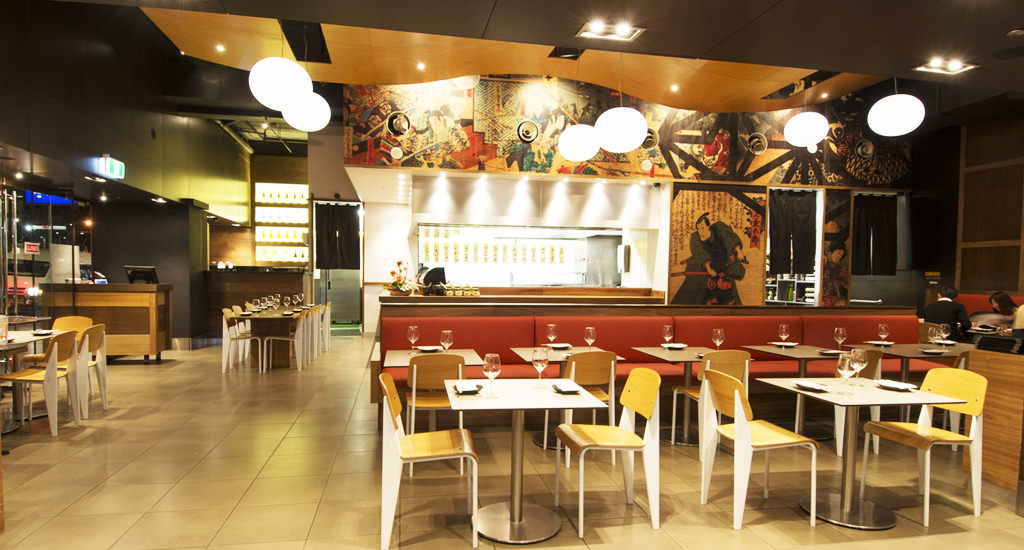 Address
447 Pitt Street, Sydney
Phone
(02) 9280-0377
Website
www.facebook.com/Sushi-of-Masuya-901417333217899/
Trading Hours
Lunch – Mon-Sat 11:45-14:00 (Last order) / Dinner – 18:00-22:00 (Last order) *Reservations available
Seats
74
Price Range
Lunch $20-$30 / Dinner $60-$70
BYO
Unavailable (Except for special circumstances)
A classy Japanese restaurant known for their sushi and set meals. Located in a corner building next to Capital Theatre, the eclectic decor with kabuki motifs bring together the open feel of the glassed-in establishment. The popular sukiyaki features the sirloin meat of Blackmore beef: the cost performance of our menu will surely satisfy your stomach and budget.
Tidbit on Orion Beer 2
Made from carefully sourced supplies from around the globe
The malt used in Orion Draft Beer is sourced from Europe, Canada and Australia; the hops comes from Germany and the United States – both are carefully selected and imported before it's put into production in Okinawa. No additives or preservatives used. With all natural ingredients, there's no way it doesn't taste good.
For more beer and food info click below: