Orion Beer: the mild, fresh tasting beer imported directly from Okinawa, Japan! The best way to experience Orion Beer is to match it with exquisite food – it's praised in restaurants right here in Sydney too. Let's take a look at what Sushizilla likes to match with Orion Beer…
An exquisite match made with oysters and refreshing ponzu jelly.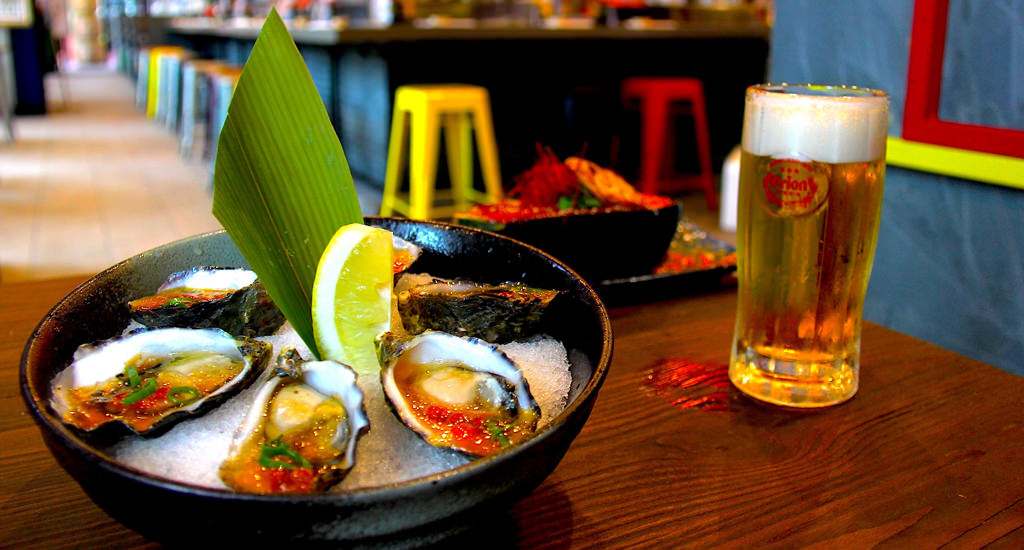 Half a dozen oysters $15.80
We source fresh pacific oysters everyday and transform it into an enticing dish with salmon roes and ponzu jelly. The big, succulent oysters are approx. 50 grams each – slurp it in straight from its shell to enjoy the oceanic aroma and Japanese flavours. The ponzu jelly not only refreshes the aroma but also makes for a pleasant addition to the flavour. It's the kind of dish that you could easily get hooked on. Biting into the juicy, succulent oyster is just divine – you'll taste both the oyster and the refreshing zest of the ponzu. Chase it up with Orion Beer to ensure maximum satisfaction.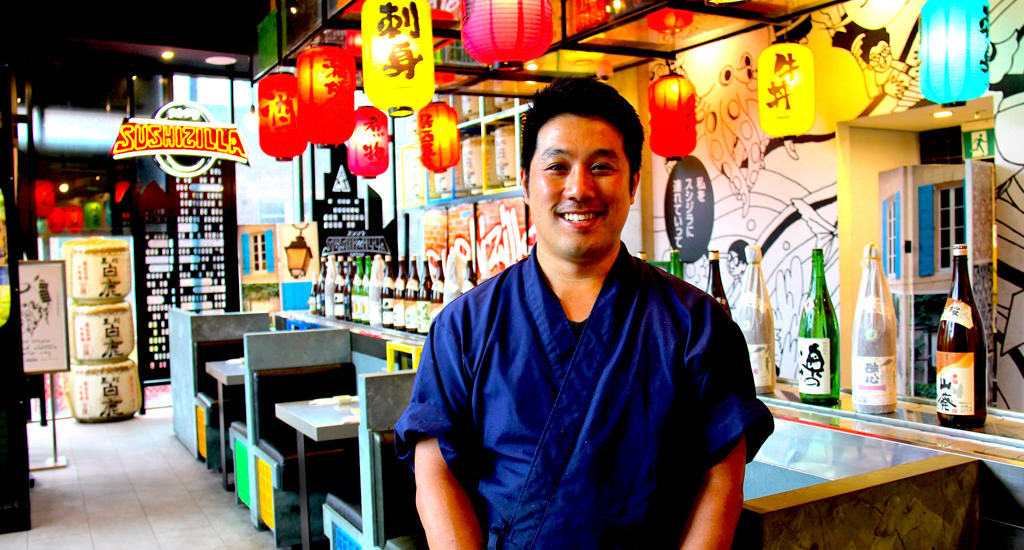 Comment from Kiyoto Suzuki (Manager/Head Chef)
Orion Beer is easy to drink, I could drink many glasses of it. Compared to Australian beer, it has a very refreshing taste and it's something I personally enjoy.
It's great on its own but I recommend matching it with food that's fresh and tasty like oysters. If you have it with something that's rich in taste, you'll be able to fully enjoy just how refreshing Orion Beer can be.
As the demand for Orion Beer grows in Sydney's fine dining restaurants, I think it'll become more and more well known.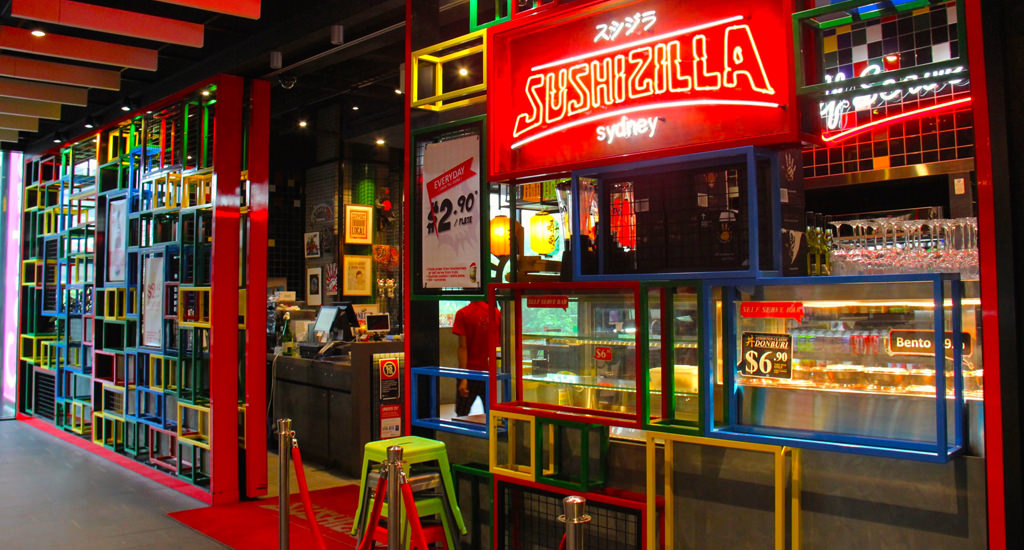 Address
Shop R204, Level 2, Central at Central Park, 28 Broadway, Chippendale
Phone
0438–689-119
Website
www.sushizilla.com.au/
Trading Hours
11:30-21:30 Daily *No official closed days / reservations available
Seats
55
Price Range
$20
BYO
Not available
A sushi train restaurant with a pop decor, located in Central Park. The name of the restaurant was inspired by 'Gozilla' and the whole place has a comical, vividly coloured design that packs an impact.
Many punters come in not only for the food but from the attraction to the design. All sushi is $2.90 per dish, plus, they offer bentos and fresh oyesters. There are both counter and table seats, so you can enjoy sushi rolls, lobster sashimi and more, in a relaxed atmosphere with a group.
Tidbit on Orion Beer 9
Everyone loves a cold beer, but beware not to over cool!
There's nothing better than a tasty glass of ice cold beer, but there is a limit to how cold the beer can be cooled to. When you cool the beer below optimum temperature, it can cause the beer to become muddled. This can clear up if the beer has only been below the optimum temperature for a short while, and although there are no safety issues in drinking over cooled beer, the quality won't be as good anymore. So when you cool your beer, be sure to not let it over cool to ensure quality!
For more beer and food info click below: