Orion Beer: the mild, fresh tasting beer imported directly from Okinawa, Japan! The best way to experience Orion Beer is to match it with exquisite food – it's praised in restaurants right here in Sydney too. Let's take a look at what YUKIS Restaurant likes to match with Orion Beer…
Experience the taste of top-quality Australian Wagyu beef!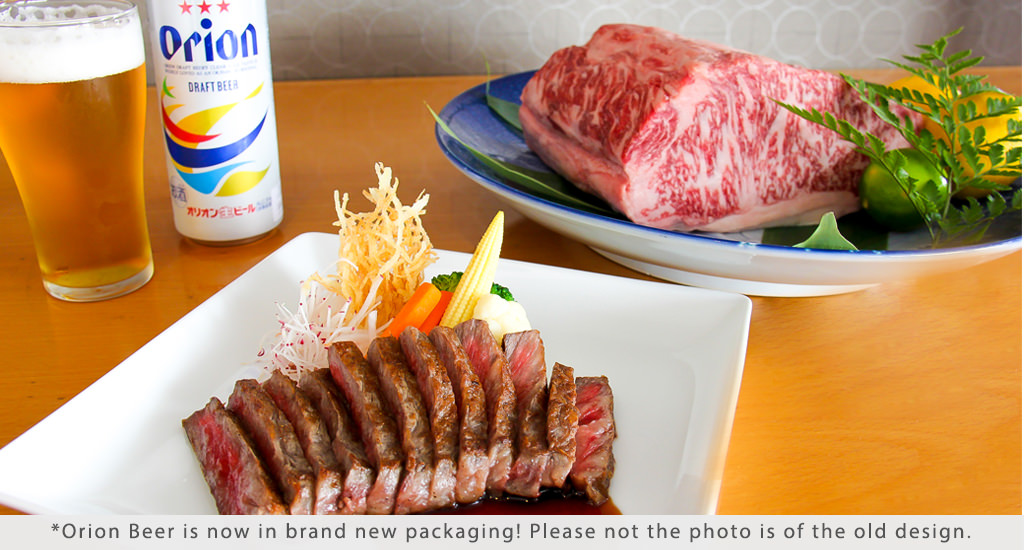 Wagyu Sirloin Steak 250g $70
The taste of the Australian Wagyu beef used for the steak is on a whole new level. It is rated grade 7+ as produce being exported to Japan as well. Just a mouthful of this beautifully marbled sirloin brings on waves of juicy flavours. It might even make you want a glass of Orion Beer for each bite! Enjoy the steak with the original soy sauce and garlic sauce. The steak can be cooked to your liking, but it's highly recommended to be enjoyed at medium rare. Have it on its own or have it with the Harbour Course for another $10.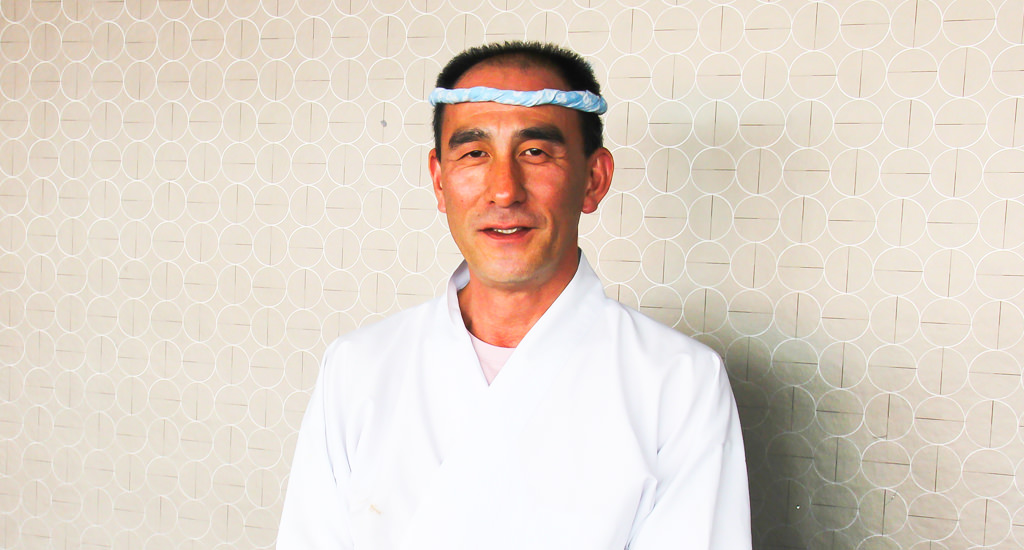 Comment from Akira Tanaka (Chief Chef)
Orion Beer is so easy to drink, I can just gulp it right down. The light taste will surely go with any kind of food. At our restaurant we take our fish and meat very seriously, so I think having some sashimi as entrée and a steak as main with a glass of Orion Beer in one hand would be a great idea. I think you could easily have 2-3 glasses of Orion Beer. Take a seat out on our terrace seats and enjoy it with the lovely breeze of summer.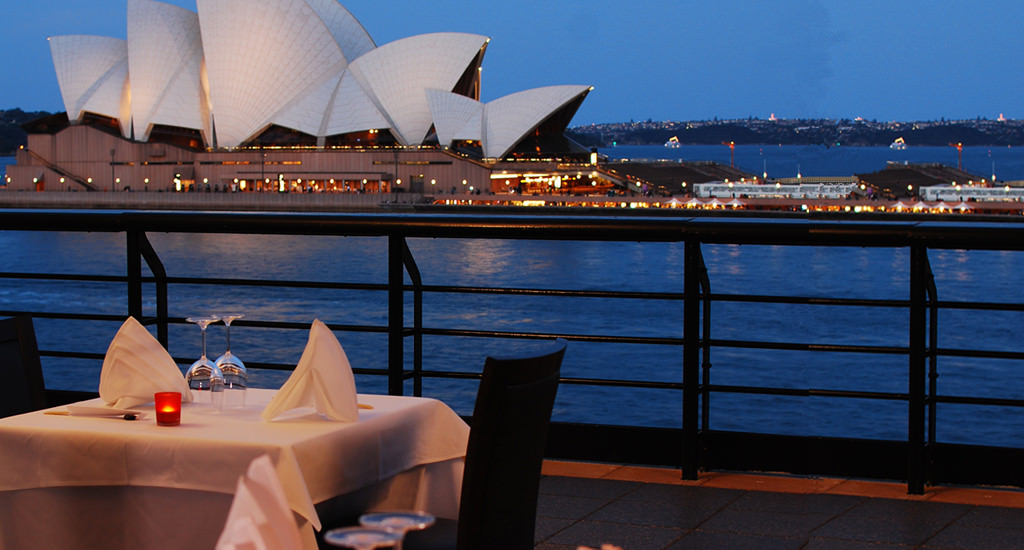 Address
Level 4, Overseas Passenger Terminal, Circular Quay West, The Rocks
Phone
(02) 9252-8500
Website
 www.yukis.com.au
Trading Hours
Lunch: Mon-Fri 12:00-14:30 / Dinner: Mon-Sat 18:00-22:00 *Closed Sundays & Public Holidays
Seats
70
Price Range
$50
BYO
Not Available
A harbour side restaurant with a view of the Opera House. Enjoy the ever changing view of Sydney from both inside and out on the terrace. As well as authentic Japanese cuisine which is a fusion of traditional and modern styles, you can enjoy western style dishes like roast duck and carpaccio. You can enjoy both seafood and meat in the popular Harbour Course ($65).
Tidbit on Orion Beer 7
What does the foam do?
The finely foamed head on top of beer not only makes it visually enticing but it has two important roles.
Firstly, it acts as a lid to stop the carbonic gas from escaping. Secondly, this lid also stops the beer from touching oxygen. The bitterness of beer tends to float up to the foam, so if you can make it foam properly, you'll be able to enjoy the beer wonderfully.
For more beer and food info click below:
REGION INFORMATION
COMMENTS