Tokyo Mart is one of Sydney's very few purely Japanese supermarkets, located in the lovely suburb of Northbridge. The store offers everything from the basics and the essentials of Japanese cooking, to a fantastic selection of Sakes, Japanese sweets and snacks, as well as cute and useful day-to-day lifestyle items.
With such a great variety of food, drinks and goods, it will make any foodie feel like they're a kid in a candy store walking in. We got a similar reaction from Dianne, who volunteered to let us take her shopping for dinner at Tokyo Mart late August!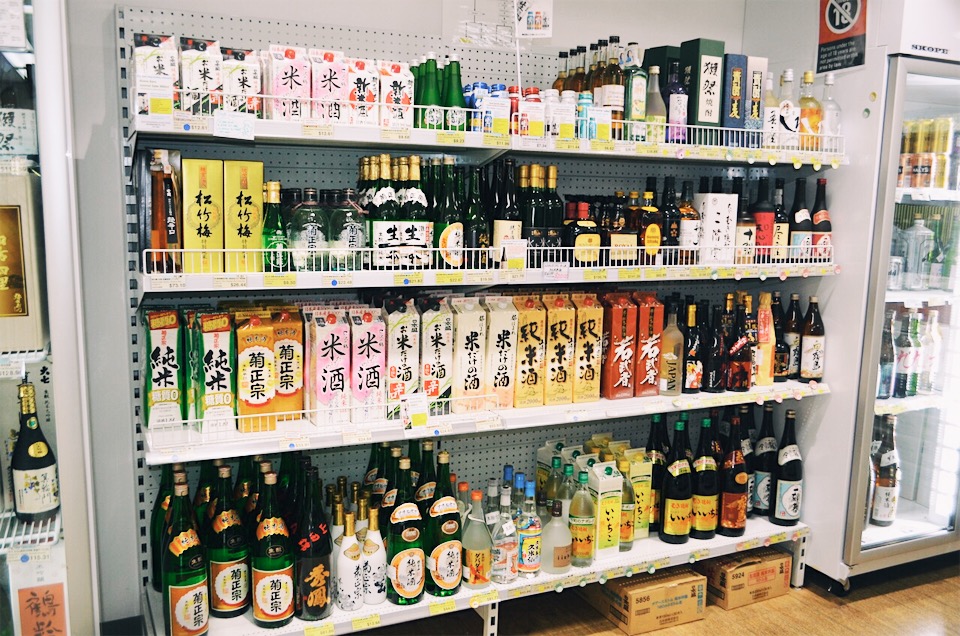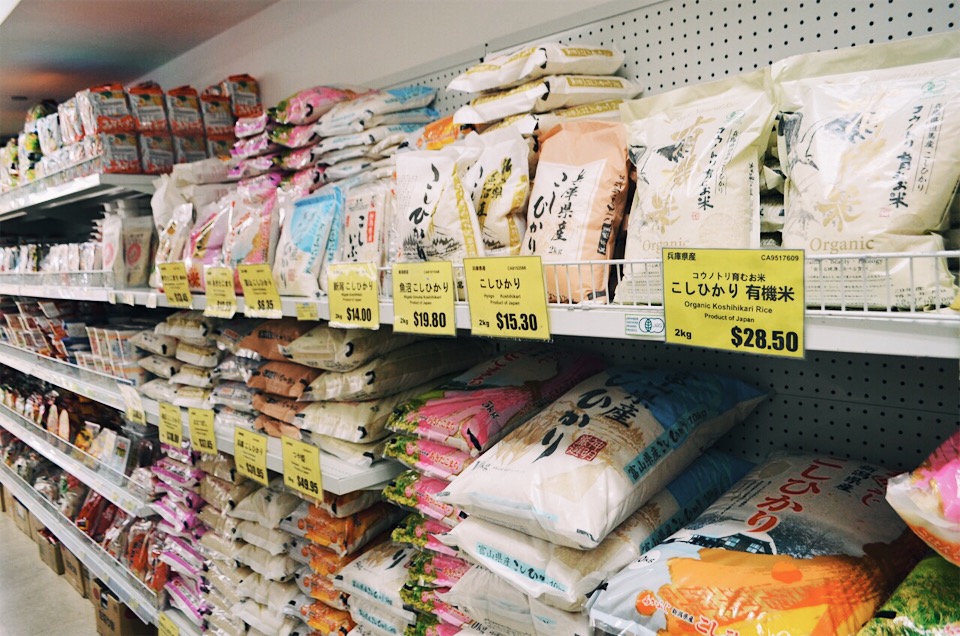 Dianne is from the North Shore of Sydney, she loves Japanese food and so does her children! With a menu in mind for dinner but no idea what the store will be like, she met us at Tokyo Mart. Walking into the store, Dianne was almost wide eyed, taking in the brightly packaged Japanese food products.
The menu for her Japanese dinner included: Okonomiyaki (Japanese savoury pancakes), Teriyaki chicken with rice and the classic miso soup.
But first, we needed to cover the basics. The typical Japanese pantry will always have these things; soy sauce, mirin, rice vinegar, sake, dashi (Japanese stock – comes in flavours like bonito fish and shiitake mushroom), and miso. Tokyo Mart has a good selection of these basic items in varying price points and sizes. Dianne looked over the bottles carefully and decided over the one she wanted.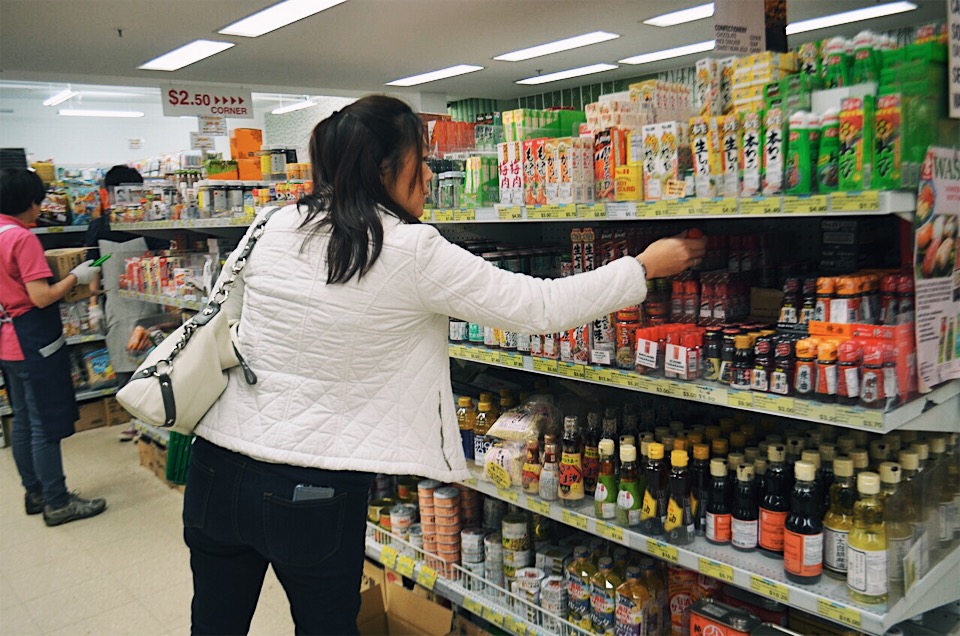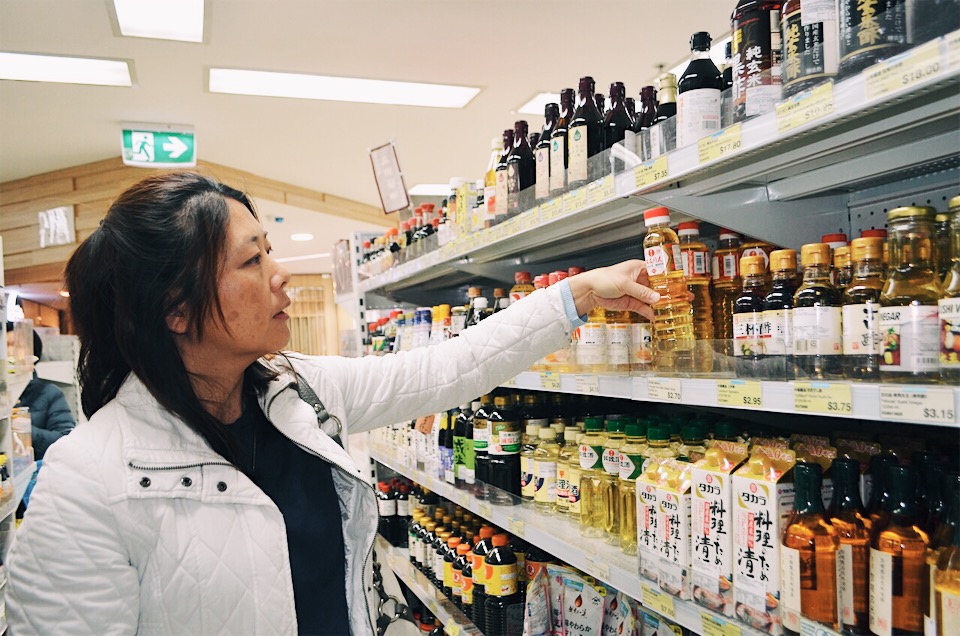 Next we went on to grab the ingredients of Okonomiyaki. 'I've never made Okonomiyaki before but my son has.' she said as we moved on to the aisle with flour items (or Konamono in Japanese). Luckily for Dianne, Tokyo Mart had several kits for making popular konamono foods like Okonomiyaki and Takoyakai (octopus balls).
Dianne also got some Katsubushi (dried bonito), Aosa (seaweed flakes), Okonomiyaki sauce and Japanese mayo to use as toppings for her Okonomiyaki. And with the suggestion from one of our G'Day Japan! team, she also got some frozen packets of Yamaimo (Japanese yam) to put into the batter.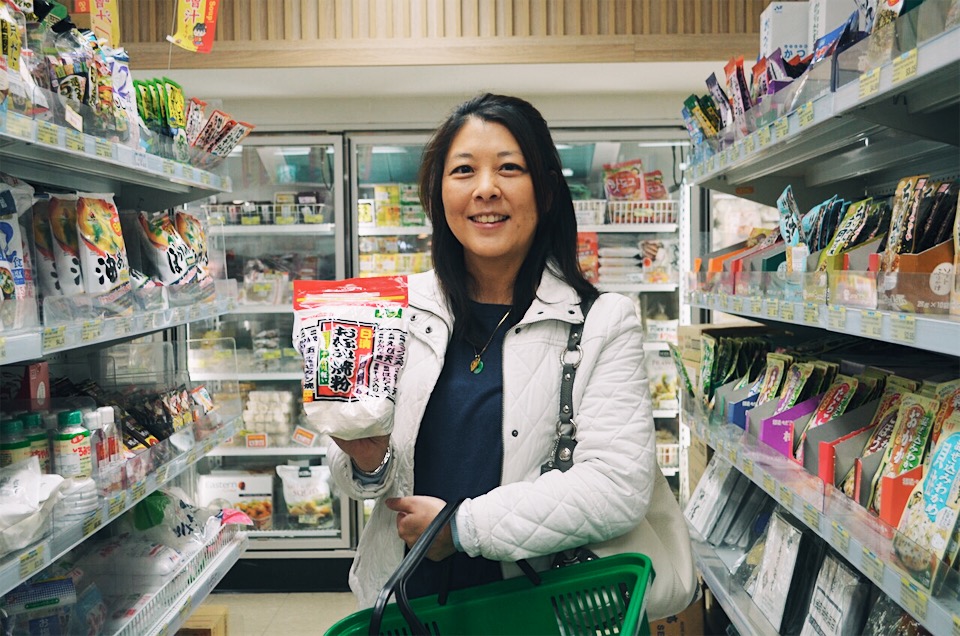 Dianne is a busy woman working full time and being a homemaker to her family, so to make her cooking time easier, we also grabbed her some top quality instant miso soup. Tokyo Mart also has a great range of instant miso soup as well as regular miso pastes.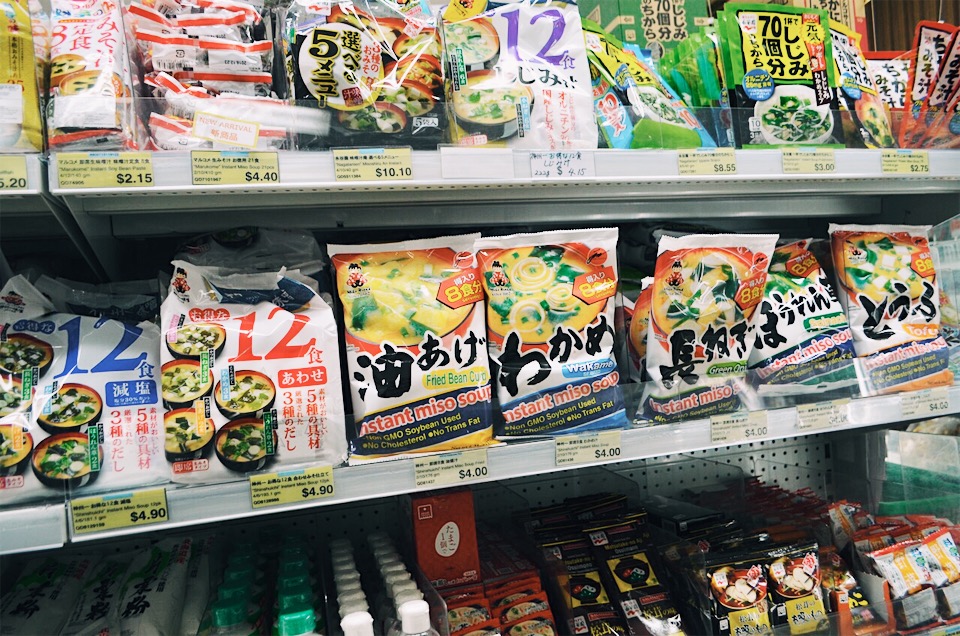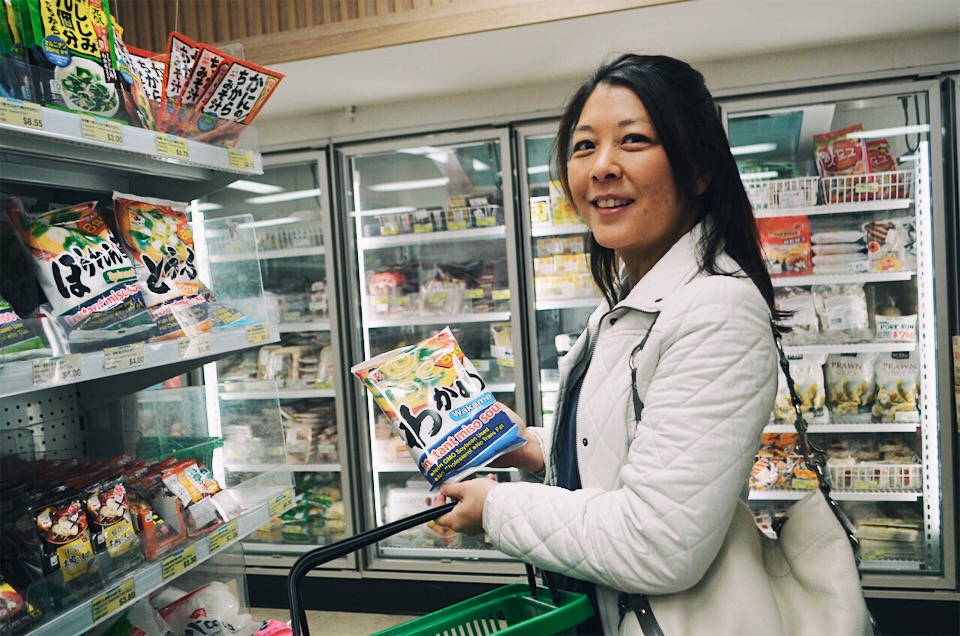 After we scoped out the whole store, Dianne couldn't help but visit the sweets and snacks aisle. She carefully selected some adorably packaged matcha flavoured sweets and wasabi flavoured peas.
The shopping spree was a fun successful one and Dianne went home fully prepared to cook a Japanese dinner for her family. A couple of days later, we received the photos of her successful dinner!
We were very impressed with how beautiful and authentically made her meal was.
It just goes to show that with the right tools… or rather with the right ingredients, anyone can master making Japanese food. But of course, knowing the right place to shop is the very first key, especially for those who didn't grow up in Japanese culture.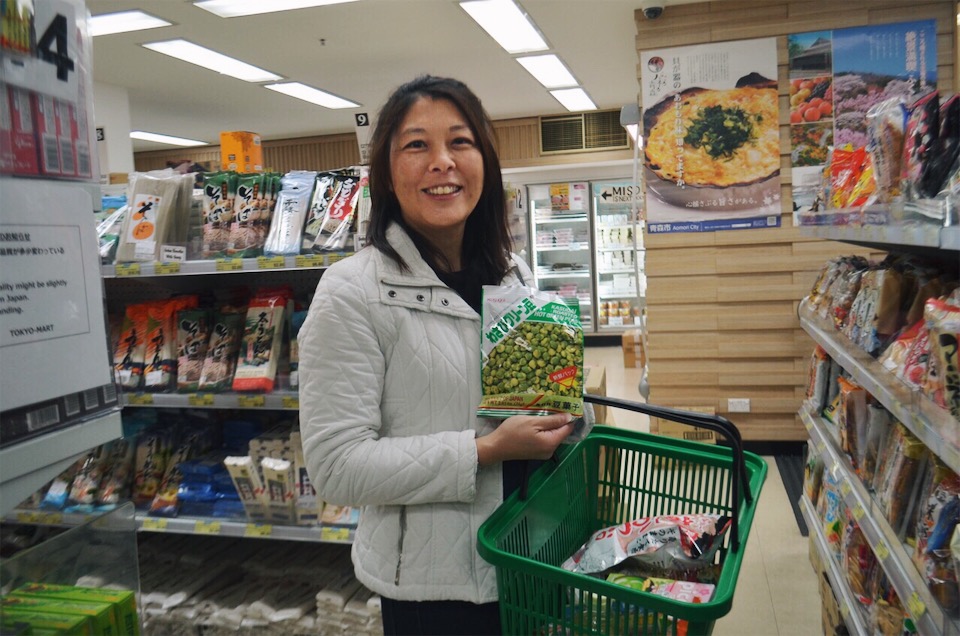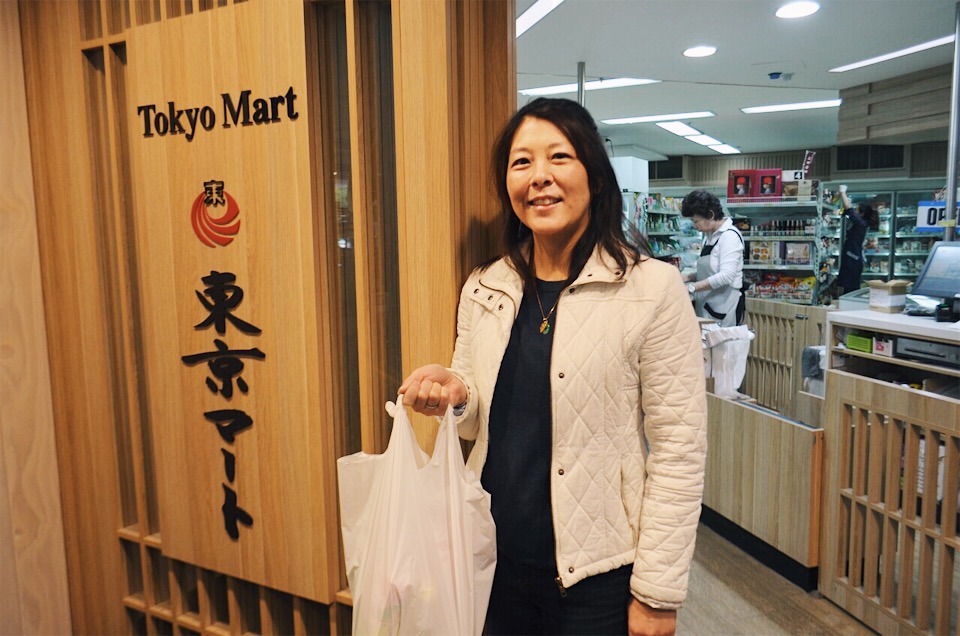 Tokyo Mart has not only authentic Japanese food products but the atmosphere within the store has the same, communal Japanese vibe that is welcoming. Their friendly staff will help guide you to the right products and help you out with any questions you may have about cooking with it. So, are you ready to join Dianne and become a master chef of Japanese home cooking?
Visit Tokyo Mart and start your Japanese cooking journey now!
 Shop 27, Northbridge Plaza, Northbridge
 (02) 9958-6860
 Mon-Wed, Fri 9am-5pm、Thu 9am-6pm、Sat 9am-5:30pm、Sun 10am-4pm
 www.junpacific.com


 www.facebook.com/tokyomartsydney
REGION INFORMATION
COMMENTS