Welcome to the 'little Kyoto' of Japan's snow country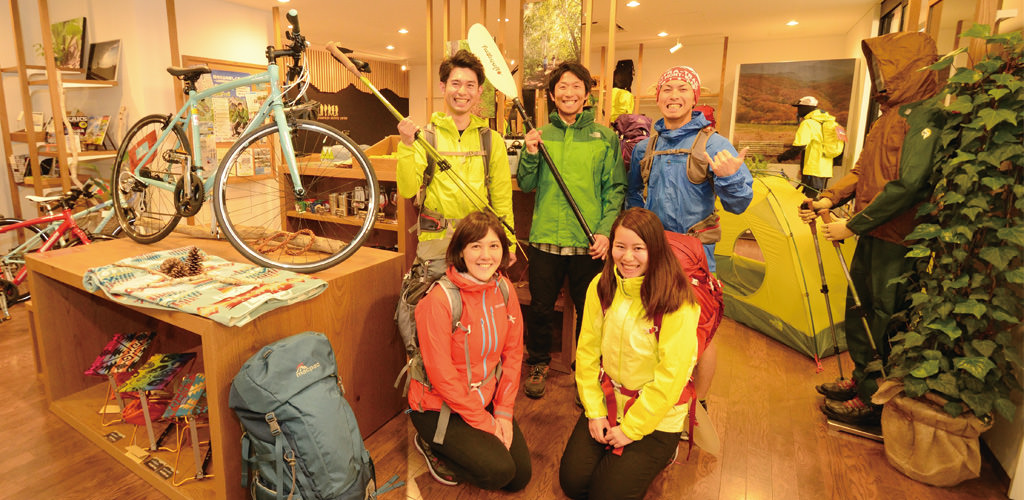 THE city of Iiyama lies at the northernmost tip of Nagano, one of Japan's snowiest prefectures. The Iiyama Valley is at its centre, and the gorgeous landscapes of Madarao Kogen and the heart-shaped Hokuryuko Lake surround the city.
Often referred to as the 'little Kyoto' of the snow country, Iiyama is as rich in snow and nature as it is in culture. Much like Kyoto, many temples, shrines and townscapes of old Japan remain right in front of Iiyama Station. Inside the station is the Shinetsu-Shizenkyo Activity Center, where rental fat bikes (equipped for riding on the snow) and snow shoes can be booked – in addition to a number of great tours of Iiyama's natural and cultural attractions.
The city is also home to unique events that showcase the traditional snow country lifestyle, such as Restaurant Kamakura Village. A gourmet event held during the winter in February, it features the traditional local mushroom hot-pot of 'Noroshi-nabe' on the menu inside an igloo village lit up beautifully at night. The Iiyama Snow Festival happens during the same period in mid-February, and features more local cuisine, a snow sculpture contest and live music.
Iiyama's noroshi-nabe hot pot: a beacon of great taste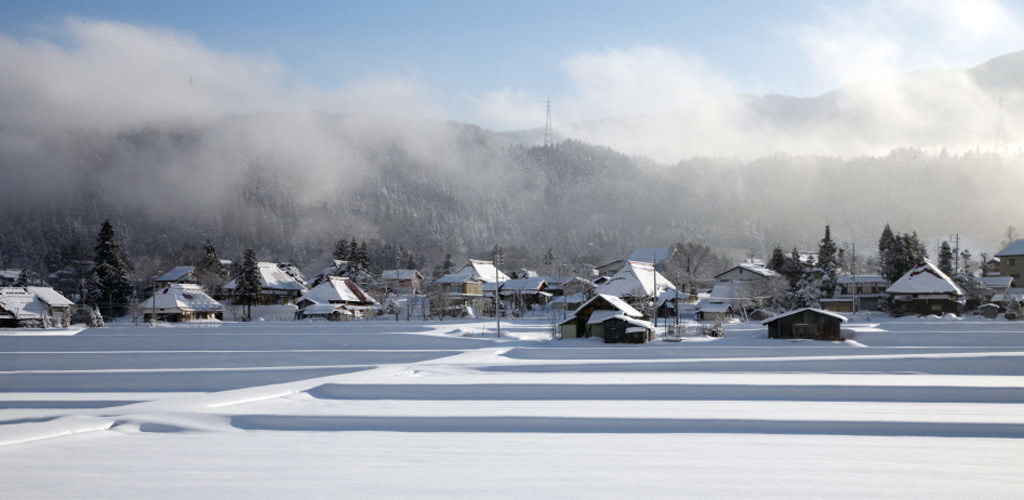 A steaming hot pot dish laden with locally grown produce, Iiyama's winter specialty of noroshi-nabe is inspired by a beacon of a powerful lord. Uesugi Kenshin (1530-1578) had a smoke-signal platform ('noroshi-dai') erected atop the area's Mount Kuroiwa, but today, it is just the noroshi-nabe hot pots which send signals into the chill winter air.
Featuring premium local Miyuki pork and Shinshu miso, as well as locally grown hon-shimeji, enoki and eringi mushrooms and Chinese cabbage, some of the best noroshi-nabe are on the menu at Iiyama's Restaurant Kamakura Village event, from late January to late February 2018. Also keeping the cold out here are delicious onigiri rice balls, made with Iiyama koshi-hikari rice.
The village is an idyllic collection of igloos ('kamakura'), which are enchantingly lit at night and make a memorable place for a get-together. Book ahead by email to the Shinshu Iiyama Tourism Bureau, at info@iiyama-ouendan.net.
---
Getting to the slopes is easy
Iiyama Station is within 30 minutes of three great ski resorts:
Madarao Mountain Resort: 30 minutes by bus
Togari Onsen Ski Resort: 25 minutes by bus
Hokuryu Onsen Family Ski Resort: 30 minutes by taxi
Journey times to Iiyama on the Hokuriku Shinkansen bullet train
Tokyo: 1 hr 40 min; Nagano: 11 min; Kanazawa: 1 hr 16 min
Further information
REGION INFORMATION
COMMENTS