An invitation to get to know Japan in Sydney
Japan and its unique culture continue to fascinate thousands of Australians, and whether it be food, fashion, beauty or traditional arts, more and more are seeking it out at home.
The Ultimate Japanese Staycation Guide takes a tour of the Japanese cultural scene in Sydney, which is responding to what the Japanese would describe as a 'love-call' from everyday Aussies with fresh, authentic stores, food trends and more. See how easy it is to slot a taste of everyday Japan into the Australian lifestyle, and make it more multicultural than ever before – get set to begin your Japanese staycation in 3…2…1…
SUSHI TRAIN
Next stop, food coma!
The sushi train: a favourite of many Australian foodies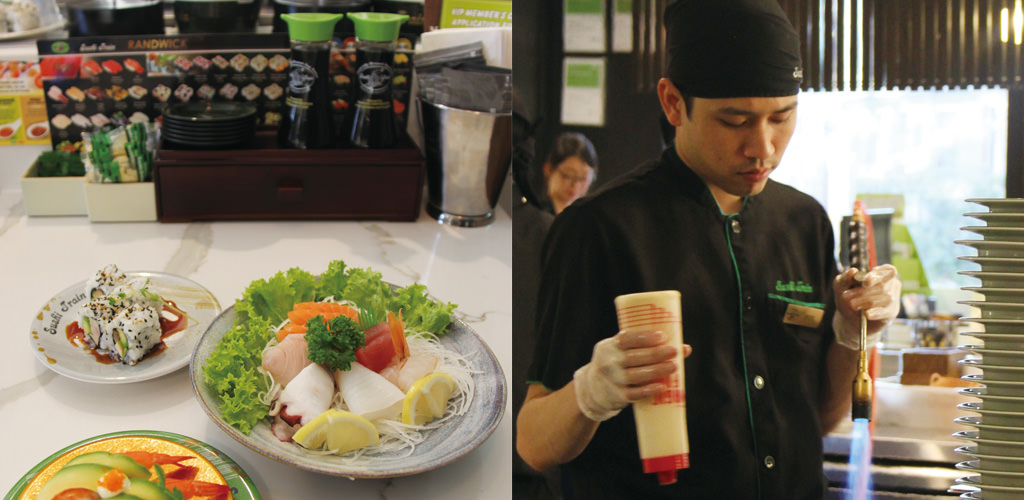 In 1950s Osaka, sushi restaurant owner Yoshiaki Shiraishi was having trouble staffing his small restaurant. After seeing beer bottles on a conveyor belt in a brewery, he was inspired to develop the conveyor belt sushi system that's found all over the world today. Conveyor belt sushi in Japan is known as 'kaiten-zushi', which literally means rotating sushi. It's also known as 'sushi-go-round', and in Australia, 'sushi train'.
The term sushi train originates from the company that brought this truly unique system over to Australia two decades ago. Sushi Train has 46 restaurants across Australia, all serving high quality, but reasonably priced sushi and Japanese food. It is the pioneer of not only the conveyor belt sushi system, but also of reasonably priced Japanese restaurants in Australia.
From day one, Sushi Train has focused on how to create the best authentic Japanese food that caters to Australian tastes; to ensure that kitchen staff have the knowledge and technical ability required to make sushi, the majority are trained by certified sushi experts.
Sushi Train sources its own food, from fresh produce right down to packaged wasabi and pickled ginger ('gari'). Every detail of its menu is carefully tailored to suit the taste buds of Australian customers, with traditional and modern adaptations of sushi such as herb-fed kingfish and grilled salmon – which are some of Sushi Train's most popular dishes.
Sushi Train has turned sushi into a readily available option for Australians eating out, and this is one of the biggest contributing factors to their success. Even for someone who's never experienced sushi train or sushi at all, the whole dining experience is made easy with the conveyer belt system, which enables customers to see their food before they choose. See you at the station!
The Ultimate Japanese Guide Staycation
REGION INFORMATION
COMMENTS