What you need to turn a good trip into a great one
So, can you save money on riding the shinkansen, and free up some more for exploring Japan's never-ending maze of awesomeness? Do you know where to drop your suitcase so you're not heaving it along with you? Here we introduce why Japan is not just a favourite for its incredible attractions: with a fast and reliable transport network, warm hospitality and great services, it is a destination that is constantly making travellers' lives easier. . .
KNOW BEFORE YOU GO
By Ashleigh Dollin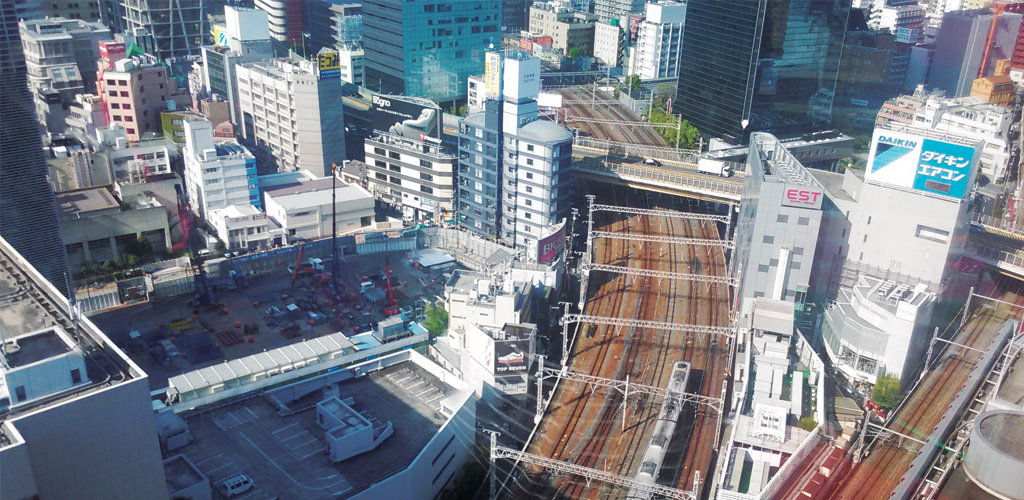 © Ashleigh Dollin
Prepaid SIM card
Data-only and voice/data SIM cards are now available to travellers on tourist visas in Japan, and offer a simple way to stay connected independently.
Mobile Wi-Fi router
Renting a mobile Wi-Fi router provides a fast internet connection outside of free coverage areas in major cities and accommodation – a great choice when you need a solid mobile hotspot.
Japan Rail Pass
With almost complete access to Japan Rail (JR) services, this pass enables you to zip around at more than 200 km/hr on the shinkansen, and see an incredible amount for less over a set period.
International Driving Permit
To drive in Japan, you will need to carry an International Driver's Permit (IDP) with your Australian driver's licence. IDP's must be obtained prior to entering Japan.
Luggage delivery
Luggage couriers are indicated by the 'Japan. Hands-Free Travel' logo at airports, hotels, stations and convenience stores, and will ensure you avoid having to negotiate crowds with heavy baggage.
COMMUNICATING IN JAPANESE
Circle and cross gestures


Circle: 'maru'
Pronunciation: 'mah-roo'
Means the same as: thumbs up
Looks like: a circle with your index finger and thumb
Try it: say something, or point to it and make a 'maru'
Cross: 'batsu'
Pronunciation: 'bat-soo'
Looks like: crossed index fingers, palms or forearms
Means the same as: a shake of the head
Try it: say something, or point to it and make a 'batsu'
Handy words and phrases

Konnichiwa Hello.
O-negai shimasu Please.
Arigatō Thank you.
Hajimemashite Pleased to meet you.
O-genki desu-ka? How are you?
Genki desu I'm fine.
Sumimasen Sorry/excuse me.
Daijōbu desu All good.
Eigo de o-negai dekimasu-ka? Can I please have that in English
Itadakimasu Let's eat. (lit: 'receive'.)
Kanpai! Cheers!
Oishī desu It's delicious.
PLANNING YOUR TRIP
CLIMATE
SAPPORO has a subarctic climate, with heavy snowfall in winter, and monsoon-free summers.
Jan -5.9 – -1.3 / Apr 4.2 – 12.4 / Jul 17.6 – 25.0 / Oct 6.9 – 14.6
SENDAI has an oceanic climate, with cool summers, mild winters, and a monsoon.
Jan  -0.8 – 6.2 / Apr 7.7 – 16.5  / Jul 20.3 – 26.6 / Oct 11.2 – 20.4
NAGANO has a dry central highland climate, with a high seasonal variation in temperature.
Jan  -3.8 – 4.9 / Apr 6.8 – 19.7  / Jul 21.1 – 30.3 / Oct 10.3 – 20.4
TOKYO has a central highland climate, with hot, humid summers, and dry, clear winters.
Jan 1.8 – 10.6 / Apr 11.3 – 20.3 / Jul 22.1 – 29.7 / Oct 15.3 – 22.6
OSAKA has a dry Seto Inland Sea climate, and is known for exceptional humidity in summer.
Jan 3.4 – 10.3 / Apr 12.5 – 21.3 / Jul 24.8 – 32.6 / Oct 16.8 – 24.8
FUKUOKA has a warm temperate climate, with a June-July monsoon and September typhoons.
Jan 4.4 – 9.9 / Apr 13.4 – 21.3 / Jul 25.5 – 32.7 / Oct 18.6 – 25.1
NAHA has a subtropical monsoon climate, with long, humid summers and September typhoons.
Jan 14.9 – 19.9 / Apr 20.9 – 25.7 / Jul 27.6 – 32.6 / Oct 25.9 – 30.1
All figures are monthly averages for 2016, as released by the Japan Meteorological Agency.
MONEY
Cash payment is common at local businesses, while credit card payment is generally accepted at high-end retailers in major shopping areas, resorts, hotels and inns. The easiest way to pay for everyday items at convenience stores, stations and many other places is with a PASMO or Suica prepaid card.

Yen denominations
Coins: ¥1, ¥5, ¥10, ¥50, ¥100, ¥500
Notes: ¥1,000, ¥2,000, ¥5,000, ¥10,000

International ATMs
7-Eleven, Family Mart, Japan Post Bank, AEON Bank

Consumption tax
8% (may be added at checkout)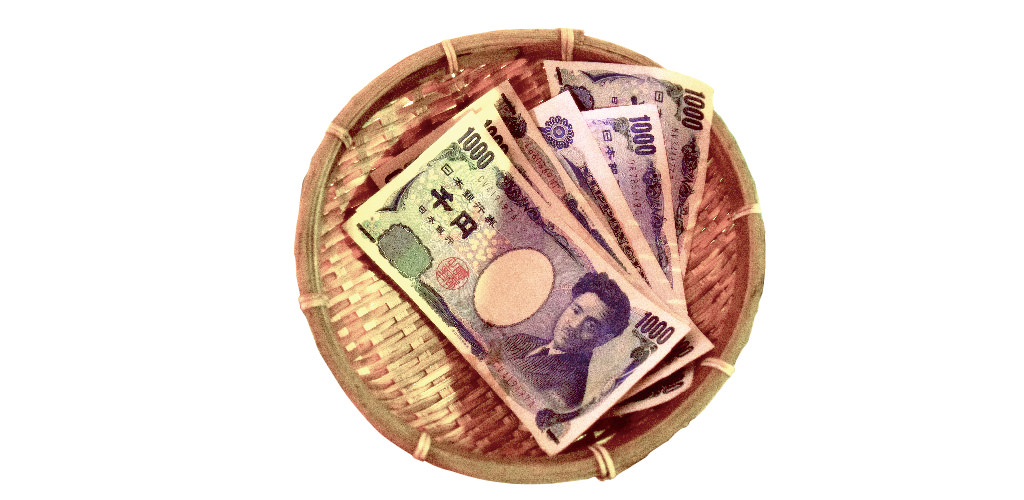 © Nathan Eden
PEAK TRAVEL SEASONS
• New Year: Dec 27-Jan 4
• Obon Buddhist Festival: mid July, mid Aug
• Golden Week: Apr 29-May 5
A combination of public holidays, and cultural and religious festivals make these three seasons some of the most crowded, expensive times to visit Japan. Locals travel extensively both at home and abroad, so bookings are recommended well in advance.
TIME, VISAS AND HEALTH

Time zones
• Japan Standard Time (JST): GMT+9
• Australian Eastern Standard Time (AEST): GMT+10, GMT+11 (DST)
Visas
Australian passport holders can visit Japan for up to 90 days without a visa
Health
Some categories of medicine require import certificates for Japan, available through the Embassy of Japan in Australia; no vaccinations are compulsory
GETTING AROUND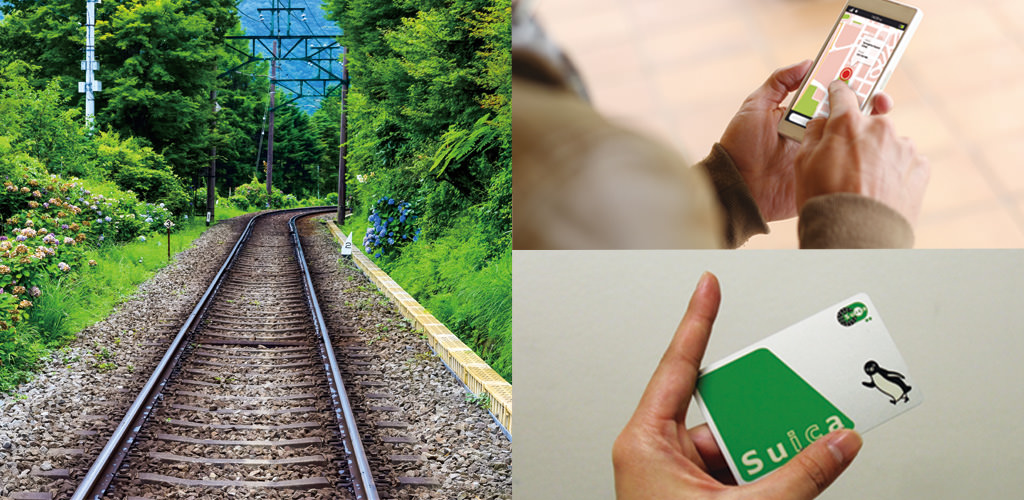 © Nathan Eden

TRANSPORT
Japan's rail and metro network provides excellent local and inter-city transport, with free wi-fi access commonly available at major city stations. Japan Railways (JR), Kintetsu, Odakyu, the Osaka Municipal Subway, Tokyo Metro and other providers offer great discount tickets for travellers; some must be arranged before travel to Japan, so it pays to check which networks operate in the area you'll be visiting.
To board a local bus, grab a ticket when you hop on and pay the difference in cash at your stop. Meanwhile, when catching a taxi, the driver will open the left rear door automatically.
Domestic flights in Japan are competitively priced, and provide direct access to outlying destinations such as Okinawa – where renting a car is typically the easiest way to get around. Australian driver's licence holders staying in Japan for up to 90 days may drive with an International Driver's Permit (IDP), which are available from state and territory motoring clubs.
PASMO AND SUICA SMART CARDS

Commuters in Japan not only tap on and tap off with prepaid Suica and PASMO cards at station ticket gates; they use them to pay for taxis, and make purchases from vending machines, convenience stores and other shops with IC payment facilities. Either card is as handy as the other for everyday travel around Japan, and can be purchased from a station ticket machine. Cards can also be topped up here, and at convenience stores.
HOW DO JAPANESE ADDRESSES WORK?
'We couldn't read any of the signs and there were no building numbers or street names – so we couldn't find it.' Sound familiar? If you've been to Japan, you'll know that this is a classic case of new visitors experiencing its address system. One or more of the following will help you to navigate it successfully: an English map (available at tourist information centres), a mobile GPS app, and a helpful taxi driver or passer-by.
SHOPPING
HOW TO SHOP WORRY AND DUTY FREE IN JAPAN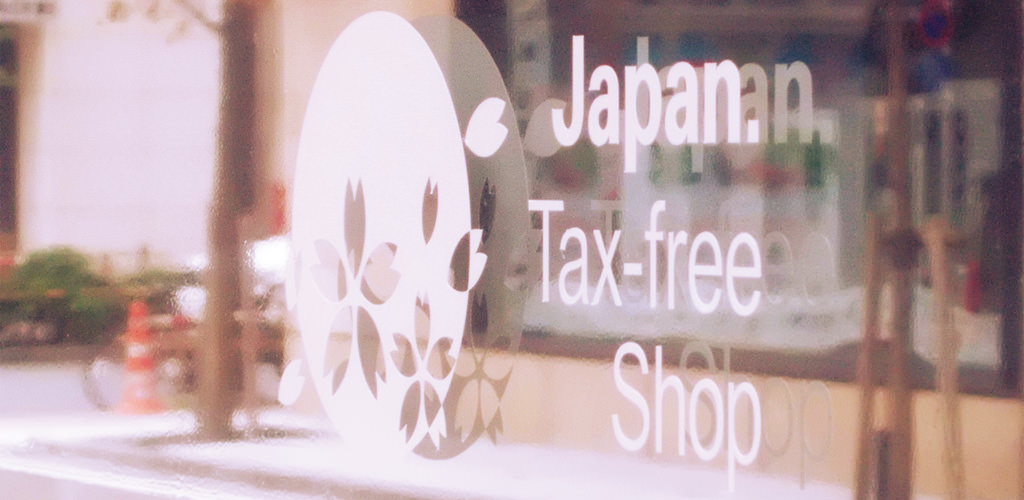 Temporary visitors can be exempted from paying Japan's 8% consumer tax at not only duty-free shops, but any store that displays a tax-free shop logo. To qualify, you must make a minimum purchase of ¥5,000 for consumable items, and a minimum of ¥10,000 for general items. Claim at the check-out or the tax-refund counter in store by presenting your passport; there you will be given a form that will be collected at
Shop with the real Japanese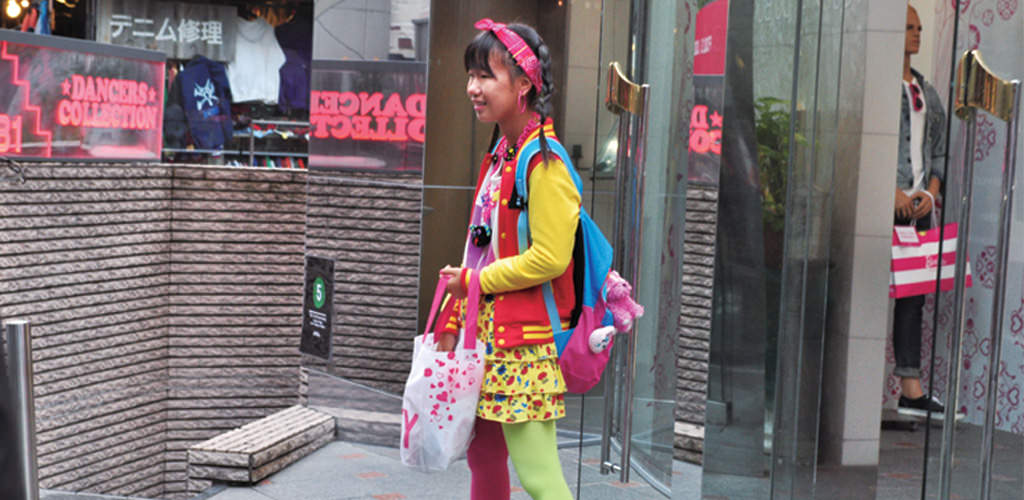 © Joel Mabel
Did you know that the real fashionistas of Harajuku, Tokyo, are often found in the hidden backstreets away from the crowd? Streets like Cat Street and Haranihon-Dōri are lined with small independent designer boutiques. They showcase extremely creative and unique works by Japanese designers; it almost feels like you're shopping at a wearable art gallery. You can also find fantastic vintage items there – great news for ethical shoppers who want to stay away from large mainstream stores.
DINING AND DRINKING
THREE ESSENTIAL JAPANESE RESTAURANTS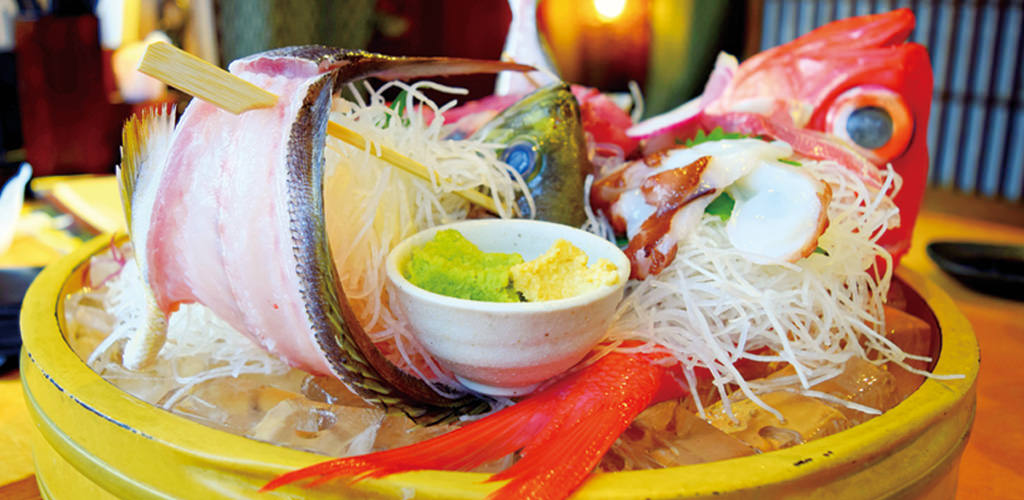 © Nathan Eden
Sushi-ya suit all seafood budgets, for everything from casual conveyor belt cruises up to Michelin-starred splurges. Where office workers go to loosen their tongues as well as their ties, and where friends meet for good times are izakaya, a uniquely Japanese version of a pub – only the food is typically amazing. Do as the locals do and slurp your noodles when at a ramen-ya; notoriously competitive, these noodle restaurants offer top quality for minimal wallet
Why visit an izakaya?
By Nathan Eden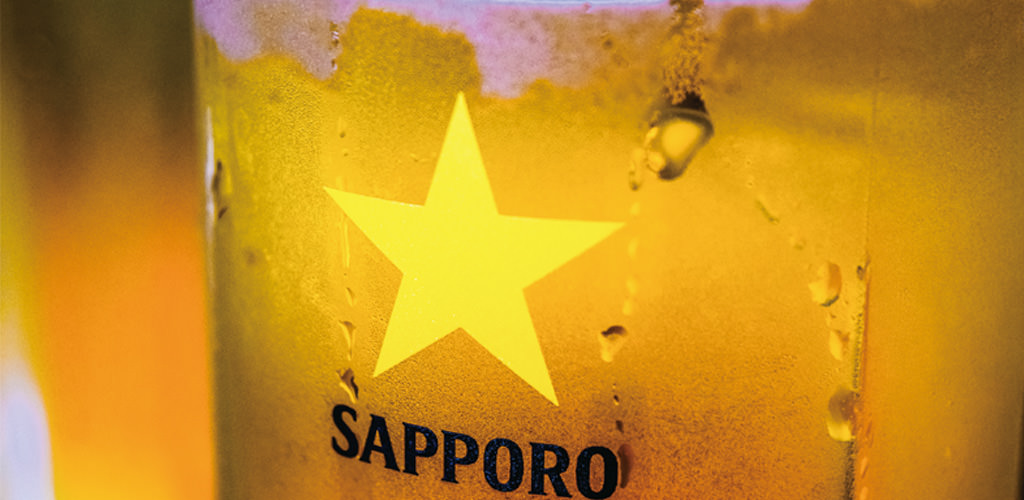 © Nathan Eden
Japanese culture is typically perceived as quiet and reserved, but inside the walls of an izakaya, it's quite the opposite. You'll find a vibrant and friendly atmosphere, where beer washes down an extensive selection of tapas-style dishes. Order anything from sushi and sashimi to noodle dishes and grilled chicken platters; when coupled with beer and sake, the result is a truly Japanese experience, perfect for making new friends and gaining local insights.
Cover photo
COMMENTS