"…one of Hokkaido Powder Belt's best resorts."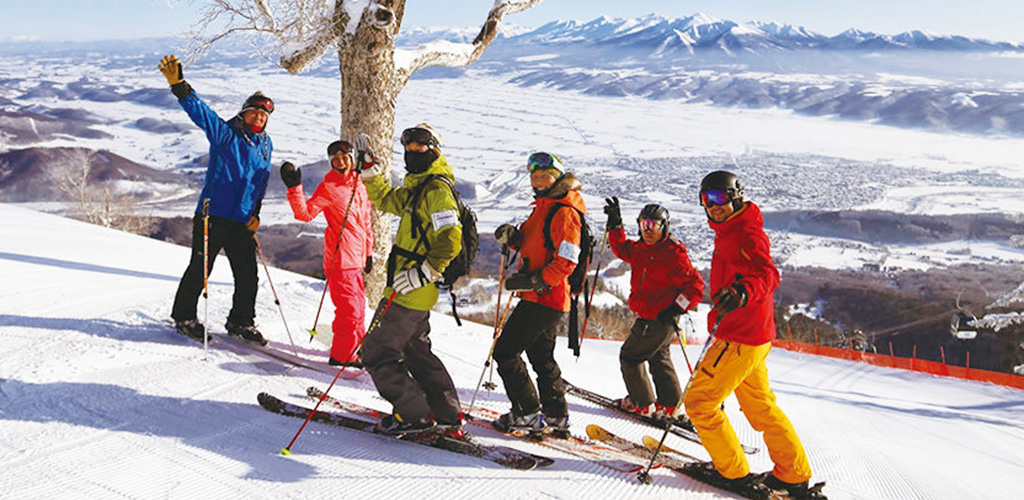 Furano Ski Resort has some of the lightest, driest powder in Japan there is to be enjoyed. Peeling off the embankments as you criss-cross down the slopes, it falls finer and drier than resorts near the coast thanks to lower inland humidity, and stays fresher for longer in temperatures that can plummet to -30°C. The resort has a vertical drop of 964m from the summit, down into ski-in, ski-out accommodation below.
On the way you'll find 24 different courses stretching for 25km across two zones, which are connected at the mountain top by a lift. The Kitanomine Zone and the Furano Zone – that has the longest season of the two – are open from late November to May. While some of the courses are challenging enough to have hosted FIS World Cup events, there remains a good spread for beginner and intermediate riders.
They are complemented by a range of excellent touches; night skiing until 8pm and a friendly snow school. To settle into Furano Ski Resort, sign up for a free guided tour in English with one of the Furano Ski Hosts, and enjoy their welcome to what is one of the Hokkaido Powder Belt's best resorts. 40% of the area is beginner friendly, it also means it's seniors-friendly. Lift passes have a discounted rate especially for seniors, so why not bring the grandparents along on your trip to Furano? Kids under the age of 12 get to ski for free, and at the base of the Furano Zone is Family Snow Land where families can try out activities like snow rafting, cross country skiing and snow tubing. Young or old, there's no holding back for anyone at Furano Ski Resort.
The resort holds exciting activities for the adults too – the best of it all being the Furano Snow Festival. The festival saw its 50th anniversary in 2015 on the 31st of January and the 1st of February. A whole lot of events go on during the two days, including fireworks over the snow and an all-night ride. The all-nighter, which went until the early hours of the morning was preceded by plenty of delicious food and drink, and continued on with lashings of powder snow.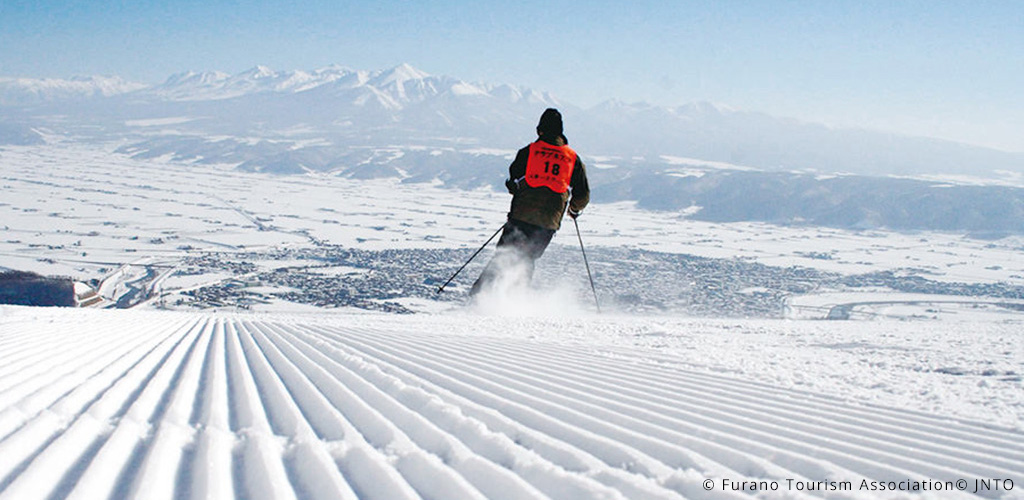 www.princehotels.com/en/ski/furano.html
Nakagoryo, Furano-shi
2 +81-167-22-1111
Days 8:30-17:00, Nights 17:00-20:00
Travelling times to Furano Ski Resort Asahikawa Airport: 1 hr 5 min (bus), New Chitose Airport: 2 hrs 50 min (car)