www.shigakogen.co.jp  |  7149 Hirao, Yamanouchi-machi, Shimotakai-gun  |  2+81-269-34-2231  |  Days 8:30-16:30  |  Tokyo: 3hrs 30 min (car), Osaka 6 hrs (car)
QUALITY FROM THE TOP DOWN
From the 2,000-metre summit of Mt Higashidate, the heart of the Higashidateyama Ski Area, the distant peaks of Hakuba and Myōkō fan out spectacularly across the horizon of the Japan Alps. The scale of this view is as breathtaking as the runs that fly down the mountain. Famously covered in some of the finest, driest powder in the Shiga Kogen resort area, its longest run extends for five kilometres – making it one of the longest in the area.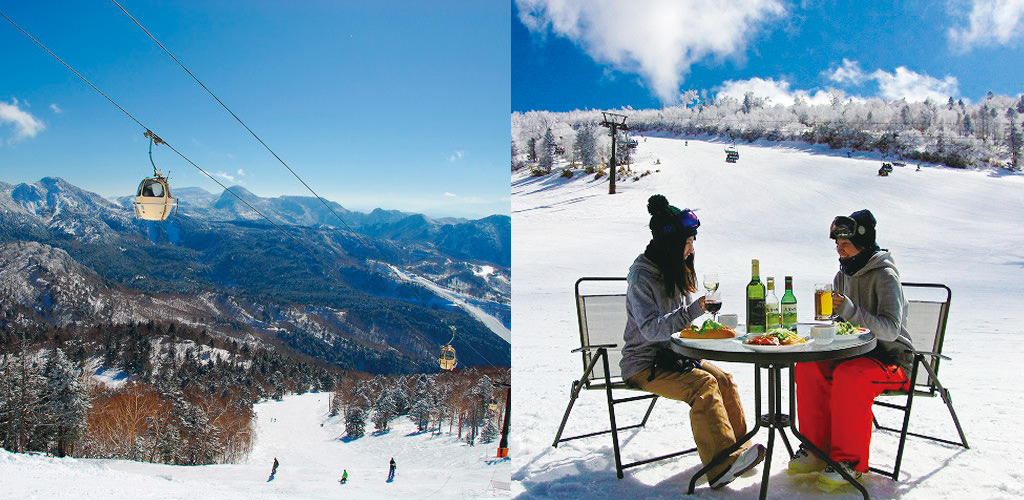 A set of refurbished gondola cabins will be unveiled for the 2016-2017 season at Higashidateyama Ski Area, designed as new versions of its long-serving fleet – known lovingly as the 'Shiga Kogen Flying Eggs'.
Veteran skiers give this ski area their stamp of approval for its slalom course, selected for giant slalom races in the 1998 Nagano Winter Olympics, and its quality powder burns; it also has powder burns designed specially for beginners, and whether you're on skis or a snowboard, there is space here to enjoy making tracks at your own pace.
Regardless of ability, the view from the summit at Higashidateyama Ski Area is a must-see; head to the cosy, inviting restaurant at the observation deck, and enjoy it over a delicious meal.
REGION INFORMATION
COMMENTS