http://www.nacadventures.jp/en/  |  Otoe, Otoe-cho, Fukagawa-city  |  2+81-166-72-3000  |  Days 8:00-17:00  |  Travelling times NAC Otoe Powder Cat  Asahikawa 30 min (car), Furano 1 hr (car)
PRIVATE JAPOW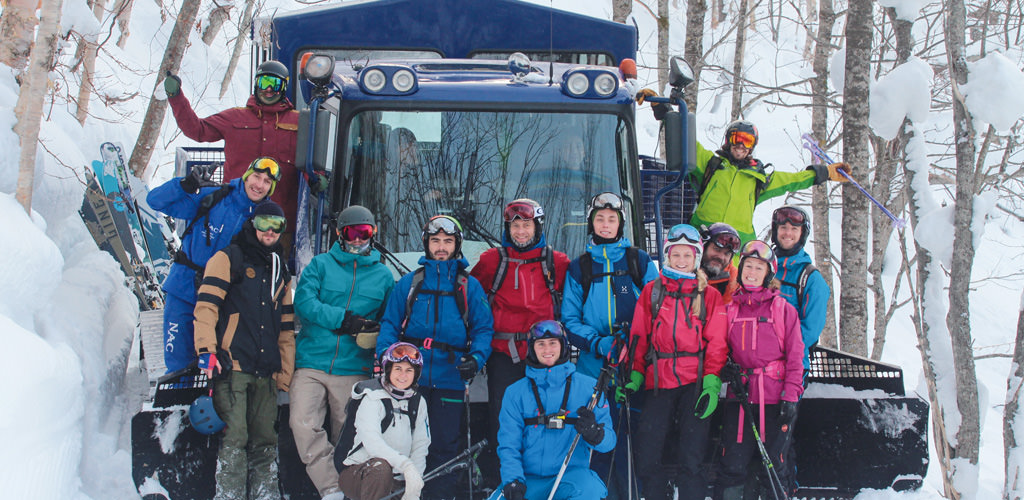 As the first company to introduce adventure tours to the Niseko and Mukawa areas of Hokkaido, and the largest adventure company in Japan, Niseko Adventure Centre (NAC) aims to provide unique and memorable adventure experiences with an emphasis on safety.
NAC's Otoe snowcat tours deliver on two fronts: Central Hokkaido's famed champagne powder, and cat skiing. When you think cat skiing, expect something better than feline mogul masters.
Not dissimilar to the machines that groom ski runs, a snowcat is a large over-snow vehicle. Imagine you are with a dozen people and two certified powder guides in a private ski area, no hiking, no long ski outs, but the comfort of a fully equipped luxury snowcat to get you to the top after each run.
Based out of Otoe, near Kamui ski links, participants can get deep in light floaty powder snow without competing against crowds. As NAC only runs one cat at a time, your group will have exclusive access to an old ski resort with endless terrain and spectacular views.
The tours are suited to intermediate and advanced, and every tour is accompanied by two guides who are qualified guides; they will pick out the best lines, while helping you improve your powder skiing or riding technique.
After a morning of adrenalin and pow shots, participants will be taken to lunch at a local restaurant to unwind. Shuttle bus pick-up and drop-off is available from Furano.
REGION INFORMATION
COMMENTS