If you are a keen golfer who has always wanted to visit Japan, the best way to get an incredible cultural and professional experience is with Paul Sheehan. Paul has shared his experiences as a professional golfer to give you an idea of what it's like to play golf in Japan and the stunning experiences you can have. Being immersed in the Japanese lifestyle and culture for so long, Paul has fallen in love with the history and culture of Japan. It is because of this that Paul created a Japan Golf Tour business called 'Elite Japan', a tour group that organizes unique golfing, travel and cultural experiences for those interested in Japan Golf. Paul was very kind to partake in our interview, so let's discover Paul's journey across the land of the rising sun!
From your pro golfing perspective, what was your first impression when you played golf in Japan?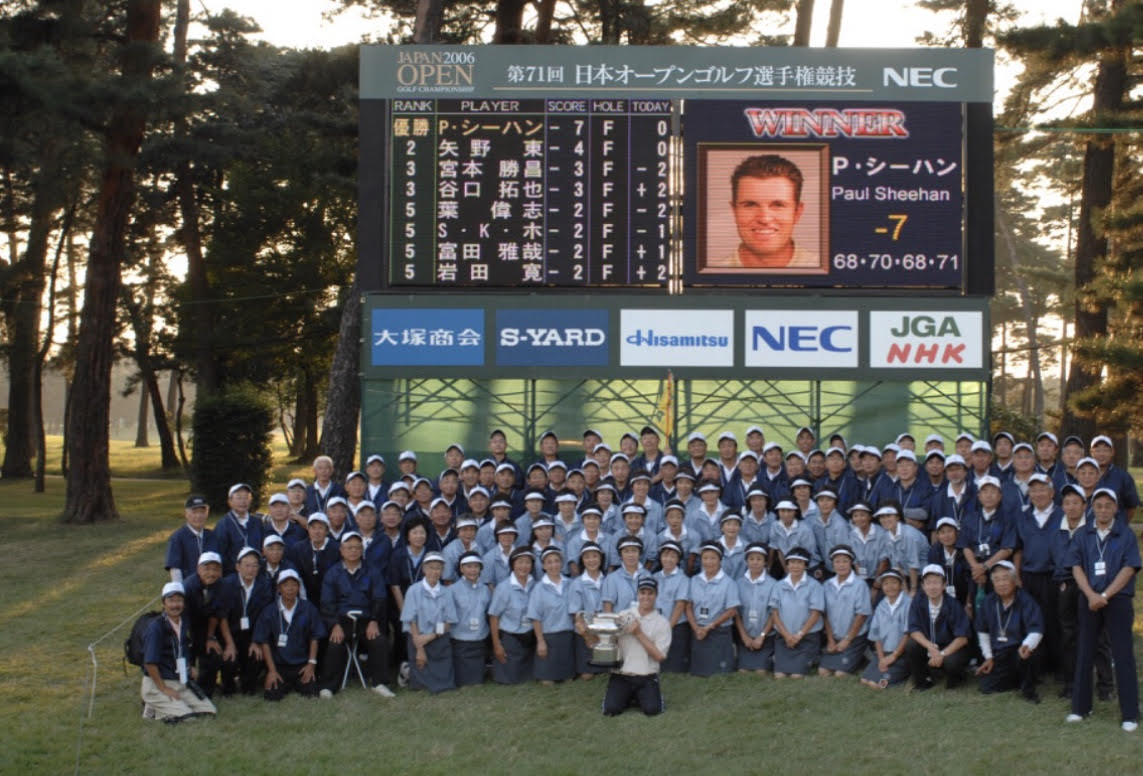 So firstly, when I first arrived in Japan in 2002 what really appealed to me was the fact that, if you're traveling from Australia, the time zones are very similar making it very easy to adapt. Other reasons include the ease of traveling around Japan, how clean the place was, how safe you felt, the love of the food, how friendly the people were, and then the extraordinary one, their love of golf. There are many great golf courses in Japan, and these were all the things that I really remember vividly when I traveled to Japan, and when you get to experience that you just want to do more and more of it.
What brought you to come and play golf in Japan?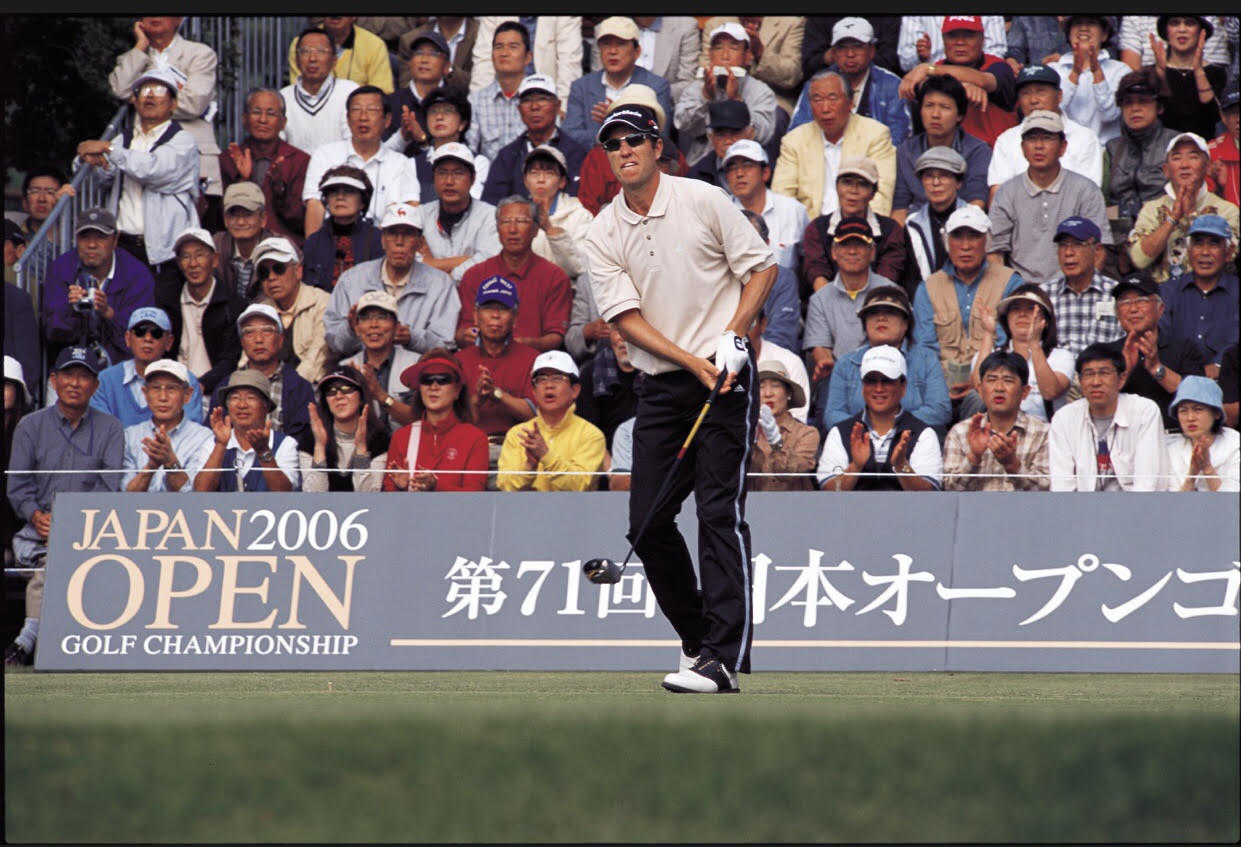 I think it came down to two key people. Brendan Jones, who's another golfer who plays in Japan, he's become a very successful foreign golfer. We play a lot of golf together and he said, "Paul, you should consider playing in Japan, because you can still live in Australia, it's easily accessible and it's a great place to play golf". I also had a very good friend who retired in Coffs Harbour, which was my hometown. He's a Japanese senior captain for Japan Airlines. We played golf a lot together and we'd become very good friends, he said, "Paul, you should really consider going to play golf in Japan". These two people were very influential for me to go over and explore Japan and everything grew from there. I'm probably a bit of a homebody, so I really enjoyed that I could live in Australia and commute to Japan and play golf, it is my second home basically.
Was there anything you found different or surprising when you played in pro golf tours across Japan? 
The condition of golf courses in Japan are close to being the best in the world, especially from a green condition point of view. When we were playing tournaments in Japan week in week out, I found that the courses were a little bit softer in Japan because of the rainfall. The two things that really stood out for me for golf in Japan were one, the condition of the golf course being incredible. Then also that generally the fairways are a little bit narrower in Japan compared to the rest of the world because of the shortage of land. So, they were the little things that were different compared to playing in other countries.
Also, there are always very good crowds as golf is very popular in Japan. They were very respectful, they also understood golf and appreciated good golf. From a tournament point of view, they were very well organised, everything was very efficient, which is very much part of the Japanese culture.
What is the biggest difference between being a regular golfer and being a pro golfer in Japan?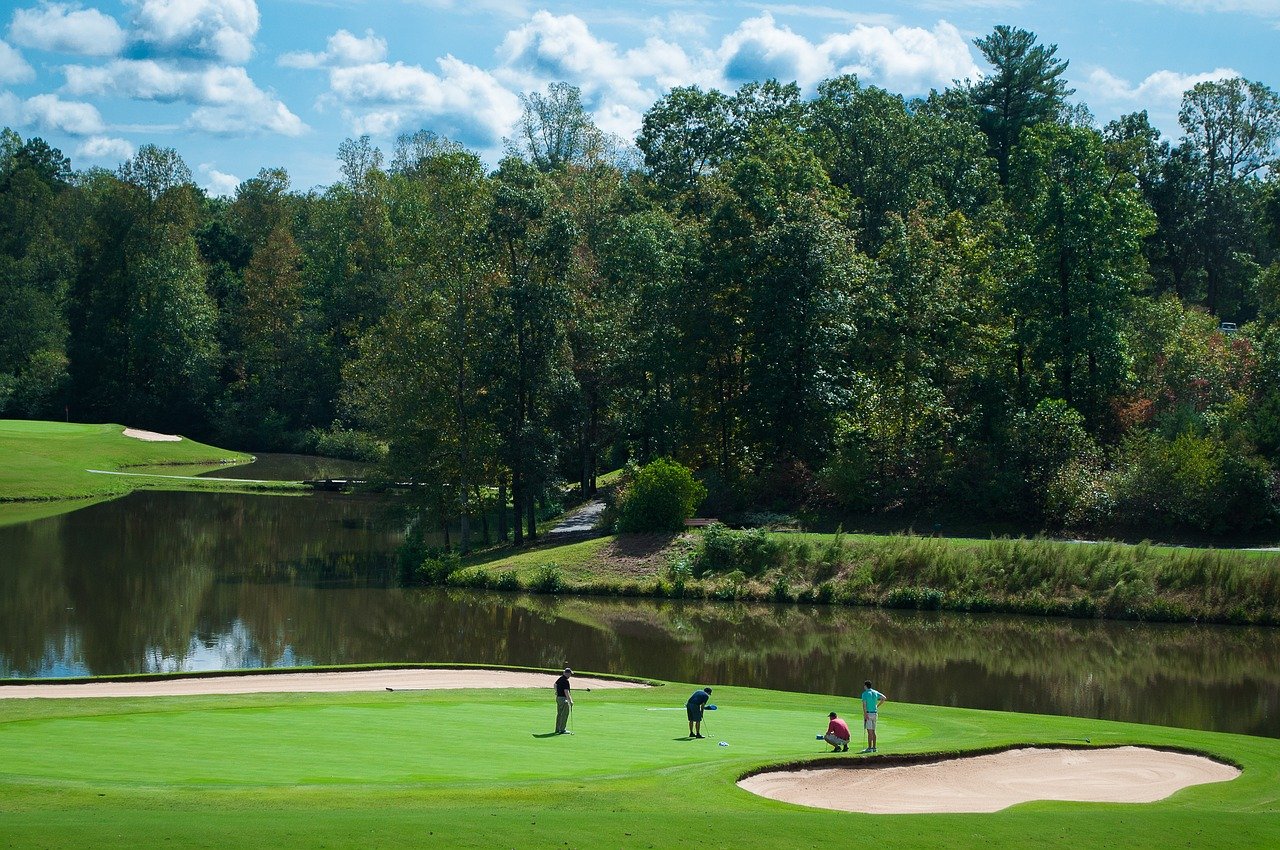 The biggest change for travellers playing golf in Japan, is that they have to wait after nine holes to have lunch, that is very much the Japanese way. However, in the professional tournaments, that didn't happen for about 75% of the tournaments held towards the end of the year because there was less daylight. But the service is fantastic, and the food is incredible at the golf courses. The great thing about golf in Japan, you can pretty much play for years even if you change locations. There are the private golf clubs, and from a price point of view, I think there's a bit of a myth that Japan is a very expensive country. I certainly don't think that's the case anymore. I think there is certainly value for amateur golfers to be able to play there, especially people who are wanting quality and wanting a good product.
What are some distinct/unique characteristics of Japanese golf courses that do not exist in Australia? Are these characteristics different from golf courses across the world?
Definitely the caddy system is very different. A majority of the time you travel with your caddy together in carts, and generally there won't be one cart that has four people in it. In Australia, it's very rare to have caddies. Also, there are some rules around amateur golf where you might have in Japan, they call it 'playing for', where if you get a shot out of bounds, you can drop one down the fairway. There's also a lot more internal out of bounds in golf courses. Also, people who play golf in Japan, they want to go and have a Japanese holiday. They don't want to eat at Western restaurants, they want to eat at Japanese restaurants, also Onsen experiences, they want to experience Japanese culture.
Are there any secrets that Japan golfing has which are not yet known to Australian golfers?
I think what we're trying to do is show our clients unique areas and experience those different little nuances in each region. One of the most popular places for us Australians is Hokkaido, during the summertime the weather is beautiful, there's no humidity, the seafood up there is some of the best in Japan. Many Australians have travelled to Hokkaido for skiing and it always surprises them how beautiful it is, especially in the summer and the open space that Hokkaido has to offer. That's just one destination! There are many other really popular destinations. In the Hyogo prefecture, Kobe has great golf courses very close to the hotel. There is fantastic food like Kobe beef, also the temples and shrines are truly a sight to behold. So it's really about trying to share different experiences within multiple regions at different times of the year.
It was very much after I retired from playing professional golf. I had people from Australia asking me if I could help them play some golf in Japan. It all stemmed from this, people started reaching out to me, because they knew I had spent a lot of time in Japan, they asked, "Paul, can you help me? Can you help us play some golf in Japan? We'd love to be able to go there because Japan interests us." Comments like this really helped inspire me to start 'EliteJapan'.
Please tell us some of your clients' testimonials regarding their golf experiences in Japan. What was the most impressive aspect for them?
I will share with you some of those testimonials with what we've got on email. When people come on our trips, because of my experience in Japan, and being well respected, they find that they have great access to golf courses and get well looked after. They find it's very much the new frontier for golf travel, most of my clients have travelled the world playing golf but they've never really thought about Japan as a golfing destination. I'm really trying to introduce Japan to the world and show them that Japan is another great golf destination. I'll share some of the testimonials with you, here is one from Melissa Rothfield,
She had this to say:
"Last October I joined Paul Sheehan on a fantastic golfing trip to Japan. We were a group of men and women (only one couple) and we started off in Tokyo and worked our way from there to the provinces. We played some spectacular courses and ate some amazing food. None of which could have been achieved without Paul San. In fact, once we left Tokyo I wouldn't have been able to order anything! Thanks to Paul's language skills. Japan is kooky and amazing and not to be missed. Their golf clubs are so beautiful. I can't wait to return and do the Hokkaido trip".
Another kind review we got came from Steve Lilley and he said:
"I have been on two absolutely outstanding golf tours with Elite Sports which were conducted, like a composer, by Paul Sheehan. Paul won the Japan Open and various other tournaments in Japan and as a result became entitled to invitations to play some events on the USPGA Tour. He is treated with legendary golfer status when visiting golf clubs of the highest ilk in Japan. All courses are accessible to Paul and Elite Sports. Courses in Japan are of an excellent standard and guarantee a great golfing experience. I am able to compare against courses throughout the world and rate golf in Japan as competitive to most destinations. The great benefits of golfing in Japan include: similar time zone to Australia, relatively short overnight flight, great dining experiences with outstanding food and of course, great golf and camaraderie with caddies and polite Japanese culture."
Where are your favourite areas or courses to play golf and why? Any hidden golf gems?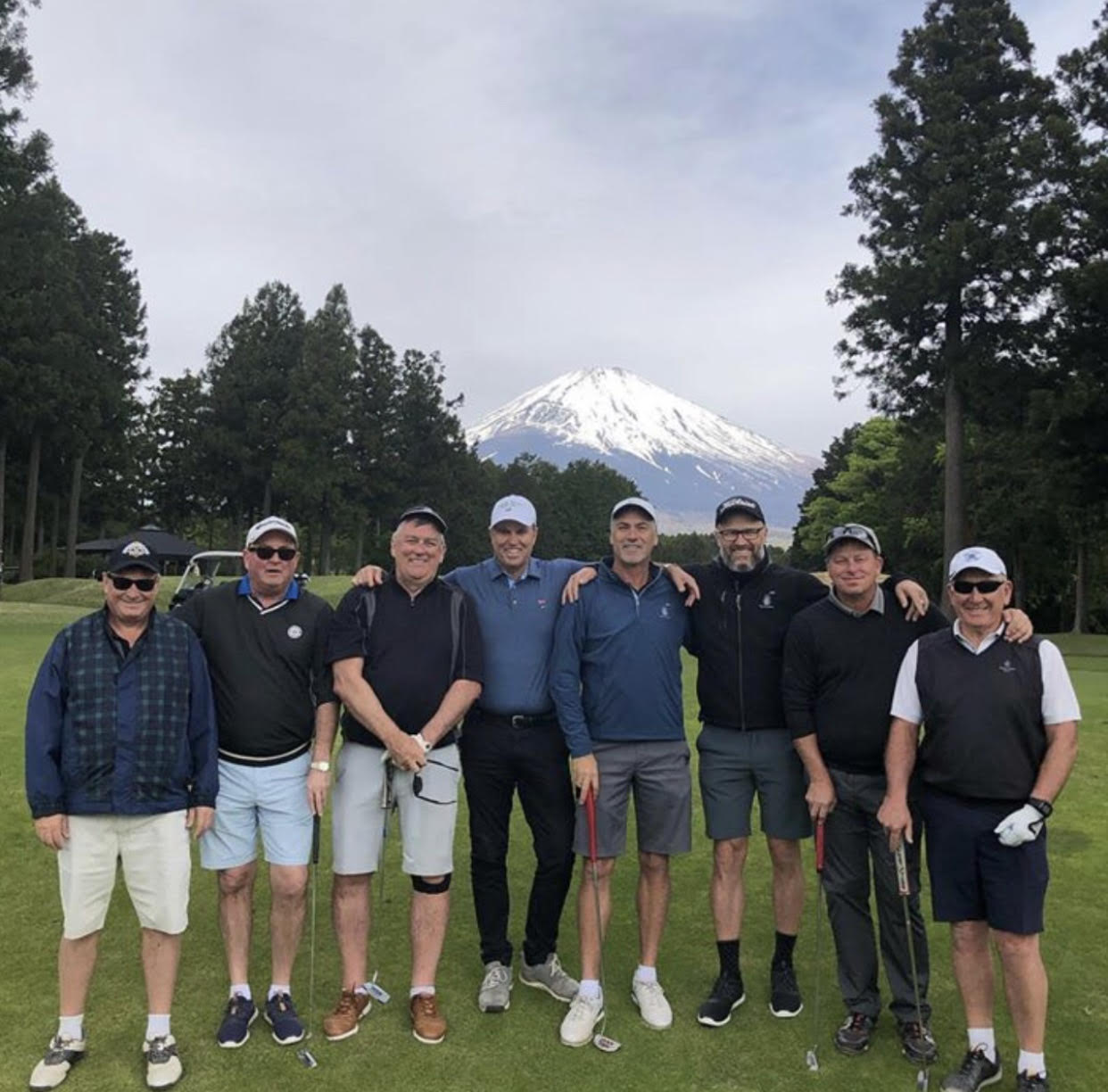 It changes depending on the seasons. But generally, I very much love going to Hokkaido in the summertime. I also love going to play golf in the Shizuoka area and the Hakone area around the iconic Mount Fuji because the view is just spectacular. To be able to play golf and have Mt. Fuji as a backdrop, it's just mesmerizing. I love seeing the reaction when our clients see it for the first time, and I still love seeing it. Tokyo is always a place that we love to visit because it's such a busy city, there's so much happening and their technology is incredible. There's beautiful art, that's also another big part of our tours, is going to see a lot of the museums and cultural sites. There are so many different areas like Osaka and Kobe. I haven't taken Australians to Okinawa as of yet because from Australia, it's logistically a little bit tricky, but I've travelled there, and we have guided other clients from around the world to Okinawa. Miyazaki is also fantastic for golf. There are so many different regions, Kanazawa is beautiful in the summertime, it's really a matter of trying to understand what the clients want and then being able to tailor something to them. Kyoto is obviously one of those very 'rich in culture' areas too, that's also very popular with our clients. It's really about understanding what the clients want and then designing it in a way that they will enjoy.
Besides golf, what are some of your favourite activities to do in Japan? Do you have any Japanese food you like?
For me personally, it's catching up with friends of course, but it's also very much about the food. The two things are definitely playing golf in Japan and playing at a lot of great golf courses, but the food is a real standout. I strive to try and eat the delicacies at whichever region I'm in from beautiful restaurants and experience all the different types of Japanese food in specific regions, for example Teppanyaki in Nagoya.
Then it's also experiencing the culture and history of Japan. Because it is a Japanese holiday, it's very important for me to be able to experience Japan and understand Japanese history and their culture through temples and shrines in different regions. Also, the museums in Japan are world class and a lot of golfers love art too, they also love food so they're really all the things that I like to do on every trip.
All I can ask is that I encourage people to try. Come over and experience playing golf in Japan, because we know how much the Australian people and international travellers have enjoyed it, all I did was just encourage people to go and try it. Through our expertise I also think we can really guide people and design something that suits each individual person according to their budget and their needs.
It's important for us to communicate the culture of playing golf in Japan, for example taking your shoes off, going into the bathrooms, at some of the golf courses arriving with a sports jacket and putting it in your locker. Whether it's valuables and putting them into the lockers at the entrance of the golf course. Also stopping after nine holes and just being polite, respectful and not being loud. These are really important, we especially want people to respect the Japanese way of playing golf, that's really important to us as well.
Paul Sheehan

Born in 1977, Paul Sheehan is a former professional golfer who has played on golf tours including the PGA Tour of Australasia and the Japan Golf Tour. During his career, he ranked in the top 100 of the Official World Golf Ranking, achieving 8 professional wins including The Japan Open and The Victorian Open. By falling in love with Japan as well as the golf scene in Japan, he established 'Elite Japan', a campaign to promote Japan as a lavish golfing destination for international golfers. Making the most of his experience and the strong relationships he built with golf course owners over the years, his golf group tours offers access to exclusive and private golf courses as well as a truly authentic Japanese culture for an unforgettable experience.
COMMENTS