THE CITY OF TREES AND WATER
Exploring Morioka, Iwate's historic castle town
Morioka's famous rock-splitting cherry blossom tree, the "Ishiwari-zakura" is almost as old as the history of the city as a prominent feudal castle town.
This beautiful feature of the local heritage trail is believed to be between 350 and 400 years old, dating back to the era when Morioka Castle was first established by the local Nambu clan. 
The castle presided over this natural meeting point of three rivers, which functioned as key trading routes in Iwate, and the imposing stone walls that still remain are known as one of the three great castle ruins of the Tohoku region.
The Tohoku Shinkansen bullet train has put Morioka within two and a half hours of Tokyo, and the city is a popular base in Iwate with a great variety of attractions. They include local art, handicraft and cuisine, hot spring retreats like Tsunagi Onsen, and the Baeren microbrewery.
NAMBU CAST IRONWARE
The Nambu clan worked to establish Japanese tea ceremony culture in Morioka, in turn supporting the production of cast ironware that has become a symbol of the city. The traditional method still used by local artisans can involve almost 70 meticulous steps, creating a sophisticated, aesthetically beautiful product designed to last a lifetime. Discover Nambu cast ironware in Morioka's traditional Konya-cho area, which is a stop on the Denden-mushi loop bus route through the heart of the city.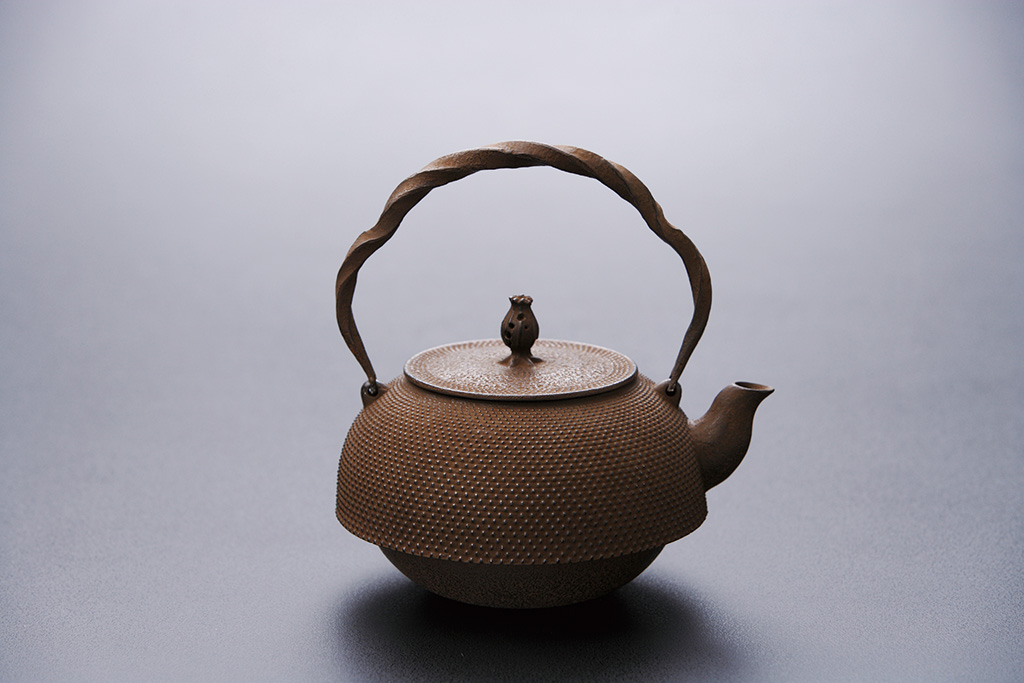 MORIOKA HANDI-WORKS SQUARE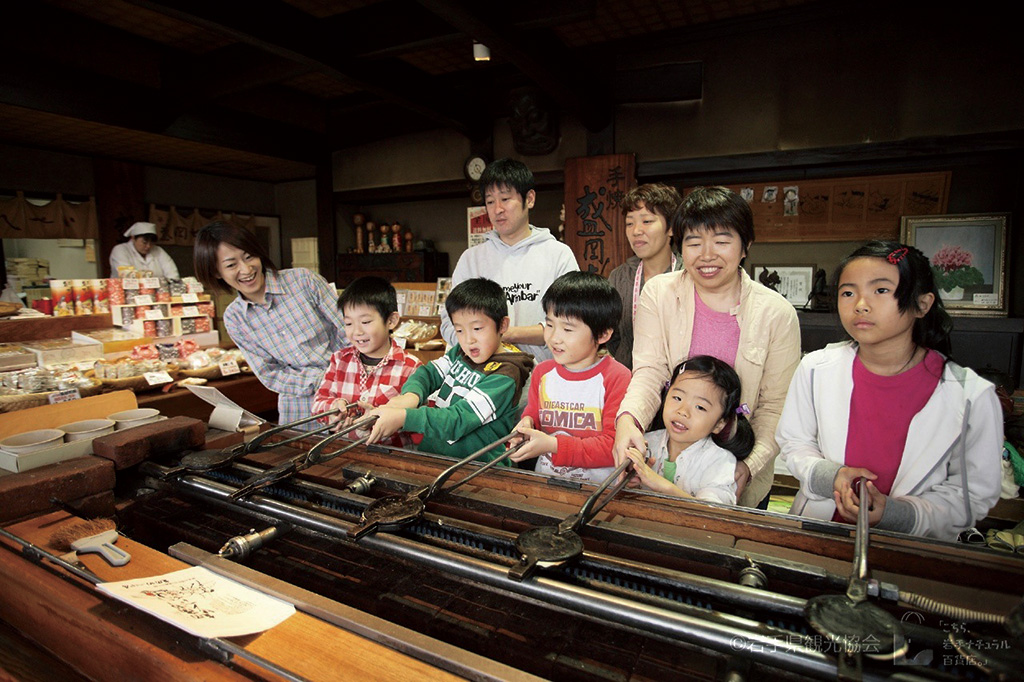 Morioka Handi-works Square gives its visitors a hands-on taste of local food and craft in 14 different workshops, and makes shopping for it fun and exciting, with an exhibition area filled with more than 3,500 different specialty items. Favourites include Nambu cast ironware, waffle-like senbei rice crackers, and sweet dango rice dumplings. Morioka Handiworks Square also features a interesting replica of an l-shaped "Nambu magariya" traditional farmhouse, and is just 35 minutes from Morioka Station. To get there by bus, board a service bound for the Tsunagi Onsen hot spring village.
DENDEN-MUSHI LOOP BUS
This convenient service departs from Morioka Station every 15 minutes, and covers a variety of historic and natural attractions in the heart of the city. Some of the most popular are Iwate Park, featuring the ruins of Morioka Castle, the Kami-no-hashi Bridge, and the historic neighbourhood of Zaimoku-cho. Priced affordably at ¥100 for a single ride or ¥300 for a day pass, the full journey covers 5.7 km in 35 minutes, and is a great way to experience a snapshot of the different eras of Morioka.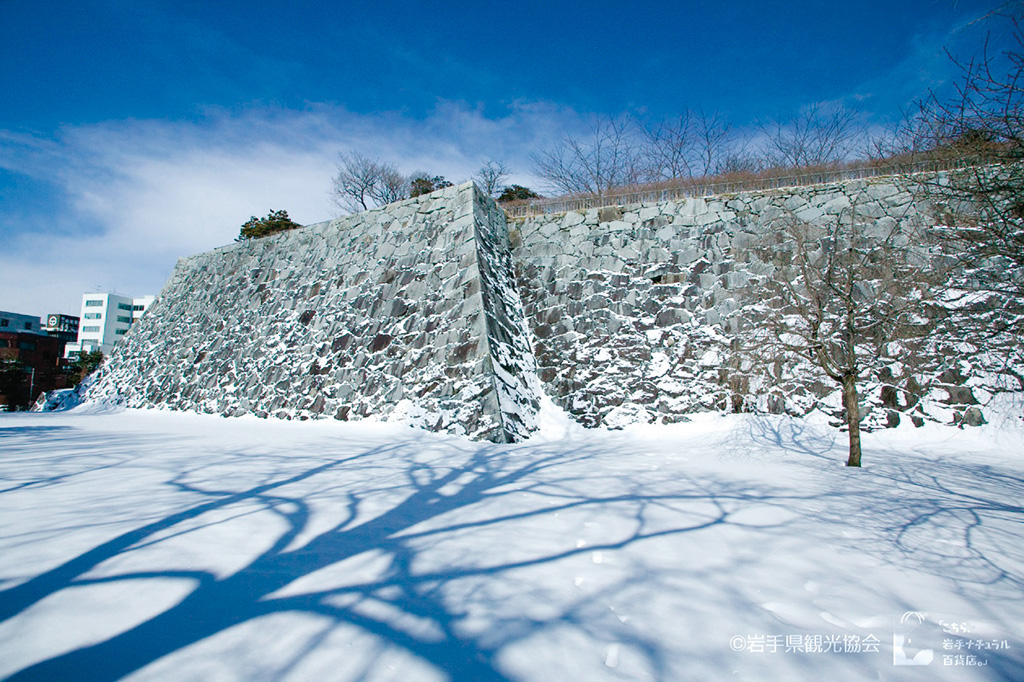 LEARN MORE
www.odette.or.jp/ (Japanese only)
EXCITING WINTER TOURS AROUND HACHIMANTAI AND MORIOKA
Eight winter tours around Morioka are available from Appi, in addition to two tours that cover the Hachimantai area. Here is a taste of the excitement you can add to your snow holiday by joining one…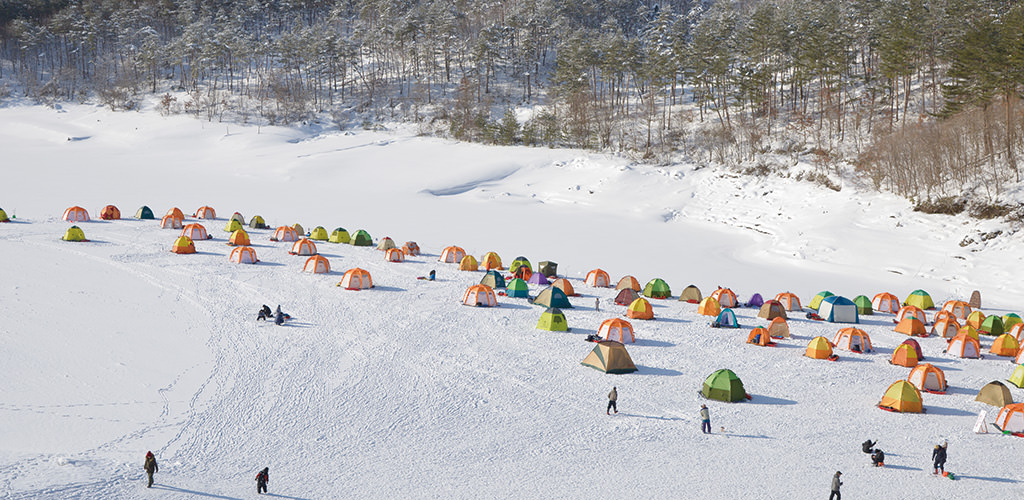 HACHIMANTAI RURAL TOWN NIGHT TOUR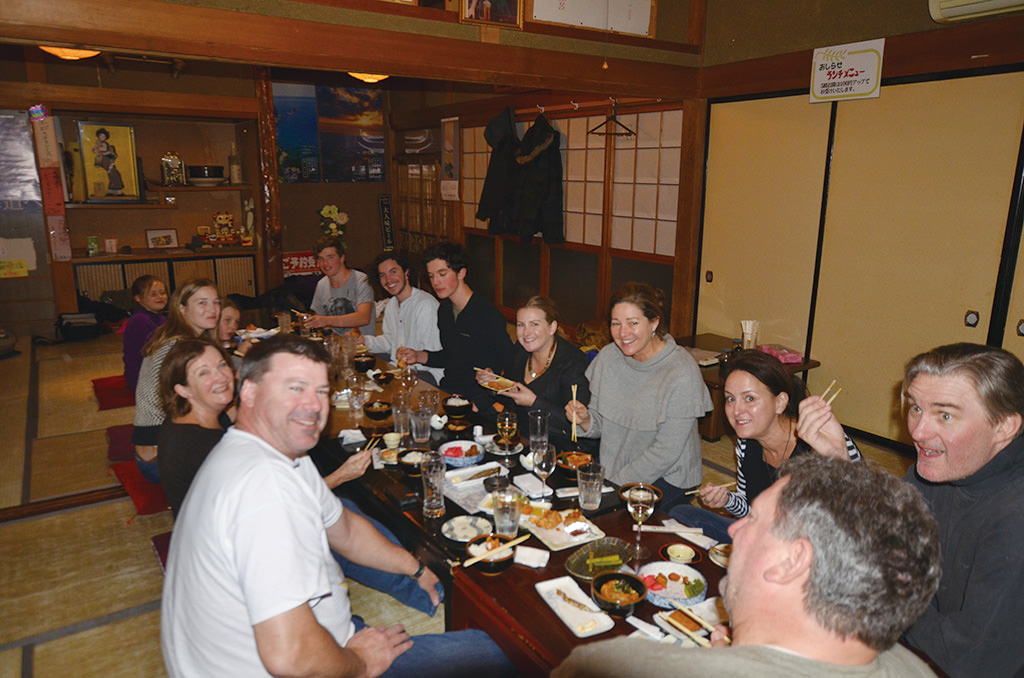 If you're staying at one of the hotels or pensions around Appi, this tour of Hachimantai Rural Town is a great way to finish a day on the slopes. The route puts 20 different izakaya bars, and sushi, barbecue and noodle restaurants on the menu for guests to choose from for the evening, all offering a variety of local specialties. Buses are scheduled to depart for the area from Appi every Saturday, Tuesday and Thursday between December 19 and 29 2015, and January 5 through until March 5 2016. Bookings are required at the Hotel Appi Grand reception by 3 pm the day before.
WAKASAGI (LAKE SMELT) FISHING TOUR
Seafood lovers will enjoy this trip from Appi to Oshida Dam, a popular local fishing spot for "wakasagi", or lake smelt. Just like eskimos, participants make a hole in the ice, drop a line in and wait for the fish to start biting, hauling their catch up into a tent pitched over it on the lake. The fresh fish makes for a tasty lunch on the tour, which requires advance bookings and is scheduled to run on dates between February 4 and 21, 2016.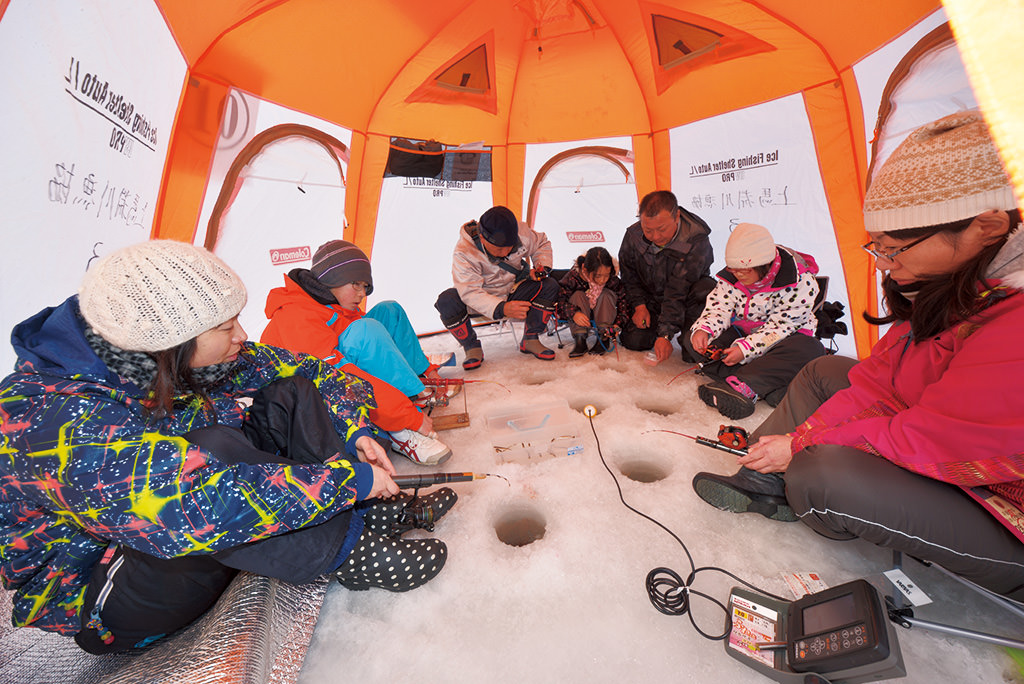 MORIOKA YUKI AKARI FESTIVAL & DINNER TOUR
The snow covered-walls of Morioka Castle are illuminated with a beautiful colour projection that forms a backdrop to the snaking arrangements of candles, lanterns and sculptures glowing in the city's Iwate Park during mid February. Known as the Morioka Yuki Akari Festival, it starts this tour from Appi off with a magical, romantic mood fitting for the Valentine's Day time of the year, and combines well with a delicious buffet dinner of fresh and healthy seasonal Japanese cuisine.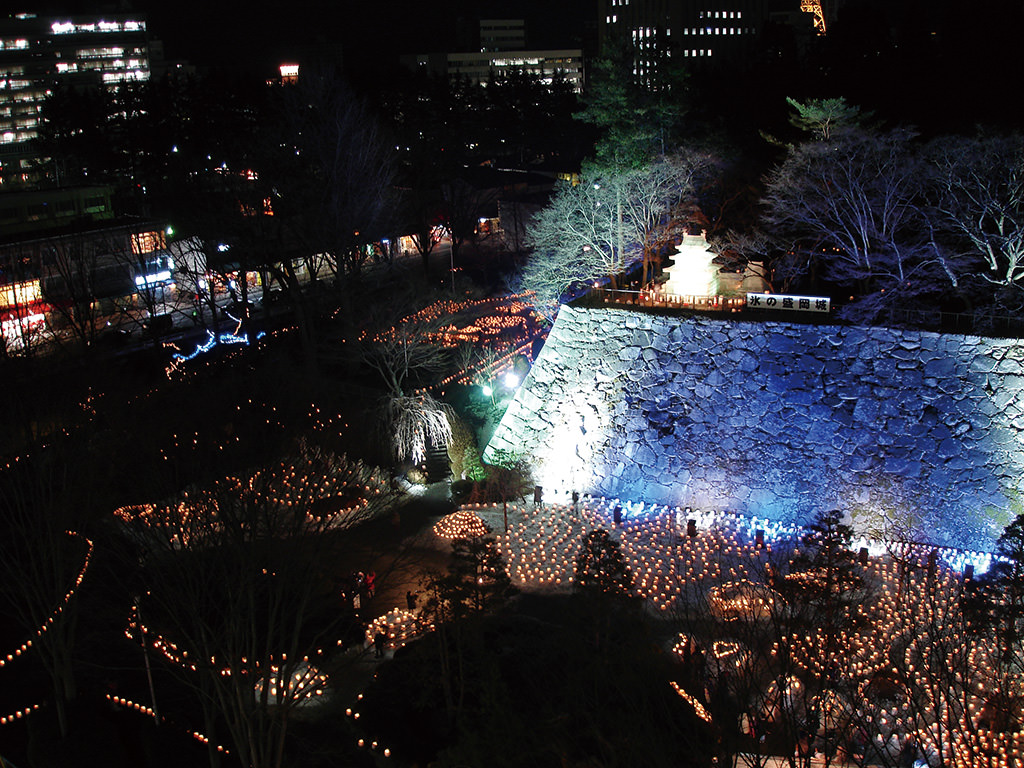 HINA MATSURI & WANKO SOBA TOUR
Morioka's list of heritage buildings includes the Nanshōsō, a charming Meiji-era mansion with splendid gardens. The mansion holds an exhibition of vintage dolls during late February to celebrate the Hina Matsuri, a doll or girls' festival, and is combined on this tour from Appi with a visit to a local wanko soba noodle restaurant. One of the three famous noodle dishes of Morioka, wanko soba are designed to be enjoyed in small saucers at a social get-together – which often turns into an eating contest decided by the person with the biggest stack.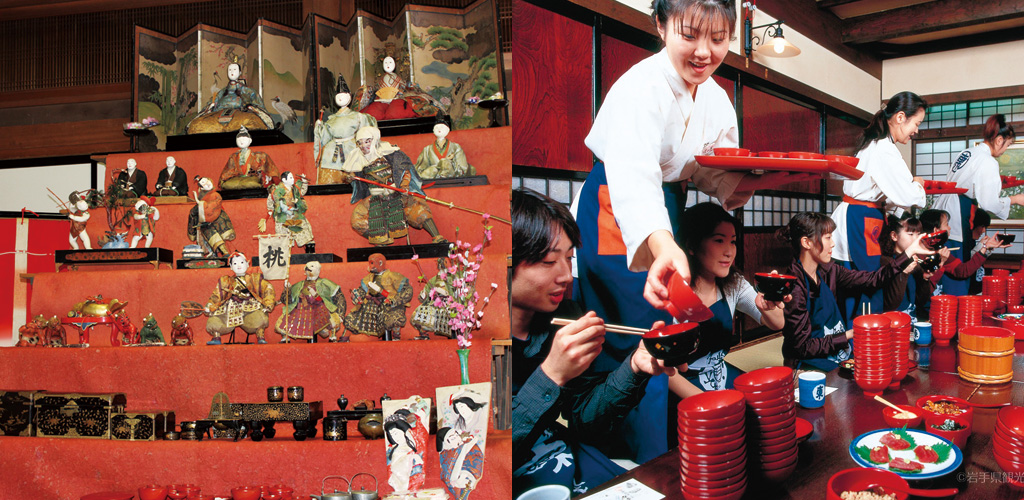 LEARN MORE
www.appi.co.jp/foreign_country/english/winter/accommodations/night.html
TOUR BOOKINGS & ENQUIRIES
appi_english@ihr.co.jp
---
APPI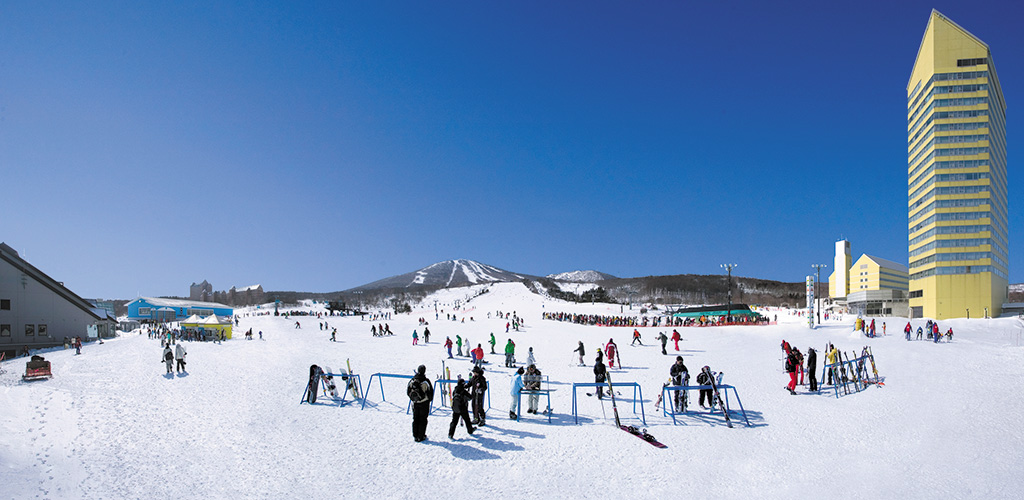 Three stylish, modern hotels lie at the heart of this all-season outdoor playground among the rugged peaks of Towada-Hachimantai National Park, which turns into one of Japan's biggest and best snow resorts in winter. With plenty of great snow activities and day tours to enjoy in addition to its expansive variety of runs, Appi is an impressive destination for a snow holiday in Iwate.
HACHIMANTAI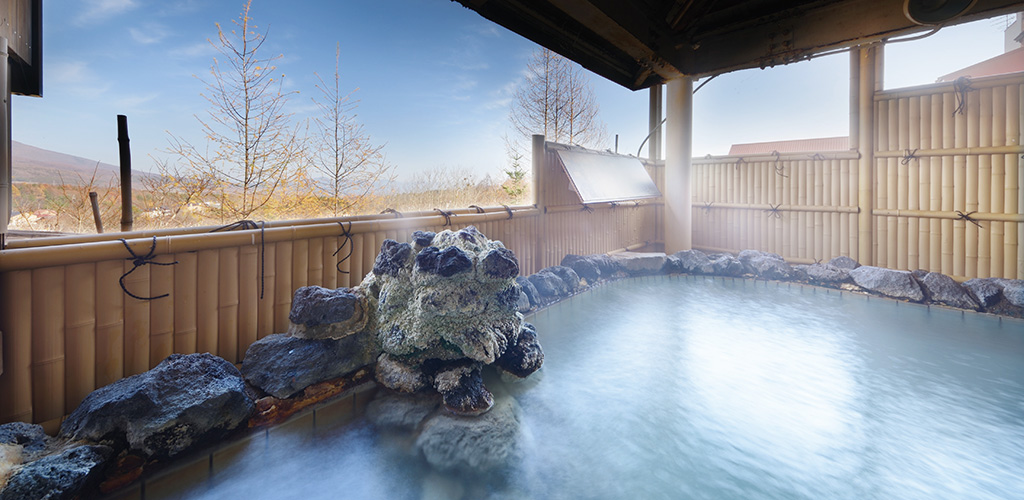 The centrepiece of the Hachimantai City area is the colourful Hachimantai volcanic plateau, a magnet for lovers of the great outdoors, hot springs and the region's local cuisine. Sitting high up at an altitude of 1,613 m, it is inundated with huge amounts of powder snow throughout the winter, and dominating the Hachimantai skyline is the 2,038 m Mt Iwate, the highest peak in the prefecture.
MORIOKA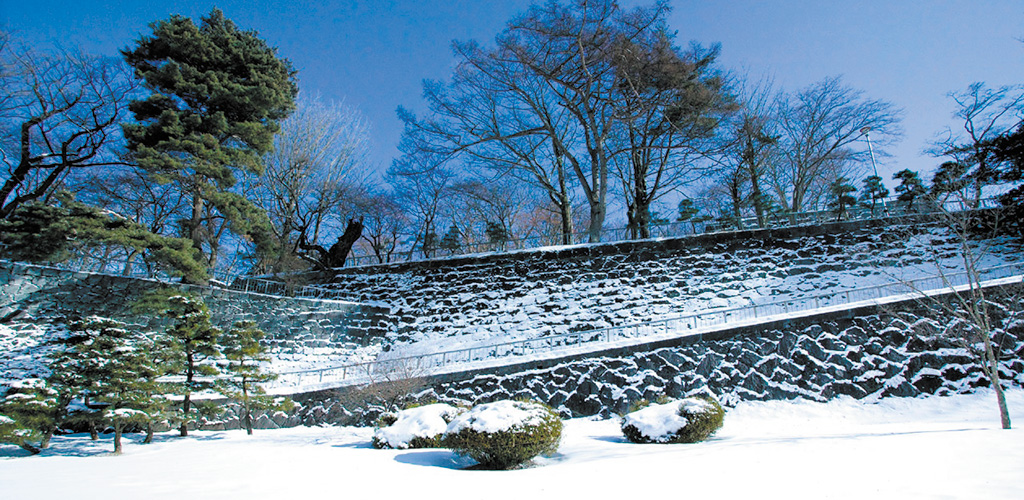 Dwarfed by Mt Iwate on the horizon, the castle ruins and beautiful heritage buildings around Morioka's central business district reflect its long history as Iwate's capital. The city is also a centre of local art, craft, and cuisine, and one of its biggest winter highlights is the famous Yuki Akari candle and lantern display around the ruins of Morioka Castle in Iwate Park.
SHIZUKUISHI,AMIHARI & IWATE KOGEN SKI AREAS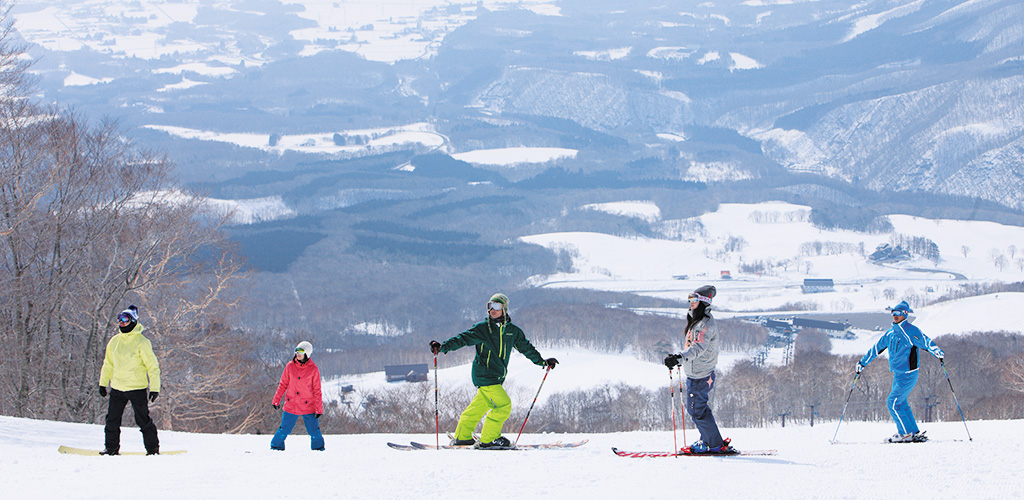 Although they're a supporting cast to Appi by comparison of size, the Shizukuishi, Amihari and Iwate Kogen ski resort areas are no lightweights when it comes to powder snow, scenic runs and facilities geared to support everyone from pros to young kids just learning to ski. Conveniently located within an hour of Morioka, they are also a great day trip for visitors based in the city.
REGION INFORMATION
COMMENTS