> Two interconnected resorts famous for deep 'Madapow'
> Amazing tree runs, natural bowls, jumps and half-pipe
> Ski-in, ski-out accommodation with delicious local dining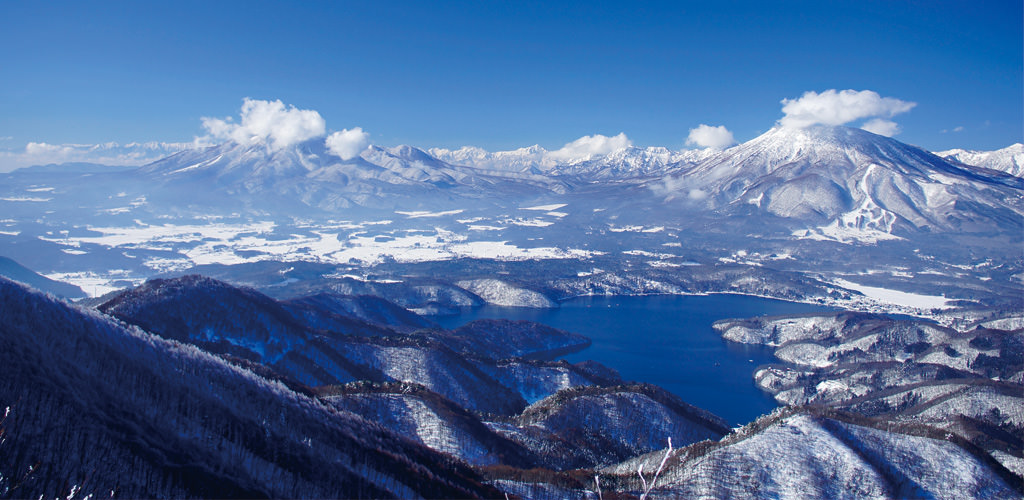 Madarao Kogen is an all-season alpine resort in the far north of Nagano Prefecture, with magnificent views to the Sea of Japan from its highest peak, the 1,382-metre Mount Madarao. Its fluffy powder is known as 'Madapow', and is definitely making a name for itself: snow depth at this naturally bowl-shaped resort reaches three to four metres during winter. With 60 per cent of its terrain left ungroomed, it delivers the goods for skiers and snowboarders of all levels.
A Mountain Pass at Madarao Kogen provides open access to its interconnected Madarao Kogen Ski Resort and Tangram Ski Circus, and an adult 1-day pass is available for ¥5,500. The slopes at these resorts on Mount Madarao face towards the north and west, keeping the Madapow at optimum freshness.
Among the ungroomed sections, skiers rate the deep-powder tree runs especially highly; the resorts at Madarao Kogen encourage tree skiing, and thin out the birch forest in sections to make them more accessible.
The natural jumps and bowls at Madarao Kogen are a big hit among snowboarders. Some of the funnest to check out are on the Ninja course, which has an eight-metre log jump. The powdery natural half-pipe of the recently opened Sawa course is also a popular snowboarder spot, along with the freeride park.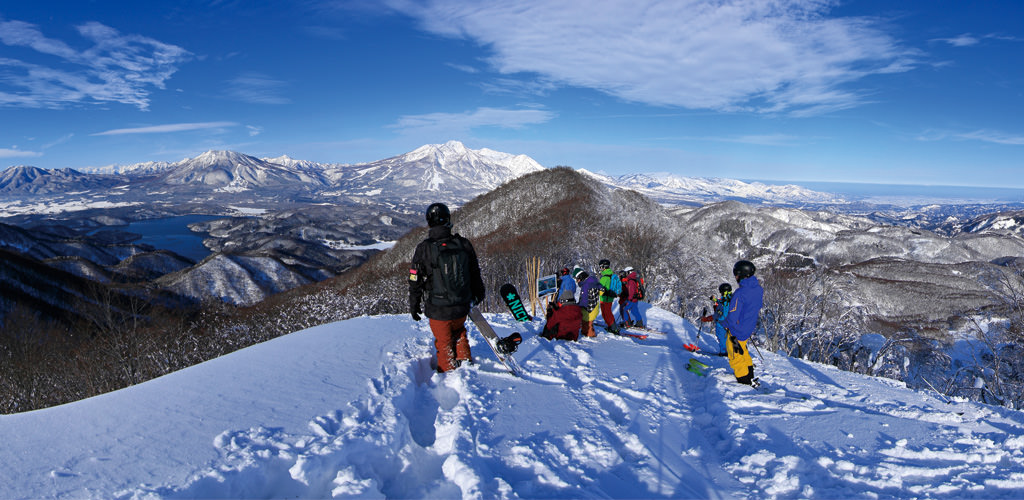 For all riders, the Crystal course at Madarao Kogen has been divided into three sections that feature an amazing powder bowl, tree runs and views out to sea. The base section of this course is ideal for beginners, and Madarao Kogen also provides a kids' park and childcare for young families to enjoy the Madapow.
A highland area at an altitude of around 1,000 metres, Madarao Kogen is surrounded by superb scenery that can be appreciated on a snowshoe trek from the resort. Heading out from the resort area into the backcountry, these tours follow a route across a nearby frozen laze, encountering animal tracks and exploring forest normally inaccessible during summer. Local guides also run tours into the backcountry around the resorts, navigating safely through forested slopes and avalanche areas to open deep-powder sanctuaries.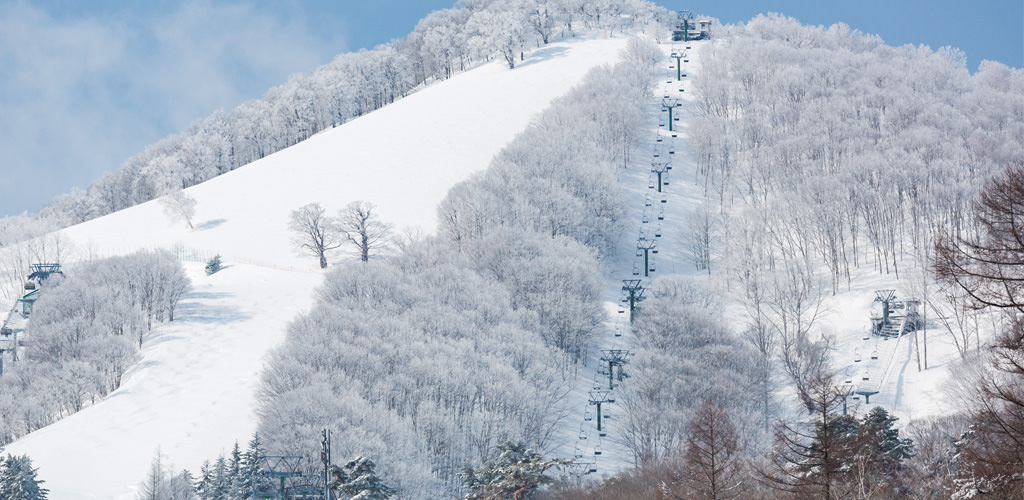 A wide variety of boutique hotel and lodge-style accommodation is available at Madarao Kogen. The ski-in, ski-out Madarao Kogen Hotel has a refreshing natural hot spring bath open to both guests and day visitors.
High in sodium and calcium, its waters are revitalising after a day in the snow, and warm the body to the core. For deluxe Japanese, Chinese and Western cuisine, with the best of local Nagano-Niigata produce, the hotel's buffet restaurant is the place to go. There is some seriously satisfying 'gereshoku' (slope food) on the menu around Madarao Kogen too, including spicy ramen noodles, cream pasta with truffle oil and local Shinshu salmon, and Thai Gapao rice, a juicy chicken and basil stir fry.
Importantly for coffee drinkers, premium coffee brewed with a cafe espresso machine is available at Madarao Kogen. Head to the pub at the base of the kids park to the left of the Yutopia course; also in this location is the resort's English ski and snowboard school, and backcountry tour office.
Madarao Kogen is connected to the other northern Nagano powder giants of Togari Onsen and Nozawa Onsen by a Nagaden winter shuttle bus, as well as the new Iiyama bullet train station, on the Hokuriku Shinkansen line. The journey time to Iiyama from Tokyo is around two hours, and many skiers and snowboarders at Madarao Kogen use these convenient services to maximise their time on the slopes, and enjoy any number of these three amazing resorts.
---
How close is Madarao Kogen to?
Tokyo: 2 hrs 20 min (train and bus) Iiyama: 30 min (bus)
REGION INFORMATION
COMMENTS