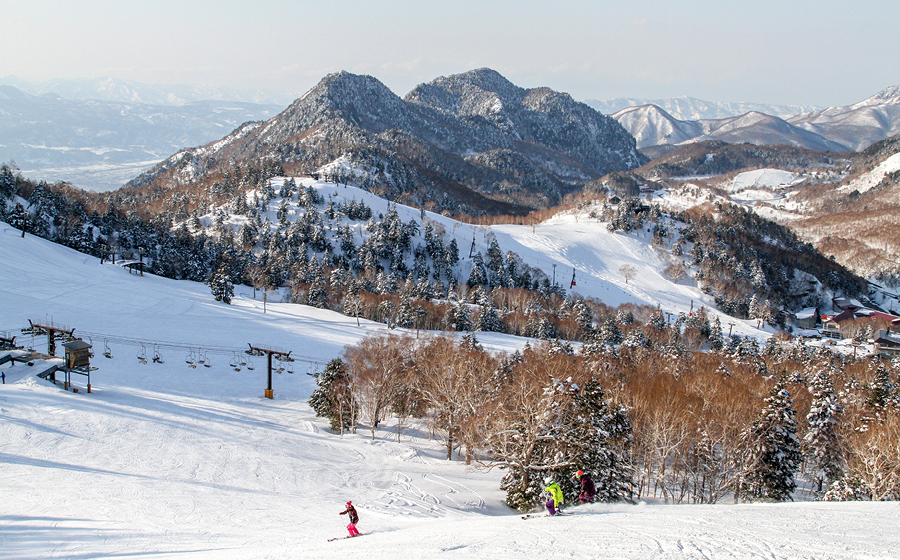 Higashi Tateyama Ski Resort has a reputation that not many others can claim. The resort was a part of the 1998 Winter Olympics in Nagano, providing a large course for the slalom races. The resort is centred around this, known as the Olympic course, the advanced skiers get to experience a special kind of thrill skiing down an Olympic level course.
The resort would not have been selected to such a monumental event without having an abundance of quality powder. Because of the high altitude and the low humidity in Shiga Kogen, its quality of the powder is recognized by skiers and snowboarders from all of the world.
Powder burns designed specially for kids and beginners are also available at Higashi Tateyama Ski Resort; whether you're on skis or a snowboard, there is space here to make tracks at your own pace.
Higashi Tateyama also has a scenic, gently undulating tree course, where rabbits and foxes may appear in the snow, as well as more challenging courses for intermediate riders.
What's more is that the slope goes over five-kilometres which is very popular amongst skiers and snowboarders of all levels. At the top of the mountain, which sits just over 2,000 metres above sea level and is where the Olympic course is. Not only can you enjoy the view of the Northern Alps in the far distance but if you're keen on a scenic run down the mountain, you can ski all the way down through the tree course for six-kilometres of quality powder and fun.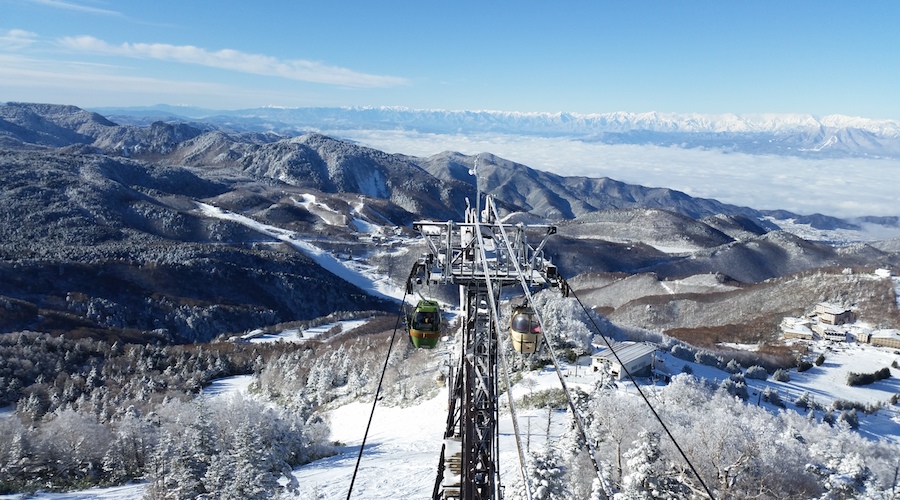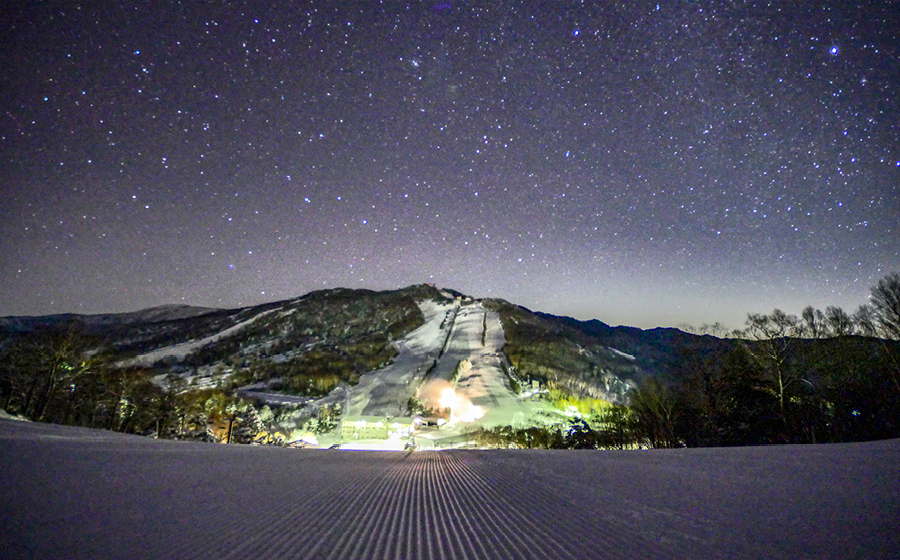 However, you don't have to be an advanced level skier to enjoy the view from the top. For the winter season, 200° cafe is a restaurant located at 2,000 with views across the Zenko-ji Plain from the observation deck of its terrace.
In the restaurant, they've opened booth seats that are fashioned out of old gondolas for extra excitement. You can enjoy hot drinks and hearty meals – it's an amazing spot to eat, drink and relax.
To get to the top whether to the restaurant or for the Olympic course, you'll need to take the Higashi Tateyama gondola. This famous gondola lift received a set of new cabins in the 2016-2017 season; both these and the original cabins have their own standout features, which visitors can now enjoy as a combination.
Access to Shiga Kogen and its thirteen ski resorts including Higashi Tateyama Ski Resort is quite easy. If you're taking public transport, you'll need to take the bullet train first to Nagano station. From there you have two other options. You can catch an express train to Yuanaka station then a local bus or take a Shiga Kogen express bus from Nagano to Shiga Kogen.
In total, there are eighteen ski resorts in the Shiga Kogen area, including Higashi Tateyama Ski Resort. With its world class slopes and quality powder together with fantastic views, Higashi Tateyama certainly claims a premium position amongst the others. If you are planning on taking on Shiga Kogen this upcoming Japanese winter season, be sure to include Higashi Tateyama Ski Resort in your itinerary.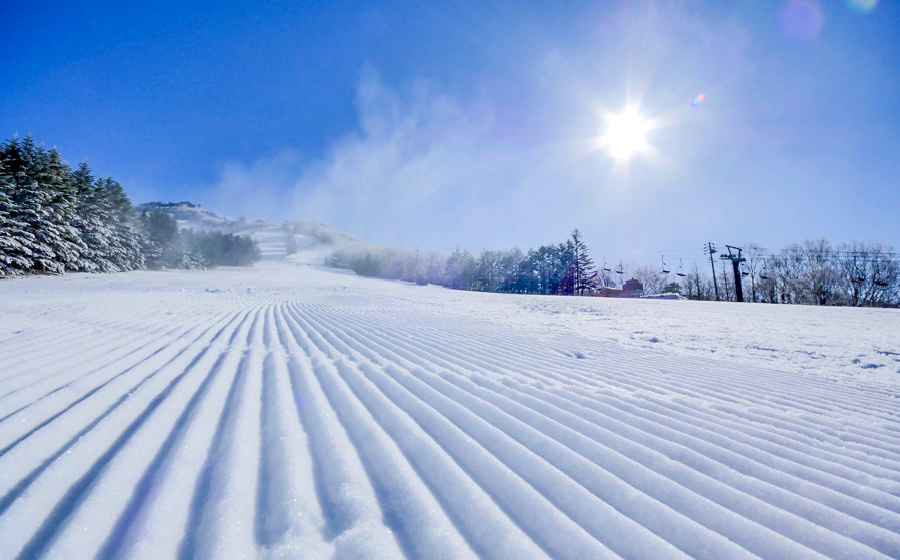 Higashi Tateyama Ski Resort
7149 Hirao, Yamanouchi-machi, Shimotakai-gun, Nagano
Phone: +81-269-34-2301
Open: 8:30am-4:30pm
http://www.shigakogen.co.jp
Travelling times to Higashi Tateyama Ski Resort
Tokyo: 3hrs 30 min (car), Osaka: 5hrs 30min (car)
Resort Data
Snow depth: Dec 120cm/Jan 250cm/Feb 280cm/Mar 250cm/Apr 150cm
Terrain: Beg 30%/Int 40%/Adv 30%
Longest run: 6km
Gondolas: 1
Chairlifts: 22
Vertical drop: 730m
Steepest slope: 36°
REGION INFORMATION
COMMENTS