www.okushigakogen.com  |  Shiga Kogen, Yamanouchi-machi, shimotakai-gun  |  2+81-269-34-2034  |  Open 8:30-16:30  |  Taravelling times to Okushiga Kogen Ski Resort Tokyo: 3 hrs 10 min (car), Osaka:5 hrs 10 min (car)
GREAT COURSE VARIETY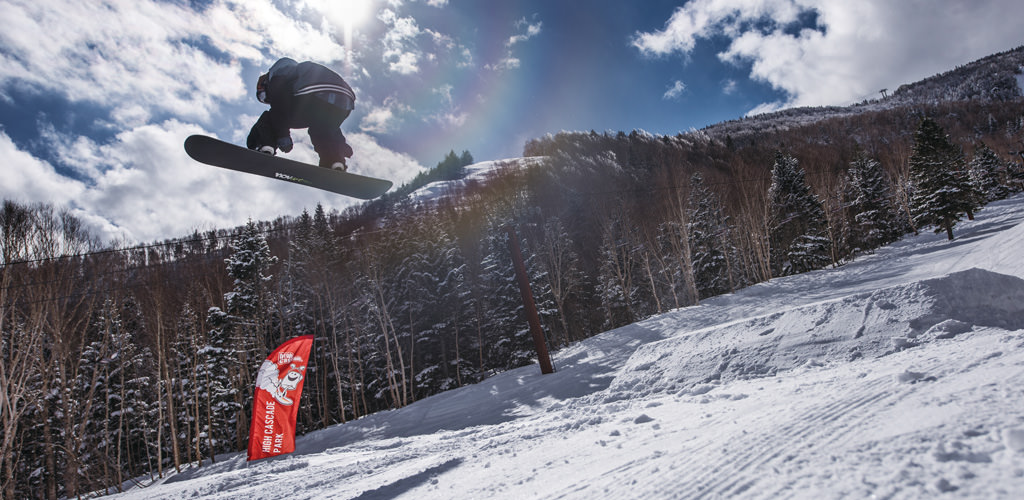 Okushiga Kogen Ski Resort has nine courses with a good spread of terrain for all riders, a new High Cascade terrain park and a kids park. Acres upon acres of back country skiing. The resort was exclusive to skiers until recently; now both skiers and boarders can enjoy the slopes, including the lengthy south-facing 2.2-kilometre downhill course that comes with a spectacular view.
The winter season at Okushiga Kogen Ski Resort runs from December to early May, so it can be enjoyed even during cherry blossom season. Out of the nine courses at the resort, six are beginner and intermediate friendly, so there is plenty of terrain for new riders; if you're an experienced skier or a boarder, you'll want to try the 400 metre-long Kuma-otoshi course, which is the steepest slope at Okushiga Kogen. You can also ski among the amazing forests surrounding the resort. If it is your first time you can hire a guide for lessons in back-country skiing.
The kids park provides for a great spot for children to learn how to ski through play, and courses one to three are all family friendly, so parents and their kids can ski or snowboard all together.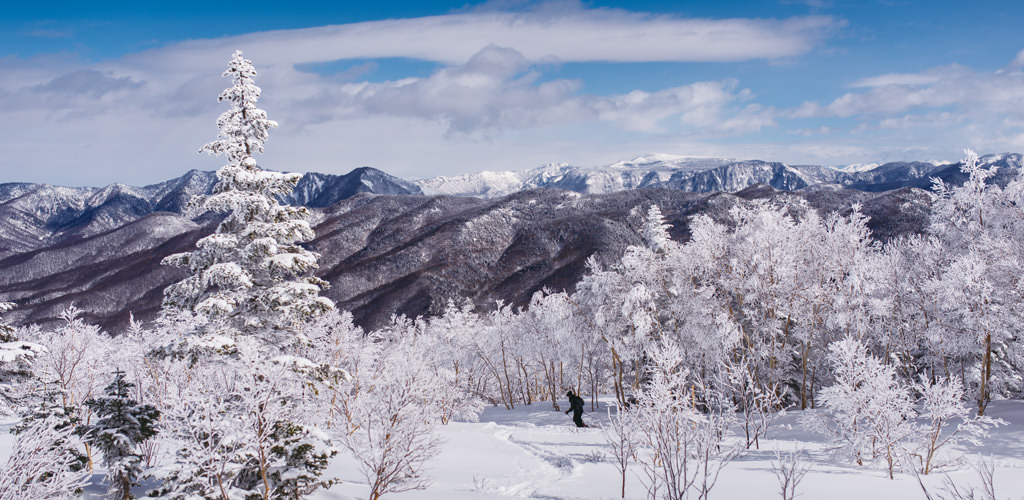 Okushiga Kogen is also home to the Shiga International Ski School. It's the only 100% English ski school in Shiga Kogen, providing excellent quality lessons with instructors from all around the world. Okushiga Kogen Ski Resort is also set up with a ski and snowboard rental store. From basic ski and snowboarding equipment and snow wear, to cross-country skis and snow shoes, they've got you covered.
And if a major powder dump at the resort temporarily suspends lift operation, the resort has a heated pool and other activities to enjoy.
Restaurants in the resort's two hotels are situated near the high-speed pair lift station, and between them, offer a rich variety of cuisine including Japanese, Chinese, Italian and French. Bars in either hotel are the place to head for those who love a beer or two after a day on the slopes.