APPI / HACHIMANTAI SKI AREA 2016-17 – Rural Town Bar & Hot Spring Version
A DEEPER LOOK AT MATSUKAWA ONSEN
The Matsukawa Onsen hot spring inn community is an excellent choice for experiencing Hachimantai's hitō hot springs in winter. Hitō means a hidden or secret hot spring in Japanese, and given that the heavy snows of winter in Hachimantai cut off access to several of its hitō completely, it's easy to see why.
Matsukawa Onsen however, can still be reached at this time of year from Morioka Station by bus in just under two hours. Located within Towada-Hachimantai National Park, its spectacular scenery includes Matsukawa Gorge, which is now famous as one of Iwate's most picturesque. The inns in the tiny community feature seductive indoor and outdoor baths with turquoise and jade-coloured spring waters, along with freshly prepared local food that perfectly distils the essence of the itō hot spring experience.
MATSUKAWA-SŌ
The beech and oak forest that surrounds this inn turns a soft white during winter time. As you immerse yourself in the soothing turquoise spring waters of its open-air hot spring rock bath, breathe in deeply and absorb the natural surroundings, drifting away on the sound of the babbling stream.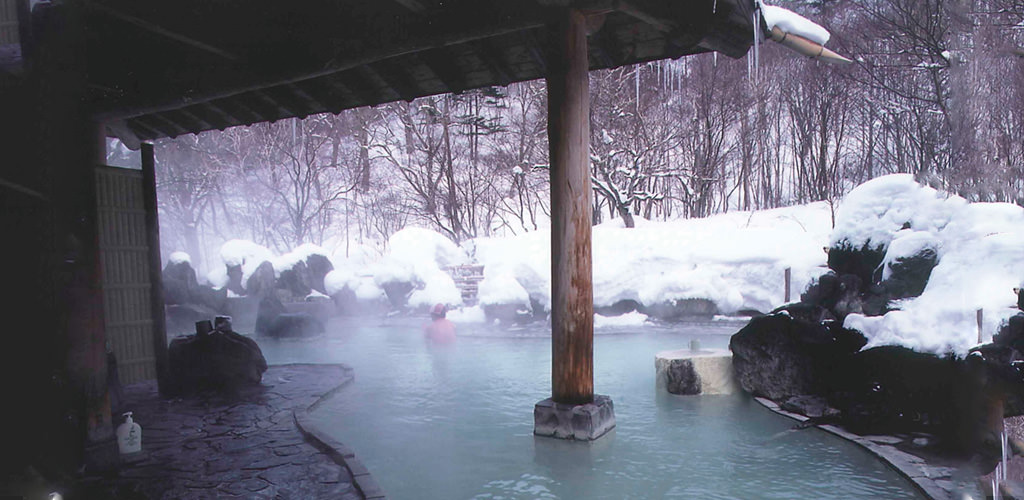 KYŌUN-SŌ
Pad around in your Yukata robe as you unwind in the warm and cosy atmosphere of this inn. Relax in soft milky hot spring waters, with a peaceful forest setting as a backdrop. Along with indoor baths, this inn offers two open-air baths, one gender-mixed and one female-only.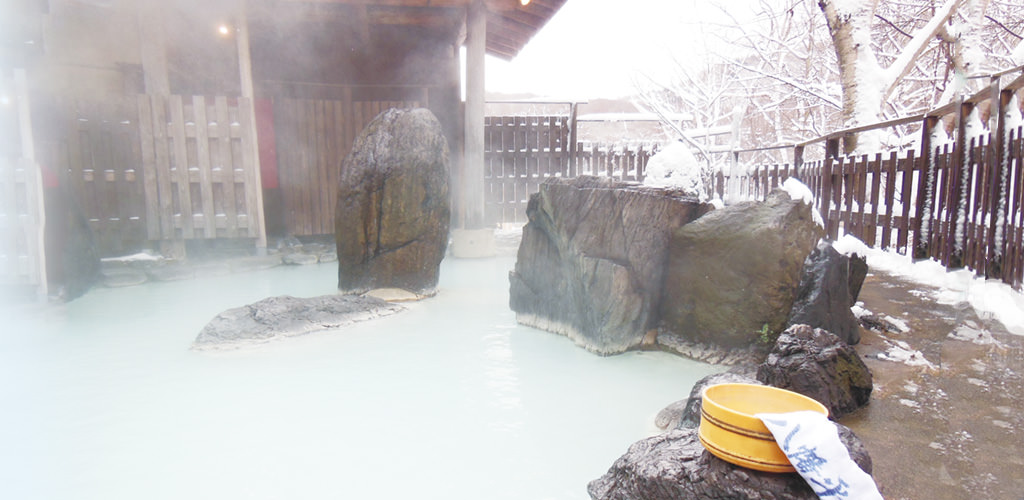 SHŌFU-SŌ
Shofu-so has a rustic air to it and offers a variety of hot spring baths. Its hidden gem lies within the main outdoor bath: a cosy cave-like pool built into the side of the mountain. You will notice the water is slightly different within the cave, as it comes from a different source.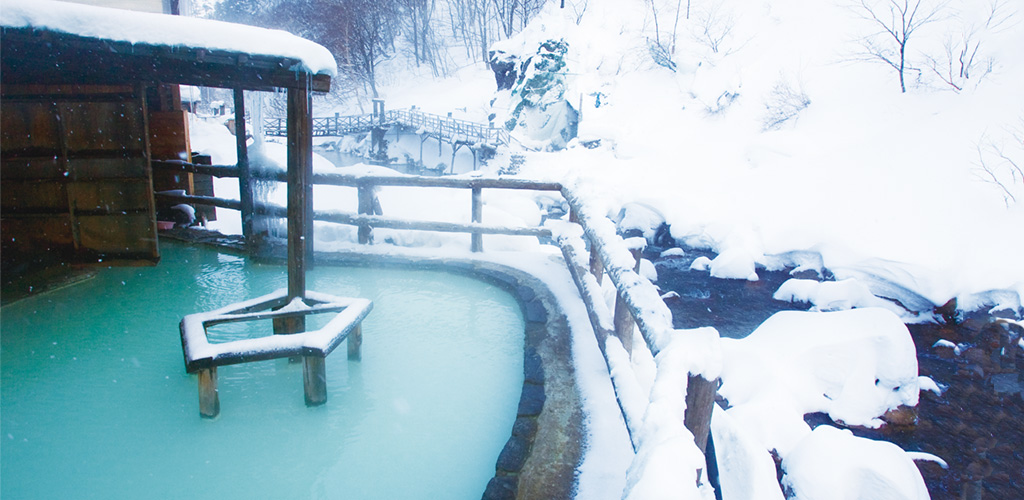 THE HITŌ EXPERIENCE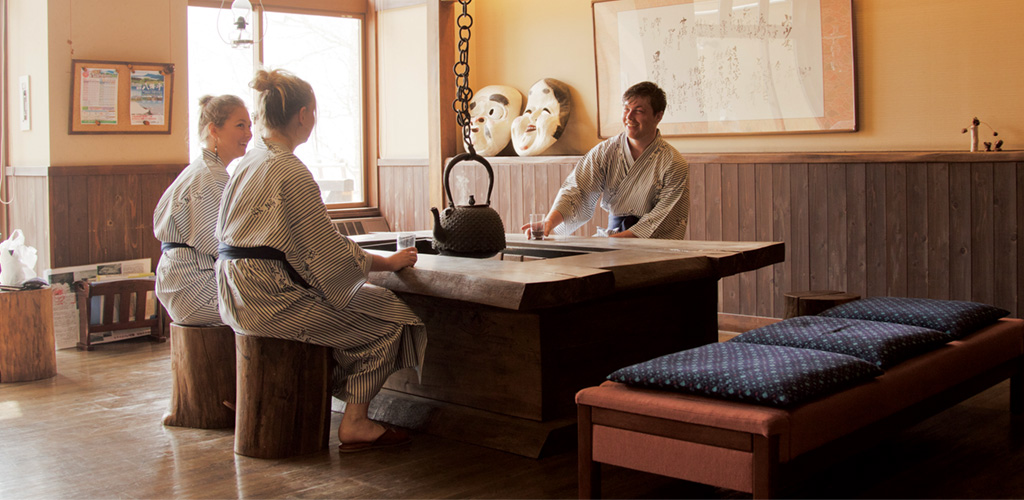 HACHIMANTAI RURAL TOWN NIGHT TOUR
If you're staying at one of the hotels or pensions around Appi, this tour of Hachimantai Rural Town is a great way to finish a day on the slopes. Twenty different restaurants have been selected and mapped out to tantalise and tempt you; do you bite into succulent sushi prepared before you by a sushi master, slurp steaming ramen or immerse yourself in the smoky atmosphere of a yakitori restaurant? As with all rural regions in Japan, Hachimantai offers a host of local specialities for your taste buds to explore. The town also includes a major supermarket and pharmacy, in case you want to stock up on supplies. Buses depart for the restaurants and izakaya bars of Hachimantai several times weekly over the festive season; check the Appi website for an updated schedule before you go. Bookings are required at the Hotel APPI Grand reception by 3 pm the day before.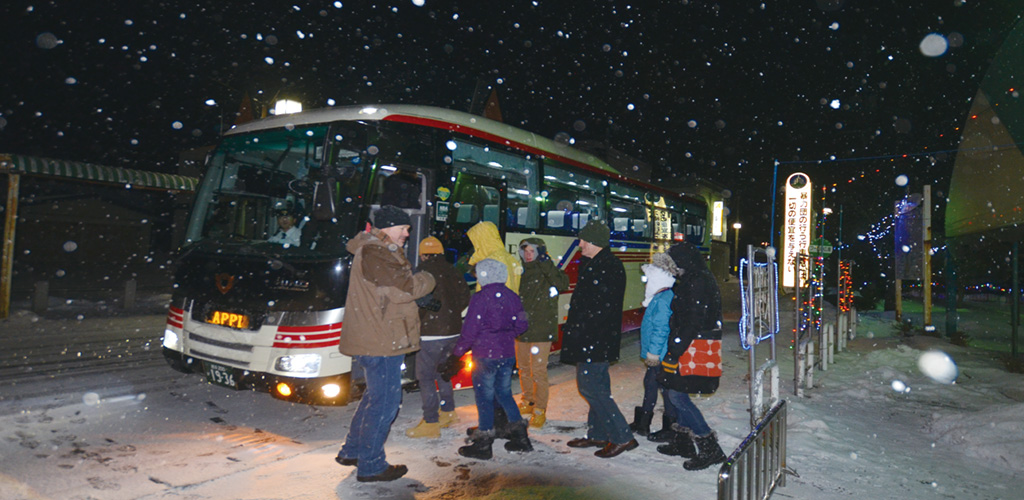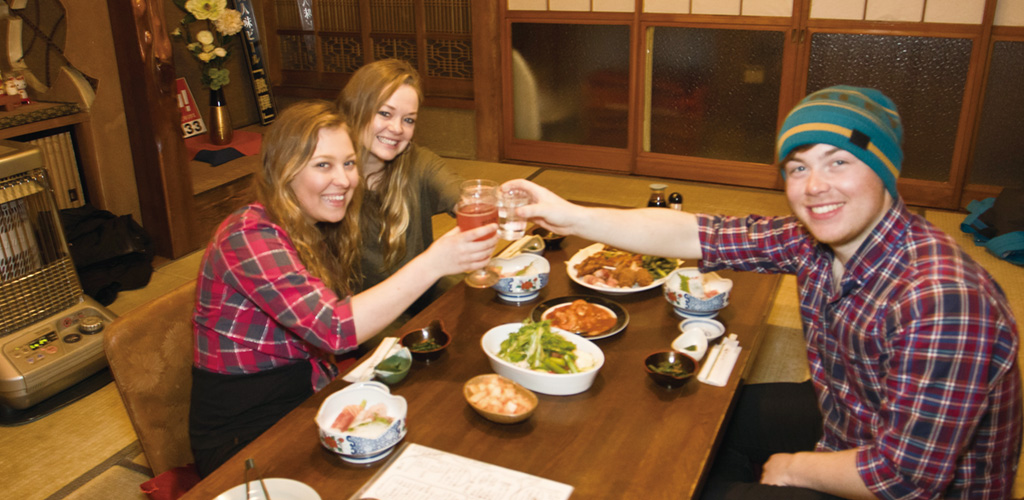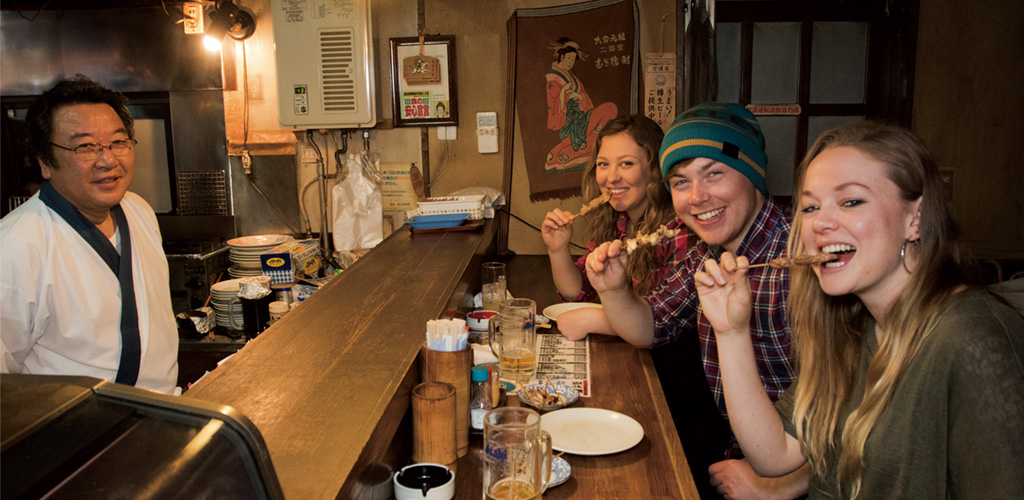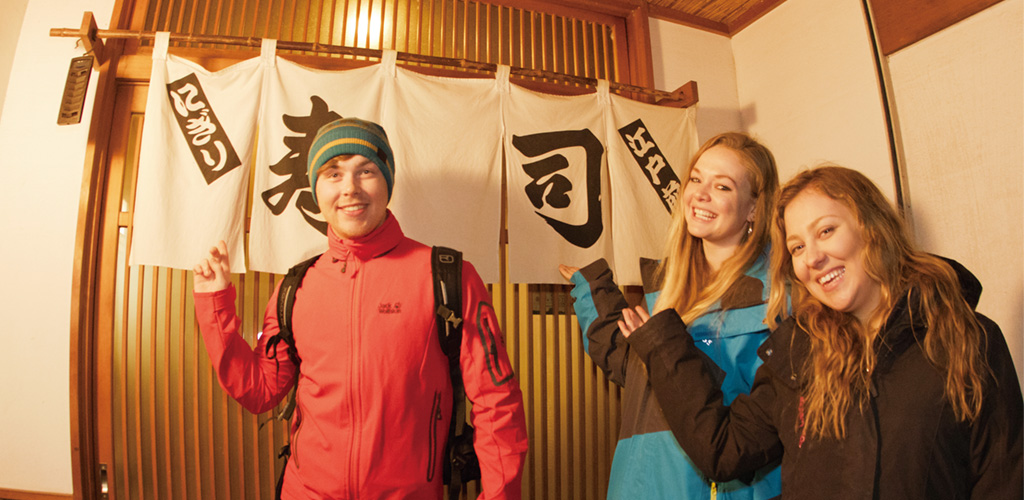 APPI AND HACHIMANTAI SKI AREA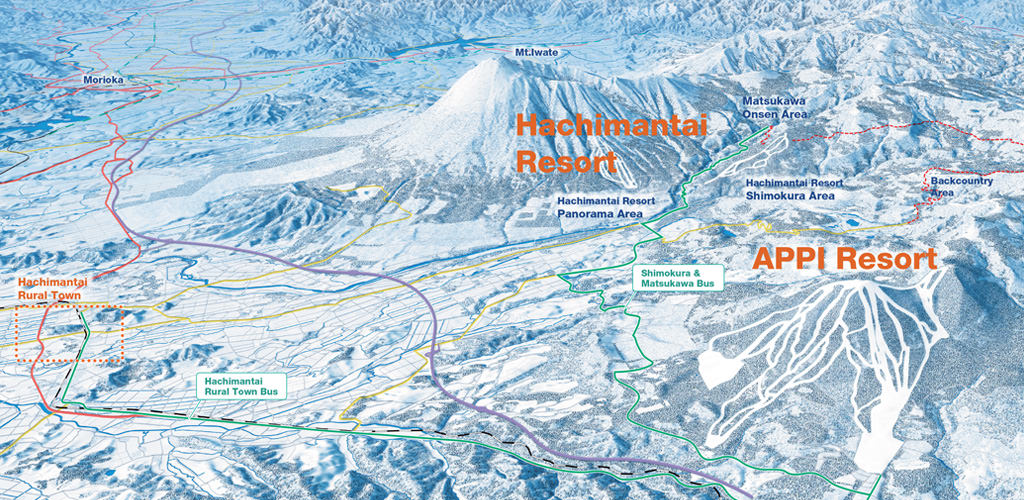 APPI AND HACHIMANTAI RELATED POSTS