Orion Beer: the mild, fresh tasting beer imported directly from Okinawa, Japan! The best way to experience Orion Beer is to match it with exquisite food – it's praised in restaurants right here in Sydney too. Let's take a look at what Salaryman likes to match with Orion Beer…
A collaboration of Yum Cha and Japanese home cooking!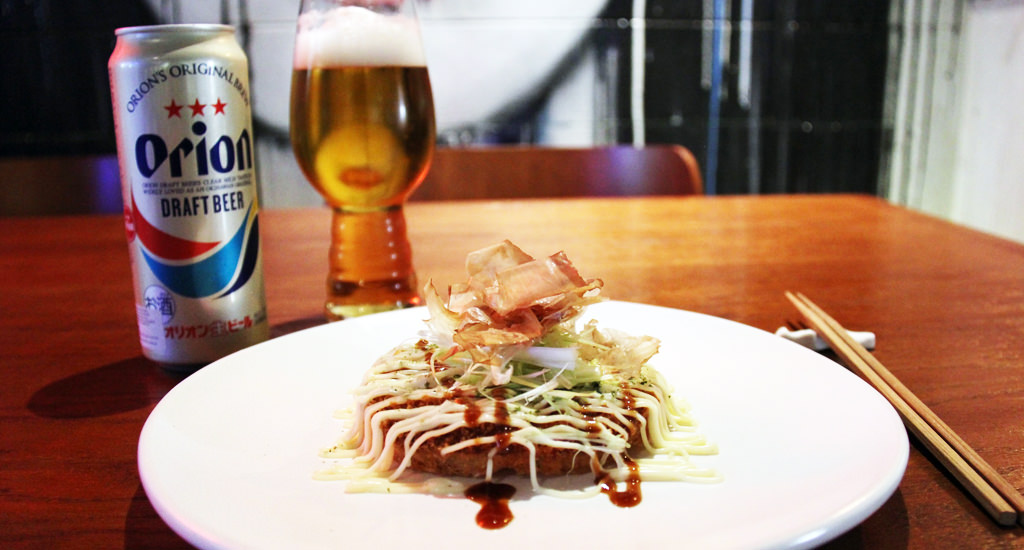 Prawn Toast – Okonomiyaki – $16
At first glance, this dish looks like the Japanese savory pancake, Okonomiyaki but it's actually prawn toast – a Yum Cha dish, which is made with prawn paste. It's something that you'd see on a menu at many Chinese restaurants in Australia. The crispy texture and the fragrant taste of the prawn works like magic with sauce and mayonnaise.
The aromas of garlic and ginger is just as tantalising and will surely have you reaching for some Orion Beer too.
Enjoy the chef's original and playful interpretation of 'Okonomiyaki'.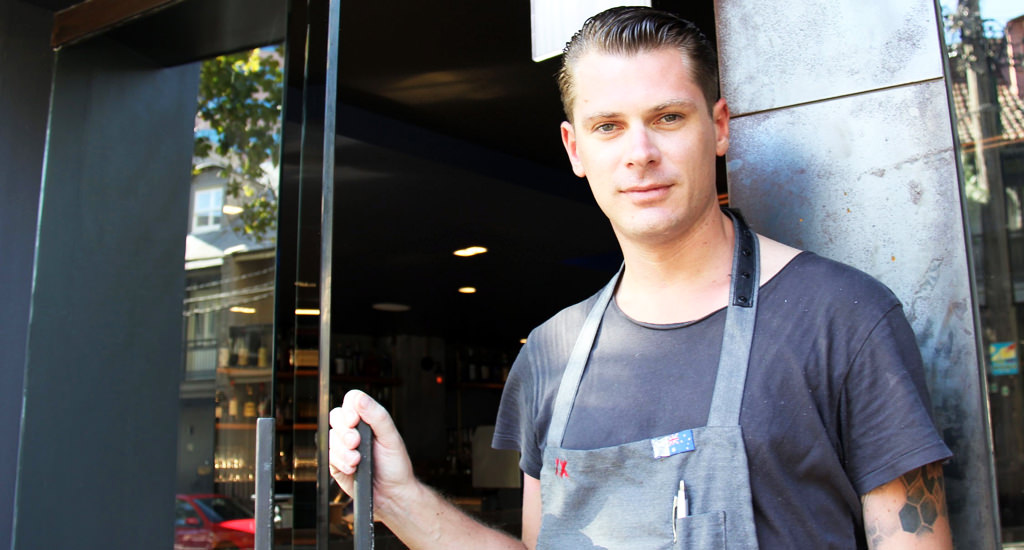 Comment from Stephen Seckold ( Executive Chef)
Orion Beer is easy to drink and has a light, clean taste. It's not too heavy so you can enjoy a few glasses along with food too. Orion Beer is perfect for putting together with something heavy and greasy but also works well to refresh the palette between courses. It's something that I enjoy personally so I have it at other restaurants as well. Orion Beer was something I wanted to stock when I opened my own place.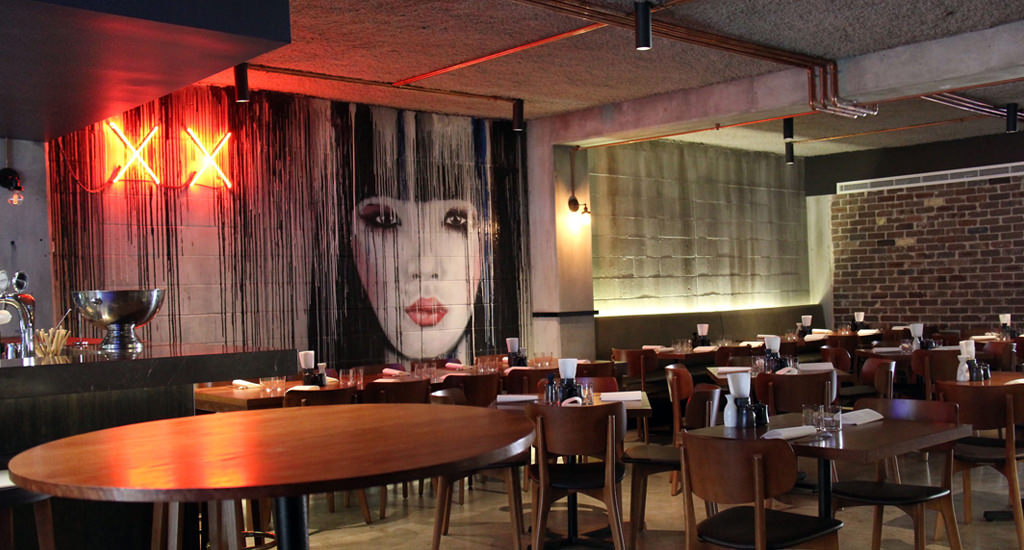 Address
52-54 Albion Street, Surry Hills
Phone
(02) 9188-2985
Website
www.salaryman.com.au/
Trading Hours
Lunch: Wed-Fri 11:30-14:30 (Last Order) / Dinner: Mon-Sat 17:30-22:30 (Last Order) / *Closed Mondays / Reservations available
Seats
90
Price Range
Lunch: $20 / Dinner: $30-$50
BYO
Not Available
A modern noodle bar, which opened in December 2015 by Stephen Seckold who was formerly the executive chef at the 'Flying Fish' restaurant. The menu is filled with classics like ramen, izakaya foods, dessert which are made with locally sourced ingredients. The pork and pippie ramen is the most popular on the menu. The restaurant has a grungy atmosphere with an open kitchen and bar. The name comes from combining Stephen's ethos as a chef with the concept of 'work hard, play hard'.
For more beer and food info click below: