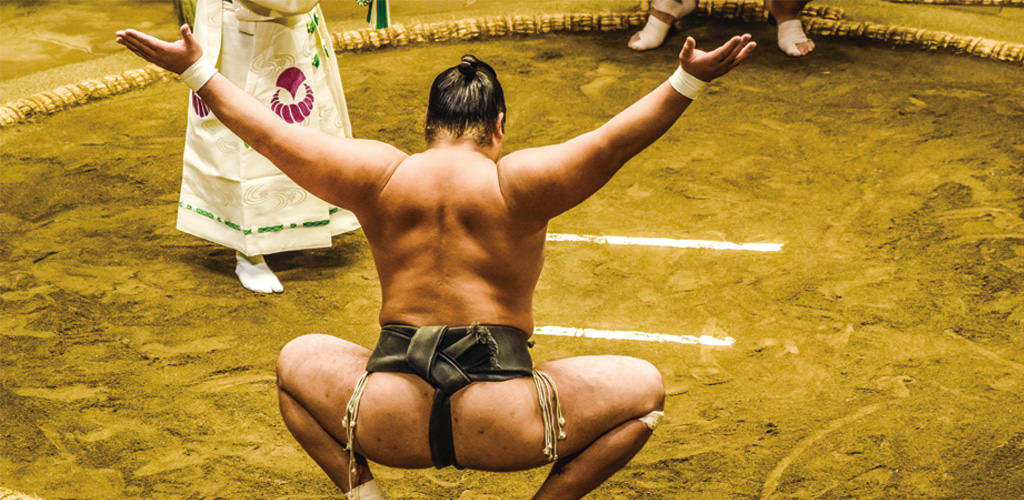 There are many sumo stables in Tokyo's Ryogoku district, but only a small handful offer access to tourists. Even then, their requirements are so strict that you really must be part of a guided tour – a traditional Japan bucket list essential. Kasugano Beya, near Ryogoku Station, is perhaps the best stable at which to watch sumo train.
In essence, the rules of sumo are simple; the first wrestler to exit the ring or touch the floor with any part of his body, other than the soles of his feet, loses the bout. Rituals aside, the bout itself usually only lasts a handful of seconds.
Tickets for one day of a tournament are sold at the official website, buysumotickets.com, or at the stadium itself.
There are three categories of seating; ringside, box, and balcony. From the lower divisions to the top, the atmosphere continues to build throughout the day, but it's best be there by 3pm to get the most out of a visit.
---
Nathan Eden
Nathan's long-held interest in Japan is probably based in a simple fascination with the nation's history and culture, but the food is the real kicker. He has visited Japan twice, for three months each time, and can't wait to return.