From one of Japan's most beautiful gardens to modern art
Morning: Kanazawa Station, Omi-cho Market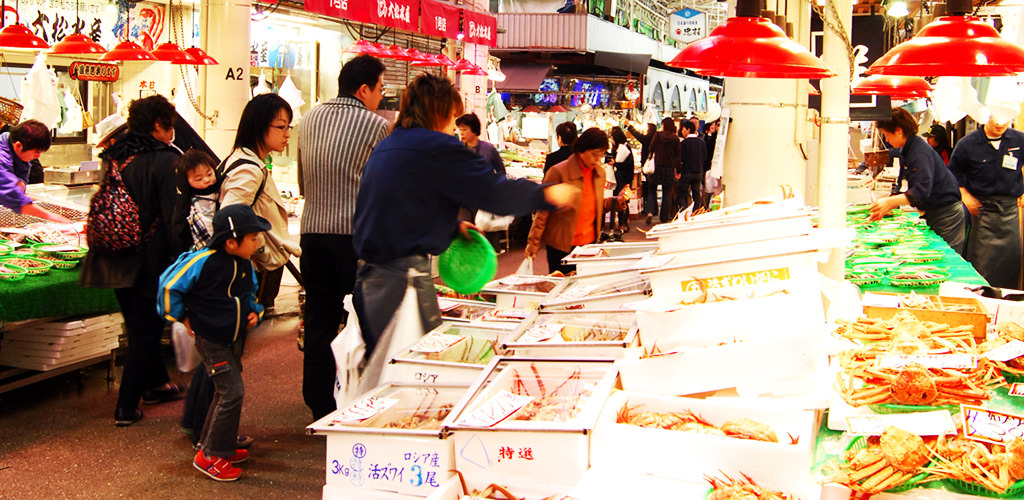 Even before setting foot in Kanazawa's cultural heritage area, gold leaf greets visitors to the city with a shine on the bullet train platforms of Kanazawa Station. First priority? Fresh sushi for lunch at Omi-cho Market. A wander around the market's vast number of stalls makes it obvious why locals call this place 'The Kitchen of Kanazawa': food is being prepared, enjoyed, sold and admired everywhere you look. Kaisendon, a filling rice bowl decorated with fresh sashimi, is a must-try at one of the hale and hearty eateries inside, which are constantly bustling with a mix of locals and visitors.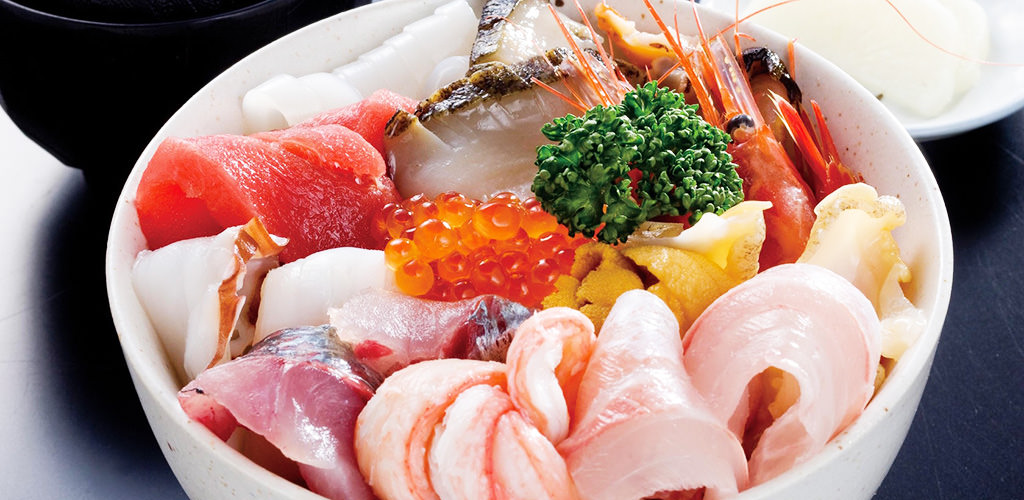 Afternoon: Higashi Chaya, gold leaf workshop, Kenrokuen Garden, tea ceremony, Kanazawa Castle Park, 21st Century Museum of Contemporary Art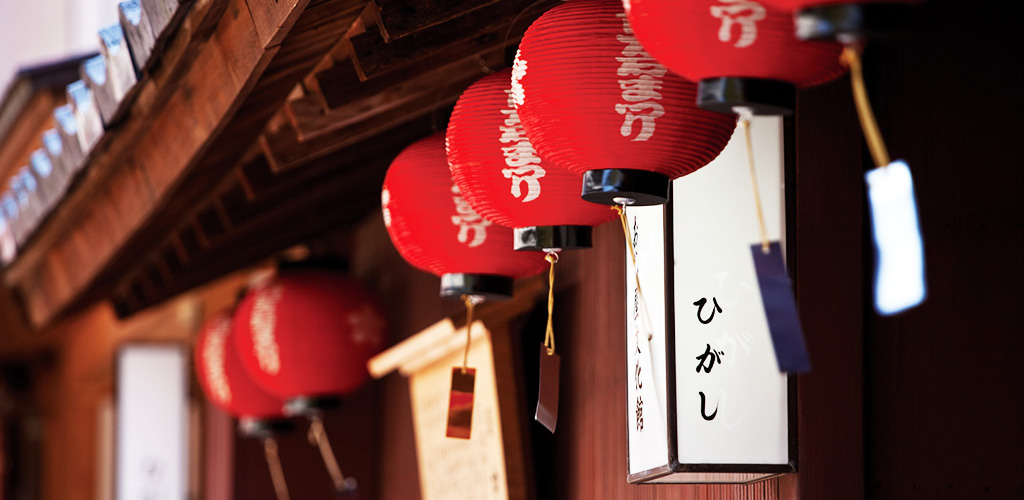 One of Kanazawa's three famous teahouse quarters, Higashi Chaya is every samurai movie fan's dream come true. Graceful geisha entertainers are one of the many attractions in this traditional street scape that oozes feudal style, lined with places to rest and enjoy green tea with wagashi Japanese sweets, and discover some exquisite local craft pieces featuring gold leaf and Kaga-Yuzen silk fabrics.
Seeing a local artisan hammering out enormous sheets of gold leaf from tiny nuggets is a must, and is a great lead-in to a workshop on applying some to your own memento of Higashi Chaya.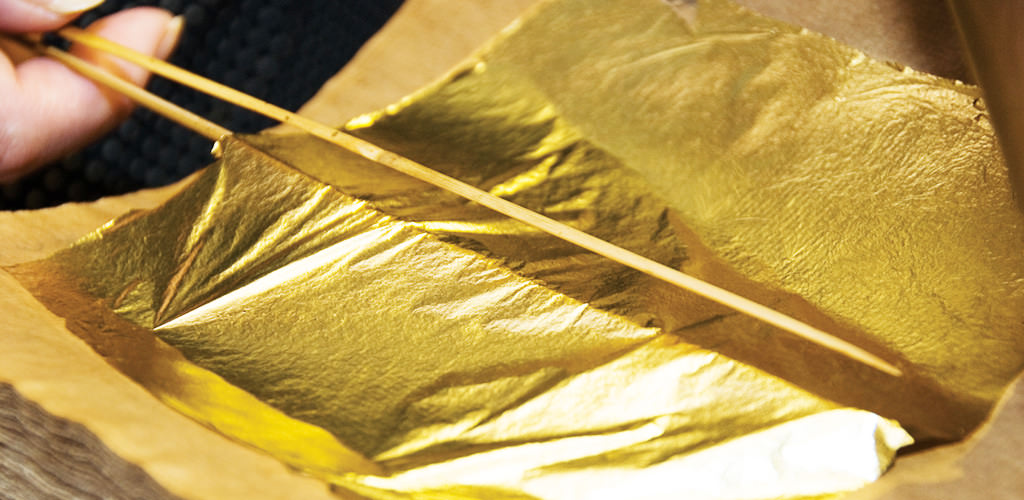 A short distance away is another jewel in Kanazawa's cultural crown, Kenrokuen Garden. Overlooking colourful scenery that is revered among Japan's top three gardens, its teahouses are some of the most authentic places in the country to experience a Japanese tea ceremony.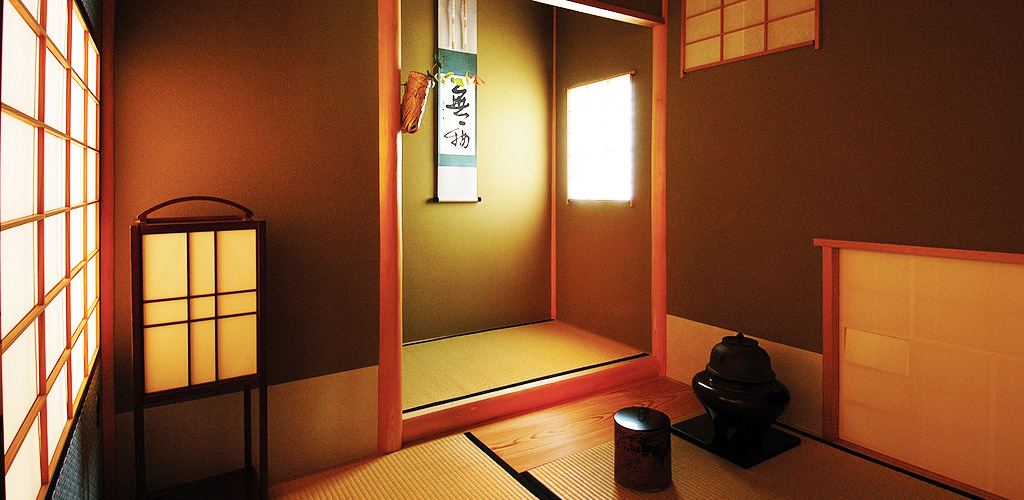 Rising above them in the distance is the beautifully restored Kanazawa Castle. Take a closer look next door in Kanazawa Castle Park, before strolling back over to the nearby 21st Century Museum of Contemporary Art, and enjoying its inspiring, eclectic collection of canvas and print works, installations and sculptures.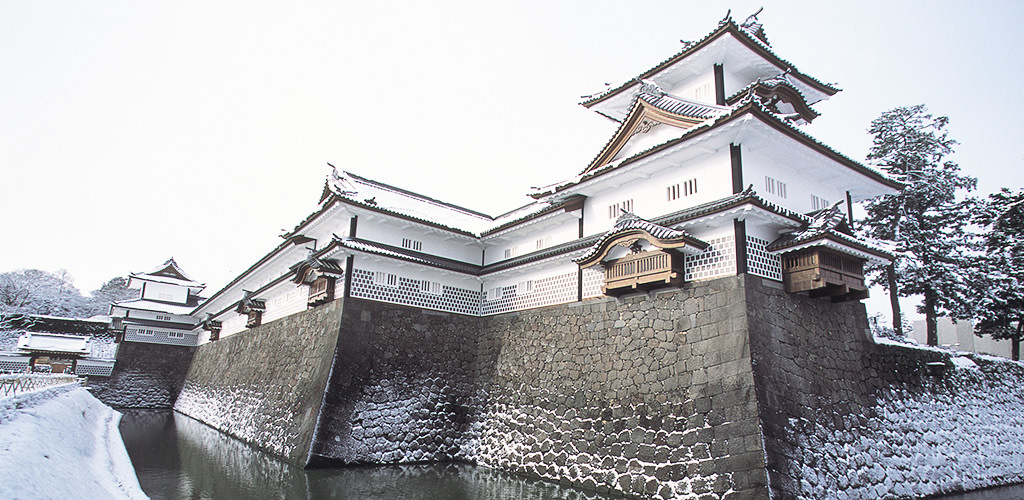 Learn more
TRANSPORT OPTIONS
All destinations on this itinerary are linked via the Kanazawa Loop Bus, and can also be easily seen using local taxis:
http://www.hot-ishikawa.jp/english/travel-tips/transportation.html
Official Ishikawa Travel Guide:
http://www.hot-ishikawa.jp/english/magazine.html
Related Ishikawa Posts
REGION INFORMATION
COMMENTS