Do you love Japanese food? Then try out the unique local dishes from Nagoya, Japan, known as Nagoya Meshi, at the 'Eat the Feast of Nagoya' food fair. To celebrate the 40th anniversary of the sister-city relationship between Nagoya and Sydney, a well-renowned restaurant, 'YAYOI', will be running the ''Eat the Feast of Nagoya' food fair with two of the most popular Nagoya Meshi at their 6 locations in Sydney. It will be held from December 4th to December 19th, so don't miss your chance to feel and enjoy Nagoya and Japan with this fantastic cuisine!
Where is Nagoya?
Nagoya is the fourth most populated city in Japan and the capital of Aichi Prefecture. Nagoya is an industrial hub for major manufacturing industries as there are numerous industry and technology-related sites across the region. What's more, Nagoya is also packed with traditional and historical landmarks as it had served as the base of some of the most powerful samurais in the Edo period.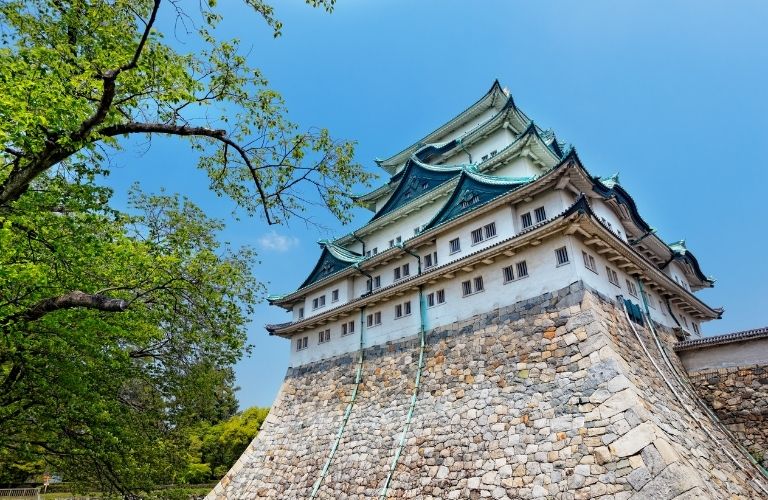 What is Nagoya Meshi?
One notable feature that remains in this region is the unique local dishes called Nagoya Meshi. While these dishes focus on udon or unagi (eel), typically soybean miso and Tamari soy sauce are often used in Nagoya Meshi. As the soybean miso is aged for a long time, it has a stronger umami taste. As a result, the people in the Nagoya region became more  umami-oriented from their dietary habits. 
Although Nagoya Meshi has been noted as the signature dish, there is no fixed definition for the cuisine which means that new dishes can be accepted as Nagoya Meshi once they become popular among Nagoya Meshi fans. The range of Nagoya Meshi continues to expand and emerge well beyond. 
The Two Most Popular Nagoya Meshi 
■Hitsumabushi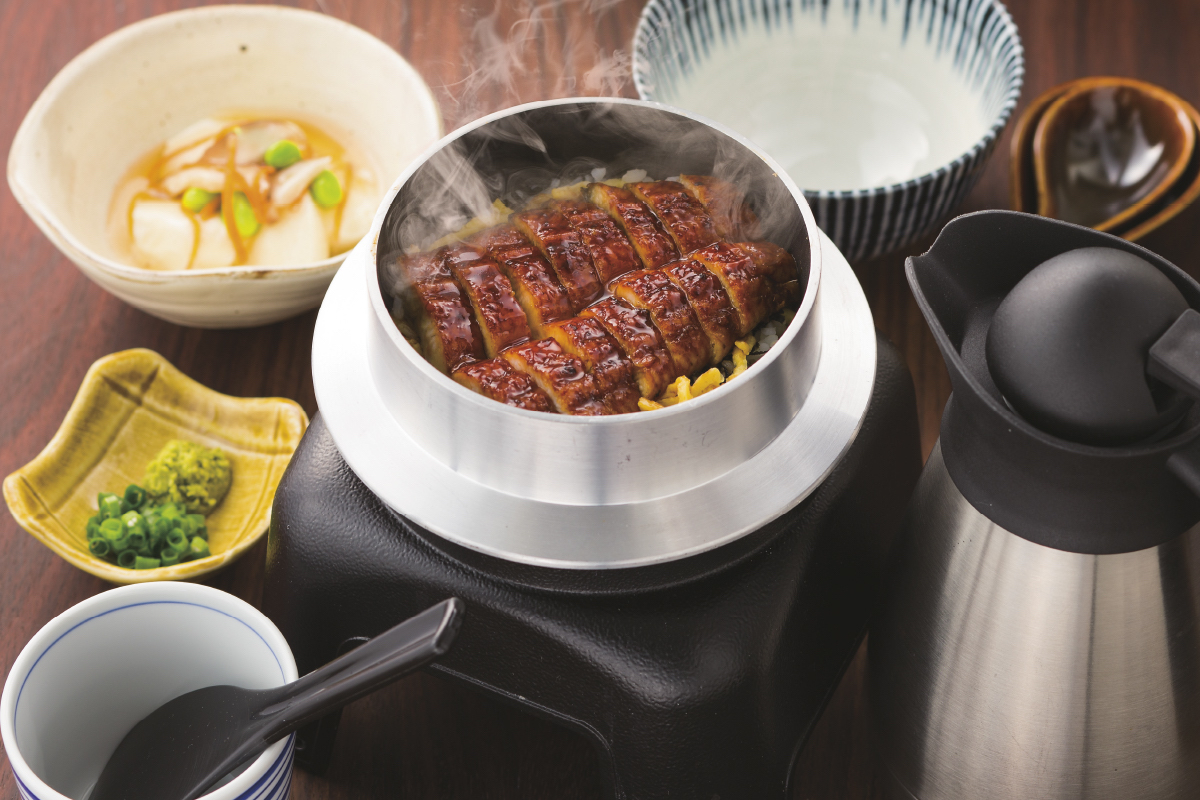 Sauce-dipped and charcoal-grilled eel is finely chopped and placed on rice in a tub (hitsu) with other toppings. The most significant feature of this dish is that there are three ways to enjoy it.
Divide the hitsumabushi into three servings and eat the first portion to enjoy its original flavour. 

For the second portion, add other seasonings which are usually chopped green onions and dried seaweeds which will change its flavour. 

Pour broth (or sometimes tea) over the dish to your third serving for a tasty transition.
For any remaining portion, finish it off with your most preferred style among these three. A thick, rich sauce based on tamari soy sauce is used for the eel, so the grilled flavour endures even when dashi is being poured over it.
■Miso Katsu Teishoku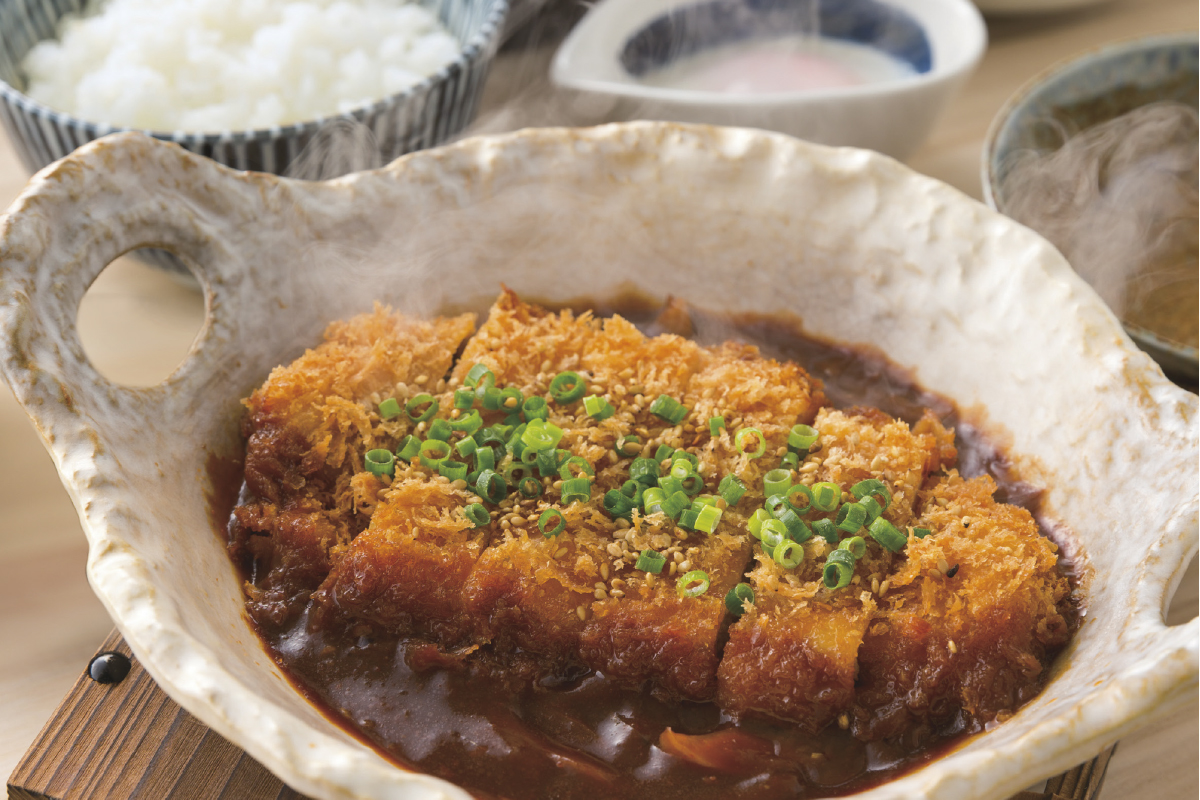 A rich, thick and sweet miso sauce is poured over breaded and deep-fried pork cutlets. This umami-filled miso sauce and the crispy golden cutlets provide an amazing  harmony in the taste. Each restaurant cultivates its own miso recipes with other seasonings to create its unique flavour. At YAYOI, Miso Katsu is served Teishoku style (pre-set meal) with rice, miso soup, a side dish and pickles. 
Enjoy the two signature Nagoya Meshi in Sydney
Discover the authentic Nagoya Meshi experience with the wonderful taste of Hitsumabushi and Miso Katsu Teishoku at six of the YAYOI restaurants listed below!
YAYOI – THE GALERIES TOWN HALL

Address: Level 1, The Galeries, 500 George Street, Sydney
Phone: 02 8072 8212
Opening Hours: Monday to Saturday 11:30am – 9:00pm/Sunday 11:30am – 8:30pm
YAYOI – CHATSWOOD

Address: 38 Albert Avenue, Chatswood
Phone: 0406 751 223
Opening Hours: Monday to Sunday 11:30am – 8:30pm
YAYOI – WESTFIELD SYDNEY

Address: Level 6, Pitt St & Market Street, Sydney
Phone: 02 9233 6123
Opening Hours: Monday to Wednesday, Friday to Sunday 11:30am – 8:30pm/Thursday 11:30am – 9:00pm
YAYOI – MARKET CITY CHINATOWN

Address: Level 3, Market City Shopping Centre, 9-13 Hay Street, Haymarket
Phone: 02 9211 0918
Opening Hours: Monday to Sunday 11:30am – 8:30pm
YAYOI – WORLD SQUARE

Address: Ground Floor, World Square Shopping Centre, 644 George Street, Sydney
Phone: 0415 967 437
Opening Hours: Monday to Thursday, Sunday 11:30am – 8:30pm/Friday and Saturday 11:30am – 9:00pm
YAYOI – HURSTVILLE

Address: 236 Forest Road, Hurstville
Phone: 0415 962 587
Opening Hours: Monday to Sunday 11:30am – 9:00pm
YAYOI Japanese Teishoku Restaurant
One of the largest and most well-known Traditional Japanese Teishoku Restaurants in Sydney. With 250 locations in Japan and outlets operating outside of Japan, you will enjoy the fine Japanese dining experience at any of the YAYOI restaurants in Sydney. 
Other Events
Japanaroo+
Japanaroo+ is coming to Australia from December 3th to December 19th, where numerous Japan-related events are to be held in and beyond Sydney. 
This 'Eat the Feast of Nagoya' food fair is organised as a part of Japanaroo+, but the Hitsumabushi and Miso Katsu Teishoku will be available even outside of the Japanaroo+ event period as a part of the YAYOI's classic menu.
REGION INFORMATION
COMMENTS