An invitation to get to know Japan in Sydney
Japan and its unique culture continue to fascinate thousands of Australians, and whether it be food, fashion, beauty or traditional arts, more and more are seeking it out at home.
The Ultimate Japanese Staycation Guide takes a tour of the Japanese cultural scene in Sydney, which is responding to what the Japanese would describe as a 'love-call' from everyday Aussies with fresh, authentic stores, food trends and more. See how easy it is to slot a taste of everyday Japan into the Australian lifestyle, and make it more multicultural than ever before – get set to begin your Japanese staycation in 3…2…1…
RYOKAN
A perfect getaway while staying put!
Immerse yourself in Japanese culture at Sydney's very own ryokan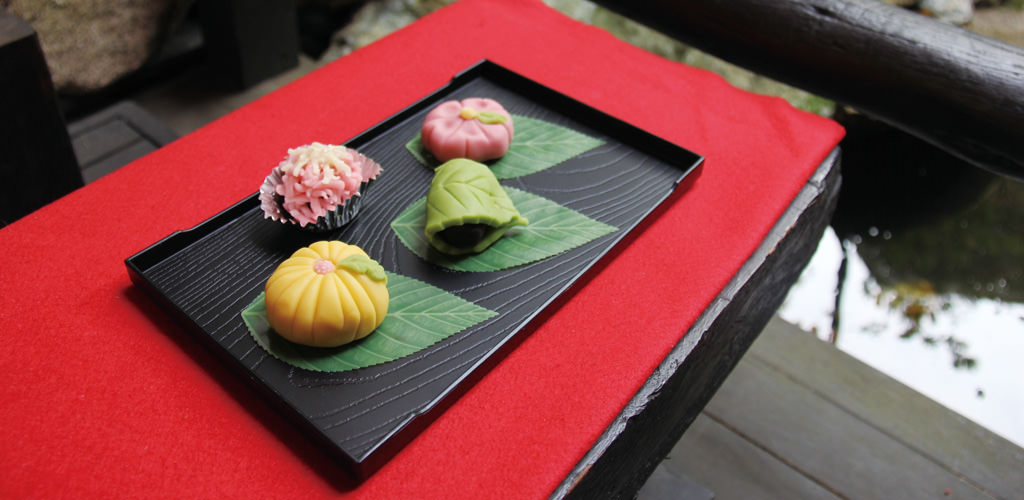 Towards the end of Darling Street, Balmain, stands a sandstone heritage building with a carved wooden sign: Ryokan Gojyuan, Sydney's very own ryokan. A type of traditional Japanese inn famous for superb hospitality and refined luxury, classic highlights of a ryokan include truly delectable food, and a beautiful in-house bath – both of which Ryokan Gojyuan provides for its guests with authenticity and charm.
While it may be located far away from Japan, the innkeeper, Linda, is well versed in the art of Japanese hospitality. She has studied it in detail to create an atmosphere that while still evoking traditional Japan, is complemented by lovely touches of Australian culture.
The two guest rooms available at Ryokan Gojyuan come with comfortable and inviting tatami flooring, and en-suite bathrooms; however, it would be a loss to not take advantage of the inn's 'o-furo' (bath) during your stay. Its relaxing, aromatic Japanese cypress bathtub, looking out onto a gorgeous little garden, is only one of the many elements that complete the experience.
Guests may book a fabulous multi-course kaiseki-style dinner, served in guest rooms true to the tradition of ryokan hospitality. In addition, Linda offers guests a breakfast option – a refreshing start to the day, after a good night's sleep in futon beds.
During her studies, Linda also learned the art of Japanese kaiseki cooking, and prepares breakfast for guests herself. It is served in the lobby at a table with a view of the koi pond, and features steamed rice, grilled fish, miso soup, and asides of various vegetable dishes; a healthy, very traditional Japanese breakfast, made with much love and care.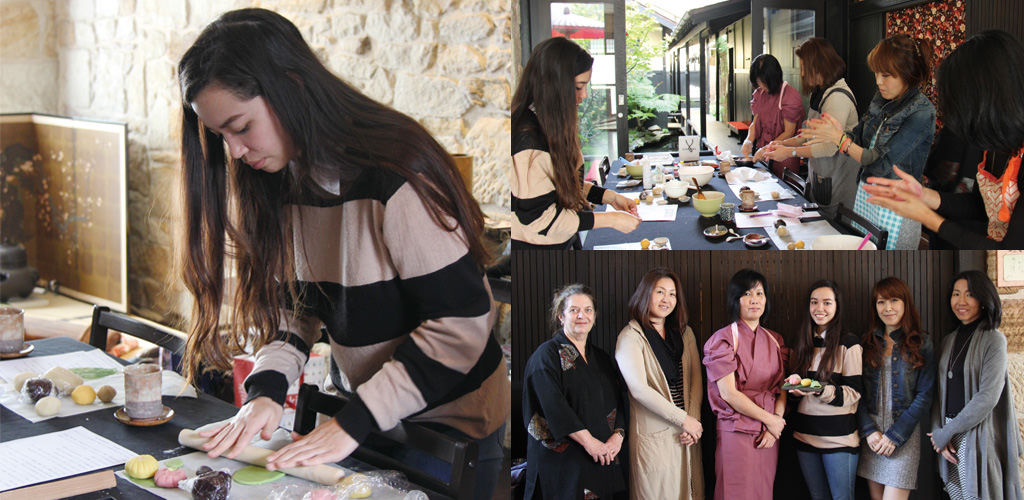 The best time to stay at Ryokan Gojyuan is on the weekend. After you've enjoyed Linda's delicious breakfast, for an extra fee, you can join one of the inn's Japanese cultural workshops on a Saturday or Sunday morning.
Linda is part of a wide network of Japanese and Australian enthusiasts of Japanese culture, who gather at Ryokan Gojyuan to host a variety of different workshops. From calligraphy, tea ceremony, art and craft to cooking, you can finish off your stay with an extra helping of Japanese culture.
Trying out the wagashi (Japanese sweets) workshop will show you what great detail goes into this particular form of the Japanese culinary arts. You'll get to use tools that are especially made for creating wagashi, and work with food materials that aren't used in making Western sweets. At the end of the workshop, you'll get to enjoy your very own creation as well.
Linda's passion for Japanese culture shows through in every inch of Ryokan Gojyuan. Everything within this amazing establishment will immerse you in Japanese culture, and ensure a fantastic getaway without straying too far from home.
The Ultimate Japanese Guide Staycation
REGION INFORMATION
COMMENTS