> Olympic-quality powder and terrain
> Dedicated English snow school
> Quality gourmet attractions and hot springs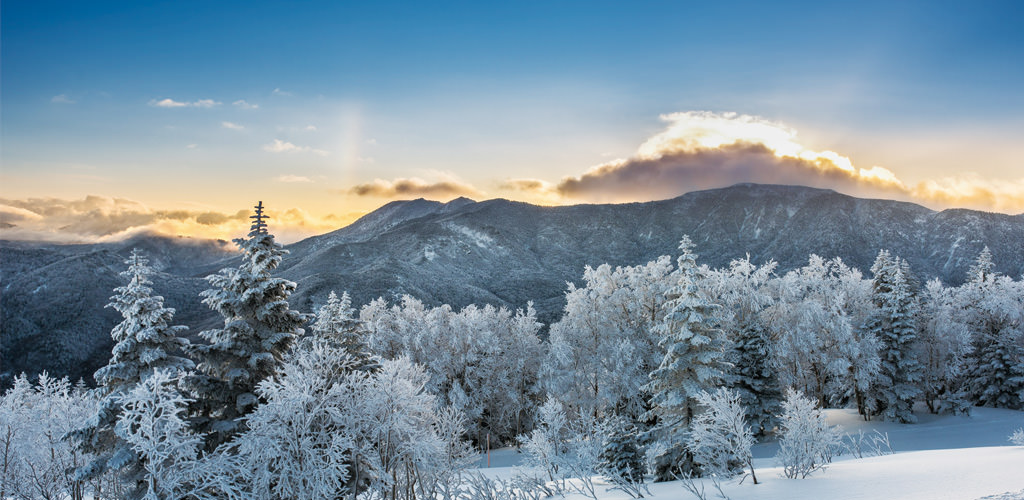 A powder sanctuary hidden in the northernmost reaches of Shiga Kogen, Okushiga Kogen is a rewarding trip for all riders. The resort's terrain park is designed and managed by internationally renowned High Cascade company, and its Shiga International Ski School, the only 100% English ski school in Shiga Kogen, provides excellent quality lessons with instructors from all around the world.
Powder falls at Okushiga Kogen from December to May, and thanks to the resort's north-facing slopes and high altitude range between 1,500 and 2,000 metres, the quality of it is exceptional. Okushiga Kogen is also one of the best places in Shiga Kogen to enjoy backcountry and side-country riding.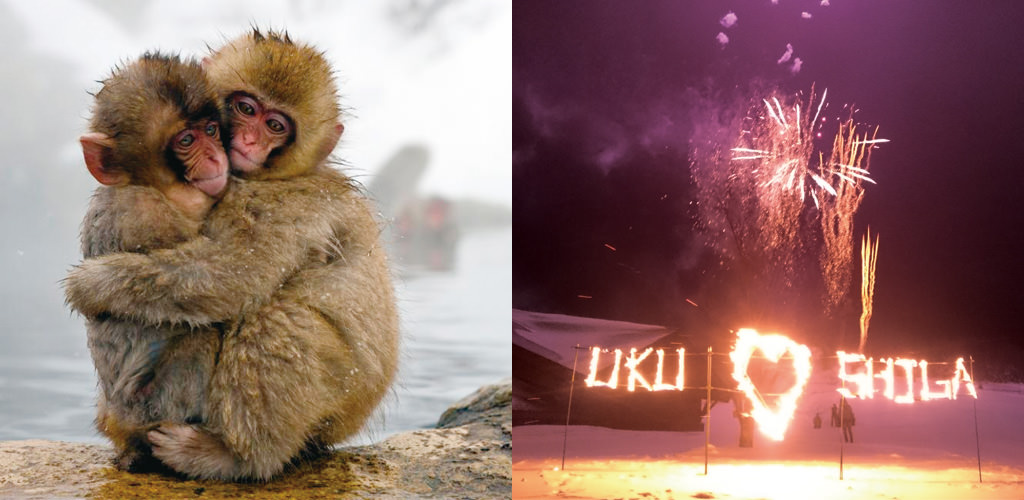 Within the surrounds of Okushiga Kogen are some of the best attractions in Nagano Prefecture. As well as the world-famous snow monkeys in Yamanouchi, there is the nearby hot spring village of Shibu Onsen, a collection of beautiful old inns with a tradition of refined hospitality stretching back more than 400 years.
Boutique breweries are another highlight of the area, including Tamamura Honten, which produces not only acclaimed Belgian and Czech-style craft beers, but also its own brewing ingredients at local farms. To go with the local beer and sake around Okushiga Kogen is the fresh produce of Nagano Prefecture, a feature on the menu at the fine dining restaurants of Okushiga Kogen's two hotels, the Okushiga Kogen Hotel and Hotel Grand Phenix Okushiga.
These hotels offer easy access to the slopes, and a range of convenient guest services that include Wi-Fi and gear rentals. Inside, they are decorated tastefully with warm, welcoming timber paneling.
The capacity of the accommodation facilities in Okushiga Kogen as a whole has been carefully planned to maintain the peaceful ambience of the spectacular surrounds, and it succeeds brilliantly, providing the perfect environment for those who want to enjoy a long holiday at a relaxed pace.
---
Further Information
REGION INFORMATION
COMMENTS