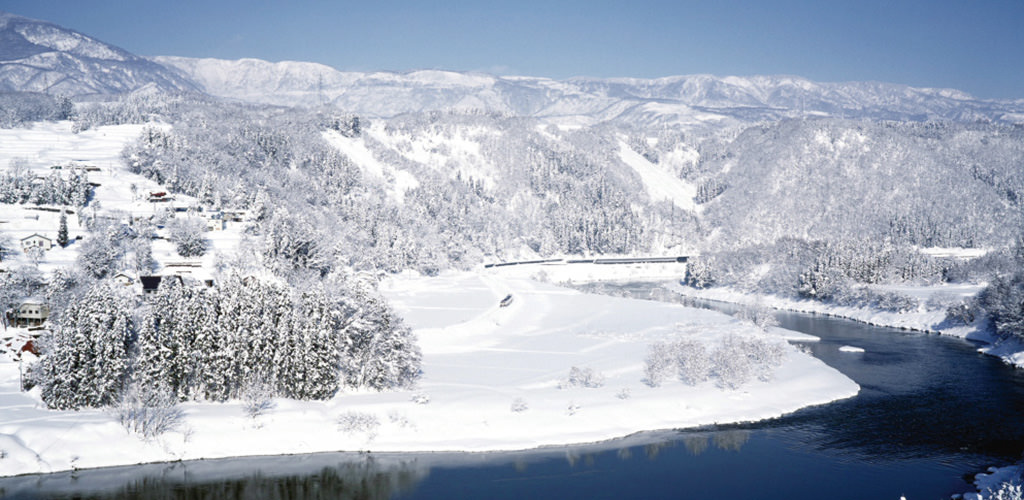 The city of Iiyama lies at the northernmost tip of Nagano, one of Japan's snowiest prefectures. The Iiyama Valley is at its centre, and the gorgeous landscapes of Madarao Kogen and the heart-shaped Hokuryuko Lake surround the city.
Often referred to as the 'little Kyoto' of the snow country, Iiyama is as rich in snow and nature as it is in culture. Much like Kyoto, many temples, shrines and townscapes of old Japan remain right in front of Iiyama Station.
Unique events are held throughout the year that showcase the traditional snow country lifestyle; during the winter season in February, the traditional local mushroom hot-pot, 'Noroshi-nabe', is served inside snow huts at Restaurant Kamakura Village. The Iiyama Snow Festival happens during mid-February, and features local cuisine, a snow sculpture contest and live music.
Take the bullet train straight to Iiyama
Getting to Iiyama from Tokyo has become a breeze thanks to the opening of the JR Hokuriku Shinkansen Line in 2015. At top speed, this new bullet train service completes the journey from Tokyo Station in just 1 hour and 40 minutes. Travelling aboard the Hokuriku Shinkansen from Iiyama, it's also possible to reach Nagano in 11 minutes, and Kanazawa in 1 hour and 16 minutes.
How to get to nearby ski resorts
Iiyama has three great ski resorts: Madarao Mountain Resort, Hokuryu Onsen Family Ski Resort and Togari Onsen Ski Resort. From Togari Nozawa Onsen Station, which is 11 minutes on the JR Iiyama Line from Iiyama Station, Togari Onsen Ski Resort is 5 minutes by bus or taxi, while Hokuryu Onsen Family Ski Resort is 20 minutes by taxi. A winter shuttle bus connects Nozawa Onsen, Iiyama Station and Madarao Mountain Resort.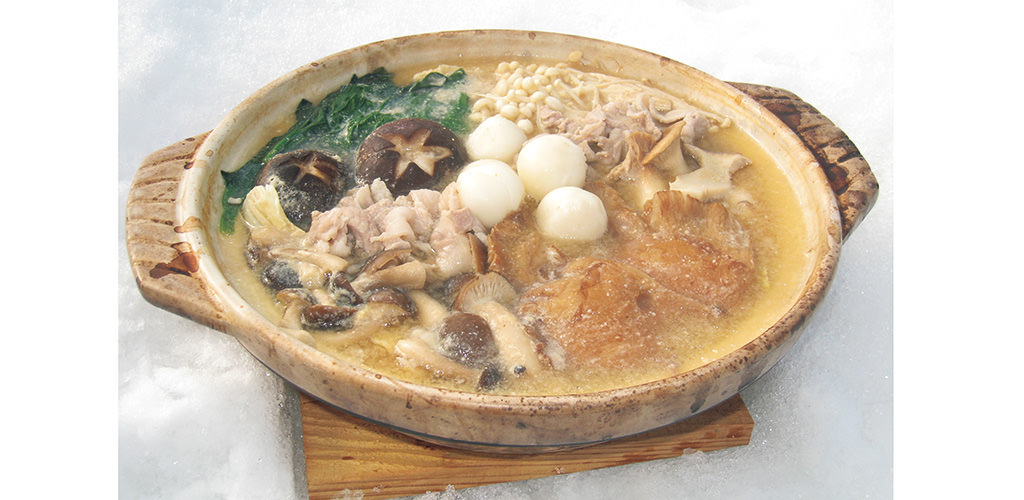 Three ways to discover Iiyama
Snowshoe tours
Even if you're not a skier, you can have fun in the snow with the help of snowshoes. Departing from Madarao Kogen's 'Yama-no-ie' and Nabekura Kogen's 'Mori-no-ie' alpine activity centres, guided snowshoe tours reveal the winter magic of these resorts near Iiyama, exploring their panoramic snowscapes.
Traditional culture
The Iiyama Station area is home to a wealth of traditional highlights, including about 20 historic temples. Try your hand at creating washi, Japanese paper, at Iiyama Handicraft Paper Studio, and marvel at the Mayumi Takahashi Museum of Doll Art. Local specialties to try include sasazushi, and tomikura soba.
Cycling routes
A number of picturesque cycling routes wind through the countryside around Iiyama, and can be enjoyed with rental bikes from the Shinetsu-Shizenkyo Activity Centre in Iiyama Station; route information is available on the Shinshu-Iiyama Tourism Bureau website.