"Feel like an Olympian as you ride down the slopes"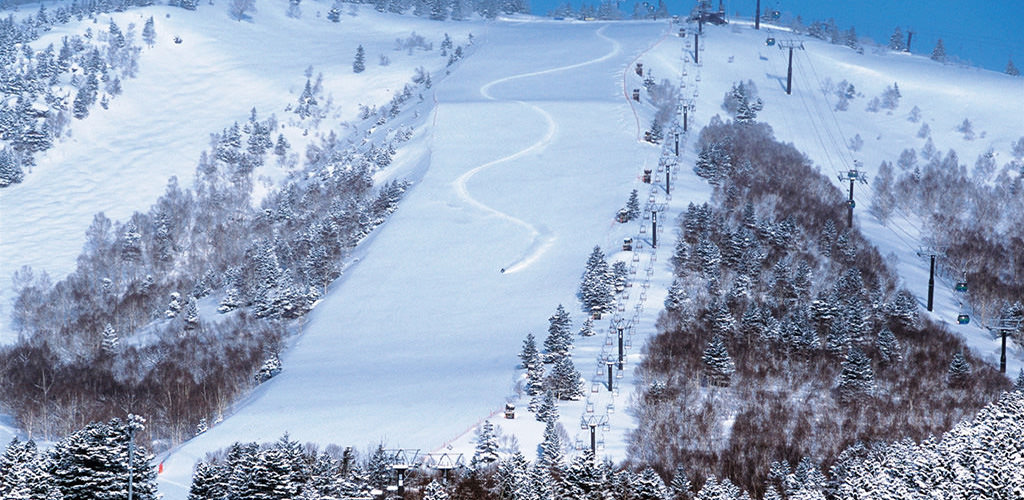 The Yakebitaiyama Ski Resort is the largest of the 19 interlinked resorts in the Shiga Kogen area – a gold medal grade resort packed with the finest Shiga Kogen powder and loved by adventurous riders for its lengthy slopes and backcountry tours. Its gold medal status comes the fact that Yakebitaiyama Ski Resort was the stage of the first ever Olympic snowboarding race during the 1998 Winter Olympics in Nagano. This very race track is the Olympic course – a 30 degree angle, 650m run where superb athletes competed to be the world's best – should be a must-try on any experienced rider's list when at this resort. The Olympics may be far in the past but Yakebitaiyama still remains an exciting resort with 15 courses as well as a terrain park. The Yakebi Terrain Park has exciting features such as drum, curve rail, kickers and spine.
There's almost an equal amount of courses for beginner, intermediate and expert level riders but the crème de la crème of these is the intermediate level Panorama course, which is a 2.5km ride that opens up to a magnificent view of the Japan Alps and the mountainous surroundings.
Look to what's outside of the ski resort and you'll find plenty more to do. You can adventure in the national park that surround the resort or go half an hour out to the onsen (hot spring) town of Yudanaka. Be sure to check out the Jigokudani Monkey Park just 45 minutes away. For a bit of comedy, the Chibikko Ninja Mura or Togakushi Ninja Kids' Ninja Village is a great choice. It's a ninja-themed amusement park with plenty of hands on ninja action for both kids and grown ups.
But there's always the option to simply ski-in to the comfort of the Prince Hotel, where you can rest, or enjoy a meal at one of their fantastic dining options.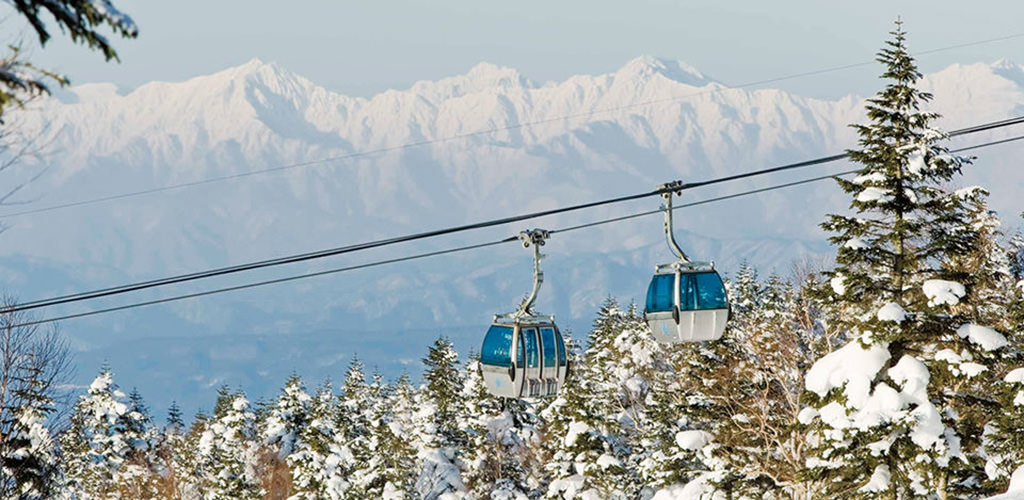 www.princehotels.com/en/ski/shigakogen/index.html
Yakebitaiyama, Yamanouchi-machi, Shimotakai-gun
2 +81-269-34-3111
Days 8:30-16:00, Nights 17:00-19:00
Travelling times to Yakebitaiyama Ski Resort Tokyo: 3 hrs (car), Osaka: 5 hrs 30 min (car)