ALPICO BUS SERVICE
Direct bus from and to HAKUBA,Nagano
Japan continues to be a popular snow holiday destination for Australians, one of the reasons of the popularity could be how efficient and convenient it is travelling in Japan.
Alpico provides a reasonably priced, comfortable and convenient transport service between TWO major airports in the Kanto (Greater Tokyo) area and Hakuba Valley!
From December 17th this year, Alpico service buses will now travel from Haneda Airport to Hakuba Valley directly. This service will be available right until the beginning of Spring on the 5th of March. The buses are of a generously spacious modern design fit with comfortable reclinable seats. You can also get an Alpico bus directly to Hakuba from Narita Airport as well from the 17th of December.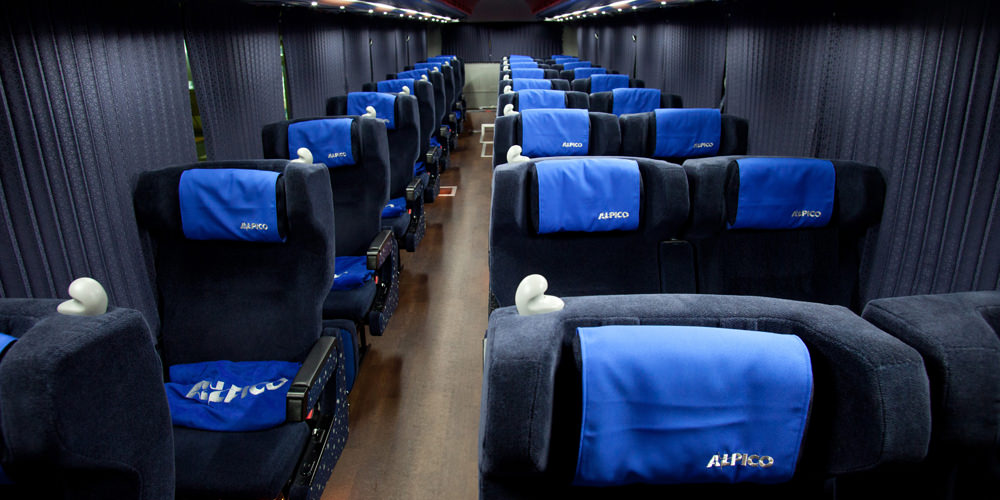 So if you're thinking about heading to Hakuba this upcoming snow season, there's no need to worry about getting to the snow from the airport – Alpico has you covered!
To book your seat a Haneda to Hakuba bus: http://www.alpico.co.jp/traffic/en/express/hakuba/haneda/
To book a Narita to Hakuba bus: http://www.alpico.co.jp/traffic/en/express/hakuba/narita/