THE IWATE WINTER BUCKET LIST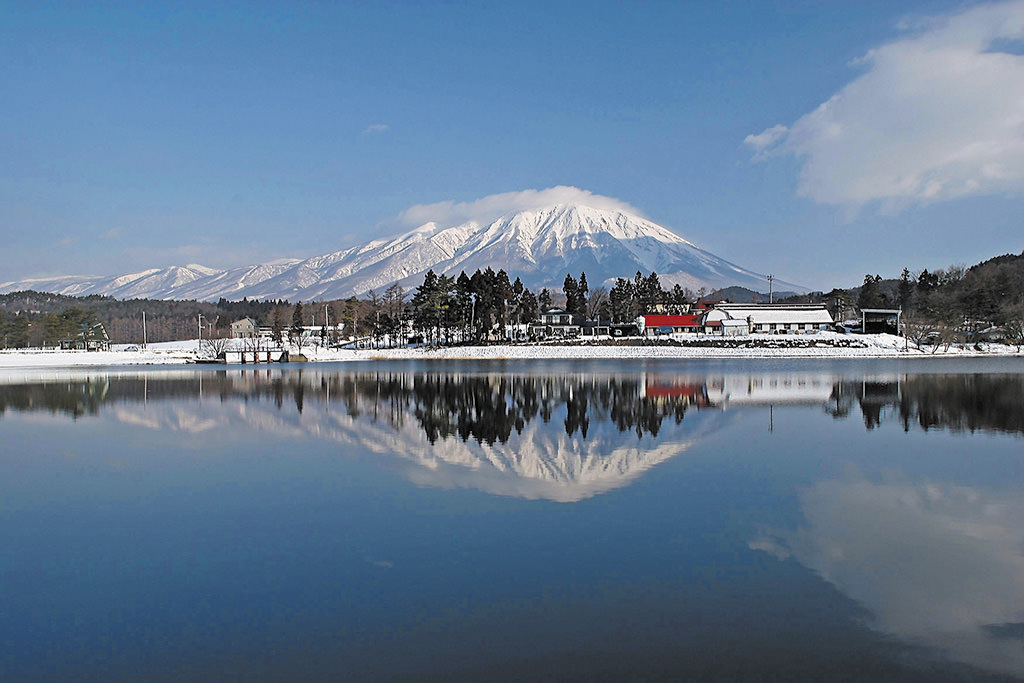 The beauty of Iwate in winter has traditionally been kept a secret by heavy snowfall, which cut off access to much of its mountainous interior for extended periods. However, thanks to what is Japan's highest number of bullet train stations in a single prefecture, visitors from all over Japan and the world are now travelling to Iwate during winter in record time, returning with unforgettable memories of its special combination of snow resorts, hot springs, cuisine, and local culture. Here's a taste of six popular destinations and attractions on the Iwate Winter Bucket List, which are explored in more depth on the pages that follow…
Iwate Prefecture occupies the lush northeastern expanse of the Tohoku region on Honshu, Japan's main island, and is fully deserving of the title of "The Golden Land". Bordering on one of the world's best fishing grounds, the Sanriku Coast, and filled with vast tracts of national parkland, its natural environment has a level of abundance that supported one of ancient Japan's most wealthy kingdoms.
The legacy of the gold production culture that peaked in the Hiraizumi region of Iwate some 1,000 years ago remains today, in an enclave of World Heritage-listed Pure Land Buddhist temples and other sacred sites.
Hiraizumi was eminent enough to capture the imagination of Marco Polo as he travelled across Asia during its peak. The Venetian merchant described Japan as a land of gold, and is said to have yearned to see The Golden Hall of Hiraizumi's Chuson-ji Temple with his own eyes.
VISITING IWATE BY BULLET TRAIN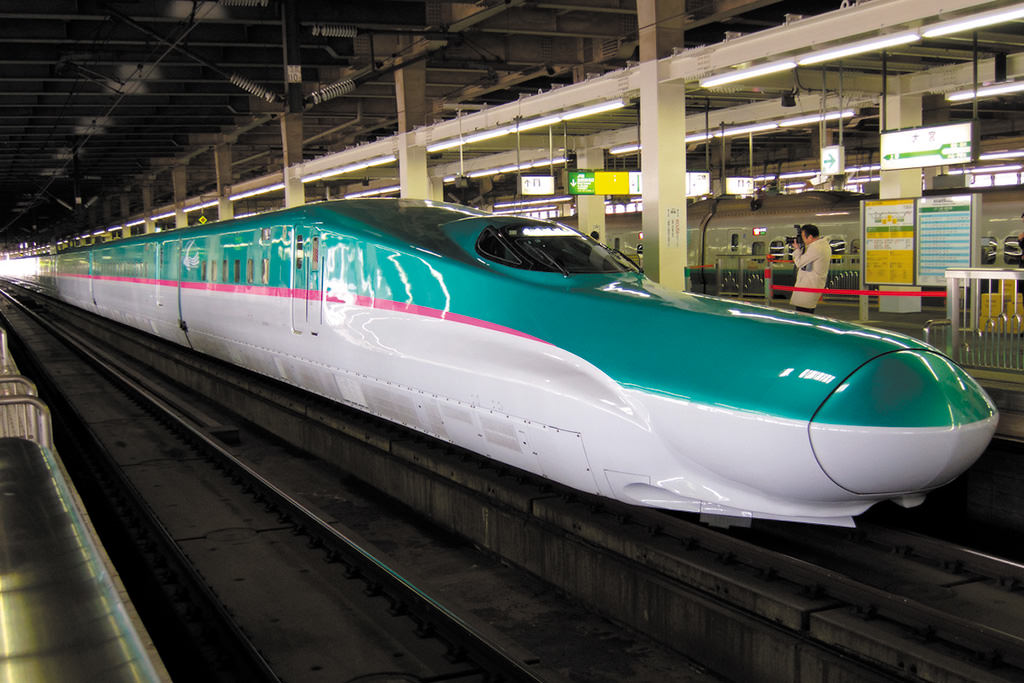 The Tohoku Shinkansen bullet train is a fast and convenient way to visit Iwate from Tokyo. An average of around 30,000 passengers use the service between Iwate's cities of Morioka and Ichinoseki every day, and the trip to Morioka Station from Tokyo can be completed in just 2 hours and 10 minutes. A Japan Rail Pass is a highly economical ticket option for the journey, with the cost of a regular return ticket on the bullet train from Tokyo to Morioka alone almost equal to that of a 7 day pass. Morioka Station is a connecting point for train and bus services to other destinations across Iwate including Appi, which is only an hour away by shuttle bus.
---
APPI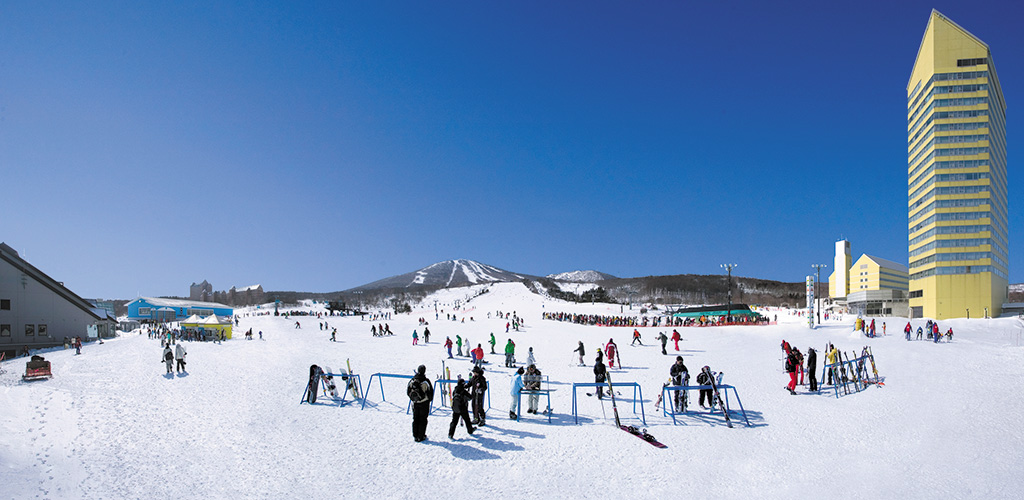 Three stylish, modern hotels lie at the heart of this all-season outdoor playground among the rugged peaks of Towada-Hachimantai National Park, which turns into one of Japan's biggest and best snow resorts in winter. With plenty of great snow activities and day tours to enjoy in addition to its expansive variety of runs, Appi is an impressive destination for a snow holiday in Iwate.
HACHIMANTAI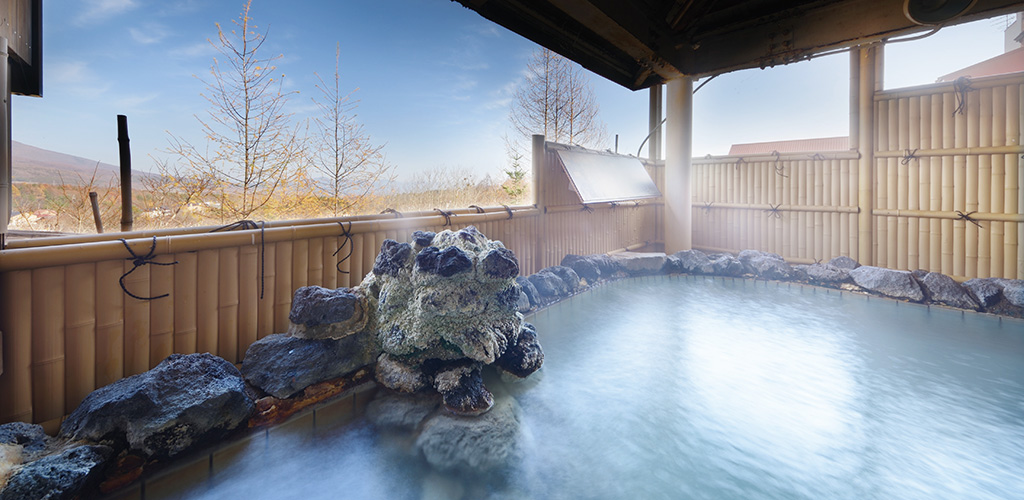 The centrepiece of the Hachimantai City area is the colourful Hachimantai volcanic plateau, a magnet for lovers of the great outdoors, hot springs and the region's local cuisine. Sitting high up at an altitude of 1,613 m, it is inundated with huge amounts of powder snow throughout the winter, and dominating the Hachimantai skyline is the 2,038 m Mt Iwate, the highest peak in the prefecture.
MORIOKA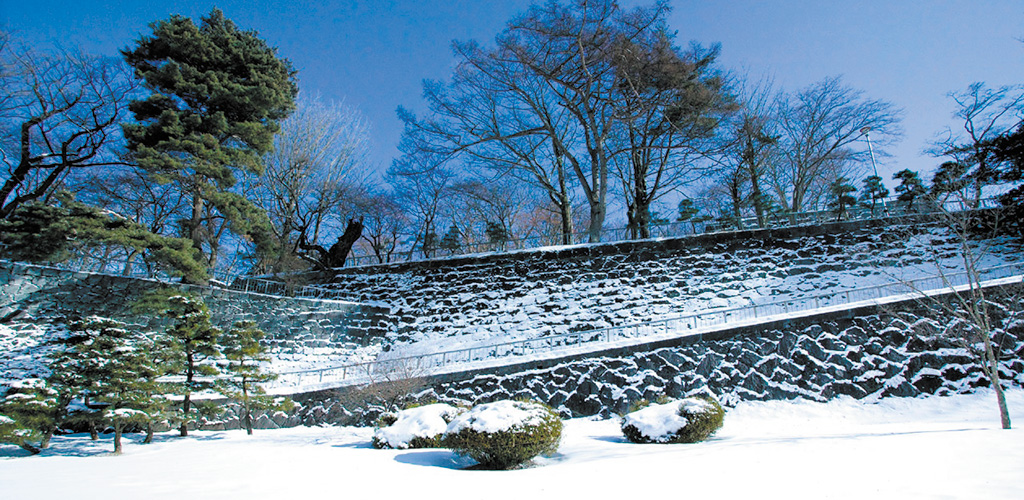 Dwarfed by Mt Iwate on the horizon, the castle ruins and beautiful heritage buildings around Morioka's central business district reflect its long history as Iwate's capital. The city is also a centre of local art, craft, and cuisine, and one of its biggest winter highlights is the famous Yuki Akari candle and lantern display around the ruins of Morioka Castle in Iwate Park.
SHIZUKUISHI,AMIHARI & IWATE KOGEN SKI AREAS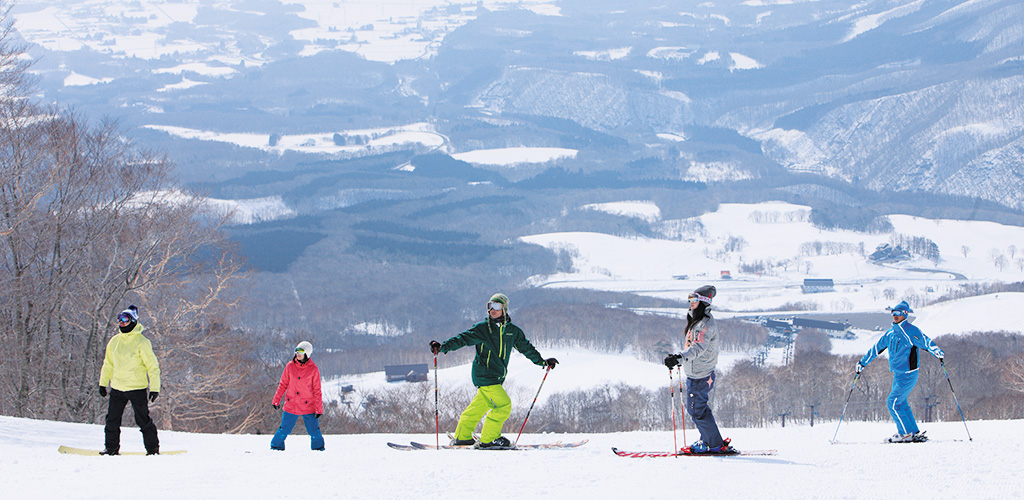 Although they're a supporting cast to Appi by comparison of size, the Shizukuishi, Amihari and Iwate Kogen ski resort areas are no lightweights when it comes to powder snow, scenic runs and facilities geared to support everyone from pros to young kids just learning to ski. Conveniently located within an hour of Morioka, they are also a great day trip for visitors based in the city.
GEIBIKEI GORGE & HIRAIZUMI
Rich natural colours and fascinating cultural heritage make these destinations some of Iwate's most popular. Both are conveniently accessible by rail and bus, and Chuson-ji Temple and Motsu-ji Temple, two of Hiraizumi's World Heritage-listed Buddhist sites, beautifully represent the different flavour and artistic splendour of the Pure Land Buddhist culture which thrived in the region some 1,000 years ago.
KOIWAI FARM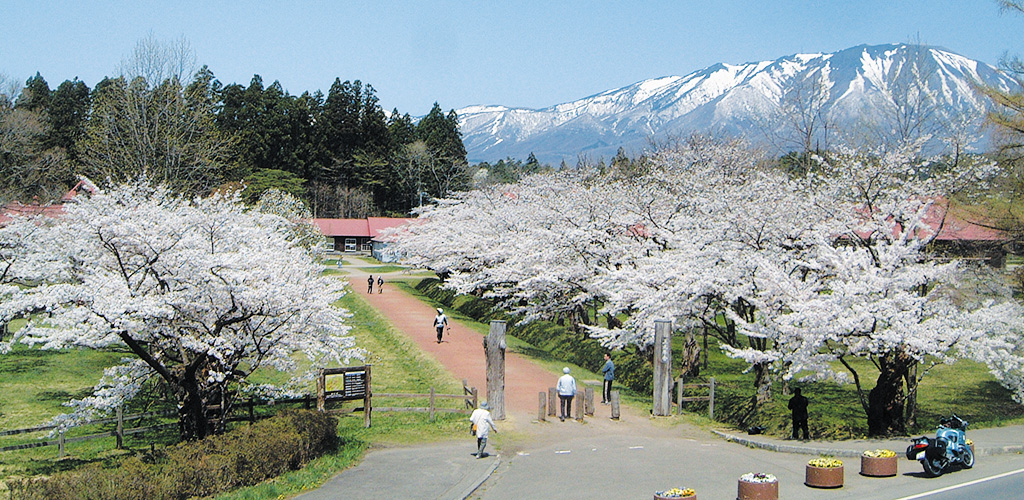 Koiwai Farm transplanted European dairy farming culture into late 19th century Japan, and has become one of the country's most renowned dairy brands. A fun day out with plenty of activities for young and old, its restaurants are an excellent choice for sampling the best of Iwate's local produce, and its winter event line-up includes the popular Iwate Snow Festival in early February.
DID YOU KNOW 
IWATE HAS…
5 World Heritage-listed attractions
21 ski destinations
29,247 ha of National Park
177 hot spring areas
7 bullet train stations
LEARN MORE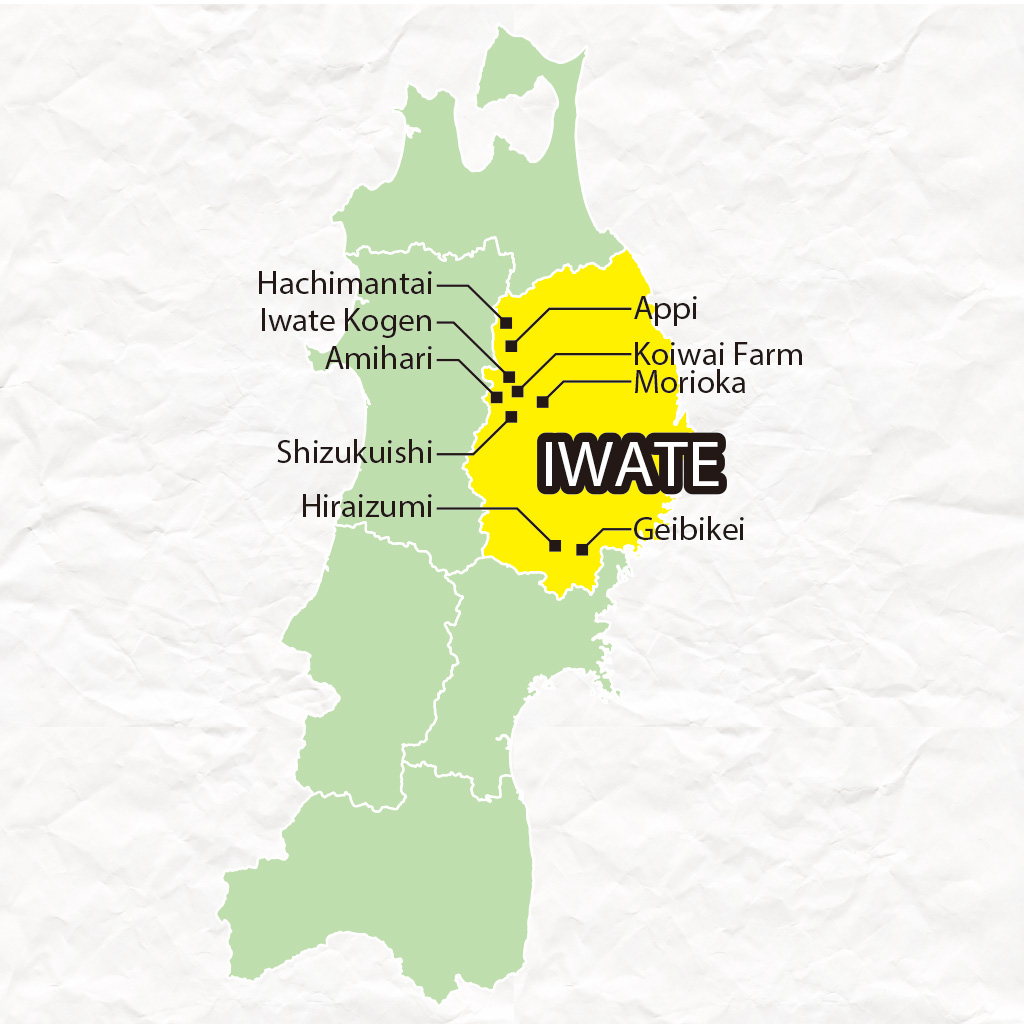 REGION INFORMATION
COMMENTS