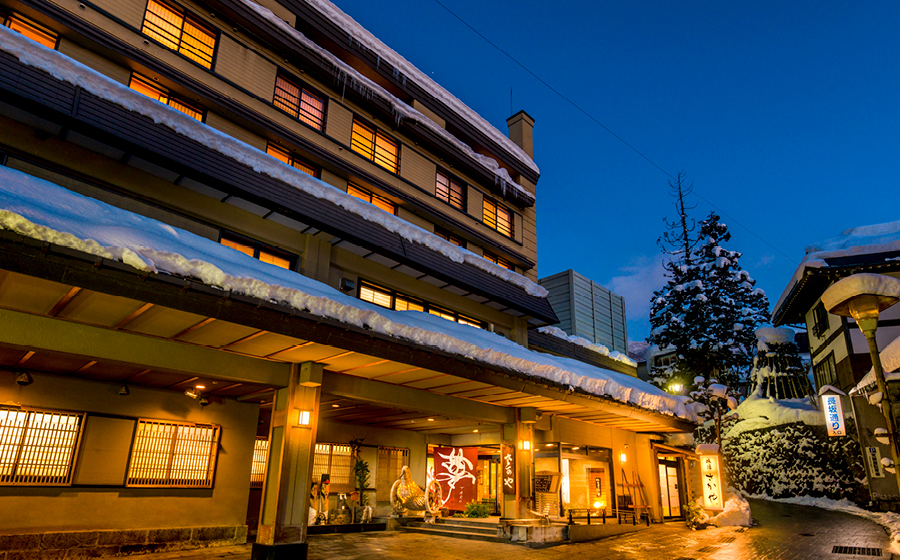 Ryokan Sakaya and Ryokan Jonnobi await those craving to experience a traditional Japanese inn, with outstanding service ratings and an unmatched charm, the Ryokan Sakaya is award winning, Word Ski Awards Winner 2013 Japan's Best Ski Boutique Hotel, and rightfully so. However both Ryokan Sakaya and Ryokan Jonnobi depend on the beautiful place they are built within. The Nozawa Onsen hot springs were discovered by a Buddhist monk in 724 AD and the town has been functioning as a hot spring mountain village as far back as 1250 AD.
Locals, travellers and even the famous Jigokudani snow monkeys have bathed in these warm waters as a way to wind down in through the seasons. The spring water collects heat for over 30 years and soaks in ancient beech forests underground, making it mineral rich and sacred to the people of Nozawa. This process and spiritual connection to water is vital. The people of Nozawa grow trees, drink from fresh springs and protect the quality of the water to honour its natural state.
At Ryokan Sakaya, the water has streamed for 18 generations and has been called the guiding spirit of the hot springs for its carefully aged and organic ecology. Places like these boast the highest quality, naturally occurring water and cannot compare to the chlorinated and treated Onsen seen in many establishments around Japan.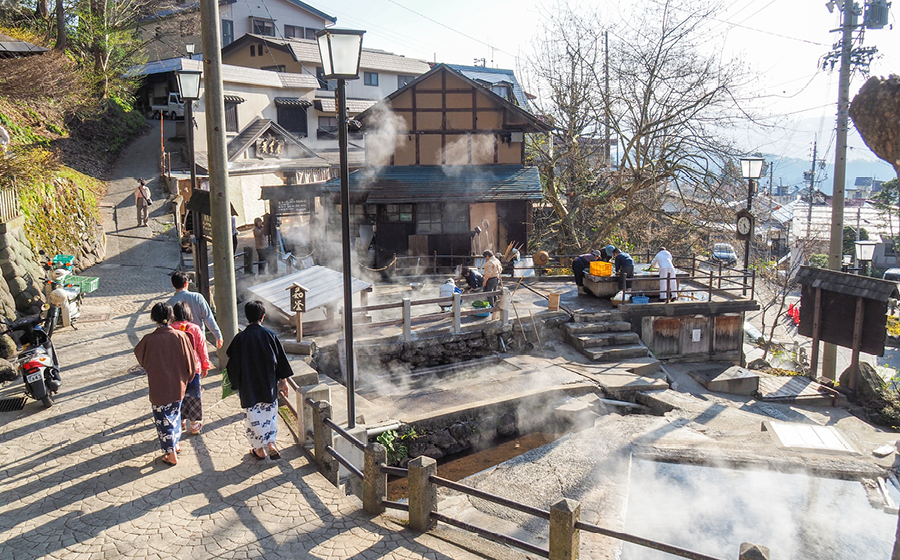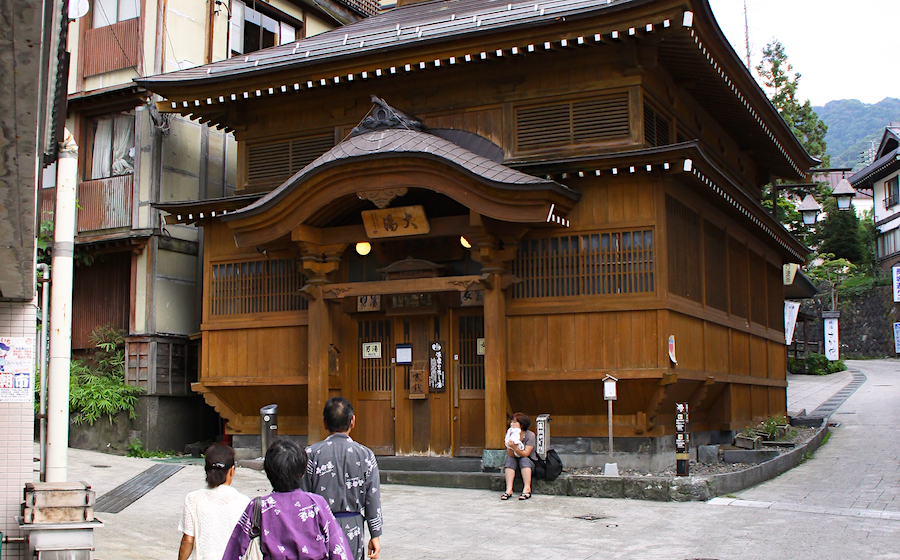 The 13 public bath houses that stud the 'hot spring streets' act in the same way, creating a unique atmosphere for tourists and locals to respect and enjoy the role of spring water in Nozawa Onsen. Tourists and locals who usually wear traditional Yukata are able to sleepily wonder though cafés, taverns, restaurants and souvenir shops after soaking in the healing powers of the springs.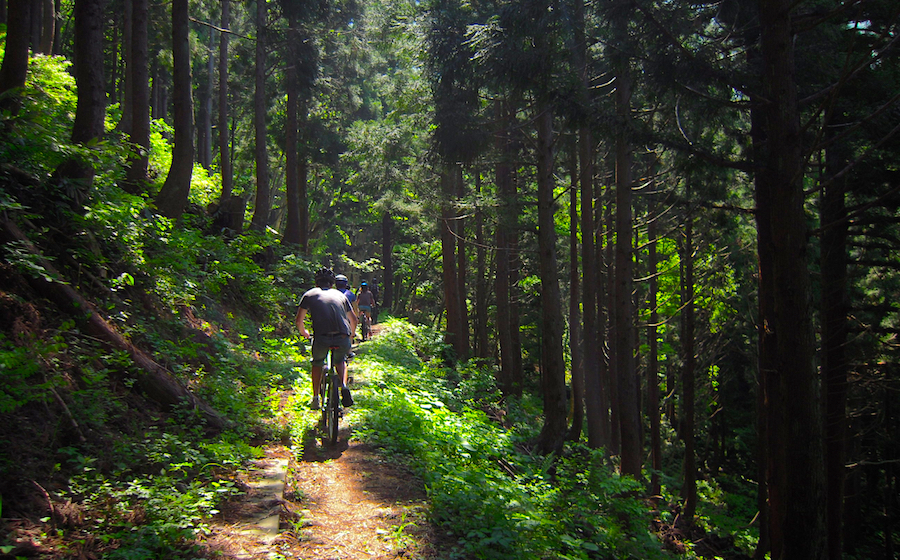 If you are wanting to experience Nozawa Onsen outside of the tourist bustle, the green season is proving to be the new travellers' hidden treasure for just this reason. As a spot mainly on the radar for winter sports enthusiasts, not many would consider visiting during the summer. However, Nozawa Onsen's landscapes and village transform into an emerald green playground in the summer time, alive with farming, festivals, mountain activities and Onsen – of course. Outdoor travellers are free to take a gondola up the mountains for bike riding and hiking. Here you are able to devour the trails and scenic routes provided by Nozawa's notorious mountain ranges. Trekking, Canoe kayaking and rafting are also on offer for those seeking an active holiday.
For a quieter stay, Nozawa Onsen is a perfect retreat for musicians, artists and writers to be inspired. With temples, sake factories, art galleries and the beauty of the village itself, Nozawa Onsen has much to offer those wishing to stay. There are also festivals around town such as Nozawa's Autumn Lantern Festival and 'Take no Ko' or baby bamboo festival that transforms the town into a beautiful night market.
Frequented by most of its visitors the winter months the Nozawa mountains accumulate over 6 metres of snow and transform the landscape into a winter wonderland. The convenient location of the village to the mountain means skiers and snow boarders can shoot down into Ryokan Sakaya or Jonnobi for a much-needed meal and some warm sake. Afterwards with warm hospitality you will be shown to your Onsen to rest and rejuvenate your bones.
Ryokan Sakaya
9329 Nozawa Onsen, Shimotakai-gun, Nagano
Phone: +81-269-85-3118
Email: information@ryokan-sakaya.co.jp
http://ryokan-sakaya.com
Ryokan Jonnobi
9288 Nozawa Onsen, Shimotakai-gun, Nagano
Phone: +81-269-85-1230
Email: info@jonnobi.jp
http://www.jonnobi.jp/en/index.html