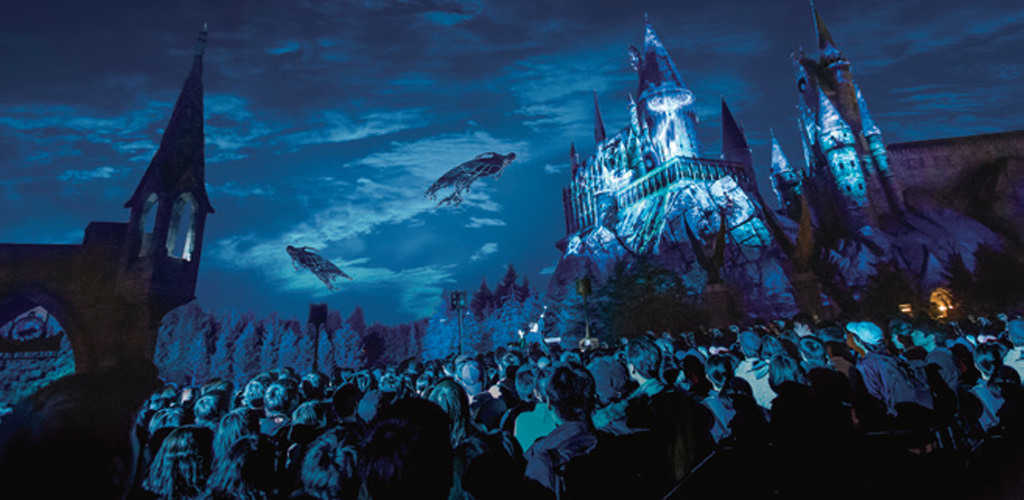 Universal Studios Japan® in Osaka has gone beyond over the top for its fifteenth anniversary. Unveiling not only new Wand Magic area sand a stunning night show at the Wizarding World of Harry Potter™,it has also created the world's largest Minion Park.Visitors to Wand Magic at the Wizarding World of Harry Potter™ gain the power to cast spells around the village of Hogsmeade™ with a magic wand from Ollivanders™.
This hugely popular attraction also features a new night show until 5 November 2017: a spine-tingling clash between Dementors and students of the Hogwarts School of Witchcraft and Wizardry over the Black Lake, with magnificent projection mapping.
Meanwhile, it's always showtime at the Minion Park, where the minions perform adorably in the streets, and at its many shops and restaurants.One of the most jaw-dropping attractions in this new park is the Despicable Me Minion Mayhem ride,with its hyper-realistic 5K imaging technology.
And there's no resisting the Flying Dinosaur – a rampaging ride that seizes visitors in its claws, and carries them high into the sky above the Jurassic Park® area.Constantly refreshing its entertainment lineup seasonally,Universal Studios Japan® is a theme park on the cutting edge of the unreal.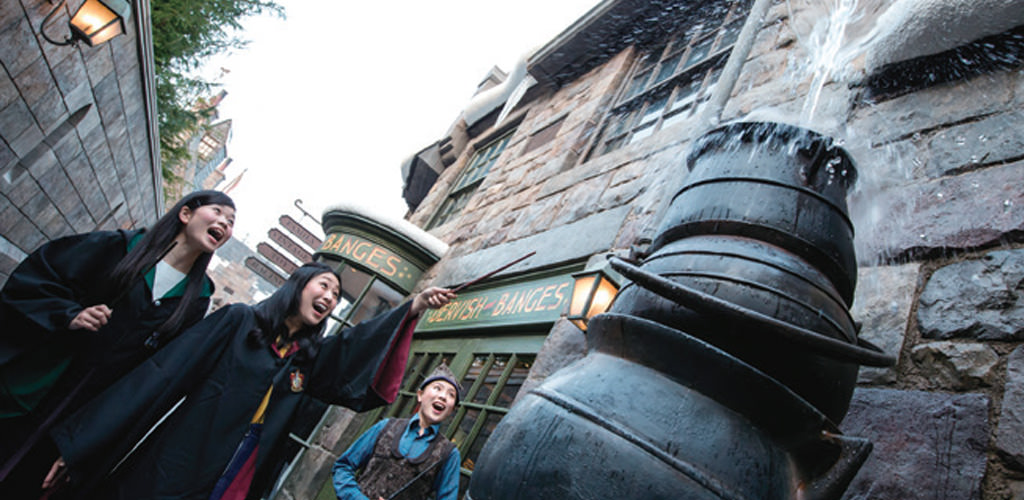 How to get there
Universal Studios Japan® is only about 11 minutes by train from Osaka Station: take the JR Osaka Loop Line to Nishikujo Station and change to a train on the JR Yumesaki Line bound for Universal City Station – from where the park is walking distance.
Insider's Tip
Get a Studio Pass with JTB Australia, Flight Centre or Sachi Tours; passes are available up to a year in advance, and save having to queue for tickets at Universal Studios Japan®.
JTB Australia
jtbtravel.com.au
Flight Centre
flightcentre.com.au
Sachi Tours (Nippon Travel Agency Australia)
sachitours.com.au
Discover Universal Studios Japan® online
www.usj.co.jp/e
REGION INFORMATION
COMMENTS