Well-known and very well-loved by domestic tourists, Beppu is still a mysterious, steaming onsen secret for many international guests. The coastal town is located in Oita Prefecture, which sits on the eastern side of Kyushu, one of Japan's most fascinating and volcanic rich islands.
For those who want to enjoy the ultimate in relaxation, indulgence, and of course, cultural excitement, a night or two in Beppu is well worth adding to the itinerary before it gets too well known internationally. To help you get a head start and begin planning your adventure through this iconic onsen town, we've put together a list of the must-do experiences.
Forest Adventure BEPPU
For those on the hunt for a little adrenaline and some outdoor adventure, add a visit to Forest Adventure BEPPU to your itinerary. Part amusement park, part forward playground, this facility is home to a series of tree-top high canopy and climbing courses that'll give you a whole new perspective on the region (quite literally) and keep you entertained for the good part of a day. After taking a quick safety course on how to use the equipment, you're let loose to roam free, scaling the multiple obstacle courses and taking your skills to new heights. 
Right by Forest Adventure BEPPU's main climbing area is Shidakako Campground, home to camping, BBQ, and boating facilities; it's a wonderful place to unwind and take in the impressive natural sights of Beppu.
SELECT BEPPU
Spend a little time in Beppu, and you'll quickly notice it's a hive of creativity. The onsen town bubbles with new artistic energy, and select store/ gallery hybrid SELECT BEPPU, whose store motto is "Museum Shop of Beppu," does an excellent job of capturing and showcasing the area's most exciting makers in an accessible and inviting way.
The store sells a broad cross-section of items from daily wares like coffee cups and tenugui (like Japanese tea towels) to more unique one-off products like handmade magazines and screen-printed t-shirts. There are many pieces created by artists who have deep connections to Beppu and Oita Prefecture. The store is situated on the first floor of a 100-year-old 'nagaya' (long Japanese house), with art displays located on the second floor.
Yukemuri Observatory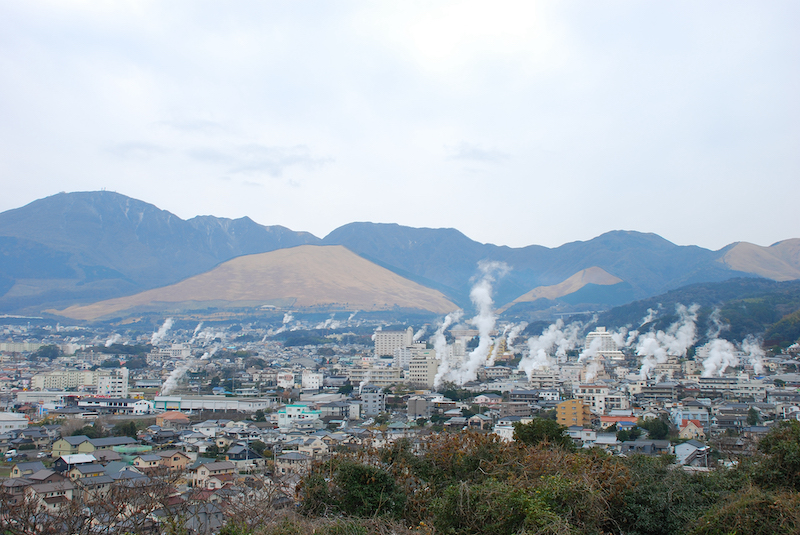 When in town, be sure to put aside a little time to make it to the top of Yukemuri Observatory. Located a 20-minute drive from JR Beppu Station, or half an hour or so by foot from Kannawa Hot Spring, it's easily accessible and offers visitors a chance to take in the sights in a laid-back leisurely style.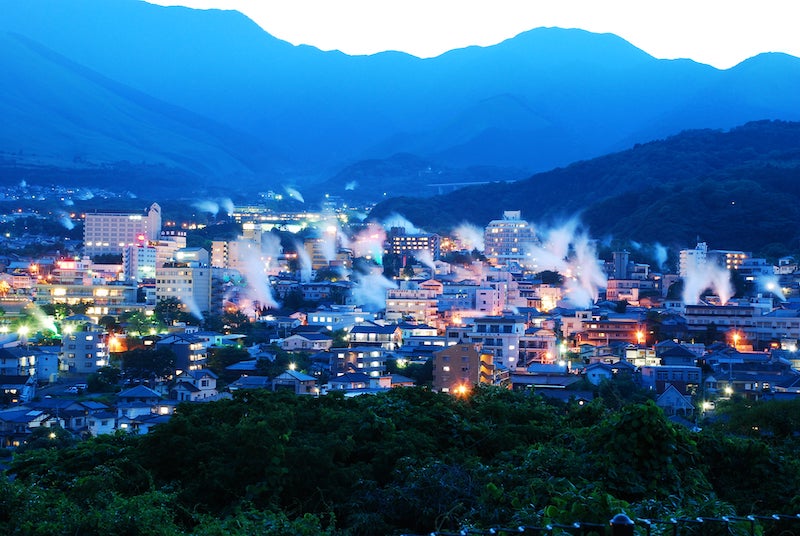 From the top of the observatory, which is free, you can admire the impressive landscape of the city with its billowing steaming pits (best on cold or humid days) and Mt. Tsurumi and Ogiyama in the background. It's impressive any time of day, but its night scenes have been designated as one of Japan's 'Night View Heritage' sites, which in short just means 'it's especially beautiful at night.'
Hell Steaming Workshop KANNAWA
Beppu is well known for being home to one of the most novel ways to cook food in Japan, and you can learn all about it at the Hell Steaming Workshop KANNAWA(地獄蒸し工房鉄輪, Jigokumushi Kōbō Kannawa). Beppu's onsen-rich landscape means that it's constantly producing naturally mineral-rich steam on a practically never-ending basis. 
At Hell Steaming Workshop KANNAWA, visitors can take advantage of this steam source by cooking dishes in the steaming pits of hell. You can purchase a prepared plate of vegetables, meats, seafood, and buns from the on-site cafeteria. When you're ready, grab a number and head out into the 'kitchen' with your timer and food in tow, the staff will walk you through the food cooking process, and in about 15 minutes, you'll have a hell-steamed feast ready to go.
Kannawa Steam Bath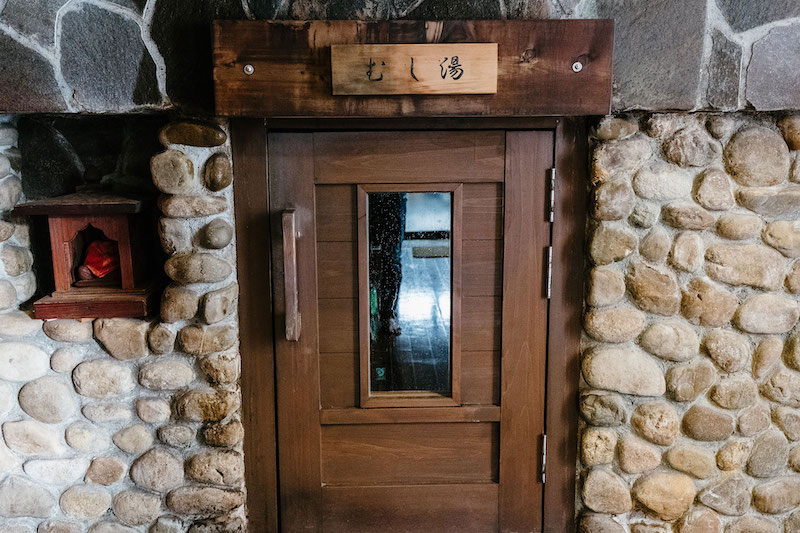 Sure, everyone knows you can take onsen baths in Beppu, but many folks don't know the sheer array of other types of baths you can enjoy in this fascinating hot spring town. One of the most unique is the herbal Kannawa Steam Bath.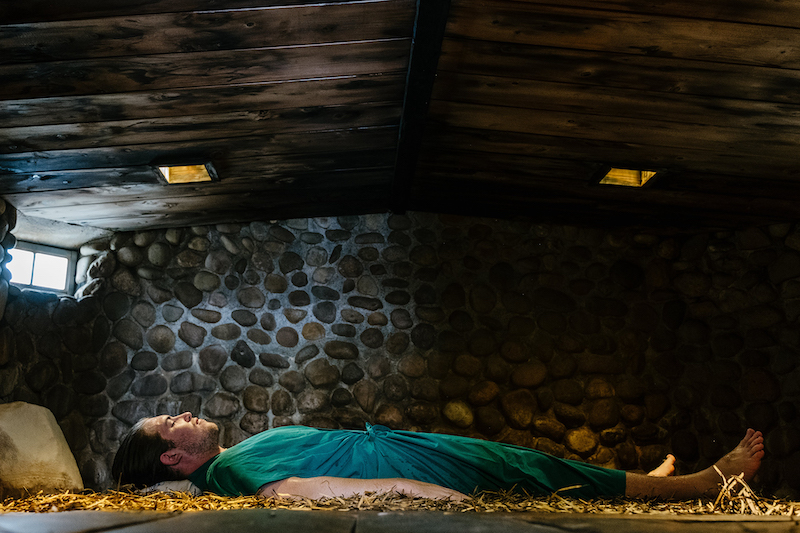 In the Kannawa Steam Bath, visitors come to immerse themselves in thick healing steam while lying on a bed of acorus gramineus (also known as Japanese sweet flag), herbs that grow clump around the clear stream and emit a sweet soothing scent. The stone hut, which is more a small steamed room, allows just four people at a time, and each steam bathing session is only about eight to 10 minutes, but users swear by its healing and relaxing properties and you're free to use the center's other bathing facilities once you're done. 
Beppu Jigoku Tour
Beppu's most iconic destination would have to be its "hells" (known in Japanese as jigoku). Locals called them hells because the gas and water that bubbled up from the land here was so strong in ancient times people thought the area was cursed. These hells are a family of onsen pools but be warned; they're not for bathing. Each of the hells boasts its own water qualities, from the milky blues of Umi Jigoku "sea hell" to the steaming hot red of Chinoike Jigoku "blood pond hell" and the powerful velocity of Tatsumaki Jigoku "spout hell". 
The most common way to approach exploring this feature is by buying a multi-pass and going onsen hell hopping throughout the town. Five of the seven hells are located in the Kannawa district, making it an easy attraction to explore on foot, while the other two, located in the Shibaseki district, require a little more work to get to. They're all quite tourist-centric, meaning that there are plenty of snack options and English guidance available too. 
Kijima Inoseto Trekking
Admire the natural landscape of the area with a stroll through the scenic Kijima Inoseto area. Nestled just outside the city centre, this lush, foliage-flanked trekking course is part of Aso-Kuju National Park and sits at an altitude of just 700 meters, making it an easy destination for all fitness levels.
Entry to the course is free, and it takes about an hour to complete the entire thing. Along the way you'll pass through the coniferous and broadleaf forest with excellent view points. We'd suggest you take your lunch to make the most of your visit. When you're done, head on over to "Daichi no Yu" at the near Kijima Kogen Hotel, where you can soak your weary feet in the healing hot baths.
Beppu Kannawa Akarinoyado Togetsu
If you're looking for a sleek, centrally located hotel in the heart of Beppu, consider staying at Beppu Kannawa Akarinoyado Togetsu. This stylish hotel mixes the best of traditional Japanese minimalistic aesthetics with modern comforts, excellent food, and onsen baths, with mineral-rich water pumped straight from one of Beppu's ample sources. 
One of the hotel's most impressive features is its restaurant; here, guests are invited to indulge properly, with an all you can eat buffet feast which includes both international and Japanese cuisine and unlimited Oita wagyu beef. A big bath and a big feast, there's no better way to end your Beppu adventure.
*The areas and facilities featured in this article have been following measures to prevent the spread of COVID-19. This was also carried by taking extra precautionary measures to prevent the spread of COVID-19.
Visit the following link for more information.
ENJOY ONSEN Enjoy Onsen Beppu Onsen Official English Site
Words: Lucy Dayman
Area Information
BEPPU CITY
Located in Oita Prefecture on the eastern coast of Kyushu, Beppu City is truly Japan's onsen (hot spring) heaven, boasting a wide range of baths and eight different onsen sites. While offering a uniquely relaxing and rejuvenating experience, it has more than just onsens with a diverse art attractions scene and enjoy the vibrant artworks to the fullest. Hiking is also an option for nature lovers. The hiking route is located only a 30-minute drive away from the city centre, taking you through the lush nature and abundant wildlife of Aso-Kuju National Park. The onsen after the hiking is the perfect choice to enhance your experience in Beppu further.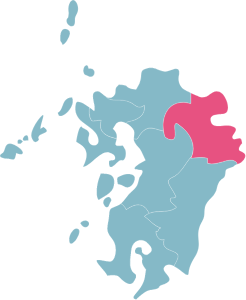 REGION INFORMATION
COMMENTS