Orion Beer: the mild, fresh tasting beer imported directly from Okinawa, Japan! The best way to experience Orion Beer is to match it with exquisite food – it's praised in restaurants right here in Sydney too. Let's take a look at what Osaka Bar likes to match with Orion Beer…
Introducing exquisite 'B-grade gourmet food' from Osaka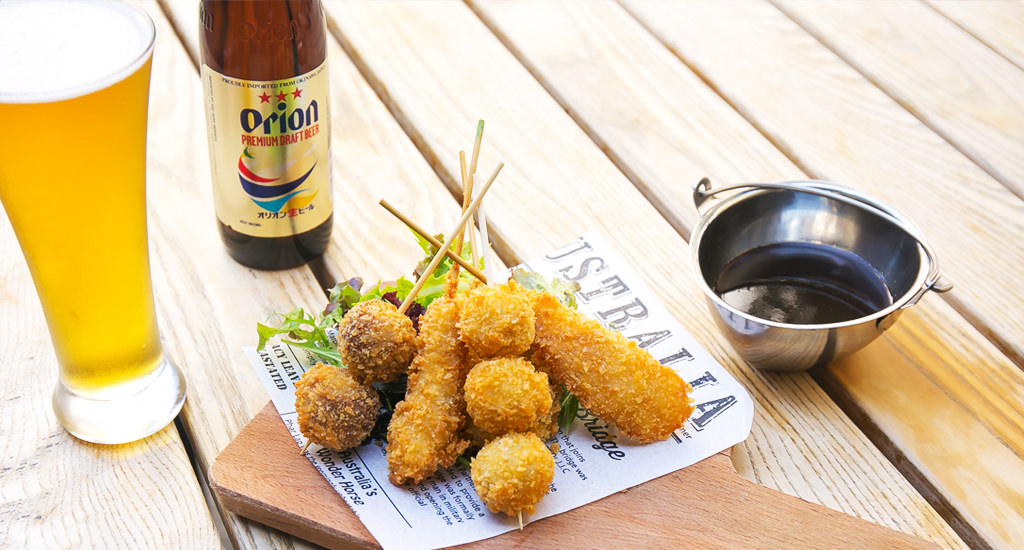 Kushi-Katsu (fried mince, zucchini, potato croquette $2.50 each/ salmon & pork $3.50 each)
The combination of the crispy fried kushi-katsu (fried skewers) with a special sauce inspired by the one from the neighbourhood of Shinsekai in Osaka will naturally make you reach for a glass of beer. Orion Beer's simple, light flavour works well with oily foods, and it amps up the flavours. The combination of kushi-katsu and Orion Beer is like no other. The potato croquette was inspired by Chef Nakatani's childhood memory of eating 'Tokyo Croquette' at a festival – it's a must try when at Osaka Bar. The tasty and juicy  zucchini is also highly recommended.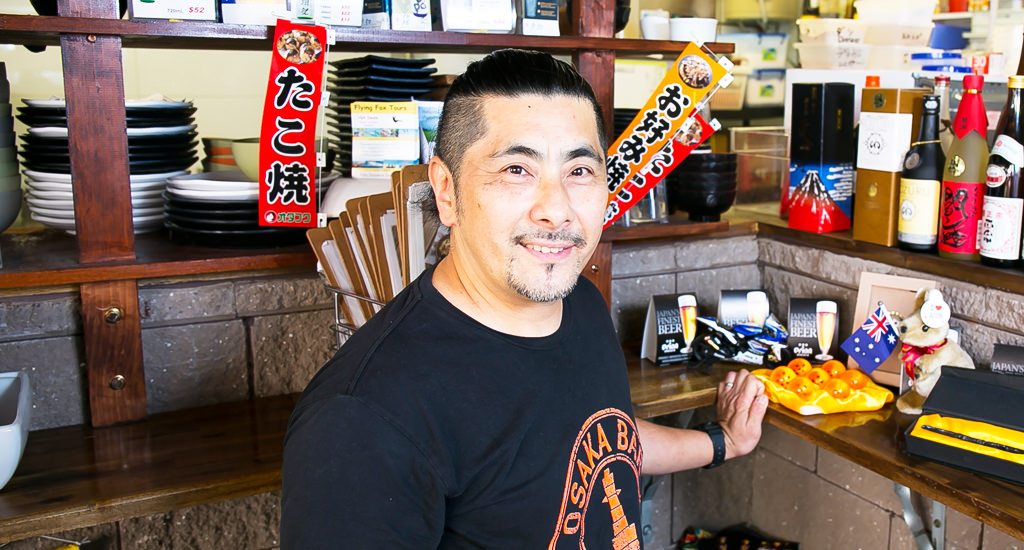 Comment from Kazuhito Nakatani (Owner/Chef)
Orion Beer is refreshing but still has a good taste to it and it's something that I enjoy personally. I often drink it at home too. Beer is something that you wanna gulp down and that's exactly how you should drink it. The aftertaste is super refreshing. It's the kind of beer that makes me say 'give it a go!' to everyone, and I've actually gave some out to our neighbouring restaurants. Orion Beer is what I think of when I need something refreshing while drinking.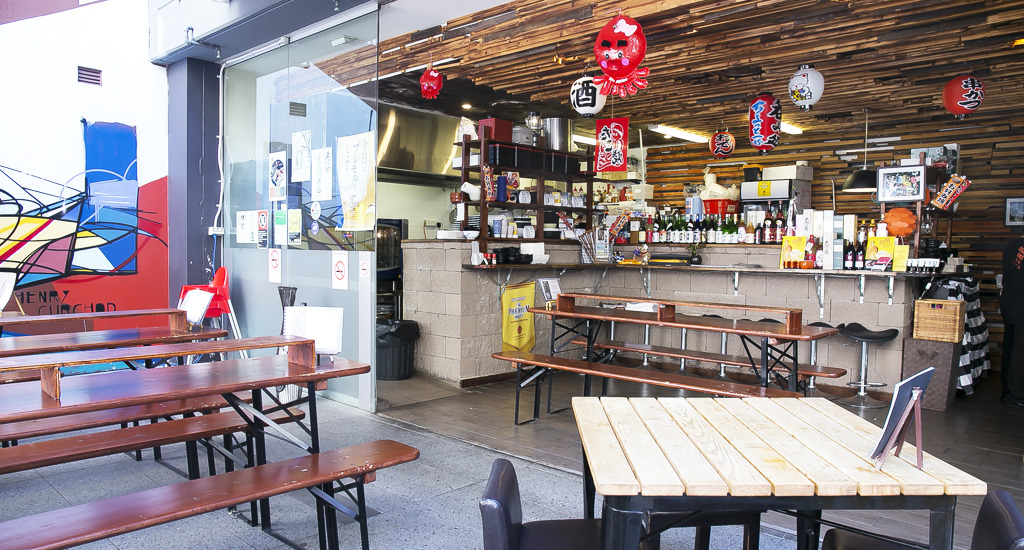 Address
Shop 15, Llankelly Place, 24-30 Springfield Avenue, Potts Point
Phone
(02) 8970-1143
Website
www.osakabar.com.au/
Trading Hours
Lunch: Fri-Sun 12:00-15:00 / Dinner: Everyday 18:00-22:00 (Last Order) *No set closed days / Reservations available
Seats
40
Price Range
Lunch $12.50-20 / Dinner $40-80
BYO
Wine only (Corkage $10 per bottle)
This bar style restaurant has a openness to it with terrace seating at the front. They've recreated the authentic Osaka flavours in their 'Osaka Bar Soul Food' and 'Osaka Bar Kushi-Katsu' – they also have a selection of creative dishes including charcoal salt carpaccio and tuna marinated in truffles. Kushi-Katsu and Okonomiyaki pancakes are some of the most popular menu items. They serve Japanese sake as well and all at a very reasonable price.
Tidbit on Orion Beer 8
How to enjoy Orion Beer
The most suitable temperature for Orion Beer is between 6-8 degrees (lower in summer, higher in winter). If you cool your beer too much it lessens the flavour and freshness to the beer, so avoid putting beer in the freezer. Gulp it down over a few glasses with some fresh, lace-like foam in the cup. The lace-like foam is an indication for tasty beer.
For more beer and food info click below: